Episode 92: The Broken Windows Theory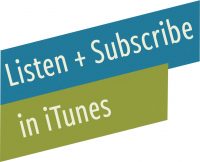 Introduction
Welcome to Live Free Creative, the podcast that provides inspiration and ideas for living a creative, adventurous, and intentional lifestyle. I'm your host Miranda Anderson and I hope that each time you listen you feel a little bit more free to live your life exactly the way you want to live it.
Hello friends, how are you? You hanging in there? We are on Episode 92 of the Live Free Creative podcast. I'm your host, Miranda Anderson and today we're going to be talking about an interesting theory of criminology called the broken windows theory.
I am super excited to dive into this and tell you about how I have thought about it and applied it to my own personal life. I think it's especially helpful right now too with all that we're going through. If you're listening currently, we are on week nine of quarantine stay at home orders in the Anderson household, and I want to tell you a little bit about life lately.
Segment: Life Lately
I don't remember exactly what happened during the last time that I gave you a life lately update, but we have a few things happening around our house and I thought it would be fun to just catch up a little bit.
The first exciting thing is that I am harvesting from my garden. I planted seeds in January. I planted the little sprouts into the garden in March and now we're in the second week of May and I have been cutting arugala and kale out of my garden almost daily for the last week.
They're really cool because they come up like little leaves and you can just chop a couple leaves off of each of the plants and then new little baby leaves grow and so they're just kind of like going to give, give, give continually.
I don't know how long, I think at some point it gets too hot and then they bolt and go to seed and then you take them out and start over with something else. But it has been so fun and magical. I get enough each day for like one small salad for myself, which works out fine because we get greens from our local CSA and also because my kids don't eat a ton of greens.
I kind of have to be creative about especially arugala which is a little bit bitter, which is why I like it, but they're not super into it and they love the kale though. It's just really fun and fresh and it's a therapeutic process and almost like a meditation to go out with my little snips and a little colander and just snip, snip, snip all these little individual leaves like it makes food feel so meaningful and magical. It's been really fun.
Other things happening in the garden? Uh, everything is sprouting. Carrots are sprouting, radishes are sprouting. Beets. My sunflowers are about two feet tall. I have two varieties of beans and two varieties of tomatoes that are looking really good. The squash has squash blossoms, like those little yellow guys.
I know I just geek out over this stuff. Some of you who are longtime gardeners are thinking I'm just crazy because it's like not that big of a deal. But every single bit of this has been so fun and it kind of just reminds me about plants in general. I've always been a plant person, I've loved them.
I've had indoor plants. I remember in high school everyone had lucky bamboo. I had lucky bamboo that I watered. You didn't have to do a whole lot with it, but I made sure I had water and I loved watching it sprout and get new little leaves every once in a while.
In our house in Texas, I really got into indoor plants and I had probably 45 indoor plants of all different varieties. When I left, I gave a bunch away to friends. A couple lucky plants moved with me and I have them still inside my house.
I have planted herbs many times before in Texas. I also had a fig tree that I loved. And a lime tree and some peach trees. And this vegetable garden is just reminding me of how wonderful and fun it is to grow something, even if it's just a little indoor plant, something depending on your space or the amount of time you want to dedicate to it.
Growing something is life-giving. It really is just so, so fun.
In addition to our vegetable garden flourishing, my back yard grass has also come so far in the last couple months, we had sort of a neglected yard to begin with and then we did a bunch of construction on the house and so of course it got worse before it could get better.
And when I planted the garden and started to really focus on some outdoor spaces in the yard, I realized I needed to pay attention to the lawn a little better. So it was clay with little tiny sprouts of weeds and grass coming through and it was mostly mud, like just very, very patchy. So we laid down some extra compost from the garden and I put tons and tons of fescue seed.
I just bought a big bag of fescue at the store and I have like at one of those push seeders and so it just sprayed all over and I went over a ton of times and then I put a timed sprinkler on it so it would water without me thinking about it because I am my worst my stumbling block when it comes to growing things.
If I don't have the water on a timer, then it probably won't happen every single day. So I got that all figured out and lo and behold there is grass growing and it's been incredible.
It was really slow to start. I just kept thinking, I don't know if this is going to work, but I'm going to try it first before I have it all taken out and put a new sod or if we do something different because I had seed, uh, some leftover seed in the shed. I bought one more bag of seed and I just figured we'll just use kind of what we have to begin.
And little by little I gave it some time and I let it grow and gave it some more time and, and looked at it every day and you know, tried to send good vibes and it's growing and it's been so awesome.
So the lawn is almost completely filled in. I used to not be able to walk from my patio to my shed without getting muddy feet. That's how much dirt was in the lawn. It was like maybe two thirds mud and then one third sprouts, little grass sprouts and now it's almost 90% grass. There's just little patches.
And the little patches…I actually bought some seed carpet and I'll share more about that on Instagram or here in the future. Once I figure it out. It's like cloth with seed bound into it and you cut it to the exact shape and size of your little patches and then water it down and apparently the water sticks it to the ground so that it doesn't get eaten by birds and it doesn't get messed with and within five weeks it all grows and like fills in the patches.
So I've done kind of the major work and now I'm going to go back and actually put these little, it's going to be like sticking little like gluing little fabric squares onto the dirt where there are patches and hopefully that works out. And then we just have this full lush lawn and this big vegetable garden and so fun while we have been home.
It's been a really fun thing to have some projects to focus on outside that gets us outside in the sunshine. I get to, you know, breathe the fresh air and be happy that I'm home even though I am going a little bit stir crazy from time to time–it's a rollercoaster like everyone else.
I know a lot of places and things are opening up again, so that's great. In Virginia, a lot of things are still closed for a while and so we are just trying to make the best of it and it's been really fun to be able to play outside and work on some things to improve our homestead while we are home.
The last life lately update that I have is kind of a fun one for our family and our pup Quincy Jean, our four year old Australian shepherd went to board and train camp this last week. She's been there since Saturday and she will be there for three weeks, relearning all of her basic commands and then learning some new tricks and things that we're very excited about.
We've done some training with her before she went to puppy school. When we got her, when we lived in Texas and she was doing pretty well with all of her basic commands. And then we moved to Virginia and moved into our rental and looked for a house and we're trying to settle in. And then we did basically two years of construction. And so our routine was a little disrupted for a long time and she picked up a couple of bad habits along the way.
The primary one that we were concerned about is that she counter surfs like crazy. She loves to eat food from the counter. So we all are in the habit of moving everything as far into the center of the table or as far back on the counter as we can.
But even then she has, for example, gotten up on the counter and lifted up the lid of a pizza box and eaten the entire pizza, like pulled it out of the box while leaving the pizza box on the counter and then the lid has like fallen back down. So we go and open the box. It's like a movie. You go open the box and the whole pizza is gone and no one knows where it is until we look over and see that Quincy is just finishing chewing the last little bit of pizza.
She has taken bites of like a cupcake for example. Plum will be holding a cupcake or a bagel, something in her hand like maybe walking around in the backyard and Quincy, she wasn't really aggressive about it but she would come take a bite of it and then walk away. Just not really appropriate dog behavior and not very safe for her because not everything that people eat is safe for dogs to eat.
So that's something that we're really excited for them to help train her out of. Kind of reverse that behavior so that she knows that it's not appropriate to eat people food.
And we are also looking forward to a couple of bonus things. Like she has been really good at catching balls and like running after balls, but she's not very good at bringing them back so she's not very fun to play fetch with because she will go grab the ball and run around with it and then maybe like lay down into on it rather than bringing it back.
Sometimes I can play fetch with her with two balls, like I'll throw one and she'll get it and run away and then when I throw the other one she'll go get the other one and I can walk over and get the first one. That's not very fun, right?
So our whole family is looking forward to having her back in a couple of weeks and being able to just be back in the groove, be consistent with her and keep her on top of all of these new fun things that she's going to learn.
As a four year old Australian shepherd, she's super duper smart, almost too smart for her own good and we have so much fun with her. She comes in the car with me almost everywhere I go. She can come to work with me at my office. I really love spending time with her and I'm really looking forward to her having all of the puppy freedom that can come with being really well trained.
So I look forward to updating you about that when we get her back soon.
So there we are, the garden, the grass, and the puppy. Those are my updates for the life lately.
Main Topic: The Broken Glass Theory
So what is the broken windows theory and how does it apply to my life?
The broken windows theory is something that I read about in Malcolm Gladwell's book, The Tipping Point, and ever since I read about it, it has come to mind over and over again when I find that my life is getting or feeling a little bit out of control.
Let me explain a little bit about what the broken windows theory is and then I'll share with you how I've been using it. Even this very week to feel like there's a little bit more peace and a little bit more order in my own life.
So the broken windows theory is the brain child of James Wilson and George Kelling who are both criminologists, the idea is that crime was the inevitable result of disorder. And the example that they used was that if a window is broken and left unrepaired in a neighborhood, people who are walking by will conclude that no one cares and no one is in charge.
That the street or that area is neglected, that no one cares about it. And because of that, more windows will be broken and unrepaired and then the sense of anarchy will spread from house to house to building down the street, sending signals that everything is okay, that this is an area that no one cares about.
So in a city, relatively minor problems like graffiti or panhandling or broken windows are invitations for more serious crimes like muggings and robbings and even murder.
In the late 1980s, one of these criminologists Kelling was hired by New York City to consult about the subway system and the crime that was happening. So at the time they were doing this huge overhaul on the New York subway system, including spending millions of dollars on new trains and construction for the routes.
A lot of people felt like addressing a problem as simple as their graffiti was a waste of time and money that their graffiti wasn't worth it. But these criminologists believed because of their research into the broken window theory that the graffiti was symbolic of the collapse of the system.
You have to win the battle against the graffiti because if you don't, all of the management reforms and the new trains and the physical changes aren't actually going to make a big difference because you're going to put a new train in there and it will immediately be be vandalized.
The basic idea was that, by addressing a simple fix in the environment, you could actually change the entire behavior and culture that existed in the area. So when the problem was crime on the subways or in the subway system, one of the ways to address it was to simply clean up the trains, to clean up the vandalism, to make sure that the trains themselves stayed clean, that the subway station stayed cleaner.
I know, I know. If you've been to New York recently, you're like, I don't know that I would call it all that clean down there, but apparently this impact reverberated through the system.
At the same time they were overhauling and getting new trains and doing construction. They completely enforced a non-vandalization system. They would, as soon as a train was vandalized, they would take it out of rotation and put it in a stock yard until it could be painted again or they could use solvent to take it off of the metal.
They even reported that they had painters that waited in the yards because sometimes people would graffiti the trains at night. They even mentioned that this is all in The Tipping Point, that at some stages a graffiti artist would spend multiple days on his art. He'd paint a section white one day and then he'd do an outline the next day and then do the colors the third day.
And the people who were in charge of the vandalism could recognize that process. So they waited until it was all the way done and then they would go out there the next night and paint over the whole thing, leaving the graffiti artists heartbroken.
They had painted over this, you know what felt like a work of art to the, to the vandal. However, they were serious about making sure that the simple changes in the environment would help create the types of behaviors that they hoped for within the area itself.
So after sharing all of this, something that Gladwell concludes is that the broken windows theory is based on the premise that a problem can be reversed or tipped by tinkering with the smallest details of the immediate environment.
This is something that has incredible implications, you know, on lots of different problems in life. But most recently in my life I realized that we were having a little bit of an issue in our home with baseline cleanliness and organization. And with baseline behavior, positive attitudes and optimism and obedience at home.
Now I know that this is such a weird time because we are all home all on top of each other more than we ever have been. I think our house is being used up to completion more than it ever has been ever. After nine weeks of quarantine, our baseline level of organization and just general cleanliness and also yes, attitudes and and friendliness at home, our threshold had changed.
So where in a normal, more normal systematic type routine, our house would be cleaned and organized down to kind of a nice baseline at least every week or two. You know, I love for my kids to play. I've had a whole episode about why it's okay that your house is messy and how fun that is to recognize signs of life.
And that is different from having the actual disorder impact the behaviors and impact the attitudes at home. I was noticing that I myself was feeling more and more and more overwhelmed because I couldn't kind of get a handle on getting things back to this baseline level and I felt like it was impacting everything.
And so I remembered this broken windows theory and I told Dave, I need to get the house, the environment back to baseline so that we can kind of begin anew and just sort of refresh everything. We had gotten to the point where I don't think dishes have to leave the sink every single day, but where like multiple days dishes would just stay, you know, in the sink or on the counter.
The kids stuff was just sort of all over the place. And actually if you followed along on Instagram, you may have seen that I redid the bookshelves in my children's room. This is another type of broken windows theory situation where I recognized that the environment was not cohesive to the type of behavior that I wanted or that I was hoping for.
And it wasn't easy for the kids either because their bookshelves actually didn't function in the way that they needed them to for them to work properly. They're, you know, my kids are short because they're kids, and their books need to stack up a certain way and not fall out the ends of the bookshelves and the bookshelves had open ends so the books would fall over.
Some of the shelves were a little bit too small or too tall for the books that they have and I just needed to rework the system. And so I realized rather than just trying over and over and over again, it was like the definition of insanity, right? When you do the same thing over and over again and expect the result to be different.
There were no different results until I changed the system. So I removed both sets of bookcases from their room and I painted this beautiful warm colored rainbow mural on the wall. And then I built really simple DIY book cases out of just regular wood and brackets and hung them directly onto the wall–at the right heights and with the brackets upright so they can be used as dividers to keep the books upright on the shelf.
All of the sudden everyone can put their books away because the system works correctly, if that makes sense. So I told Dave, I need to just get our house back to kind of baseline level and I bet we will see some shifting in the behaviors at home.
And boy has that been true. Dave took the kids out on Saturday. I had a lot of people ask me how did he take the kids out for several hours? He took them out for about five hours on Saturday. I'm going to tell you what they did because you may be interested.
They went to RedBox first of all and chose a couple of movies. Our minivan has a DVD player, which is amazing. And one of the reasons that I love it, it's perfect for road trips and for driving around. So they chose a couple of RedBoxes and got a snack and then they played the choose your own adventure car game.
I think I've talked about that recently where you take turns saying left, right or straight and so you don't really know where you're going and it's a perfect game to play right now during the pandemic and you know, anytime that you just really don't have an agenda, there's nowhere really to go as a destination. You just want to drive around for fun to explore the neighborhoods or to just be on a drive together.
So left, right or straight until you get, you know, however far away you want to go. And they got lunch and they were just watching the movies and kind of driving around. I think at one point Dave just pulled over and parked and let them watch the movie and eat their lunch together. And so they were gone for most of the day.
They did come home for a bathroom break because it's hard to go to the bathroom out in the community right now. So they came home, ran in, went to the bathroom, went back out to the car and continued on their way.
While they were out, I just like elbow greased my whole house. I detailed it and actually I thought a lot about the spring cleaning episode that I did a few weeks ago in March because I used all of my tips from the spring cleaning episode and just really went through the whole house down to wiping baseboards, moving furniture, moving beds, cleaning underneath the beds, cleaning all the windows.
I took the entire house back to clean like the point at which I could have had someone come through for a walkthrough. It was so nice to have some solitude and to be able to work on that and to get it back to really, really clean, like shiny smell, good clean.
I threw away a ton of stuff. I had put a bunch of books for donation. I mean I was finding stuff everywhere. I had enough time to just pay attention again at like this new level of attention. And so I got everything out of there and cleaned up and sparkling and shining. It felt so good.
And then the kids came home and I was mentally prepared for like the kids are going to come home and it's all going to get messy again because that's what happens when you live in a house. And I was totally okay with that. But by bringing it back down to the base level, it was like cleaning the graffiti out of the subway.
All of the sudden people started putting things away again rather than leaving them out because the house once again looked like an environment where people cared. The anarchy of eight weeks of stay at home orders had disappeared because I was able to just deep dive in there and all of the sudden it was like order had been restored to our family culture.
The kids put their plates in the dishwasher instead of on the counter or leaving them on the coffee table. Shoes went back in the shoe bin. People were putting their laundry away. It has only been a few days, but our house has maintained order. And I also feel like the kids' attitudes and behaviors have been better and more pleasant because the overall sense is that we care that we're paying attention and that the environment can help enhance desired behaviors.
I remember a couple of years ago, probably right around the time that I read The Tipping Point that I applied the broken windows theory to my minivan. At the time we were living in Texas. I drove a lot more than I do now. Now, in Richmond, blessedly, we live in a walkable neighborhood, bikeable neighborhood, especially, obviously right now I'm barely driving anywhere.
But even in the regular rhythm of our typical work week, I walk the kids to school. We can walk to the market. I ride my bike to work on occasion, like everything is really nearby. There's multiple days of the week that I don't drive at all.
In Texas, that wasn't the case. We lived in the suburbs. I drove all the time. My kids were a lot younger so they weren't all in school. And I noticed that if I cleaned out my minivan every night, just like with a little, a little garbage bag or do you know, just handfuls, I made sure that, you know, when the kids got out of the car, they took their water bottles and their shoes and everything with them that they had brought in.
And if we had gone through the drive through or we had snacks in the car, that I would clean that out if I cleaned it out every night.
If I stayed on top of the environment, it stayed nicer. The kids would actually put their garbage into the garbage bag inside the car. They wouldn't just toss it on the ground. They would put their books in the seat back pocket rather than just throwing them. They kept things nicer when the environment looked like someone cared.
And I did too. I would rather than tossing something in the back, you know, if I wasn't driving with the kids and I had something in my hand that I didn't need, rather than just tossing it. And then you all pick that up later. I would put it where it goes or pull over and put it in the garbage can or whatever the case may be.
It is so interesting just the idea, the theory that by changing a small component of the environment that you can actually change the behaviors.
I want you to think for yourself of how you could apply the broken windows theory to an area of your life where you would love to see a little bit of behavior shift or behavior change. What small environmental factor could make a huge impact on the way that you feel and act and maybe on the way that your family feels and acts by just creating space for a little bit of thought and mindfulness around this idea?
I bet you could come up with something simple that would reset the threshold for culture and behavior and attitude within your family life. Something as simple as just cleaning out the car or cleaning out the house, making something look like people care.
It might not be a totally environmental factor either. I mean that's what the broken windows theory points to specifically environmental factors that create behavioral change. But I think that this idea can also be applied to our internal lives, to relationships.
Are we taking the time to repair the broken windows in a relationship before more and more and more get broken?
In terms of relationships, I've heard the metaphor of a wedge a lot. The idea that I think it has to do with a tree growing maybe or I guess anything getting split where the tiniest little point of a wedge can drive in somewhere and then if it gets further and further and further that the whole thing can crack apart because the wedge is like stuck in, you know, and I think that's an interesting idea and can see how that totally has application in relationships as well.
But what about thinking about arguments or disagreements or annoyances or frustrations festering as just little broken windows in the neighborhood of our relationship. And if we don't take the time to repair one, whether that work is just in ourselves that we forgive and forget and truly do. Like we take out the broken window and we replace it with one that is new and clean and beautiful and then we, we let go.
Or if it's something that has to be built together that we address something together and that we make sure that we try to gain some sort of understanding in some area of our life that has maybe we haven't seen eye to eye with someone.
A simple example from my life today with one of my children was Milo was being stubborn during piano practice and he wasn't playing at all. He didn't even have his hands on the keys. So I told him he could go sit on the couch while I practiced with Eliot.
So Milo hopped over to the couch and under his breath talked about how Eliot's the perfect child and you know, we don't even need Milo because we have a perfect son Eliot who will come play the piano every time and he never gets a note wrong and blah, blah, blah. None of what he is telling himself is a true story, but of course this is the way he was feeling.
Eliot comes over, he sits down and he is more focused when he plays and so he'll sit down and he'll play. And I helped him with a couple of parts and then he was done. His piano practice is over and I called Milo back over.
Rather than ignoring it and just saying, Oh, you're, you know, you're being a brat. I said, Hey Milo, you know that we don't love Eliot any more than you, right? You know that I love you exactly as you are and it's okay that you are stubborn at the piano. I'm still going to sit with you. I'm still going to practice with you.
But if you're wasting time, then I'll have Eliot come practice in between. You know, we'll give you a break and wait until you're ready and then you can come sit down and practice it.
Maybe this is a silly example, but I just thought rather than glossing over it or ignoring it or acting like it didn't matter, just addressing it and saying, Hey, there's a little bit of a crack in this window here and I want you to be really clear that I love you and I don't expect you to be perfect, and my relationship with your brother is totally different than my relationship with you and my relationship with you is wonderful and I hope that you know that.
And just repairing, replacing, making sure that he was aware that I cared deeply about my relationship with him, that I'm paying attention, that this isn't and an area that we can just break and throw things in and act like no one cares because we do. I care.
I think the same thing about my relationship with Dave that when there is a disagreement or when there's something that we don't see eye to eye on that you know we don't, I don't want to talk about it to like rehash the point, but I want to make sure that we are actively cleaning up the messes that we make because relationships are messy, life is messy.
I want to metaphorically clean up those messes as we make them. Just the same way that I want to clean up my house, down to its deep clean level every once in a while so that we can just make it clear through the environment that someone cares, someone cares enough to maintain.
There isn't a sense of chaos and of anarchy. There is a sense of ownership and of love and of care.
Humans take cues from the environment as to how to behave, how to move forward, what to do that's appropriate, and while not every single one of those things is super clear, especially not to little kids, it was magical to see the broken windows theory at work in my own house, in my own life.
Just recognizing the way that simple changes in the environment can cause dynamic shifts in behavior and attitudes. It's been really impactful for me to remember this theory, the broken window theory, and think about how I can apply it to my own life to create the environment and the culture in my home that I hope to have. The way that it shifts and shapes my own emotions and my own reactions, responses and behaviors and how that trickles down to everyone who lives at home.
Conclusion
I hope you've enjoyed learning a little bit about this theory and applying it to your life. I really want to invite you to take a few minutes and maybe write down how a simple, small environmental change in your household or in your relationship could create the environment necessary for the types of behaviors and attitudes that you hope to maintain.
I want to thank you so much for being here. As always, I appreciate every single one of you listening.
If you haven't yet had a chance to leave a five star rating and a written review on iTunes, I want to invite you to do that right now. It just takes a couple minutes and it helps more people find the show.
Also, I would love for you to take a screenshot of your favorite episode or this episode and share it on social media. Invite your friends to listen to Live Free Creative. We're coming up on the hundredth episode of the show and I want to reach as many people as possible.
I'm so excited. I'm coming up with some fun ideas to celebrate 100 episodes and I hope that you will join me in spreading the word.
Have a wonderful, wonderful, remember that you have the power to live the life that you love right now, today. Talk to you next time. Bye bye.