Episode 94: Becoming Imperfectly Anti-Racist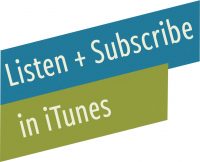 Links From This Episode:
White Fragility by Robin DiAngelo
Nicole Cardoza Anti-Racism Emails
First Name Basis Patreon Group
3 in 30 Podcast Teaching Your Kids About Racism
Sheryl Ellsworth 8 Minute Classes: Raising Inclusive Children
Using My Voice For Good
Hello there. Welcome back to the show. My friends, I am grateful to have a microphone and a platform on a week like this, where I can use my voice to shed some light and hopefully share some good. This is episode 94 of the Live Free Creative podcast: Becoming Imperfectly Anti-racist.
I want to start off this show by acknowledging the #BlackLivesMatter movement that has come to a tipping point over the last several days with the murder of George Floyd and that unresolved case of Breonna Taylor. Last month, we ran 2.23 for Ahmaud Arbery and there are countless others senseless acts of violence that have gone on since the beginning of the founding of our country. In fact, upon which our country was founded.
To say that I feel inadequate to speak to this cause of anti-racism as a white woman, an incredibly privileged white woman in America is an understatement. However, I recognize that one of the pieces of power that I have is the ability to speak out and to share my thoughts and to share my opinions.
Not to center myself within the story of racism in the country. And anti-racism not to step out as a leader or an educator because I am neither of those things, especially in this field. But because I have an audience and I have a voice, and it's my responsibility and my joy to be able to share my thoughts with you, hopefully in the pursuit of good and finding understanding as I myself am a continuous work in progress in this work. (And so many other aspects of my life.)
White Fragility Book Club
I want to start by sharing a quote from Robin DeAngelo's book, White Fragility, and also mentioned that I chose this book as the June book club book for my digital book club that I host with my Patreon podcast plus members. That was last week before sort of the wild tipping point of this weekend. I decided to open up this discussion, this book club and discussion and invite as many as would like to read this book this month, and then join me to discuss the book rather than just with my Patreon members.
It will be an open book club for whoever is interested on June 25th. And if you go to Instagram in my highlights, you can sign up to be part of that discussion. And I would love to have you there if you're unable to make it live, that's totally okay. If you sign up a recording of the discussion will be sent to you. This quote from Robin DiAngelo, who is a white woman studying inclusivity, racism, and social justice says this in the introduction of the book:
"In speaking as a white person to a primarily white audience, I am yet again, centering white people and the white voice. I have not found a way around this dilemma for as an insider. I can speak to the white experience in ways that may be harder to deny. So while I am centering the white voice, I am also using my insider status to challenge racism, not to use my position this way is to uphold racism. And that is unacceptable. It is a both slash and that I must live with. I would never suggest that mine is the only voice that should be heard only that it is one of many pieces needed to solve an overall puzzle."
I echo those words as a white woman, speaking to a primarily white audience that not using this chance to share my thoughts about anti-racism and becoming imperfectly anti-racist would indeed be upholding the racism that I am intentionally trying to dismantle within my own life, my own family and my own community.
Muting Myself
It has been an amazing experience on social media this week to mute myself, to see so many other influencers and white women pausing their regular content creation, their everyday life stories that we're often sharing on social media to make space for Black voices and black stories that may not otherwise be part of your everyday consumption on social media. I hope that many of you have had a chance to diversify your feeds with people who don't look like you and voices that don't sound exactly like your stories that don't reflect your own lived experience for indeed.
This is one of the ways that we create the ability to see beyond our own bubbles. I reflected on the idea of possibly pausing my podcast this week as well, or inviting one of my friends, a Black woman to come on and share her experience or about a topic I decided upon reflection. However, that there is so much demand being put on our Black sisters right now for education and for resources that I didn't want to place another undue burden there.
I've heard lots of Black women, Black educators, especially lately say, "Please don't ask us any more questions we're overwhelmed right now we're hurting." I decided for now that this would be a chance for me to share my experience and some tips and ideas as this is not the beginning of my journey in anti-racism this weekend. And it is an ongoing process.
I Commit To Adding Black and BIPOC Voices To My Show
And I want speak to more of that in a little bit. I also want to just right from the beginning of this show, recognize that while this is primarily a solo show and I show up here week after, week on my own with my own voice that I have had guests in the past. Over the last 94 episodes, I've had eight guests that weren't my husband. He's an honorary guest from time to time, but I've had eight women show up as interviewees on the show. And one of the eight has been a black woman and the other seven were all white women.
I want to commit to you to increasing the number of black voices and voices of color that you hear on my show. I am indeed thoughtful and intentional about the women that I choose to invite on the show. And I will add to that the intention that the voices that I share are diverse so that the stories that we hear and the range of ideas and lived experience is even greater than we can offer from a primarily white perspective.
I also have to mention along with that, that the reason that I will be including more black voices and voices of women of color is not simply to check the box of numbers. However, that is a responsibility that I feel as a business owner and a woman with a platform to be intentionally inclusive with the voices that I amplify and speaking of amplifying incredible black women's voices. Today's segment is a pause for a poem.
Pause For A Poem
Still I Rise by Maya Angelou
You may write me down in history
With your bitter twisted lies.
You may trod me in the very dirt,
but still like dust I'll rise.
Does my sassiness upset you?
Why are you beset with gloom?
'Cause I walk like I've got
oilwells pumping in my living room?
Just like moon and like suns
with the certainty of tides,
just like hopes springing high,
still I'll rise.
Becoming Imperfectly Anti-Racist
Okay. Friends, let us dig in to becoming imperfectly anti-racist. This podcast has always been about living an incredible life. One that you choose full of intention, being the best version of yourself that you can showing up for yourself and others with compassion, understanding and making place for what matters most. And this episode is all of that showing up, understanding, learning, being intentional and choosing the side of goodness.
For some of you this last weekend may have been the first time in your life that you have thought about racism on a personal level. We all learned about it on some general level in school, just like very general level, oftentimes completely inaccurate, or from the perspective of the White historians, White leadership that essentially wrote American history to look like the good guys, to look like the leaders and this cognitive dissonance that's happening right now in the White community.
"I am not a racist person. I don't want to be racist. I believe that all people matter. I believe that Black People Matter." I want to support this cause, and I can feel really uncomfortable. For, for many people, this is like news. It's news that racism is intrinsically embedded in the systems, the laws, the principles and dynamics of our country. And recognizing that whether or not we knew about it, or we knew enough or we understood clearly, or we listened hard enough that we have unwittingly or unwillingly been active participants in supporting and upholding a system that is designed for our advantage is really uncomfortable.
And what we do with that discomfort is what this podcast is about. Understanding that we can and should use that discomfort and awareness to move into action, imperfect action and understanding and education rather than using that discomfort as an excuse, to step away from the conversation because we feel like it shouldn't affect us.
Anti-racism is uncomfortable, because being White is very comfortable.
The very idea that race doesn't affect White people is one of the very tenants upon which systemic racism rests. Now I didn't actually mean to go into so much of this and I am absolutely learning so much of this as I read and educate myself right now, I do not claim to be an expert. I, in fact, I have almost finished White Fragility and like my mind is blown wide open.
I cannot wait to discuss it with with so many of you in the next month. I want to share an excerpt from the book that just gave me pause because I related so fully in chapter four, Robin talks about how race shapes the lives of white people and starts the chapter by talking about belonging. I'm going to share a paragraph from this chapter. She says:
"As I moved through my daily life, my race is unremarkable. I belong when I turn on the TV, read best-selling novels and watch blockbuster movies. I belong when I walk past the magazine racks at the grocery store or drive past billboards. I belong when I see the most overwhelming number of white people on the list of the most beautiful. I may feel inadequate in light of my age or weight, but I will be long racially. For example, in 2007, singer Rihanna introduced a makeup line for women of all skin colors, gratitude from women of color poured in many of their tweets included the exclamation. Finally, these are tweets I never needed to send. I'd be long. When I look at my teachers, counselors and classmates, I belong when I learned about history of my country through the year and when I'm shown its heroes and heroines, George Washington, Thomas Jefferson, Abraham Lincoln, Robert E. Lee, Amelia Earhart, Susan B, Anthony, John Glenn, Sally ride, and Louisa may Alcott. I belong when I looked through my textbooks and at the pictures on my classroom walls, I belong when I speak to my children's teachers. When I talk to their camp counselors, when I consult with our doctors and dentists, no matter how I might explain why all of these representations are overwhelmingly white, they still shape my identity and worldview in virtually every situation or context deemed normal, neutral, or prestigious in society. I belong racially. This belonging is a deep and ever present feeling that has always been with me. Belong has settled into my deep consciousness. It shapes my daily thoughts and patterns, what I reach for in life. And what I expect to find the experience of belonging is so natural that I do not have to think about it. The rare moments in which I don't belong racially come as a surprise, a surprise that I can either join for its novelty or easily avoid."
If I find unsettling, how many of you relate to the idea of feeling like you belong in a way that you've never actually considered? Because it's so deeply ingrained in our society and culture and the messages that we see here read and listen to the idea that White people have the privilege of never having to feel like they don't belong because of their race.
Now you can feel like you don't belong because of other factors, like you were an odd person out in your friend group in high school, or that you didn't belong because of your family situation, your socioeconomic status. But the idea that as a white person, you didn't belong racially is virtually nonexistent.
My (limited) history with understanding race.
I grew up in a white, upper middle class family in a suburb of Salt Lake City, Utah. From the time I started elementary school, until the time I graduated from high school, I knew and was friends with exactly one black student.
When I moved an hour south to go to college within the first couple of weeks, I met an incredible and energetic young woman from Richmond, Virginia, my friend, Sheryl Garner Ellsworth, who remains one of my best friends to this day.
Looking back, I can't imagine how annoying it must have been. The amount of times that Sheryl generously and graciously corrected me or gave me information or asked me to consider perspectives that I had never had to or thought of considering before. One of the things that I remember so clearly was Sheryl talking to me about how frustrating it was to not be able to have her hair done in Utah. She would get her hair done when she went home to Virginia to visit, and then come back with, you know, the braids or curls or twists or different styles. I remember saying, "Well, why don't you just find a hairdresser here that you like, so you don't have to go all the way across the country or worry about getting your hair done when you go home to visit?"
And she just looked at me and said, "No one in Utah can do my hair there. Isn't anyone here that knows how." And you know, this is 20 years ago. So I'm sure that some of that has changed on some level, or there may have been, you know, different, you know, micro-communities but we were freshmen and sophomore in college, we didn't have the extensive ability to go and find different things throughout the whole state or, or city.
And so that what was readily available to her was nothing. The same thing about going to the grocery store to buy hair supplies. I remember a couple times, Sheryl mentioning specifically how she needed something that she couldn't get because they didn't have it. And this was, it sounds like so long before the days of Amazon delivery, right? You couldn't just like click a button and order things.
The representation was not there because the clientele wasn't there or for the most part. But even as I'm saying that Sheryl was not the only black person in the college, she wasn't the only black person in the city. And yet the availability, I mean, simple things like being able to get your hair done by someone who understands your hair and how to do it.
I mean, that seems like so obvious that that's just something that would be easy to find, but it's not. I mean, it's still isn't before I met Sheryl and was friends with her, you know, close friends in this really amazing relationship that I treasure, I was simply unaware of diversity or whether or not it was there.
The Problem With "Not Seeing Color"
I didn't see people, you know, I was taught as so many of us are by really, really well-meaning parents and leaders. For the most part, I was taught not to see color. I was taught that talking about someone's color, the color of someone's skin was wrong. I was taught to that if I commented or noticed that someone had different skin color than mine, that that in and of itself was racist. That I was racist if I noticed someone's skin color. I was supposed to just assume that everyone was the same and was equal.
And here's the thing: that is the truth. The God-given truth, that we are created equal, we are created in the image of God, all of us, of all colors. However, it is not reality that we are treated equitably in this world. That the reality is that people who have white skin and America have every advantage tilted in their favor. This, which if, if that phrase doesn't sit well with you, or the idea that you have advantages or privileges because of your skin color, if you're White, if that doesn't sit well with you, or you feel uncomfortable with that, this is a time to do some learning, to join me in reading White Fragility, to listen to some podcasts, I will put a couple specific podcasts recommendations in the show notes for this episode.
In fact, everything that I talk about, that I recommend as always will be in the show notes. You will find all of the resources, or you could just like hop onto Twitter or Instagram because there are a million resources right now for educating yourself on racism, on White Privilege, on a White Fragility on White Supremacy, on Systemic Racism, on every topic related to this right now. I mean, it is just like drinking from a fire hose. And I'll address that in a little bit as well.
Consider Sitting In Discomfort.
But just know that as you hear some of these ideas, or as you have heard some of these ideas over the weekend, if they're new to you and you don't yet understand that idea, and it feels uncomfortable rather than reacting in defensiveness, I invite you to sit in the discomfort and consider whether or not there is a possibility that, that you do not understand that there is something to learn whether or not you could listen and learn before you decide that you already know.
I just have to reiterate that I don't already know so many things. I have been learning and growing and changing right along with you. And I will continue to do that. In fact, that is why this episode is, is titled becoming imperfectly anti-racist becoming because this is not something that we ever get to the point where we just check it off and we're done. This is a process like everything in life, truly.
This is something that really is a process that we learn and we do. And then we learn more and we do. I love, I mean, I shared that Maya Angelou poem in the beginning of the episode, one of her probably most famous quotes, she said to Oprah in conversation, and then Oprah has repeated it thousands of times over the last 20 years, the idea that "When you know, better, you do better."
The White Collective Is Awakening
And that is what's happening right now. We are, as a collective, we are learning more. And the expectation is now that we do better, one of the things that I have considered this weekend and this week as so much new information and historical information, I mean, it's not new. This is information that at any time we could have gone and found, but again, pointing back to how race doesn't affect White people, the same way that it affects every other race.
We haven't gone looking unless you were specifically, um, raised in a, in a family that focused and taught you about the importance of seeking out diversity. And in that case, you would have been raised in a family that was not teaching you, that all people, you know, to not see color, they would be teaching you to seek out people of different color and different backgrounds and different ethnicities and, and religious backgrounds and all of those things that it isn't a required learning.
Systemic Racism Is Invisible. We Can't See It Unless We Know To Look.
That is not, it doesn't come for free. It doesn't come through osmosis the way that so many things do in our, in our society, You know, for the most part, children who go to school will learn how to read for the most part, children who go to school. It really any school anywhere, most children will learn some basic math skills. I mean, I'm just making these huge generalizations right here. But my point is that most children, especially most White children do not hear an entire history.
We hear a White history. We hear the history in which we are the protagonists and the leaders and the thought leaders and the inventors. We have simply not been told the whole truth. And if you are like me, you've had moments over the last few days and you know, hopefully over the last several years or, you know, in most of your life, I don't know, we're all coming into this movement and this historic tipping point moment, um, of, of history of our lives at different places.
I don't know if you feel the same way I do that as I've been listening and learning over the last few days, I have felt embarrassed and ashamed and guilty for the amount of history that I did not know that I had never heard before, despite it being readily available.
We Are Being EDUCATED.
You know, if I had been looking in the right places, what it made me think of, if any of you have read, Tara Westover is best selling novel Educated, which it is an incredible book. Tara Westover is white. This is not an amplification of a black woman's voice. However, her story and her book are worth reading. There is a point. So let me just set it up a little bit. Tara Westover is raised off the grid, essentially in rural Idaho, I believe, and her parents. I mean, she didn't even have a social security number.
She was born in her house, like never had gone to the doctor, essentially did not exist in government records. There were, you know, there's a whole thing to unpack there, but she didn't go to school. Her parents just taught her what they thought she should know. So through a series of things that you read, you know, really dramatic, interesting things that happened in her story. At one point, she, she graduates gets her GRE writes in, you know, and passes the test and goes to college. She takes herself to college defying her parents will. Being truly disowned by her family.
She goes to college and she's sitting in one of her classes and at the end of the class there's, a picture that's shown the, you know, they're doing a slide show and talking through some things and there's a picture. And she raises her hand and says, "Excuse me, who is this in this picture?"
Because the professor had been talking about the person in the picture as if everyone knew who it was. She raises her hand and says, who is that? And everyone in the class looks at her with the most disdain and disgust. And that professor says you must be joking. And they think that it's a joke that she doesn't know. And she's so embarrassed because she's like, I honestly don't have any idea who this person is.
Well, it turns out that the person in the picture was Adolf Hitler and the very idea that she didn't know who that was, was sickening to people because it seemed like it like a joke. It seemed like she was trying to be funny, but it was not funny. That type of a situation, I feel a little bit like I have had that moment over and over again this last weekend where I'll watch something and think, "How did I not know this?"
I feel, I mean, I'm going to hesitate using this word, but I'm going to use it because in the context of racism, this is like, so maybe not appropriate, but I have felt betrayed by my historians. And I mean that the idea that I could be betrayed as a White Woman by by historians is, I don't know, again, imperfect. Because of the immense betrayal that is happening still, across the board, right? With, with communities of color and history.
But again, I just want to bring this around that we don't have to feel shame and guilt for not being taught things that someone should have taught us. I know there are people who will say, "You should have gone and asked, you should have gone and found this out. This information was available to you if you had been looking for it."
You Have To Start Where You Are.
And I want to just say from my perspective that if so much of this movement is new to you, that that's okay, because this is a place to start.
You have to start where you are. And if you are immediately confronted with guilt and shame, the likelihood that you will continue on your journey is so much less than if you allow yourself to feel the discomfort of not knowing. And just let yourself sit with the idea that I didn't know. And I'm so sorry that I didn't know. And I'm so sorry that I didn't go looking for this information. I'm so sorry that I have been raised in a society that protected me from any idea that I needed to even understand race or racism, because I was so, because I belonged so fully, if we go back to that idea from Robin DiAngelo, I was raised with such belonging that I didn't, I didn't even consider another perspective.
Um, don't sit in your guilt and shame and have that cause paralysis.
One of my favorite lives that I've listened to over the weekend was from author, Nic Stone, incredible bestselling award winning author. And I will link her in the show notes. And I would suggest to you to look up some of her books and to add some of them to her, to your personal libraries. She did a live with another bestselling author, Jodi Picoult, but what my favorite quote, my favorite idea from the live that Nic Stone presented was the idea that the number one thing that white women need to do right now, she was speaking about white women. I mean, white men as well, but I think most of my audience here is women as well. "The number one thing that we need to start with right now is raising our tolerance for discomfort."
We need to raise our tolerance for discomfort because this journey of becoming imperfectly anti-racist is going to be uncomfortable.
We will be faced with seeing ourselves and our culture and our understanding challenged in ways that we have not ever in our own lives. And our own lived experience had to feel, we will feel wrong. We will do things wrong. We will mess up. We will say things and people will call us out because we're doing it wrong or doing it imperfectly. And that's okay. And I will tell you this. I tell you this in every other context of life: of making art, of being creative of, you know, starting your sustainable living journey of starting a business of starting a hobby of creating time for yourself as a mom. I mean, I have told you this about everything that I talk about, that it is better to show up imperfectly than to not show up at all.
It is better to start where you are and allow yourself to learn and to grow and to change and to keep moving forward in the process rather than to hope to arrive. And if you can't arrive, then you won't do it at all. That's the number one point that I want to share with you today?
Seven Actions For Becoming Imperfectly Anti-Racist
I actually have seven. I actually did prepare a little bit for this episode friends. I have seven, seven actions that you can take to become imperfectly. Anti-racist on your journey of becoming imperfectly anti-racist. I guess I want to use Nic Stones, quote, as sort of an overarching principle for this entire journey for all of these things, because I'm going to walk you through the seven and then you're going to go through them again and again. Pick and choose the ones that feel right for now. Go back to more later.
Through it all, I want you to, in your journey of becoming imperfectly anti-racist I want you to toughen up. I want you to raise your tolerance of discomfort, understand that people will correct you. And that is okay. We really don't like not being right. We really don't like not knowing some of that probably comes because of our White Privilege, because we are very rarely confronted with a situation in which we aren't correct. In which our ideas are not normalized. And so I want you to just sit with that, sit with the discomfort. I promise I am right here with you. I want to invite you to sit with me in discomfort and use that discomfort to listen and to learn, and then to move forward in action.
That is the key component here. We're going to get it wrong. We're going to be imperfect. And that is okay. This is a, it's a process. Okay. So let's start with my seven points. Now that I'm halfway through the episode, more than halfway through the episode. Okay.
Action One: Learn
My first point is one that you've heard over and over again, but I think it can't be emphasized enough. Number one is to learn. There are, like I mentioned earlier in the show, so many resources at your fingertips literal fingertips right now, clicking on Instagram. I have spent so much time on Instagram, watching lives, watching stories.
People are linking to Twitter. They're linking to quotes. I mean, there's so much information there. Read, watch, sign up for courses, sign up for diversity for anti-racism courses.
I have joined two, um, courses myself in the last weekend. One of them is an email list. It's a daily email with Nicole Cardoza. It's daily anti-racism emails with, um, discussion points and tidbits of information. She just started it and I will link it into the show notes if you'd like to join there.
I also joined Jasmine Bradshaw in her Patreon group, where she's going to have a monthly Q + A discussion, and also provide notes for her incredible podcast. First Name Basis that is available on Patreon. You can join that through the show notes of my podcast as well.
So those are the two specific programs that I have joined to continue my imperfect anti-racism journey for the foreseeable future. I mean, this is something that I am hoping to walk in and continue to educate myself about for the long run. That's something that I wanted to mention with this learning. It really has felt like drinking from a fire hose. The last couple days I have ordered, I think, like 10 books on Amazon. I am almost finished with right White Fragility, How To Be An Anti-Racist arrived today. And I will start that as soon as I finished taking notes on White Fragility.
I have Stamped coming.
So You Want To Talk About Race?
I bought The New Jim Crow.
I bought Let The Children March, The Sellout, Sugar Masters.
I mean, I have a list of books arriving and I will not be able to read them all at once. I will read one at a time and I'll probably intersperse some lighthearted fiction and some other types of books in there as well. This is a process. And I want you to prepare yourself for the marathon, not for the sprint, those who run faster than they're able, will burn out and stop.
I know right now you feel like you need to do everything, or you may feel like that. Like you want to do everything. Maybe you feel frozen. I feel like I want to do everything, sign up for everything, do all the things. And I am afraid that when I over extend myself in this anti-racism journey, that I will become fatigued and stop.
I don't want to do that. So I'm going to allow myself grace and peace and time off just like I do from other things. I mean, I allow myself to take breaks from, from anything that I do. And so allow yourself to sit and to think, and to learn and to meditate and to come back to it over the rest of your life. That is the hope.
Action Two: Recognize And Correct Bias
Number two, my number two tip for becoming imperfectly anti-racist is to recognize your implicit bias and correct it. Now, if you are unfamiliar with the idea of implicit bias, this is the bias that you have to prefer. One thing over another, we all have bias. So much of it is ingrained because of the culture that we are raised in the families that were raised in specific to race. Most white people are raised in predominantly white communities and develop socially bias and implicit bias.
Meaning you're not aware of it, or you're not conscious of it for White or European people. We that's what of course, of course we do because we, that's what we grow up around. In most cases, most communities, most schools, just like that whole section on belonging. This is the group that we belong to. And so of course, we develop this bias toward this group. The unfortunate piece of implicit bias is that it, we can, and most of us do develop negative feelings towards the other in specifically, you know, this weekend, we're talking about black lives and black people.
I don't know if this is helpful or if it's not, I mean, maybe it's not appropriate, but I wanted to just share a couple examples that I have noticed implicit bias in my own life. And I did not notice it at the time.
I have noticed this looking back and reflecting on these experiences over the last weekend, recognizing as I'm, as I'm becoming more aware, I want to be more aware of my bias so that I can catch myself and correct it. And Jasmine Bradshaw again, First Name Basis is just a wealth of information. And she, the first time I heard about this specifically, she did an episode with Rachel Nielsen from 3 in 30 podcast.
All of this again is linked in the show notes and she talks about implicit bias and she uses the example of you see a black man walking down the street in your neighborhood. Now we're assuming that you don't live in a predominantly black neighborhood. And so you might have the thought, what is he doing here? And you might not want that thought. You might hate that, that thought popped into your mind, but that is what popped into your mind.
So you have an implicit bias telling you that he doesn't belong. And I love that. Jasmine says you catch that. That is subconscious. It just pops up. You don't need to feel ashamed of it. You need to catch it and reframe it. So rather than thinking whatever you might think, you know, maybe he's sneaking around or some of those things, those, those thoughts are deadly. Those are the thoughts that when acted upon turn into Ahmaud Arbery being chased and shot for jogging down a street. I mean, it's just mind blowing, right?
But so imagine that you have that thought Jasmine recommends reframing it into something like, "Oh, I bet he lives in this neighborhood!" or "He's probably on it having on a nice walk. He's going to go have a picnic at the park nearby." Catching, and then changing, reframing your bias so that it starts to wire in your brain, positive associations, rather than continuing to have your neuro-pathways be directed along these negative biases.
A Personal Example Of Implicit Bias
I want to tell you an example from my life that may, maybe some of you will relate to. Last year when we had that huge flood in our house, we were living in an Airbnb in a different section of the city than we normally live in. So it was not my normal neighborhood that I feel like I know the streets, you know, it was more unfamiliar to me. I went running as I normally do several times a week. I went running and I, you know, I was kind of just meandering and I hadn't been, you know, creating an exact route for myself. I just would run and turn when I felt like I wanted to and to try to get my mileage in. And one day I was running and listening to a podcast and all of the sudden I looked up and I noticed that I had started running on the streets surrounding one of Richmond's many subsidized housing projects.
These are, I mean, there are a lot of things wrong historically with these housing projects and how they were instituted. And, and I mean, there's a lot to unpack there that I'm not going to go into, but what I did immediately notice was that I was the only white person that I could see. I mean, I was the only white person. I was running on the street by myself and all of the families, women, men, and children that were in and out of that, these subsidized housing units and on the, on the sidewalk, across the street from me were all black. Without consciousness, I was afraid. I was afraid because I have been taught that the violent crime in low income, black neighborhoods, specifically subsidized government housing, like these housing projects is high. And I unconsciously felt at risk. Now I was running in the middle of the day and I was, I was totally safe.
I mean, in fact, after doing some research and learning a lot in the last few days, I recognize now that historically I was more of a threat to that community than they were to me. If we consider the historic relationship of white women and black communities, they probably should have been more afraid of me than I should be of them.
This is the way that I have reframed my bias over the last couple of days, and it's probably wrong. And I'm sure that someone, you know, if this is completely erroneous, um, someone will tell me, um, but it has been interesting for me to understand that we have absorbed the idea that black people are more dangerous than white people. And that's not truth. That is systemic racism and implicit bias at play in our lives. And maybe you're thinking I am a racist monster for having that thought.
And maybe you're thinking, I have thought something similar as, and I want to recognize and change the narrative in my story.
Action Three: Create Inclusive Experiences and Relationships
This moves me into number three, which is to become more inclusive in our experiences and our relationships. The friend that I mentioned at the beginning of the episode, my good friend, Sheryl Ellsworth recently did a class with Eight Minute Classes on Instagram. And I will link it in the show notes. It was all about raising inclusive children. And one of her main takeaways that I loved was if you want to raise inclusive children, you need to become an inclusive adult.
How many of you are spending time with people who don't look and think exactly as you do, do the work to put yourself in situations where you are experiencing other cultures, other people, and other races, even if you live in a mostly white city state, you know, area, there are people of color and black people and different cultures within your community. And because we naturally segregate ourselves into communities, you probably, I mean, if you have an incredibly diverse group of friends and family members neighborhood, then I am so happy for you. I mean, it takes work to do that. It, it takes action and, and, uh, intention to create that type of environment. So if you've done that, that's incredible.
I am working to do that more in my life. And if you find that you mostly interact with people who are just like you get outside of that bubble. Go to cultural festivals, go to restaurants owned by people of color, and black people where those communities spend more time. You may find yourself in a little bit of discomfort for maybe the first time in your life being the only white people or white families around. And that is a great discomfort to sit with. I'm going to get to this a little more, but one of the commitments that our family has made is to spend more of our dollars with local black businesses.
And just this week, we went and got ice cream at a treat shop that we have visited. We've gone to before. It's a great donut shop. It's called The Treat Shop. It has a, they do like carnival food, like fried Oreos and funnel cake just any day of the week, which is amazing. We decided to go get ice cream after dinner on Monday. And as we waited outside, we ordered on the phone and then went to pick up our ice cream cones and sat on the sidewalk to eat them. We were the only White people there. There were dozens of black families and black individuals in line and ordering and waiting and picking up their food and leaving.
And we were, we were at, we were the White people. And that is not a normal experience for us. And it is such a healthy experience too. Just see, and interact with people who are not like you. I want to, along with this point mentioned that it's a good idea to allow relationships like real relationships to develop, develop slowly and naturally to not, you know, immediately go home, especially right now, I'm sure that all of the black people are like, please don't send me any more messages. Don't come knocking at my door. I don't want to be your token black friend.
Put yourself in situations where real relationships can develop normally with, with real genuine interest. And that takes time. And again, this is not a sprint. This is a marathon start to develop those relationships, especially. And I saw this mentioned, to make sure that those are not only in the service oriented situation, for example, like you don't want to have your only interactions with people of different cultures be when you go to the homeless shelter or when you, um, help the refugees in your community, those are absolutely wonderful ways to serve and to, to share.
But if those are only, if those are your only interactions with people of different cultures than you than it is reinforcing your stereotypes and your biases, rather than dismantling them.
Building Inclusive Business
Along with this one, number three, with becoming more inclusive, I have to mention for business owners and businesses, make sure that you are diversifying who you do business with, who represents your company as models. And as spokespeople, like I mentioned, at the top of the episode, I will be doing that by intentionally, including more voices of color on my show when I happen to have guests, which is again, not that often, but I will make sure that I'm mindful of that. Moving forward, create a diverse community within your business. It will be so much stronger because of all of the different voices and experiences.
Action Four: Diversify Your Messages
Let's move on to number four, which is similar, but this is about building diversity and diverse windows in your home.
Again, I'm going to reference Jasmine Bradshaw and First Name Basis. I've been absolutely binging her podcast. I sent her a message today and said that I got into the shower with my AirPods in, with a shower cap. I didn't get them wet, but I didn't want to stop listening. So I like took shower. I wasn't washing my hair anyway. So I took a shower listening to the podcast cause I was so in. I mean, I just love it. She, she quotes someone else and I don't remember exactly who it was an author who had said that books can be either windows or mirrors. And I loved this idea to examine your bookshelf. I will link to the episode that Jasmine talks specifically about this, but look at what messages within your own home you are promoting, are all of your books, mirrors for your children.
I know that I have been guilty, actually have a very specific example for this. I've been guilty of buying books with white protagonists because I have had the thought crossed my mind that books with black protagonists were not written for me or my family. And I don't want to, again, this is me feeling like I don't want to do something wrong by buying books with black protagonists. And so I feel like maybe they're not for me.
Around Christmastime I was buying some books for my kids and I had the choice now. I mean, I'm embarrassed by this and I am going to do better. I mean, I, I apologize for what I'm about to tell you. I had the choice between I wanted to buy a ballerina book for Plum, and there was a classic book about a little ballerina mouse, Angelina ballerina, which is a darling book. I mean, I'm not going to say anything bad about Angelina ballerina. And there was a beautiful book that had a Black ballerina as the Nutcracker. And I don't remember the specific name of the book. I'll look it up and link it.
But I was going back and forth between the two books and I made the choice to buy Angelina ballerina instead of the book about the beautiful Black ballerina. And the reason that I like as I'm looking back and reflecting, the reason that I did that was because the thought crossed my mind. I don't think this book was made for me because it doesn't look, you know, I think that I felt like I would be stepping on someone's toes culturally to buy this book with a black protagonist. So this is ridiculousness and I don't know exactly where this came from, but maybe some of you can relate.
The funny thing that comes to mind is FUBU. You know, those genes that, that were For Us By Us. That was Black culture that was very specific. Like, I mean, I had the thought like these jeans are not for you. And I think there are parts of Black culture and of different cultures that are not for us. They are for that culture and buying them and, you know, trying to participate is cultural appropriation. And, but I don't think the ballerina book was cultural appropriation. It was just ignorance. I don't know.
So again, the point here with number four is to make sure that your messages are diverse. I think so many of us have diversified our Instagram feed, and that is a great start so that we're seeing people of color, black women, black people in our fields, in all their different their different niches: gardeners and wellness providers and educators and design experts and fashionistas.
And I mean, it's incredible to see all the different span of things, not just, you know, I hope that as you've diversified your feed, that you haven't just followed all of the anti-racist teachers that you have also again, because I think that just reinforces the idea that like Black people only want to talk about race all the time. And I think that that's not true, like there's this wholeness and incredible, I mean, it goes without saying right, but including all of different windows into different people's ideas, the same goes for books for adults.
Not only all of these anti-racist literature books that I have bought, but also reading Black stories written by Black authors, fiction. Nic Stone is a great place to start with her young adult and middle grade novels. Ta-nehisi Coates, The Water Dancer was one of my favorite books so far this year. It's beautiful.
I loved An American Marriage that I read last year as well. I mean, I thought about it for months.
You can also diversify your restaurants, the movies that you watch, again, these things right now, like you have like, just throw a stone on Instagram and you'll find a list of movies, documentaries, books, podcasts, uh, Instagram influencers, TV shows.
I wanted to mention toys. I haven't seen this one talked about a lot, and this is such a simple way to diversify your children's experience by having dolls and toys that represent different colors. I think because of having such a, a close personal friend who was black, it didn't ever seem weird to me. I mean, here I am talking about how I, I couldn't buy a black ballerina book for my daughter, but then she has had, she had a Black cabbage patch is one of her first dolls and she loved that baby.
We no longer have it as dolls go the way of dolls over time. Right now she's really into Barbies and we have White Barbies and we have Black Barbies. And I think that, again, you, there, there is some sensitivity here and I don't know why I'm able to buy black Barbies without thinking twice.
And I, I mean, I'm just going to go by the ballerina book, you guys, but this is the journey. This is becoming imperfectly anti-racist by diversifying the messages that we see every day reflected in our lives within our own homes. That is something that is so simple that we can change so easily.
Action Five: Actually Celebrate Martin Luther King Day!
Number five, this is a really specific thing, but it has been empowering in our life. Celebrate Martin Luther King Day appropriately with history and with talks about social justice, and with service. Years ago, we were so lucky to live in the DC area. Dave and I had just one baby when we moved there.
On our first Martin Luther King Day, when we lived in DC for the first time we spent the evening of Martin Luther King Day on a date at the Lincoln Memorial, and we got ice cream and we ate our ice cream and watched Martin Luther King's "I have a dream speech" on the steps of the Lincoln monument, and it was this really incredible experience.
We thought to ourselves, "Why don't we celebrate Martin Luther King Day like this?" Ever since then, that was, I'm going to say 12 years ago, we have celebrated Martin Luther King Day with intention every year, rather than it just being a Monday holiday for us in our family. And I've talked about this when I talked about traditions and, and over time, I've talked about a couple of different ways, but in our family, we use Martin Luther King Day as a day to talk about and celebrate social justice.
We watch movies and read books about Martin Luther King. This last year we were able to participate in incredible local service project at a historically black graveyard that had been left to it had been left untended for like a hundred years. And ivy that had grown over most of these graves and people didn't know where their family members had been buried because it was all covered.
A local community group came in and started clearing the ivy away and reclaiming this burial ground and documenting each of the headstones and putting them on a website. And they've had people come from all over the country saying that they never knew where their ancestor had been buried, and because they were able to spend it on this website, they were finally able to come visit this grave site. It was really powerful and moving and such an incredible meaningful thing to participate in.
We also use this as an opportunity to talk about White Privilege with our kids. And again, this is an ongoing conversation and not something that you just talked about one time, like that's the talk. This is a conversation about race and privilege and racism and bias that will happen over time on and on and on. I mean, this is, this is an ongoing education and Martin Luther King Day is a point in time when it is absolutely appropriate to remind yourself. I mean, it's like a great reminder. Like, oh, if I haven't been talking about this a lot, this is my reset and my chance to talk about it. Okay. I'm almost there. I'm going to keep it under an hour.
Action Six: Donate Money and Support Black-Owned Businesses
The number six is to donate money to black centered causes and to shop at black owned businesses. And I know you've seen both of these things shared over and over again over the last few days, have you done it?
Have you donated to a specific cause to support anti-racism? I made a hundred dollar donation to Black Lives Matter, on Saturday night after I had seen several calls for donations and I thought, yeah, that's an easy way to, to, to share support. That's an easy way to be involved. That's a tangible action item. And yet until that moment, I mean, I was thinking it and the thinking, it almost made me feel like I had donated, but I hadn't donated yet. And I finally was like, what am I doing? I am nodding my head instead of clicking on my phone and actually sending money. And I did that and it, and it felt like, okay, that is a tangible action.
So don't think about it. And think that you've done it because you thought about it, actually do it.
Shopping at Black-owned businesses and Black-owned restaurants in your community, and also around the country. It's so nice that we have shipping and, you know, you can get things from anywhere. What a simple and easy and incredible way to support actively support this movement and actively be anti-racist by intentionally seeking out Black-owned businesses to support.
I am 100% sure that someone in your city has put together a list of Black-owned restaurants and businesses in the last three days. If they have not, if you happen to live in a tiny community where no one has done that work yet, take it upon yourself and do a little research. I mean, it takes maybe 10 minutes on Google to look up and start to put together a quick list and to share it on Instagram or to to share it on a blog if you happen to have a blog, or text to some friends. This is a really simple way to show up and to show up over time.
This is something that I want to commit a regular practice of eating out at locally, owned black restaurants. And I'm so lucky because here in Richmond, there is a huge, incredible black population. And they have some really incredible, amazing restaurants. And so it will not be hard for me. It may take a little more work for, for other people in the communities that you live in, but it is worth doing the work. Okay.
Action Seven: VOTE.
The last one here is to vote. You guys, this seems so simple, and it's another one of those things that is almost so simple that we then don't do it because thinking about it makes us feel like we've done it. I know. Okay.
The thing that isn't simple about voting is understanding what people stand for and what their platforms are about. And that, again, goes back to number one, which is to learn, learn, and understand so that you can use your voice to create the policy changes that will be necessary to dismantle the systemic racism that our country has been facing since its inception.
President Barack Obama said on a post this week that I loved that:
"Eventually aspirations have to be translated into specific laws and institutional practices and in a democracy that only happens when we elect government officials who are responsive to our demands."
If you aren't yet registered to vote in your area, put that on your list of tangible action items, do a little bit of work to learn and to support the causes that will create meaningful change.
In an Instagram post last weekend, I wrote: "I want to learn how I am unconsciously part of the problem until I am consciously part of the solution."
An Invitation To You
This is what I invite you to do today. Become consciously part of the solution, not doing everything, but doing something showing up in perfectly and knowing that you are going to get it wrong. And that's okay. It's better to say something than to say nothing.
I'm going to recap my seven quick steps, seven hour long steps for you today.
Number One: Learn.
Number Two: Recognize and Correct your Bias.
Number Three: Become Inclusive In Your Communities.
Number Four: Diversify The Messages You Hear.
Number Five: Actively Participate in Martin Luther King Day.
Number Six: Donate Money and Shop at Black Owned Businesses.
Number Seven: vote.
Conclusion
Thank you for sticking with me during this episode about becoming imperfectly anti-racist. I am walking this journey with you. I am committed to becoming intentionally and imperfectly anti-racist for the remainder of my life. I'm committing to showing up and doing it wrong and to saying the wrong thing and to being uncomfortable and being uncomfortable again, to having hard conversations, to confronting people with grace and love when they are out of line as well.
The last thing that I want to just mentioned right here is that I think that it is important to educate other people and to call people out as they're learning and making mistakes as well. And I think that it is important that for the most part that's done with love. Now, I can't say, I can't tell you how to act or to, especially, I, I won't tell a Black woman how to call someone out. One of you know, someone in her community. That's not my place.
As for me, I want to hold space. For those of us, myself included, who are learning hold space for the mistakes hold space for the taking time to figure out what we think taking time to understand. I know that there are a lot of people who really, for the very first time ever in their whole lives are beginning to see that they haven't always understood and that they haven't always been on the right side of this issue.
And that's, it's, it's complicated. And it's not something that we snap our fingers and figure out it is years and years and a lifetime worth of learning and knowing better so that we can do better.
On Monday my kids and I went to Target and bought some poster board and went to my office and painted signs and then drove downtown right before dinner and marched with thousands of people in the streets of Richmond chanting: "No justice, no peace." Chanting, "Say his name, George Floyd. Say her name. Breonna Taylor." Chanting: "Hands up. Don't shoot." Plum's favorite was, "Hey, Hey, Ho Ho. These racist times have got to go." She thought it sounded like a cheerleader song.
Not everyone can get out and march, not everyone even wants to. And that's okay. However, understand that right now, history is being made and you can choose what side of it you will be on. I know that I've thought before in my life. I wonder how I would have reacted to the civil rights movement and Martin Luther King. I wonder what side of that history I would have been on and friends right now is your chance to make that decision to become imperfectly anti-racist now and forever.
Thank you so much for being here today for allowing me to use my imperfect voice, to challenge racism, and to invite you to be part of becoming imperfectly anti-racist right now, as part of this movement and also into the future. The most important thing you can do is something. The most important thing you can do is just choose something.
If you have enjoyed this episode and know someone who might benefit from listening to it, I invite you to share it with them. I also would love to invite you to join my book club about White Fragility on June 25th. Go to the show notes, to sign up and register, and I will chat with you next week. Have a wonderful one. Take care of yourself. Be safe. Bye.