Family traditions are an important part of feeling connected, grounded, and loved. Research shows that family traditions build relationships between generations, contribute to one's identity, and routine. Holiday traditions become something we look forward to and rely on. They build excitement and rhythm into our lives, and for me as a mother, create a simple pattern I can follow each year so I can focus on the most important thing, my family itself.
I grew up in a family with lots of simple traditions, many of which Dave and I have carried into our own family life. We also made some decisions early in our marriage about how we wanted to celebrate certain holidays, and formed our own traditions. Every once in a while, we hear about a new tradition, or have our own ideas for something else that would be a really fun addition to our list, and we incorporate it the best we know how.
We don't want to feel controlled, or limited by our traditions, rather feel the freedom and excitement of not having to choose anew every year, and knowing we can look forward to these simple family traditions with anticipation. Today I am sharing all of the family traditions I can think of: from weekly traditions to how we celebrate both minor and major holidays.
If you see one that inspires you, feel free to adopt it as your own. I hope you will find some family traditions and holiday traditions that are as beloved to your family as these are to ours.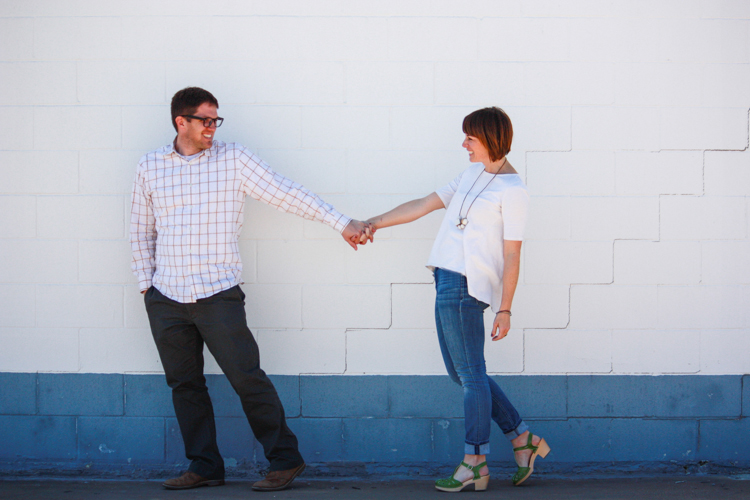 Weekly Family Traditions
Monday Family Night
We have set aside Monday nights as Family Nights for as long as I can remember. The original suggestion was offered by our church to ensure families were spending intentional time together, learning, playing games, and worshiping. As a kid, both Dave and I spent these "Family Home Evenings" with our families, sometimes singing and praying, sometimes going on a hike, and sometimes grabbing milkshakes and talking about the week ahead.
Whatever activities we choose, setting aside one night to stay home with the family as an intentional family night has been a fantastic way for us to stay on the same page, learn more about each other, and enjoy some quality time together.
Friday Pizza + Movie Night
I can't remember exactly when this started, but it is one of our most beloved family traditions. Our young kids have fierce loyalty to pizza + movie night, and would forego almost any other activity to enjoy it with us.
The actual details of this tradition change week to week. Sometimes we make homemade pizzas on the grill and rent a redbox, sometimes I pickup carry-out and we watch Netflix, from time to time we go to a dinner movie theatre and eat pizza while we watch a new movie on the big screen. The only essential elements are family, pizza, and a movie.
I love the way Friday pizza night fits into our minimal meal plan (I always know what is for dinner on Friday) and how excited our kids get to spend this night home with us. I imagine as they grow older, we will start expanding the tradition by inviting friends to join, adding a backyard/projector/fire pit component to make it even more fun.
Saturday Date Night
Somewhere along the way, Dave an I recognized that with the craziness of family life, we may not ever have time alone together unless we created it for ourselves. Getting a babysitter has always been a pain point for me as a mother-not because I don't want to, but because they can be hard to find and book! Even so, we made dates happen regularly.
Then, about 5 years ago, I asked one of our regular babysitters if she would be willing to work every Saturday night from 6-10pm so we could just plan on going out the same time every week. She loved the idea of having a steady babysitting income (and since she was babysitting every weekend anyway, it was even easier for her to have the same family to plan on.)
Thus, a truly regular Date Night was born, and we haven't looked back. We have since moved, and one of my highest priorities when we arrived in Virginia was to find my date night sitter, which I did without too much trouble. She is the daughter of a new friend from church. If there are ever minor timing adjustments, we work them out. Otherwise, Dave and I know we have a date every week, and we can make plans.
Seriously one of the best things we have done for our marriage and our sanity. 
Minor Holiday Traditions
Three Kings' Day
In a lot of the world, Three Kings' Day is a big celebration, but in America it has been all but forgotten in the bustle of the New Year. This day, celebrated on January 6th, is the official end to the Christmas Season (the 12th day of Christmas). We learned about it one year while visiting Mt. Vernon at Christmastime, and both Dave and I loved the idea of adopting it for our own family.
I leave our Christmas Tree up until this day, and the kids leave their shoes beneath the tree for a final gift from the Kings. We talk about Christmas one last time (for the season) talking specifically about the gifts offered by the Three Wiseman. The Kings' leave a small gift for each of the kids (like a movie pass, action figure, or craft kit) and then we share a Kings' Cake. The kid who finds the almond in his/her piece of cake gets to be "King for a Day" and choose the meals we eat for the following day.
More than anything, celebrating Three Kings' Day has given me permission to not rush in taking down all signs of the Christmas Holiday before the New Year. I love the continuity of time, feeling at home in the coziness of the Holiday's while at the same time feeling the excitement and anticipation of the year ahead.
Martin Luther King Day 
This always felt like a great day-off of school, and fun 4-day weekend. Then we lived in the DC area and for fun, I took Dave on a Martin Luther King Day date to the steps of the Lincoln Monument, where Dr. King delivered his famous "I have a dream" speech. We pulled out a phone and watched clips from the speech on YouTube, and I was so inspired.
After that, we began using Martin Luther King day as a chance to remember the values that defined Dr. King and the civil rights movement. We share videos, books, and articles with our kids and discuss this history of slavery, prejudice, diversity, acceptance, and love. In addition, we eat a Southern-style dinner inspired by reports of Martin Luther King Jr's favorite foods: fried chicken and pecan pie.
Pi Day 3.14
Silly as it is, Pi day has become a fun one to celebrate each year! We keep it simple and choose a favorite pie from a local bakery. On ambitious years, we invite friends and neighbors to join us and bring their favorite pie's too.
St. Patrick's Day
This is one of those holidays that has gotten so wrapped up in commercialism it is hard to know how to really celebrate! Our favorite tradition, aside from wearing green (of course) is to make fancy pancakes. In fact, I often call this holiday "St. Pancakes Day". We have done shamrock shaped green ones, rainbow colored, and even just small golden flapjacks with rainbow fruit.
A couple years ago we got this fun leprechaun game, which gave us an activity for the holiday. And now that I've warmed up to the idea of corned beef and cabbage, that is on the menu for dinner.
Fourth of July
Independence day! Such a fun holiday of red, white, and blue. Our traditions are pretty classic.
We have a sweet breakfast with blueberries, strawberries, and whipped cream for a red, white, and blue. We find a parade to watch, wherever we may be celebrating–which is often away from home because we travel for summer vacation. Then we finish the day off with a BBQ. If we are near my parent's house, we join their pool party.
I would love to dig in with some more specific Independence Day traditions, and if you have any ideas of favorites be sure to share them in the comments!
Halloween
I love Halloween. One of my favorite traditions has been to make handmade costumes, sometimes with a fun, family theme. Our recent favorite was the Wizard of Oz! Of course, once in a while circumstances make it tricky to handmade the costumes, so I am flexible and give myself a break if I need it.
The other favorite tradition we have is to make homemade apple cider donuts. For a few years we made them out on the driveway to hand out to trick-or-treater's and now that we will be settled into a house and neighborhood again this year, I am excited to pick that one back up!
Growing up, there was always a "donut house" on my trick-or-treating route, and I love being that house now as an adult. In Texas our cul-de-sac neighbors jumped on board and started making cotton candy next to our donut table, so we basically had a carnival on the street. It was amazing.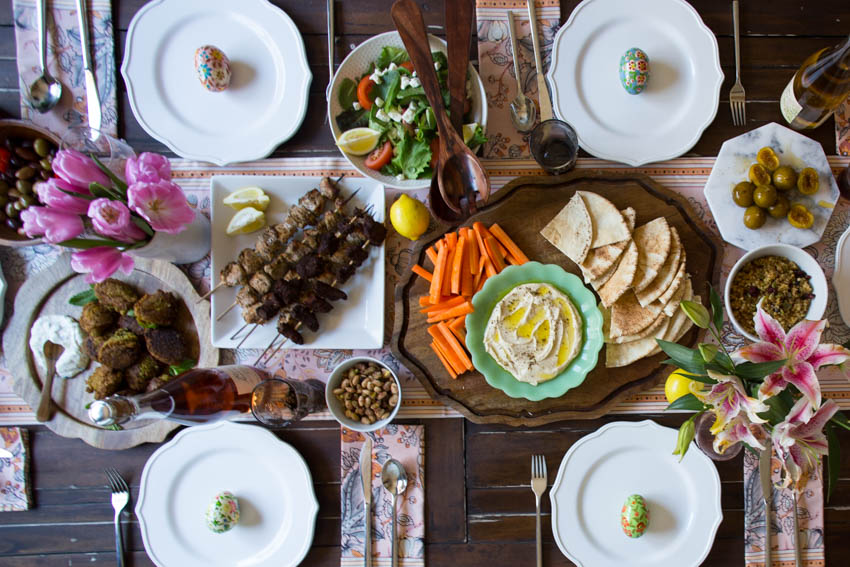 Major Holiday Traditions
Birthdays
This is truly the only holiday that is celebrated solely for the birthday boy or girl, so we like to make it a special as possible!
First, we celebrate with a big, festive breakfast. Even if school is early, I like to leave everything decorated the night before with a set table, banner stretched across the kitchen, and balloons on the floor. We also pile gifts on the table for morning opening. I have learned that if you BEGIN your day feeling like it is your birthday, the rest of the day follows.
We let the birthday girl or boy choose whether or not to go to school–they usually say no–and instead, we take them out on an adventure. Maybe out to lunch and a movie. Maybe bowling and to the park. (On my own birthday, I take myself out to lunch and on an adventure, as well!)
Every other year, the kids get to choose a birthday party to invite friends to, and the off years we take them on a short overnight trip (usually camping).
Unlike at Christmas, we do like to get a bigger birthday gift for the kids. Normally we keep it to one big gift and one or two useful smaller gifts. Last year we did all gifts of experience, and it was awesome. Whether material or non-material gifts, we keep them as intentional as possible and make sure they are things we believe will add a lot of value and fun to our life.
The birthday kid chooses dinner, and we always take birthday photos before bed.
New Year's Day
Sometime around the time we had our first baby, New Year's Eve lost our interest. It was hard to go out, hard to find a sitter, and we were so tired! Ha! So, back then we started the tradition of hosting a New Year's Day brunch for our friends. Having somewhere to go on New Year's Day was really fun for everyone, and we enjoyed feeling off the hook for not going big the night before.
The get-together is an open-house style brunch, starting around 9:30-10 am, so people have time to recover from the evening. Then we choose a theme for the food (pretzels one year, s'mores another). We set up a photo booth for New Year's Resolutions, ask friends to bring a bottle of sparkling juice to share, and enjoy seeing everyone in the New Year!
Valentine's Day
Growing up, Valentine's Day was a family holiday. I looked forward to having a big breakfast for dinner, with a special book on my place at the table chosen by my book-loving mother especially for me. We have continued that simple tradition in our family and it is beloved.
I make Danish aebleskivers with my grandmother's recipe, decorate the table in pinks, reds, and chocolate, and set each place with one or two new, favorite books. It is so fun for me to be on the lookout the month before, choosing books that my kids will like, and that will challenge their reading levels and make reading even more fun for them.
Simce Dave and I get a great date every week, neither of us feels like we miss out on the romantic side of the holiday.
Easter
Religious holidays always feel a little tricky for me, because I want to honor and celebrate the spiritual, meaningful pieces of the holiday and also bring in some new, more modern traditions. We are Christian and recognize the glorious celebration of Christ's resurrection on Easter Sunday. We honor that by doing an Easter devotional with the kids, teaching why this event is important, and share our testimonies of the Savior.
We also love the celebration of Spring, and give the kids Easter Baskets that contain: a swimsuit, flip-flops, and sunglasses for the upcoming year. It is nice to already know what we are putting in the baskets and not feel pulled by the millions of available options. We also add couple Easter treats and chocolate egg.
I look forward to sewing Easter outfits for the kids each year. It is such a fun way for me to marry the celebration with my love of sewing.
Finally, several years ago we began making a Mediterranean Style Easter Feast for dinner. As a kid, we had sometime eaten lamb for Easter, and my favorite style of lamb is the super flavorful gyro meat. Now, we serve lamb and chicken kabobs, hummus and pita, a greek salad, and other middle-eastern dishes. It is a fresh, beautiful way to celebrate with foods from the region where Christ lived. This has quickly become a favorite holiday tradition.
Thanksgiving
Our favorite tradition at Thanksgiving is not having a tradition! We usually eschew the typical Thanksgiving Feast, mostly because we have spent so many Thanksgivings in unusual circumstances. Having the flexibility of "an adventure Thanksgiving" has made doing something different really fun, and we avoid the guilt of not having a table filled with family every year.
Some of our favorite Thanksgivings have been: eating at a Honduran restaurant in DC when everything else was closed, taking our Thanksgiving on a picnic to the top of Enchanted Rock and eating out in the sunshine, ordering take-out from Whole Foods and staying in our pajamas (while I was 9 months pregnant), road-tripping to the beach and heating up frozen Thanksgiving foods from Trader Joes in the condo in between trips out to the ocean.
Of course, on years we happen to be home, with family, we love a big, traditional Thanksgiving feast. And other years, we make it up as we go!
Christmas
I wrote all about our minimal family Christmas traditions in this post. In short, we buy one big family-themed gift from Santa (like our Madsen Bicycle, or new sleeping bags), one small play gift from mom + dad, and fill stockings with useful, consumable items.
We focus on experiences over material gifts, and try to maintain the celebration of Christ through songs, devotionals, visiting local Christian events, and talking about the reason for the season.
We also send Holiday Cards every year! The one's we receive I put up during the month, and then I save them on a DIY Card Ring to flip through in coming years. My kids love pulling our the old card rings and seeing how their friends and cousins have grown!
Whew!
There are so many fun holidays and reasons to celebrate all year-round! Choosing some simple family traditions to adopt in your own family will encourage excitement, fun, and actually make your life easier as you will have a blueprint of what to do for to make each holiday special for your own family.
I hope you enjoy this list, and I would love to hear more of your own family traditions in the comments!
SaveSave
SaveSave
SaveSave