Five Plant Projects to Inspire you for Spring
I've got the plant bug bigtime over here. In all of my excitement, I've been thinking a lot about past plant-related posts and projects that I've shared on the blog and wanted to dig them up for your inspiration.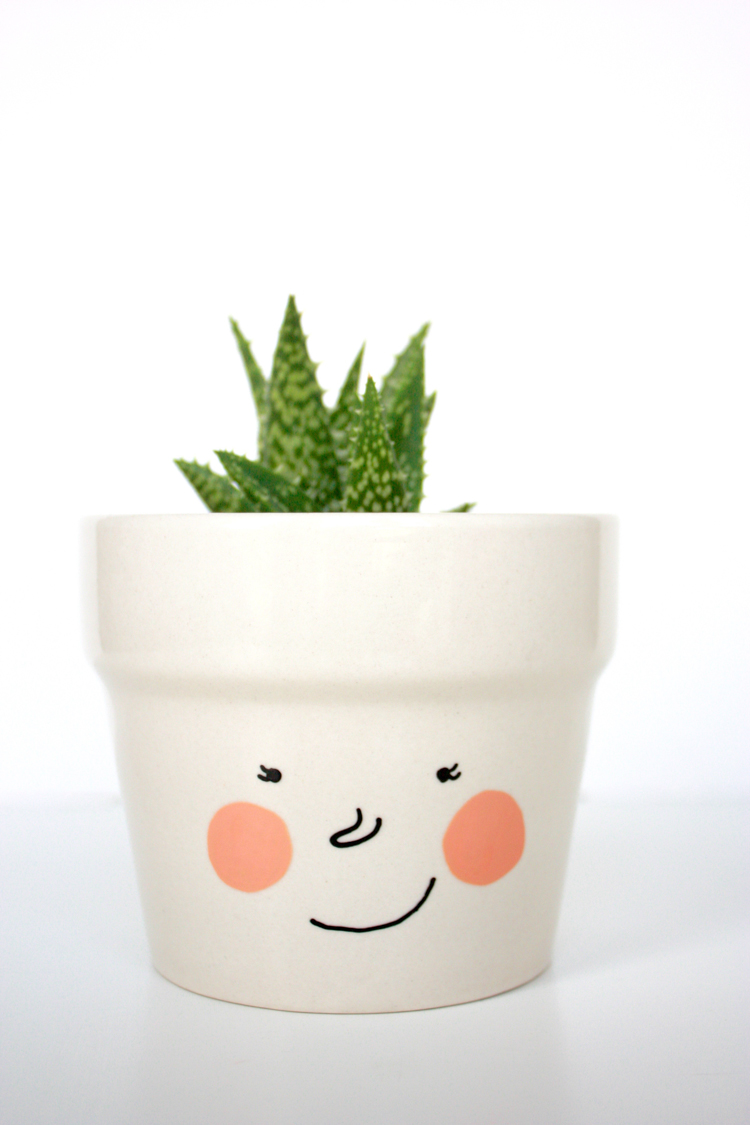 1. This DIY Face Plant Pot is one of my favorite simple gifts to give, even a couple years after I first made one. The little smirk brings a lightness and sense of humor to the room, and the project itself couldn't be much easier to create.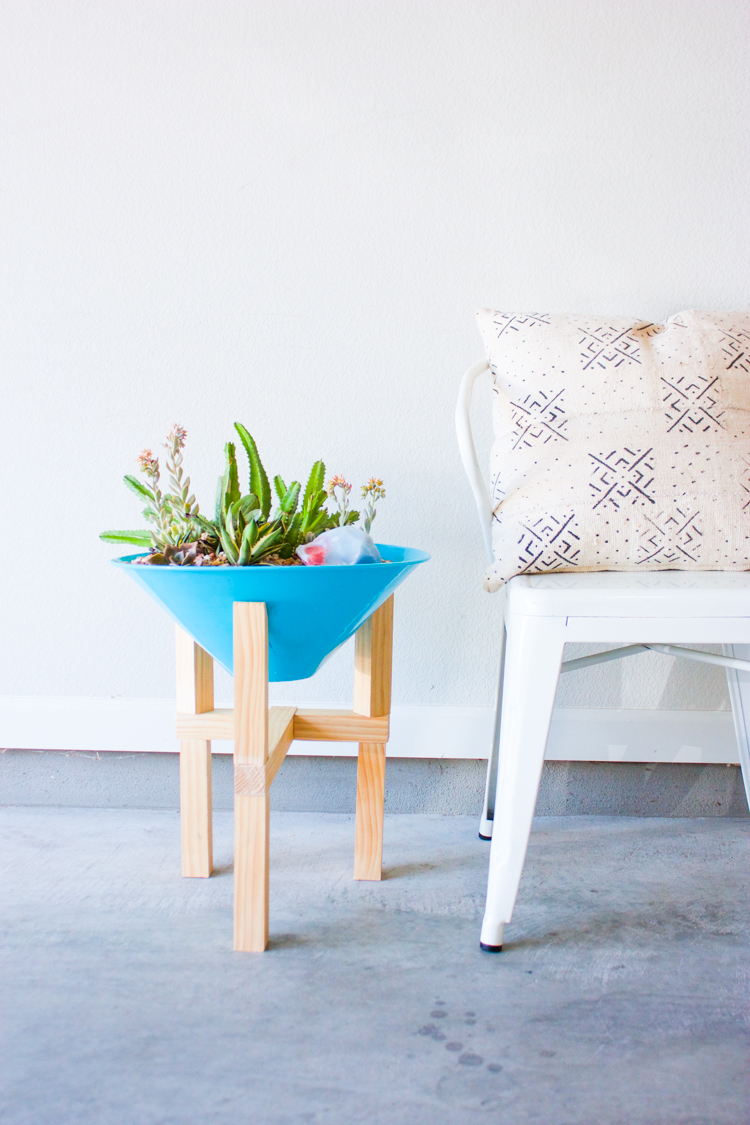 2. This DIY Modern Wooden Planter began as a garage sale find, and with just a little bit of basic woodworking turned into one of my favorite planters. The clean lines and interesting shape make it fun to look at and I can see lots of different bowls looking awesome in there.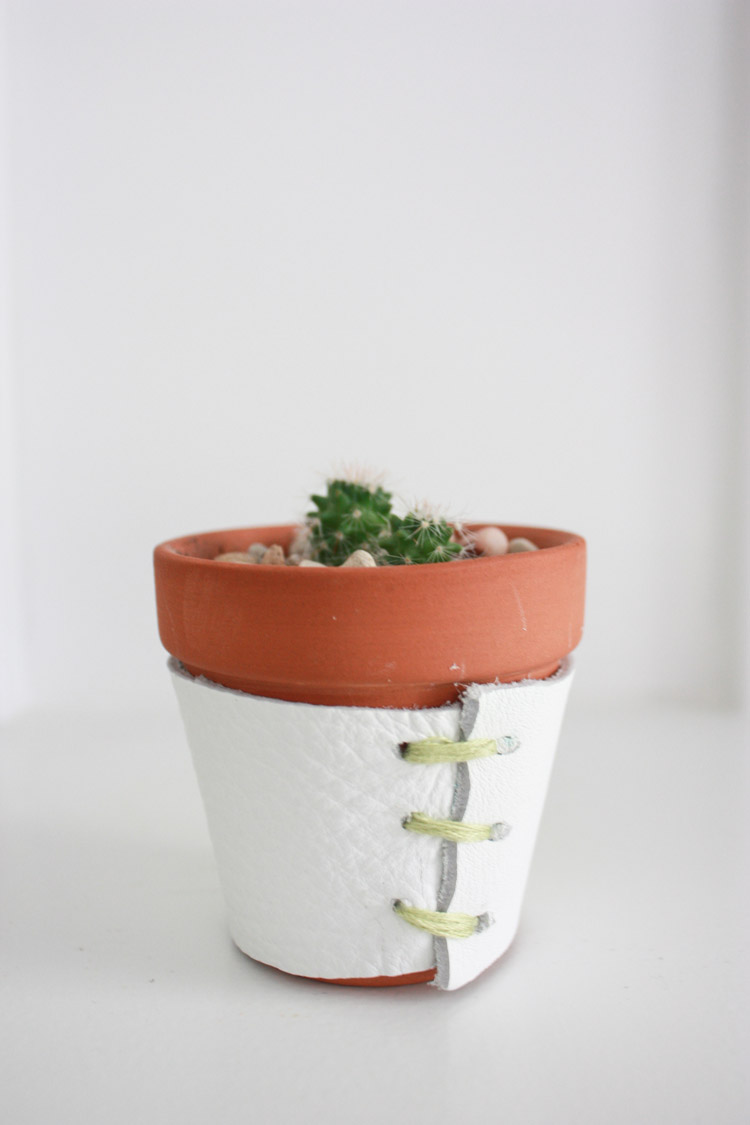 3. Add leather to anything and I'll be a fan. It only takes a scrap of leather to make a simple DIY for a leather wrapped planter pot. This one would be another cool gift, or fun to add some coziness to a room.
4. When the heat of the summer keeps us inside, I'm happy to still feel like I'm surrounded by live greenery. This post is like a Houseplants 101 all about How to Keep Houseplants Alive and Happy. So, if you need some tips, check it out.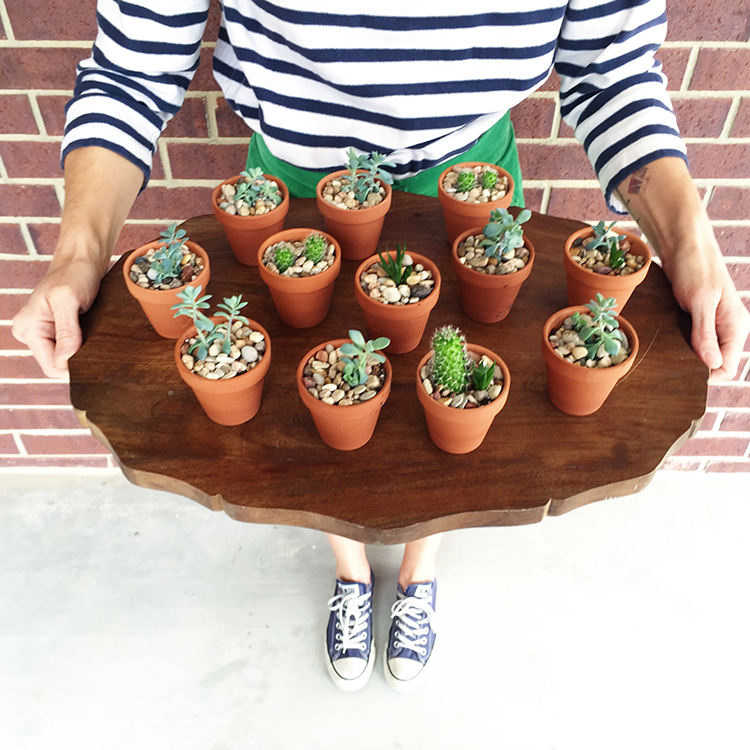 5. My true love with plants all really began about 3 years ago when I bought 5 succulents on a whim from Trader Joe's. I did a little bit of  propagating succulents and still have all of the mama plants as well as several of the thriving babies!
Tips For Indoor & Outdoor Plants
In the last month I've learned of three new products that I have begun using and love! For fertilizing my outdoor plants I'm using this shake and feed. It has been a total set-it-and-forget-it method to get the plants fed and keep them growing well. In talking with other friends, I've been surprised how many people don't fertilize their plants! It works.
The other two products have been for my indoor plants. This fertilizer was recommended for growing larger, stronger fiddle leaf fig trees, and since I have three I couldn't pass it up! I've already seen a bunch of new growth and larger leaves in just the last month. It says it's good for outdoor plants as well, so I might mix it in out there on occasion. The last product I just got today after seeing a nursery store employee using it to shine the leaves of the fiddle leaf fig and monstera plants. It is this easy spray leaf shine which keeps leaves looking amazing and actually repels dust for less cleaning. After one use I'm totally on board and will be keeping up with it monthly as it recommends.
There you go! Some fun plant-related posts, projects, and products to help you head into spring. I hope you enjoy!