Let me be honest, I choose my favorite sports teams by the colors of their uniforms rather than their skill, history, or any legitimate factors. While I don't think of myself as a huge sports fan in general, I am a HUGE fan of parties, social events, and really any type of entertaining. It turns out that game day is something that brings people together on a regular basis, so of that, I'm definitely a fan (and I even get really into the game when surrounded by friends)! While Dave manages the sports-related conversations, I run the behind-the-scenes to make sure friends are taken care of, feeling comfortable, and always fed a great meal while they're at our home. I've learned a few tricks that help keep the stress low, and spirits high as we prepare for game day.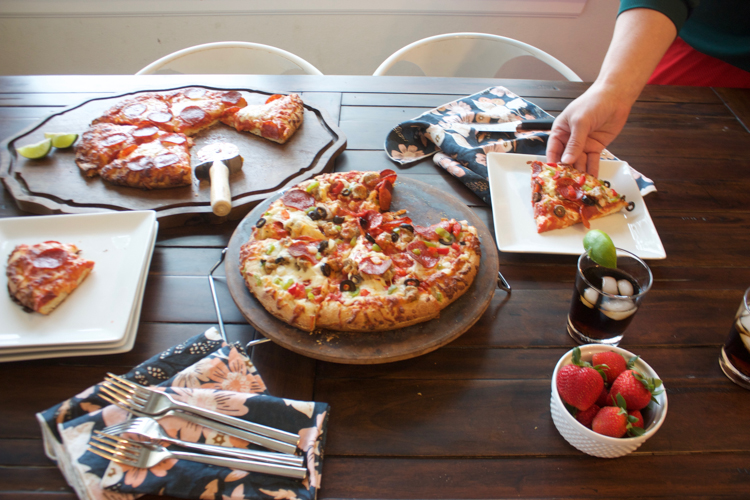 Overestimate food + beverages
I tend to be somewhat of a minimalist, and sometimes cut things too close in order to not be excessive. It has taken me a while to learn how valuable it is to have plenty of everything on hand when entertaining so everyone feels comfortable eating and drinking until they're satisfied. When we finish a party with some leftovers, we know we've done a good job planning.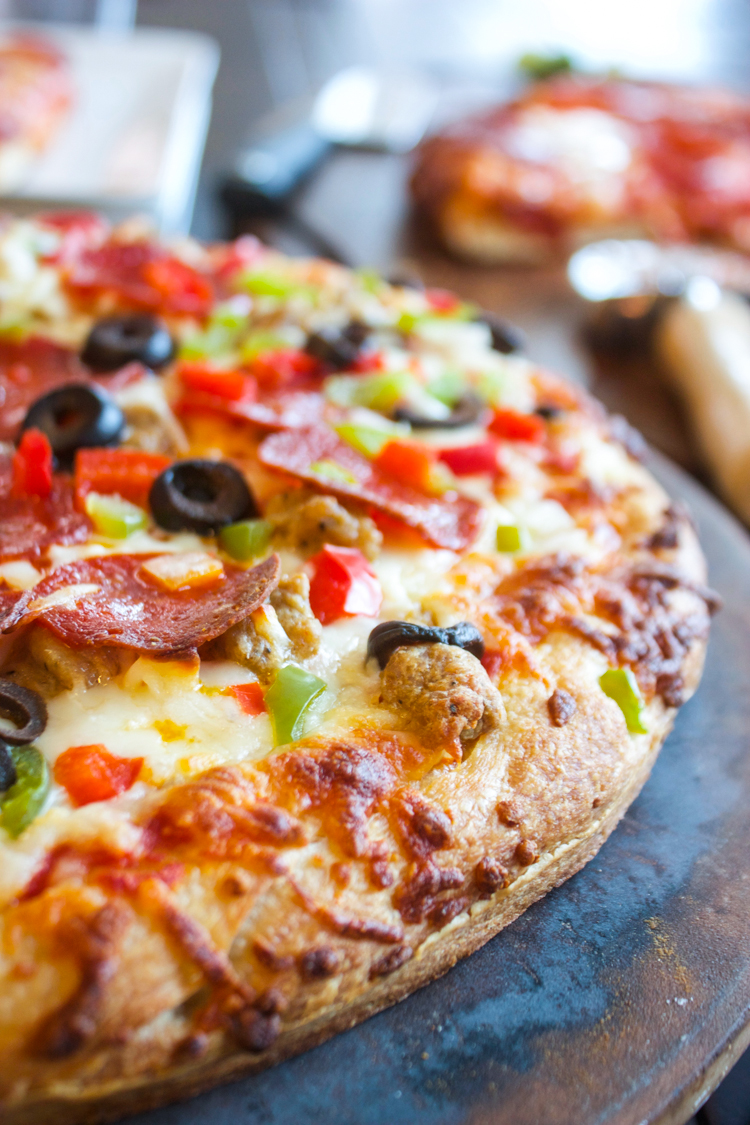 Pick simple and delicious finger foods
People seem to be up and down during the games, especially if there are kiddos around. Make everyone's life easier by serving simple and easy-to-eat foods. One of our favorite choices is to pop a couple DIGIORNO® rising crust pizzas in the oven just as people are arriving. They are intentionally crafted and bake up fresh in the oven in about 20 minutes. The whole house ends up smelling amazing, and you get a chance to sit back and get the most out of the game day experience. That way you always win, no matter what happens in the game! Other favorite food ideas include: fresh fruit and veggies, chips with dip, and snack mixes.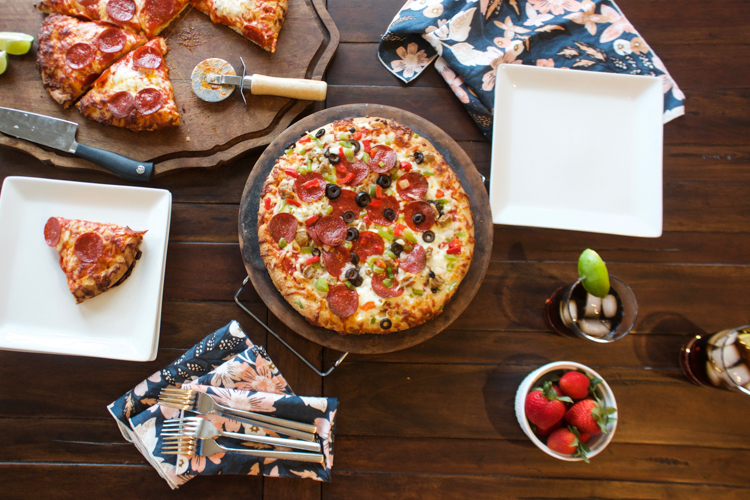 Have bottled water in addition to specialty drinks
No matter what cool mocktails or sodas I have prepared for a party, people always need water. The easiest way to manage is to have a whole bunch of bottles of water ready to go in an easily accessible place so the guests can help themselves without asking where the cups are!
With the big games coming up, it's time to invite some friends over to celebrate with you. Whenever I hesitate to throw a little party, I remind myself that people don't care about all the perfect details. People want to be thought about and invited over! Try not to worry so much about your house not feeling organized, or your living room couch not fitting a big group, and invite away. You'll have an awesome time with your friends, and with these simple tips it will also be a delicious, stress free experience!
I was selected for this opportunity as a member of Clever Girls and the content and opinions expressed here are all my own.