When we moved to Austin  three years ago, I could never have imagined how hard and fast I would fall for this city. Not only is the weather beautiful most of the year enabling an active outdoor culture, but it has much to offer in amazing food, cool activities, great local shopping, and an overall super hip vibe.
I have been trying to convince my old friends to come join me for a girls trip in Austin and thought that if I put together the itinerary I might woo them down. I'm excited to share my Austin, Texas weekend girls trip, including some of the best spots in the city for hanging with your besties.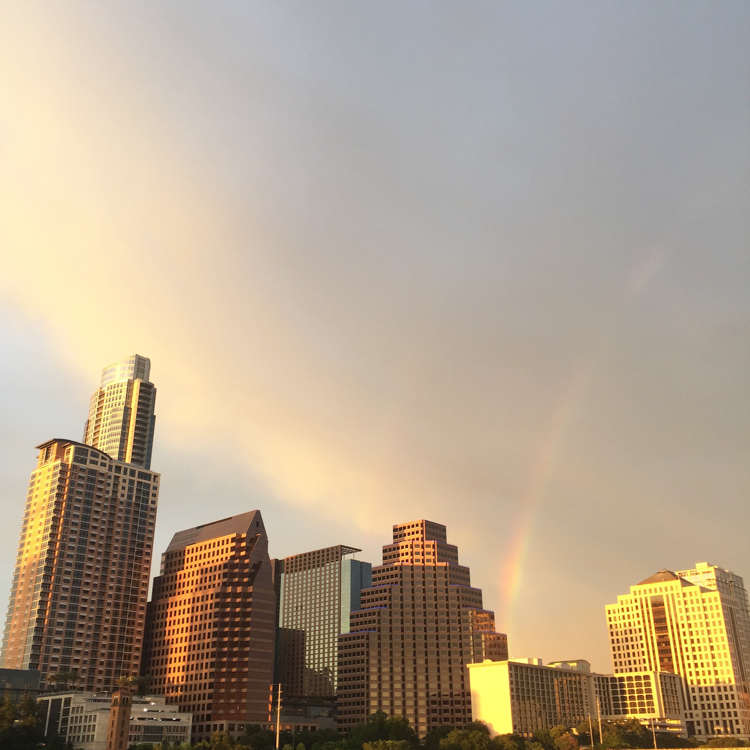 First off, you'll want to stay downtown near all the fun.
Hotel Saint Cecilia is the queen bee of cool hotels in Austin, located in the heart of South Congress. The iconic hotel is complete with private grounds and the Instagram-famous SOUL pool. The rooms are a bit pricey, so this is a great one for a splurge.
Kimber Modern offers clean lines, thoughtfully designed modern decor, and great location along South Congress. It is one of Austin's premier boutique hotels, and would be a fun place to call home on your stay.
Hotel San Jose is a lush, bungalow-style hotel also along the bustling South Congress Avenue. In addition to the mid-century industrial Texan decor, the hotel offers a full calendar of events, so you're always sure to be in the happening spot.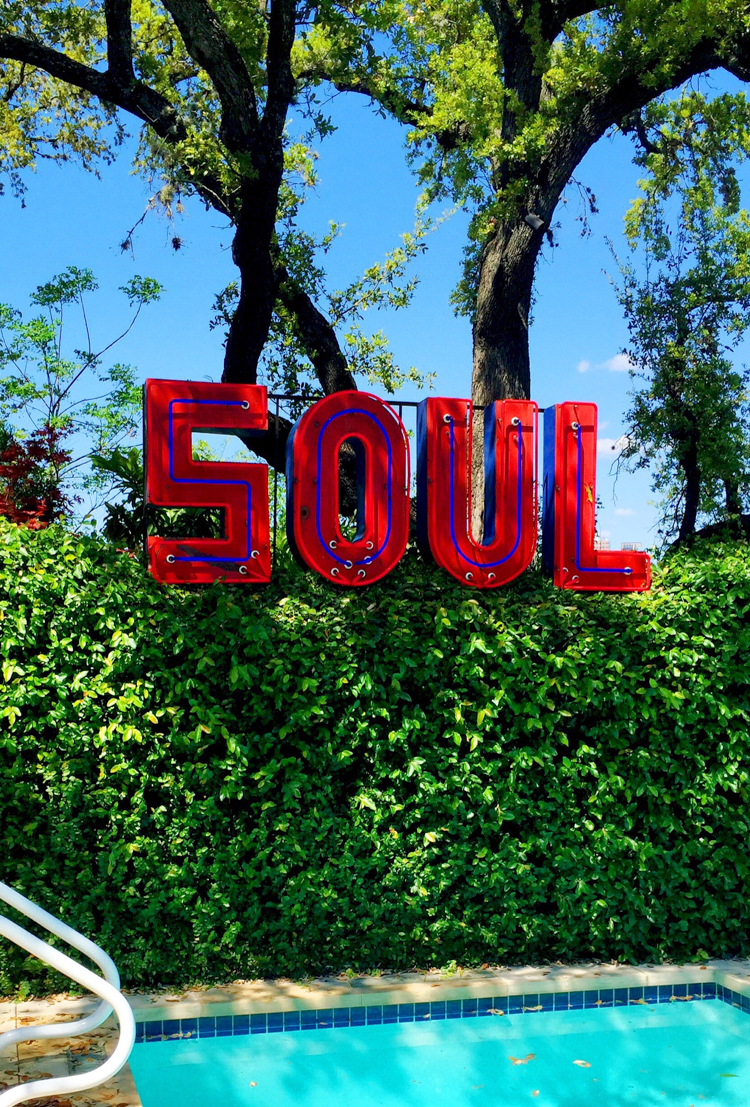 Day One
We'll start with my favorite brunch down at South Congress Café, because no girls trip is complete without brunch. This little place fills up quickly so go early to get a seat. I always order the migas, but have been tempted by the carrot cake French Toast as well. The cafe's location right along South Congress Avenue shopping district make it a perfect place to start the day.
While nearby, make sure to stop in at Uncommon Objects (which is like your great aunt's attic, with curiosities everywhere you look!) A couple stores down pop in at Limbo Jewelry to try on their beautiful, minimal pieces for everyday wear, then visit Tesoros beautiful international market. Before leaving South Congress also stop in at Parts and Labour , which carries mostly local mostly locally design pieces and is a fun place to grab and "I Heart TX" T-shirt. You will "Heart TX" before you know it!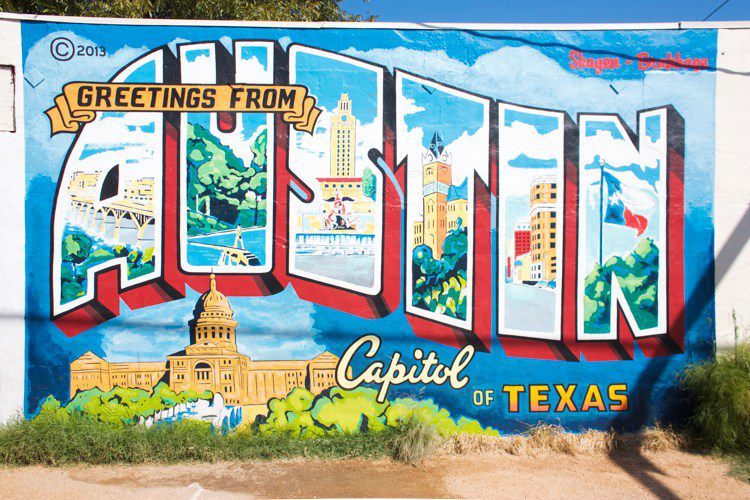 For lunch head a few blocks over to Elizabeth St. Café which has the best ramen and banh mi around, not to mention their amazing French pastries. (Tuck a couple into your bag for a late-night snack!) Then on South First street, visit the "Greetings from Austin" mural. Continue some fun shopping along South Lamar at the beautiful home goods boutiques Mockingbird Domestics and Nanni Inez.

The lazy summer afternoons in Austin are well-spent laying by the water at Barton Springs Pool. This natural swimming hole is an Austin staple, and the most refreshing way to beat the heat and catch some great people watching.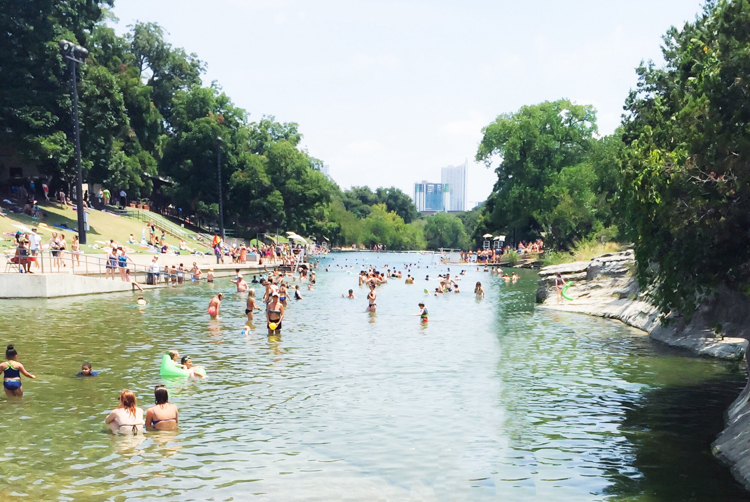 After freshening up back at the hotel, head out for dinner on the beautiful patio at Contigo. Enjoy the fresh air, fried green beans with sriracha sauce, and the best farmhouse burger in town. Finish the evening by catching some live music at the Stubbs outdoor stage and dancing the night away in the Live Music Capital of the World.
Day Two
Start today with a Stand-Up Paddleboard workout on Town Lake cruising down to see the beautiful skyline. All that exercise works up an appetite, and Hillside Pharmacy is a sweet place to recharge. After waking up and eating up, see the lake from a different perspective, grabbing bikes at one of the many local B-Cycle stops around town, and heading down to pedal along the Lady Bird Lake trail. It goes on for miles, with lots of fun people and duck-watching along the way.
For lunch, make your way over to one of the many Torchy's Tacos locations, where you can get wild tacos and the best queso in town. (For more authentic street-style  tacos, visit Las Trancas on East Ceasar Chavez.) Order a Topo Chico with your meal and people will think you're local.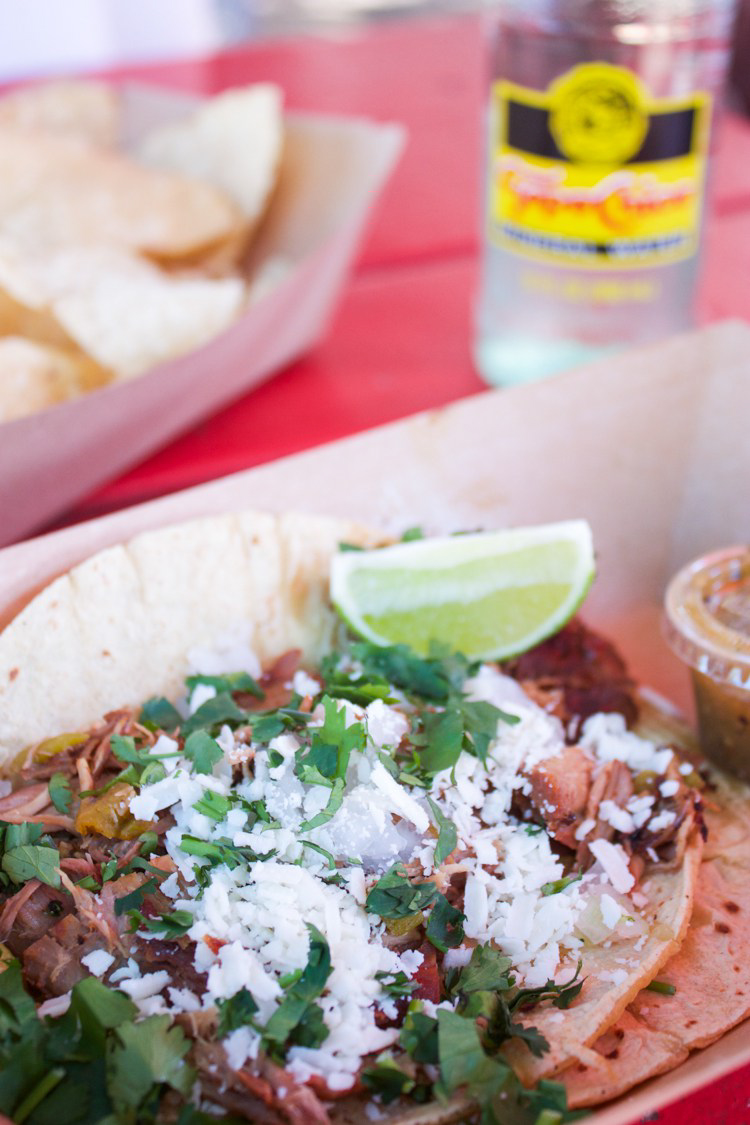 Spend an hour wandering through the Umlauf Sculpture Gardens. It's free all summer long and a great place to recharge a bit. The nearby wildflower center is perfect for plant-enthusiasts. If you want to take a piece of the Texas flora home, head over to East Austin Succulents and pick out a favorite cactus baby as a souvenir.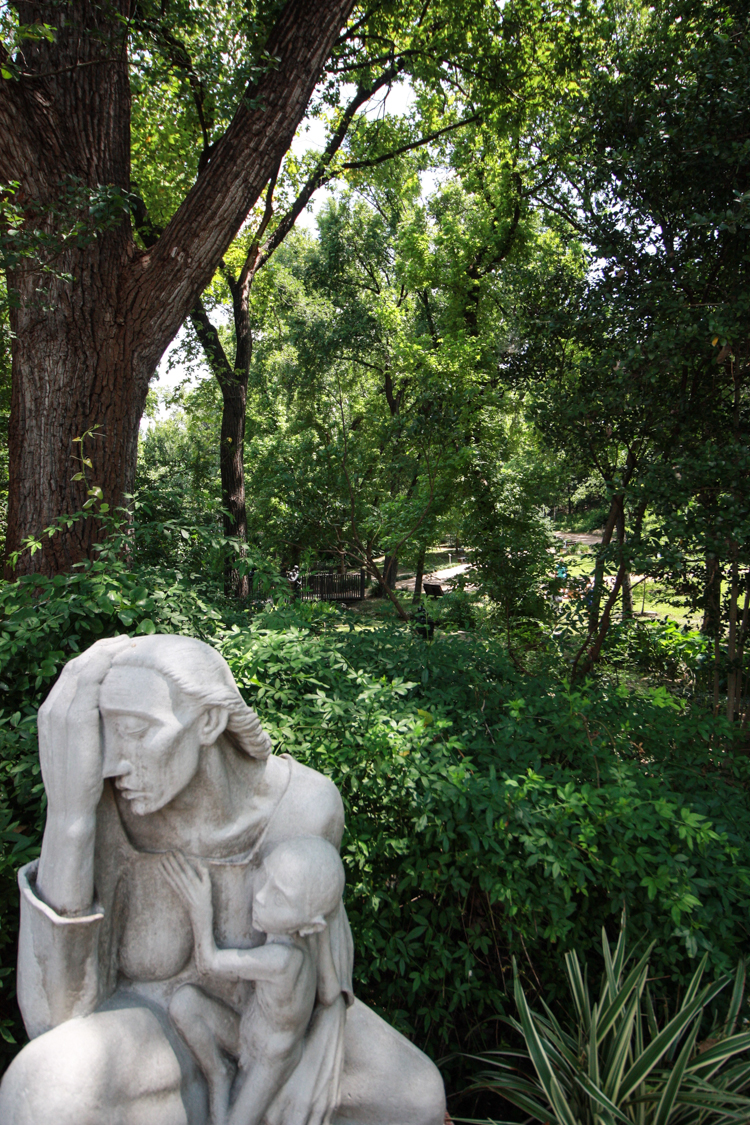 For dinner tonight, have some Texas BBQ. I'm not much of a barbeque gal (I know! Blasphemy!) but the very best I've had is from Stiles Switch, and I'll happily take my girlfriends there anytime. The mac and cheese is really great (and I am very much a mac and cheese gal.)
For your evening entertainment, head to The Hideout Theatre to catch an improv act. The shows go on twice nightly on the weekends, and you can go early and enjoy some old school tea and chess in the cafe while you wait for the show.
Day Three
Sleep in, you deserve it. When you're ready, head over to brunch at the darling Josephine House. I go for the Lemon Ricotta Pancakes, and we can share the fresh fruit and honey with burette. (Yum!) Stop in at some of the new shops popping up along east sixth street on the way to take a craft class at The Paper+Craft Pantry or just shop the sweet paper, party, and home goods selections.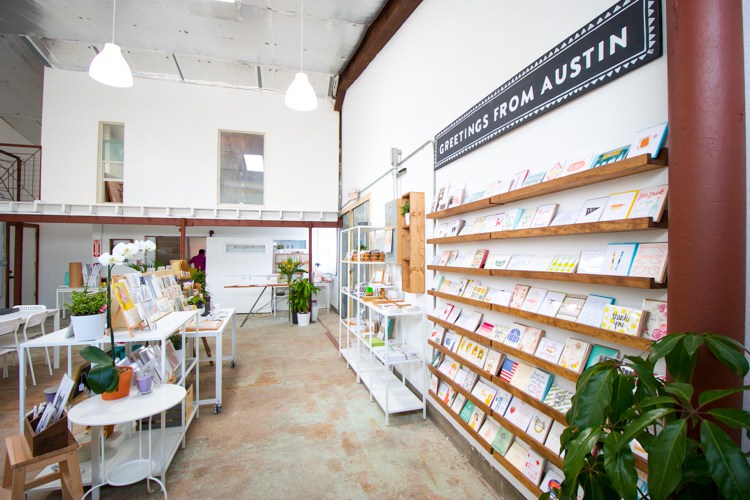 In the afternoon, soak up a little Austin culture with a historic walking tour through some of the city's oldest beautiful buildings. If you'd rather ride, the segway tour is one of the most fun and hilarious things I've done downtown. Stop in at Walton's Fancy and Staple for a great salad and sandwich lunch, and grab a golden egg. It's delightful.
For an afternoon treat, try the Banarchy food truck You'll get a frozen dipped banana rolled in all of your favorite toppings. I always go for chocolate with toffee and coconut. And, fair warning, you'll crave them when you've returned back home.
Keeping with the food trucks for dinner, order some made-to-order Italian at Patrizi's. The bruschetta appetizer  is a great way to enjoy the short wait for your delicious, fresh food, and if you're lucky there will be live music playing on the patio while you eat.
Finish off the night with drinks and music at Pete's Dueling Piano Bar, where the highest tip gets to choose the next song. Even if you sit back and listen to other's requests, you're sure to hear some old favorites, and the energy is contagious.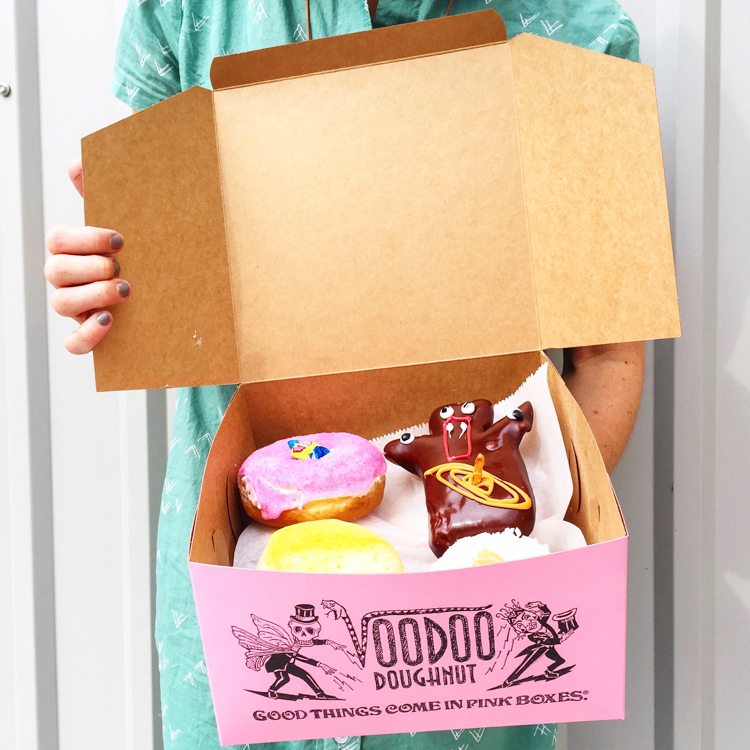 On the way back to the hotel, make one last stop at the newly opened VooDoo Doughnut, serving up fresh pastries 24 hours a day. Skip the fancy-topped styles and try the Mango Tango or Texas Peach Fritter, which are both fresh, fruity, and delicious. Go to bed and dream about your next trip to Austin!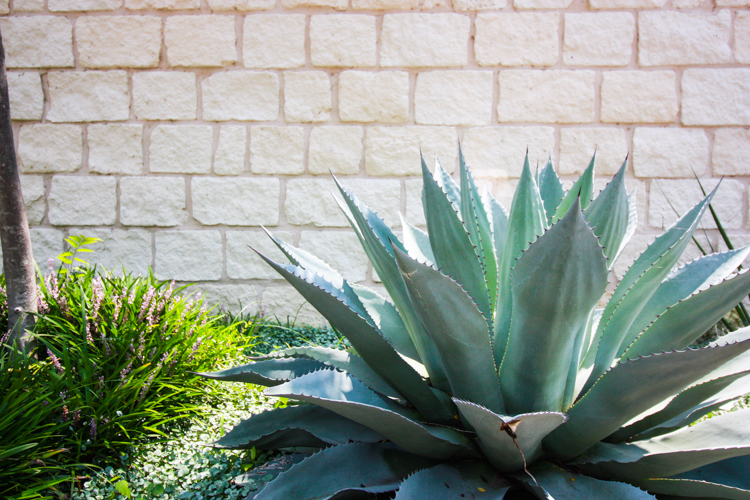 So, who's going to come join me for this amazing weekend girls trip in Austin? These recommendations are just the beginning of what I've discovered is a never-ending list of great activities, restaurants, and sights here in the city. You might have to make your girls trip a regular thing!
For some other Austin area recommendations, check out my Around Austin series!