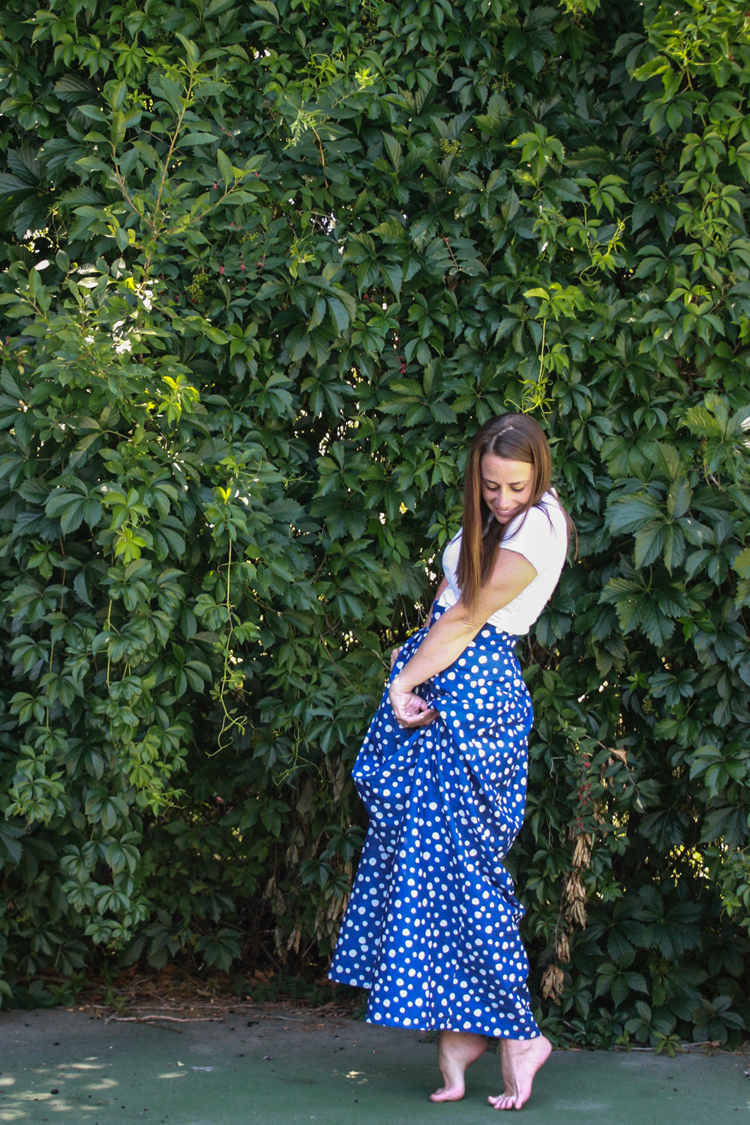 There is something positively magical about a full, drapey maxi skirt that calls for grabbing by the handful and tiptoeing through the garden. I made this  fun polka dot maxi skirt out of the softest lightweight voile designed by Caroline Hulse of Sew Caroline.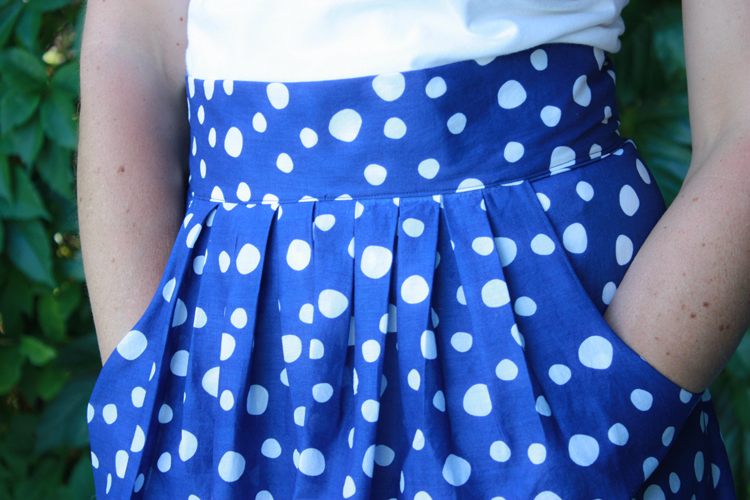 I first met Caroline last year at Sewing Summit, where we each taught an apparel sewing class (mine was leggings and her was a skirt). She is sweet, sincere, and positively…well, GLEEFUL! That also just happens be the name of the limited edition line of fabric she recently designed in partnership with Art Gallery. I was excited to get my hands on some, and jumped at the chance to join her Gleeful Blog Hop.
As with most current designer editions with fabric houses, the line is primarily printed onto quilting-weight cotton. Unfortunately, I don't use basic cotton all that much, as my style lends itself to more apparel-weight wovens like rayon or voile and stretch knits (we all know how I adore knits!) I was thrilled to find out that one of my favorites of Caroline's prints, After the Rain, was available in this lightweight, silky voile! She sent me a couple yards and after petting it lovingly for a few days, I packed it into my suitcase to take on vacation to Utah last month, where I designed and sewed this pleated, pocketed, high-waisted, ultra-long maxi skirt.
The lightness of this voile allow the small pleats in front and back to add some structure to the design without all of the yardage getting bulky at the waistband. And pockets, because really everything that anyone wears, ever, should have pockets. amiright? I made these extra deep. I'm sure they'll be filled with legos and cheerios this summer at the park. My first attempt at the waistband actually included these super clever elastic sections in the back–but I was experimenting and the skirt came out a couple inches too big around the waist. So, I just cut them out and added an invisible zipper along the side seam. Maybe I'll try again with that elastic concept…it was good in theory!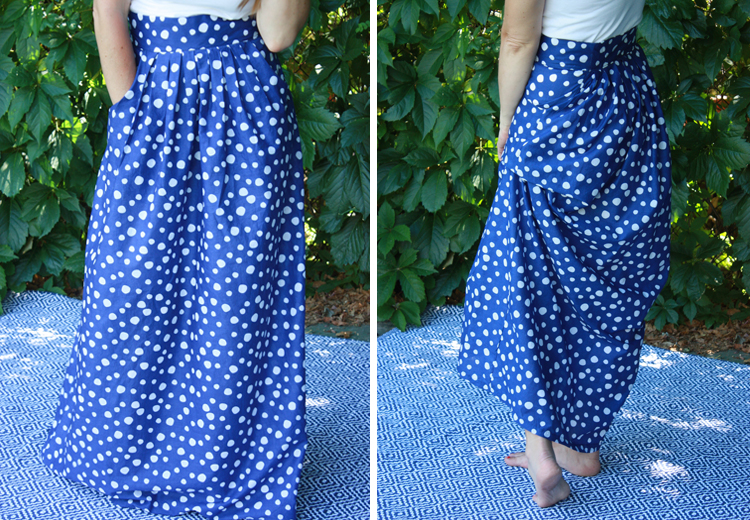 When my mom saw the finished skirt she asked if I was going to hem it…and it was already hemmed! I felt like creating a drapey, puddling skirt, and this hit the nail on the head. Here I'm wearing it barefoot, where It drags about an inch and a half on the ground. And with heels it's still perfectly long. The extra length adds a sort of drama to the gleefulness (if you will) of the print. Every time I wear it I feel sort of glamorous, but still informal and fun. It can go from park to date night with just a switch of the shoes and maybe throwing on some makeup.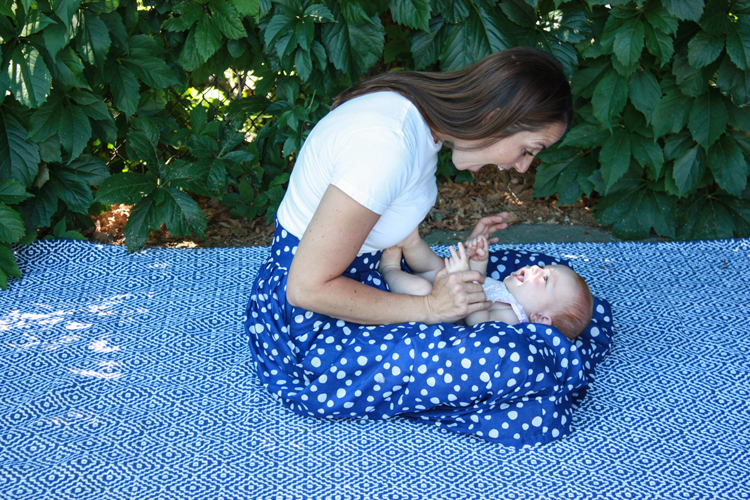 A skirt comfortable enough to wear in my everyday life is just the ticket. I love how this one turned out, and am so happy for Caroline and her fun new fabric line! Plum approves, too.