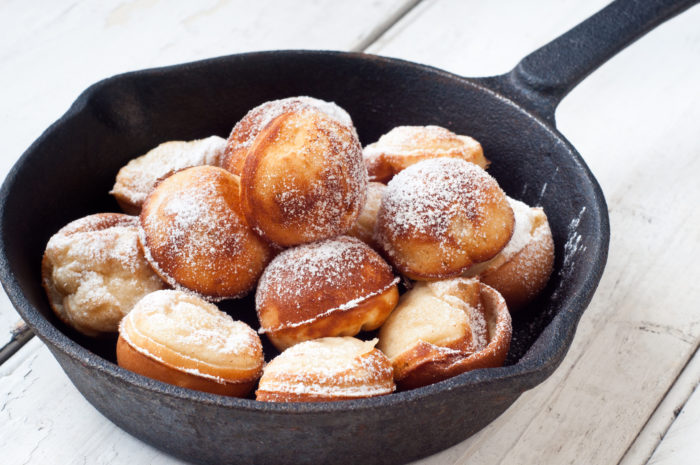 Danish Aebleskiver
Aebleskiver (ebleskiver or Æbleskiver) are delightful little Danish pancake balls. As a child, my mom would prepare them for breakfast on every holiday: Birthdays, Easter, and Christmas. We always looked forward to these special, fluffy treats. She inherited the tradition from her mother, and maybe her's before.
My grandmother, who we lovingly referred to as Mamo, gifted me an aebleskiver pan for my wedding, and I have continued the tradition of making them for breakfast on special occasions with my own kids.
The name Æbleskiver means "apple slices" in Danish, and sometimes my mom would fill the balls with spiced applesauce as she cooked them. More often, we enjoyed them with a smear of butter, a dusting of powdered sugar, and some sweet fruit jam or maple syrup.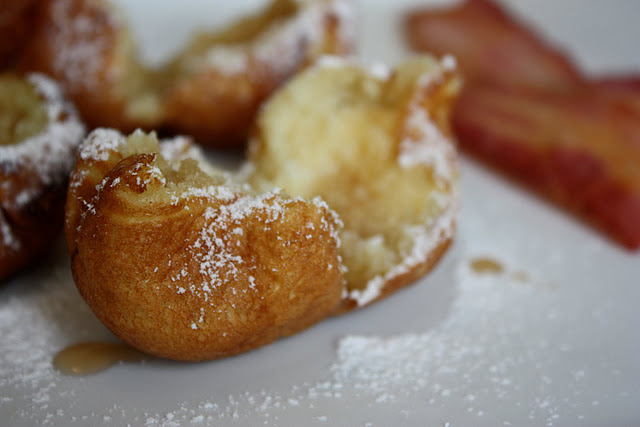 Tips for Making Aebleskiver
My grandmother's recipe for aebleskiver is delicious. Simple to prepare with pantry staple ingredients. The actual execution of the spherical shape is a little more tricky, so here are a few tips:
Heat the pan to medium, not hot. If the batter cooks too quickly, there won't be enough liquid batter to spill down into the cup with each turn, so you'll end up with open spheres. (Still delicious, though!)
Stay nearby, they brown quickly! Once you begin cooking, stay next to the pan because each batch will only take a couple minutes to cook completely.
Keep the finished aebleskiver warm in a dish in the oven before serving. Alternatively, you can serve hot and fresh right out of the pan!
Make a double batch and store the extras in the refrigerator for easy re-heating the next day. Aebleskiver are very best served hot and fresh, but they take some special preparation, so it's fun to have a few extra to make the fun last into the following day.
I hope you enjoy making these delicious Danish Aebleskiver!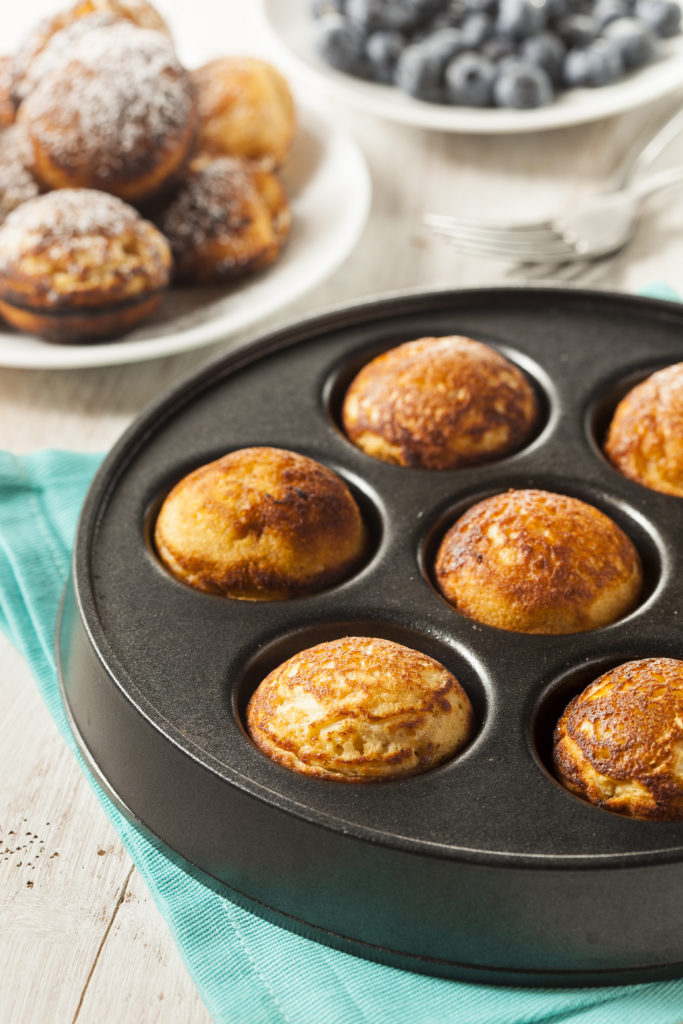 Grandma's Aebleskiver Recipe
Ingredients
3 eggs, separated
2 cups milk (or cream)
2 cups flour
1/3 cup sugar
1/2 teaspoon salt
1 teaspoon baking soda
1/2 cup butter, melted
cooking oil, liquid or spray
Takes ,
serves 2.
Instructions
Heat aebleskiver pan over medium heat.
Beat egg whites until stiff and fluffy. Combine all remaining ingredients in one bowl and mix with a whisk or spoon.
Just before cooking, lightly fold in stiff egg whites.
Lightly coat each cup in the pan with cooking oil. Fill each cup 2/3 full with batter. As edges brown, use a fork or bamboo skewer to turn the ball 1/4 turn.
The remaining batter will run down into the cup and brown. After 3 turns you will have. a full aebleskiver sphere!
Remove from the pan and serve warm sprinkled with powdered sugar, applesauce, or jam.