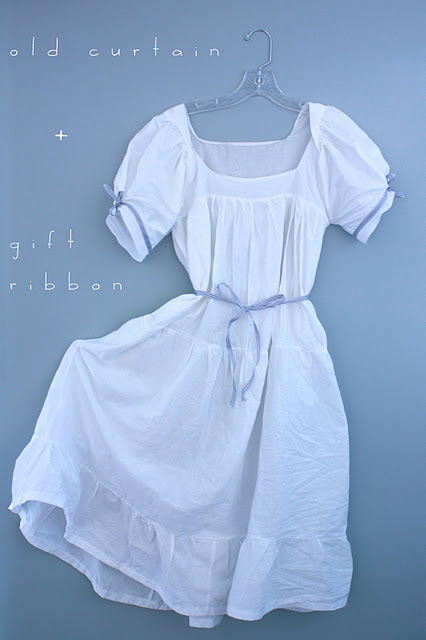 Remember
how I've been hankering for a nightgown?
I made one. I love it.
I had all of the necessary materials sitting right in my closet.
Three cheers for recycling. Four cheers for sewing.
Thanks Mom, for putting me in lessons as a little miss, then encouraging me even through lots of broken needles and ill-threaded machines. Thanks Missy, for the darling grey grosgrain ribbon that you used on my birthday gift. It has a happy new home.