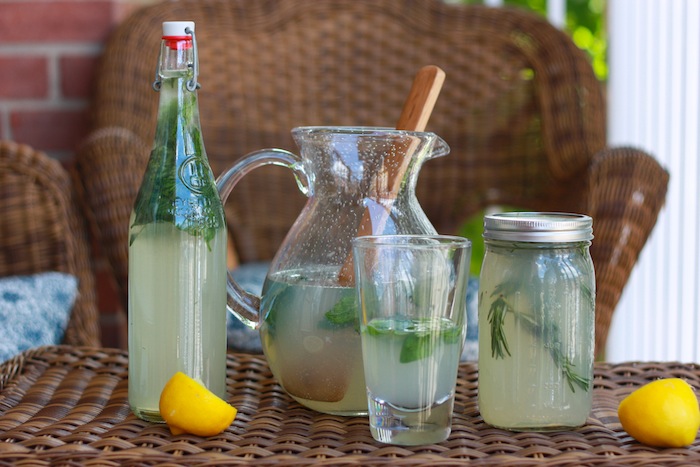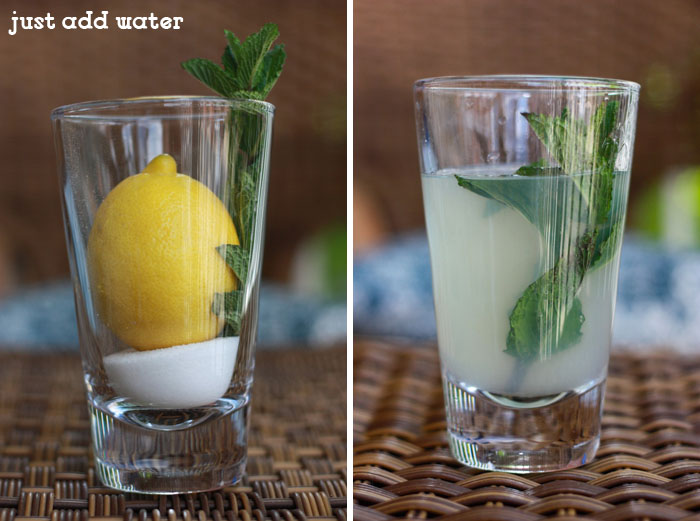 Next week the summer officially begins (although we've been enjoying "summer" for a long time already!) One of my favorite parts of the summer is lemonade. Okay, it's one of my favorite drinks in any season, but I seem to make it almost weekly in the summer time. I love traditional lemonade, and the more common fruity lemonades, but these fresh herbed varieties are probably my very favorite. They bring a little sophisticated twist to the classic drink, and my boys love them too!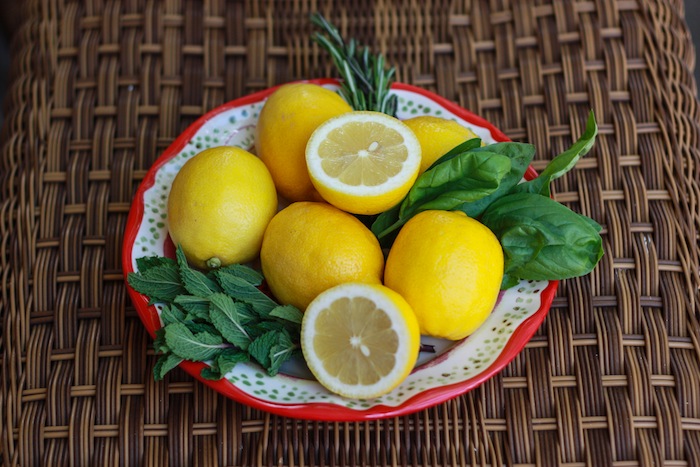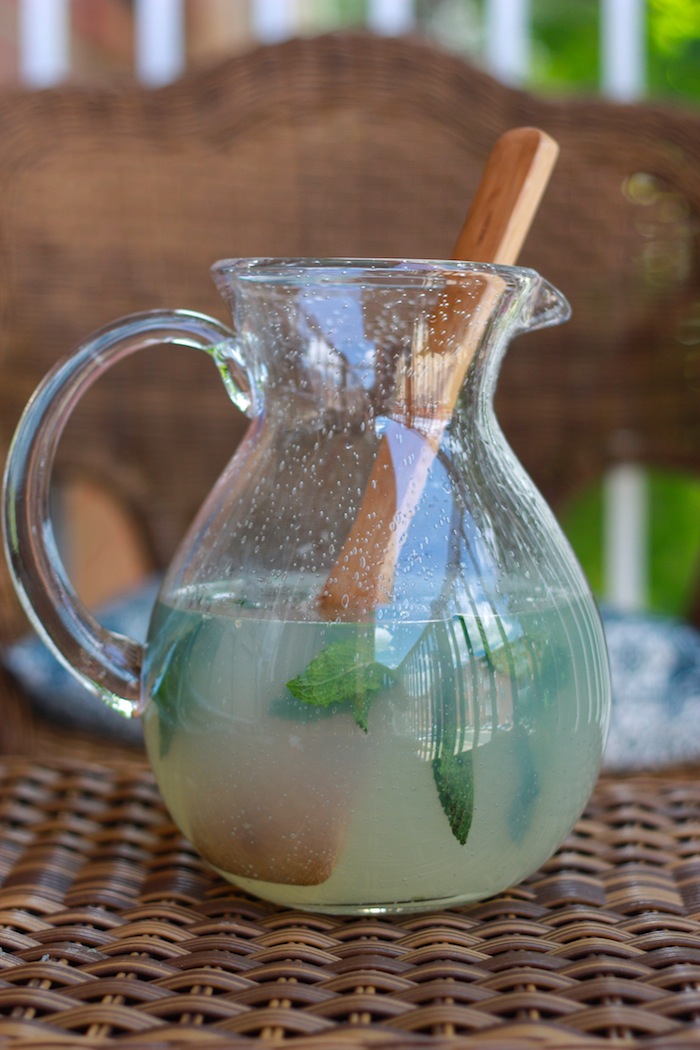 Have you ever made fresh lemonade? It's really easy. The trick is to make the sugar into a simple syrup before mixing it into the lemon juice and water. That way, the sweetness spreads throughout the juice, rather than puddling on the bottom. The herbs just need to be crushed a little bit in your hands before adding them to the lemonade, then in a couple hours of time their flavor will infuse the whole drink.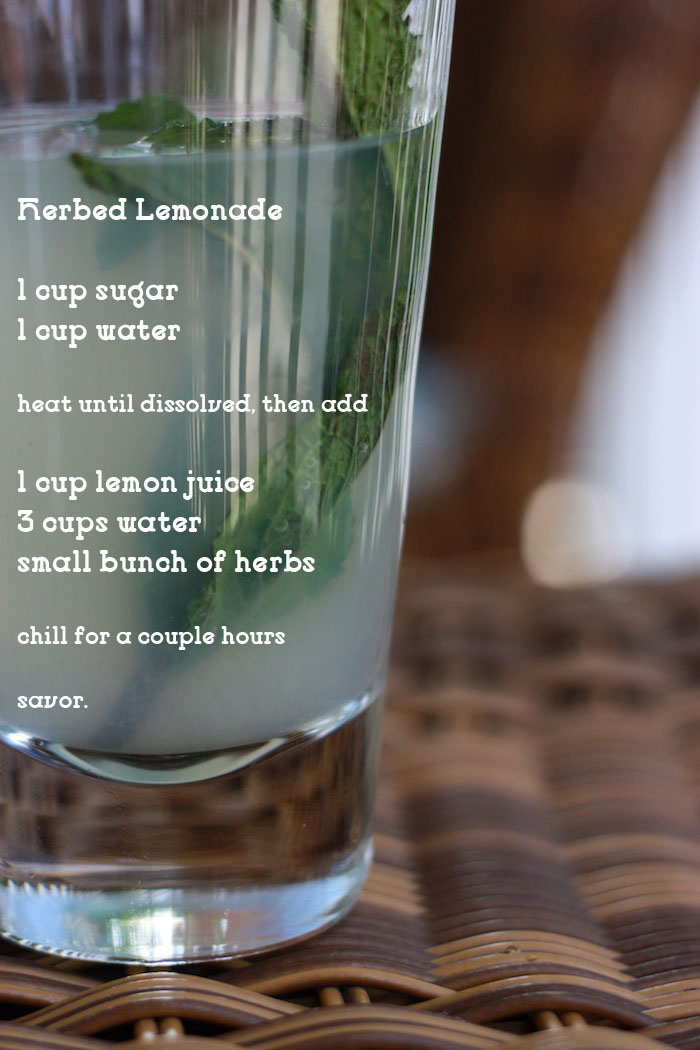 The quantities of lemon juice, simple syrup, and water may vary a little bit based on your tastes. I like a barely-sweet, mostly sour lemonade, so I only add about 1/2 cup of the sugary syrup. And I like my lemonade really really really cold, so I don't have to use ice. Oh so good.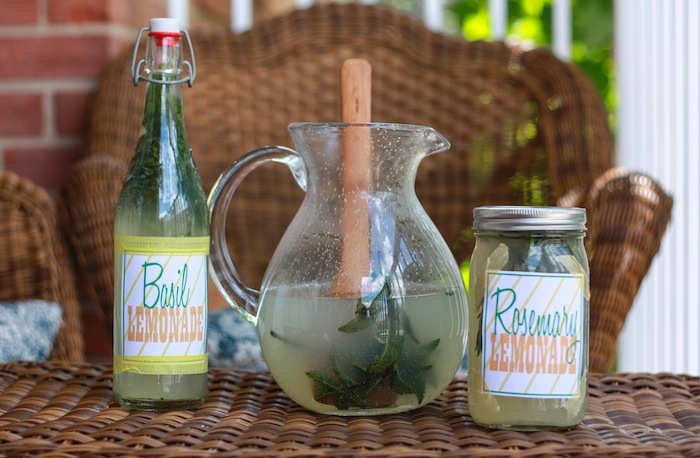 Today I made basil, mint, and rosemary lemonades. I'm really excited about making some lavender lemonade, too, but it's a little harder to come by! Using the same lemonade base, you can quickly make a few varieties at once, then store them in different containers. Pint sized mason jars work awesome. And I love my glass bottles (saved from this lemonade). Ikea has some cool, inexpensive glass bottles, too, that would work perfectly for this herbed lemonade.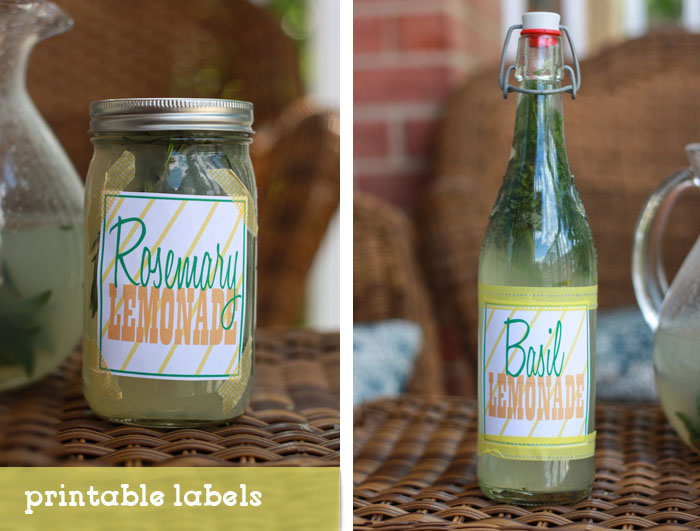 I'm excited to make a bunch of these to serve at Eliot's Birthday Bash next week. And would't they make awesome, simple gifts to bring to a barbecue or share at a picnic? I whipped up some simple labels for these three varieties (+ one for "herbed lemonade")  that you can download and print for free. Just click on the photo above for the sheet of labels. Cut out and stuck in place with some washi tape, they tell people what those green floaties are in their drink! They are for personal use only, of course:)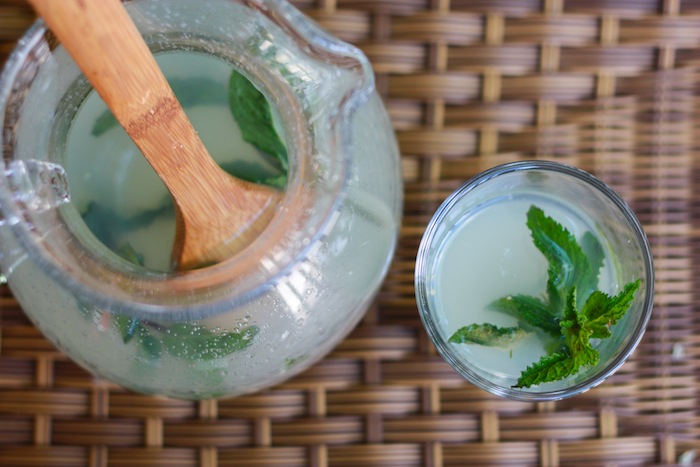 Clearly I'm feeling a lot more relaxed now that I've got some of my sewing orders under control. I'm loving going to the pool daily, packing picnic lunches whenever we can, and sipping herbed lemonade on the porch. Do you have a fun weekend planned? Hope it's wonderful!