I'll be enjoying spending time with my family in Utah for a couple weeks. While I'm away I am sharing some favorite little bits and pieces from around my home in this mini-series called Home (Away from Home). We live in a 900 square foot apartment outside of Washington DC, and I try to be thoughtful about the way we use our space and the items we fill it with. I have  a pretty eclectic style, and feel like if I love something, it will work, regardless of whether or not things "go together."  I hope you enjoy these little glimpses of my home. xoxo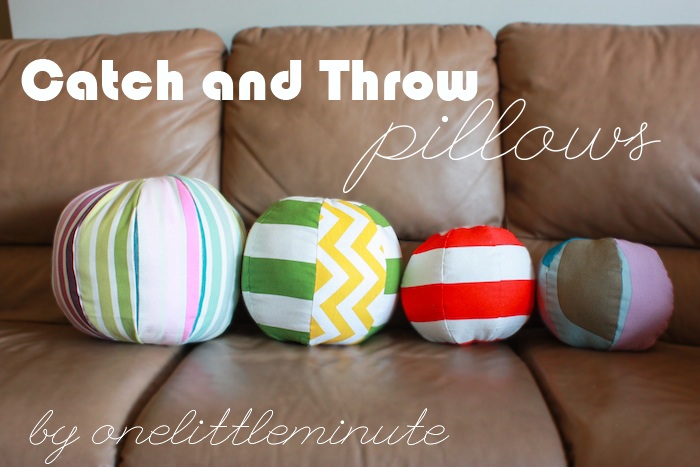 Cute Rachel from Family Ever After invited me to participate in her Sewlebrity Crush series this month. I'm honored to be among the great sewing bloggers that she has a sewing crush on (ah, I'm blushing…)! Head over there to check out my DIY for these fun ball-shaped pillows. They have been a happy addition to our schmorgasbord of handmade couch pillows. Not only are they cute, but seriously comfortable. Somehow a ball is the perfect shape for squishy, cozy, cuddling. Also, they fit perfectly in the arch of the back for support. Oh, and we have been loving throwing them at each other, too. Every day.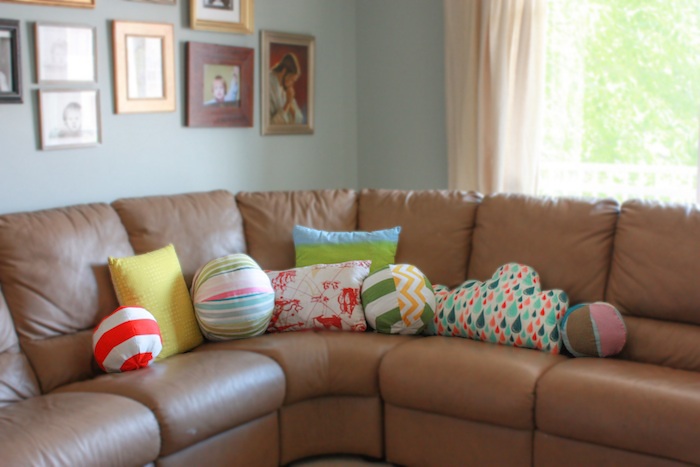 I love when quirky, unexpected things become favorites. These ball pillows have done just that. They're such a fun addition to our home.