I'll be enjoying spending time with my family in Utah for a couple weeks. While I'm away I am sharing some favorite little bits and pieces from around my home in this mini-series called Home (Away from Home). We live in a 900 square foot apartment outside of Washington DC, and I try to be thoughtful about the way we use our space and the items we fill it with. I have  a pretty eclectic style, and feel like if I love something, it will work, regardless of whether or not things "go together."  I hope you enjoy these little glimpses of my home. xoxo
Six years ago this Sunday, Dave and I had a fun adventure. We spent all day hiking up Mt. Timpanogos in Provo, Utah. The hike as beautiful, and we got to the saddle of the mountain just as night fell. We shivered in our sleeping bag (yep, one. I packed our bag…) and waited for the wee hours when we would begin our ascent to the peak.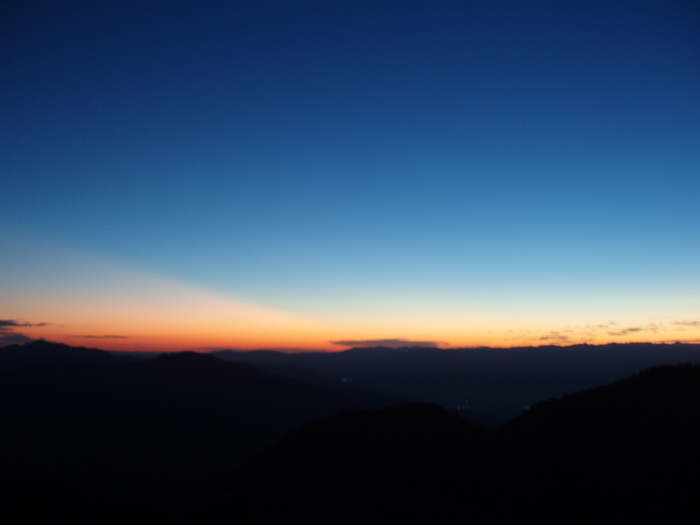 As the dawn lighted, we pulled off the trail and found a cozy spot on the mountain side to cuddle up and watch the sunrise. The colors in the sky were spectacular.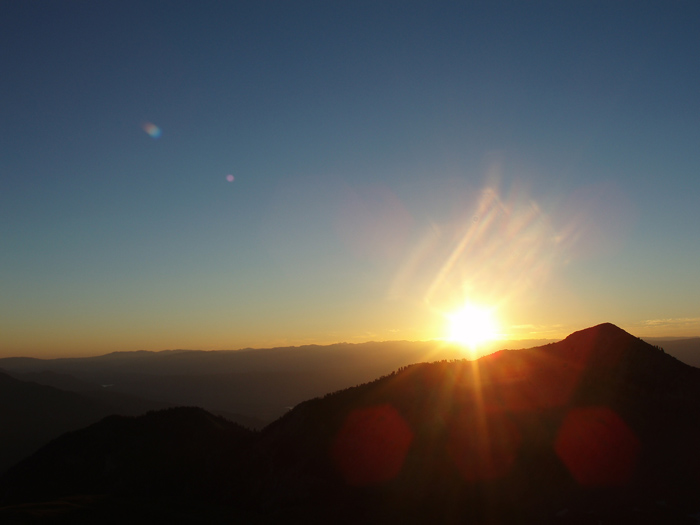 Just as the first rays of light glowed over the horizon, I turned around to see Dave coming towards me with a tiny little box, tied with ribbon. There was soft music playing (coming suspiciously from his backpack) and my heart skipped a couple beats.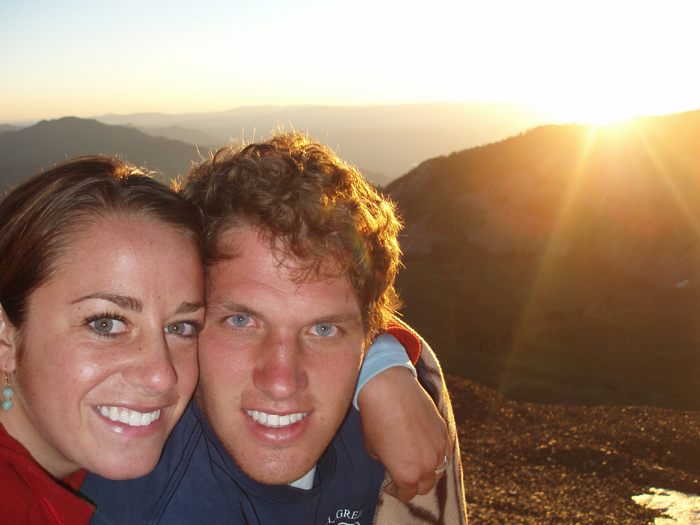 He sat down next to me and told me he loved me and wanted to spend the rest of forever by my side. He poetically compared the sunrise we were watching to the new dawn of our life together, and he asked if I would marry him. You know I said yes.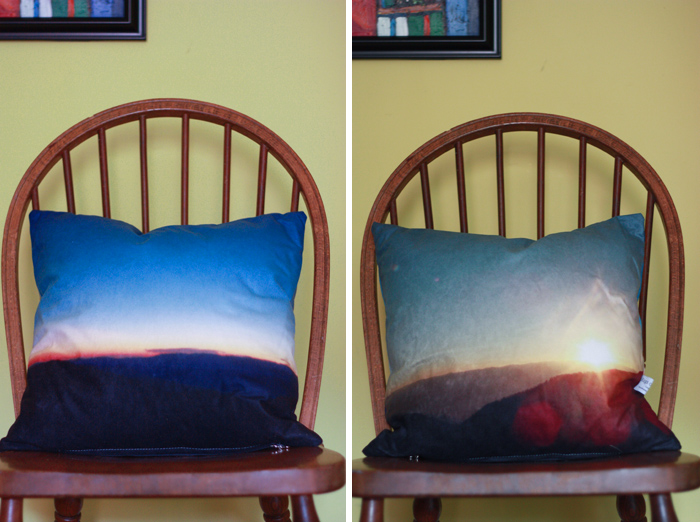 When I was contacted by the fascinating personalized gift company Bags of Love a few weeks ago, I readily accepted the opportunity to try out one of their many cool custom-photo products. While browsing old shots to possible use on a throw blanket, tote bag, or pillow, I stumbled upon these engagement sunrise pictures. I thought they would be perfect for a pillow, and an awesome reminder of that special day.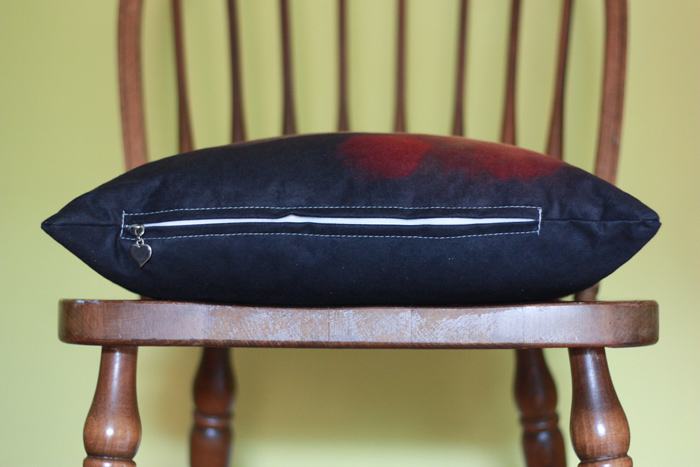 I could not be more thrilled with the quality, vibrancy, and coolness factor of the Bags of Love pillow I received. The photo is printed onto this really nice,  thick, almost moleskin-like upholstery fabric. The workmanship is impeccable, and I was more than impressed by the product.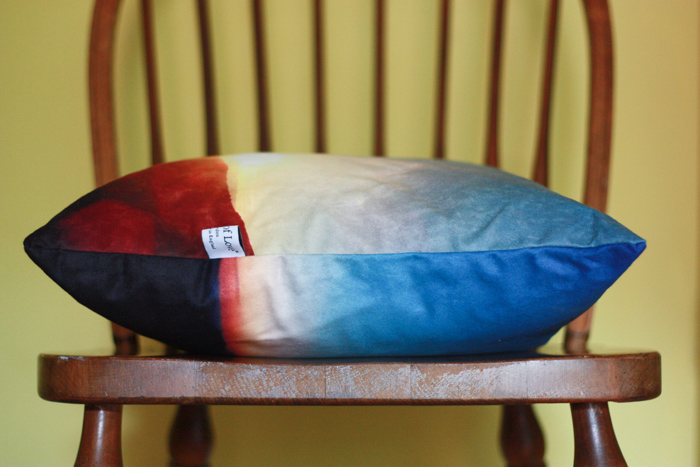 If I'm totally honest, I can think of a million ways that a custom photo product could go horribly wrong and be simply tacky. After experimenting with this pillow, though, I can now also think of a million ways that custom photo products could be used to be maximally cool and chic. The best part of the process is that it is totally individual, and you can create exactly what you want, using your own photos or artwork. There will be something for every person, home, and style, because it is totally custom!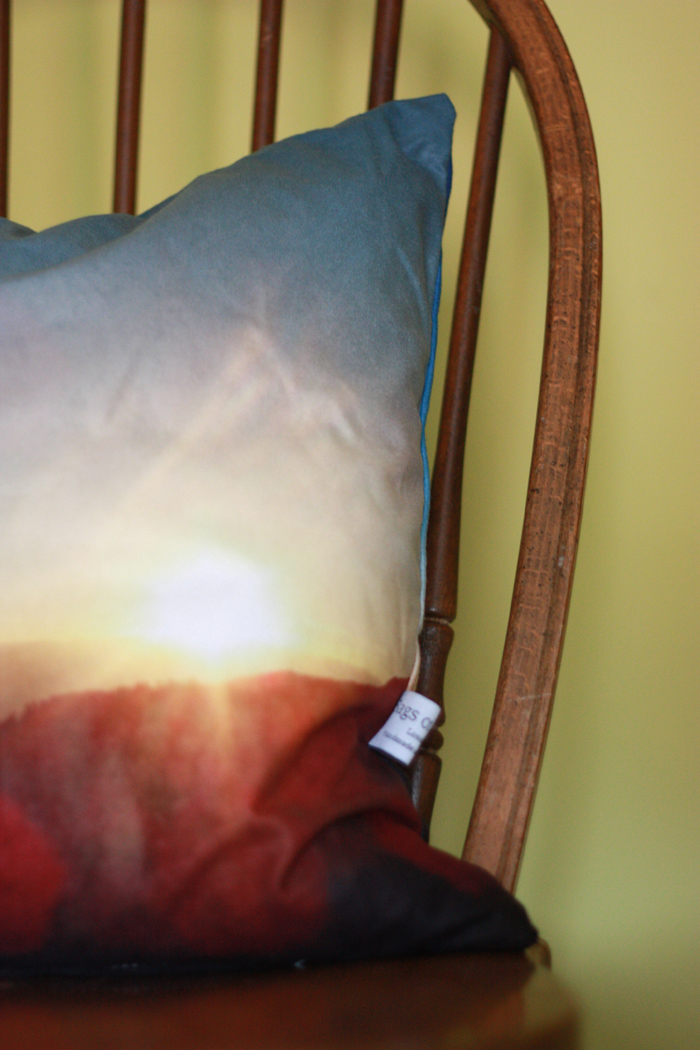 In addition to the pillows, Bags of Love creates custom photo blankets, bags, gallery wraps, calendars, and a variety of other gift items. After seeing first-hand the quality and vibrancy of the product, I would definitely  be interested in ordering something else in the future. Maybe a blanket with a macro shot of some hot cocoa on one side and a lemonade on the other…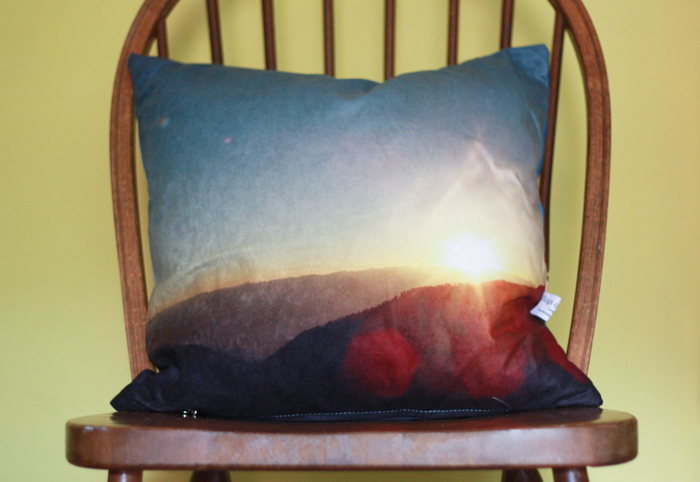 I'm excited to celebrate this weekend of engagement-versary with Dave, and I am more  in love with him than ever. The last six years have been the best of my life. Having this rad pillow from Bags of Love in our home is a reminder of our young love and adventurous relationship. I can't wait to see what the future holds for us! Hopefully many many more sunrises.
**I received this product for free, but the opinions expressed are my own, and completely candid. I will only review products that I am genuinely interested in, and my posts will always be honest.**
If you have a product you'd like me to review, drop me a line!