This post is part of a social shopper marketing insight campaign with Pollinate Media Group® and PEOPLE®, or Real Simple® but all my opinions are my own. #pmedia #SpringintoMeTime http://my-disclosur.es/OBsstV
Once in a while I get a moment that feels like real "Me Time." The kids are outside playing, or asleep for naps or bedtime, and rather than turning on my household maintenance overdrive, I take the chance to sit down and actually relax. It's not a natural decision for me. My to-do-list-checking insides want to take advantage of every single moment with free hands to DO something, ACCOMPLISH something, CHECK-OFF something. But I'm learning that using some me time to recharge my battery, be inspired, and feel some leisure in my life is a truly necessary and beautiful thing.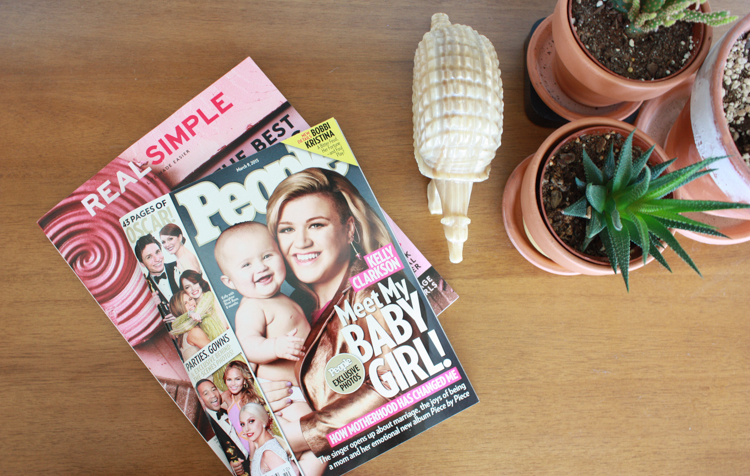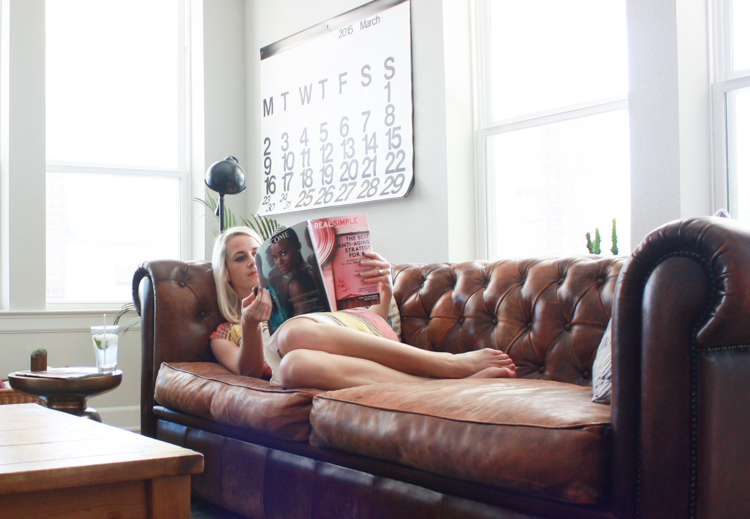 I find it takes deliberate acts for me to chose to relax and unwind. Last week when I was at Target, I picked up a couple favorite magazines, People and Real Simple. The act of simply buying magazines made me feel committed to giving myself time to sit down and read them. People is always my go-to for celeb updates and style watches. It keeps me feeling a little tiny bit inside the worldy loop that changing diapers and wiping noses puts me so outside of. Real Simple has been a long-time favorite for organization ideas and especially right now for spring cleaning home solutions and simple warm-weather recipes. It is nice to gather ideas, inspiration, and even celeb gossip away from a screen in these days of constant technology. Reading a magazine is not quite as committal and requires less mental energy than diving into a novel, but is much more inspiring and useful than just turning on a show. I love getting tucked up cozy on my couch, with a magazine and my favorite homemade spicy ginger lime soda nearby. In these "me time" moments I remember what it's like to chose to spend some of my time doing things that I really love.
While you're shopping, pick up some fresh ginger root, crushed red pepper, sugar and soda water and let me introduce you to the BEST refreshing homemade soda to pair with your reading while you unwind.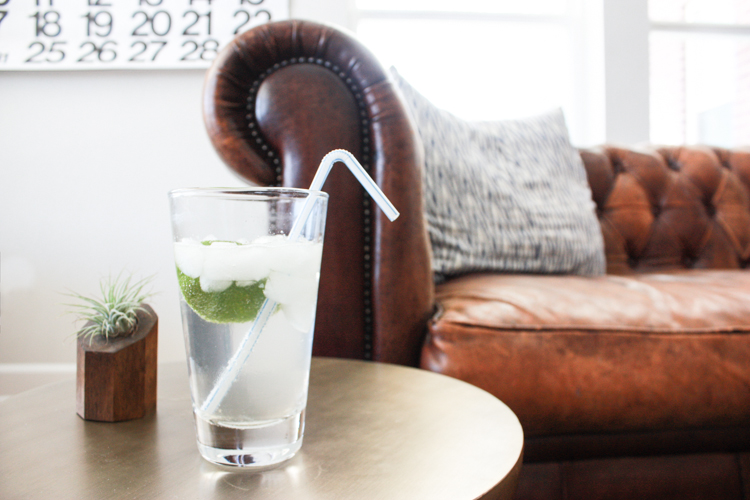 This spicy ginger lime soda has become a sort of ritual for me. I seriously drink it every night, and sometimes in the afternoon when I need to have a break! There is something very adult about unwinding with a drink, but that can be hard to satisfy as a person who doesn't drink alcohol. I have loved having this "mocktail" soda that is the perfect combination of spicy, sweet, and really refreshing.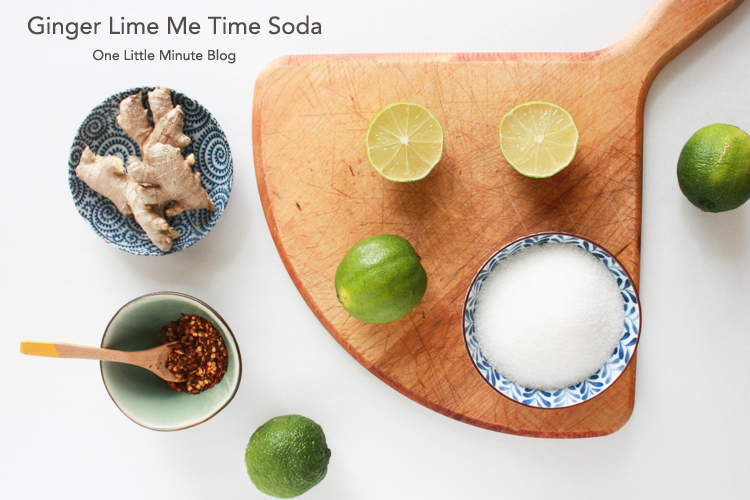 Read on to get the full recipe so you can turn the page this Spring and enjoy some truly leisure "me time", too.
For the ginger lime soda, you will make a spicy ginger simple syrup that you can keep in the refrigerator for over a month and have it ready for quickly mixing yourself a drink with just the syrup, fresh lime, and soda water.
For the syrup combine in a saucepan over medium heat:
1 cup sugar
1 cup water
1 ginger root, washed and sliced
1 teaspoon crushed red pepper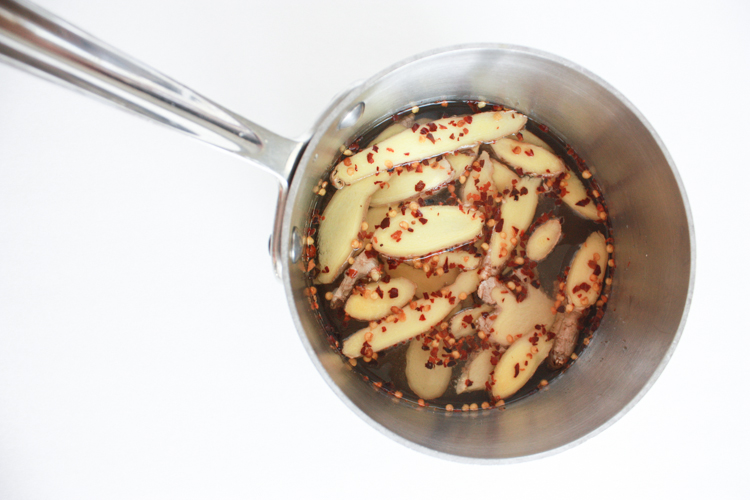 Bring the mixture to a simmer and maintain it simmering for about 15 minutes.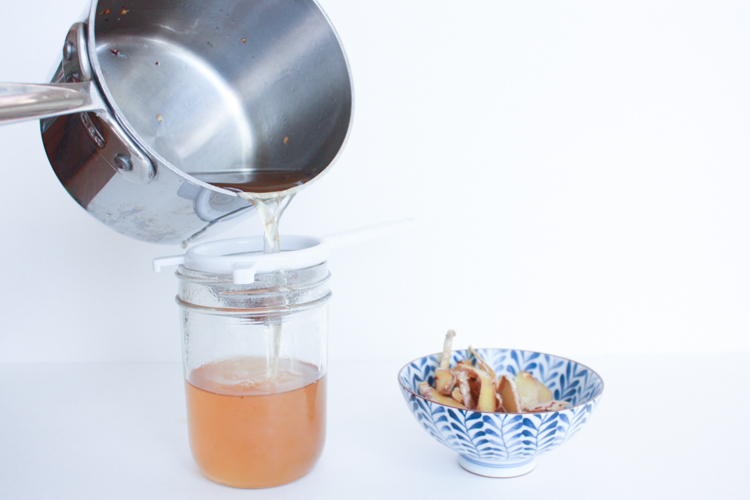 After 15 minutes, remove the pan from heat and use tongs to remove the ginger slices. (You can keep these to peel, dice and add to cookies or dressings!) Strain out the red pepper flakes as you pour the syrup into a jar for storage.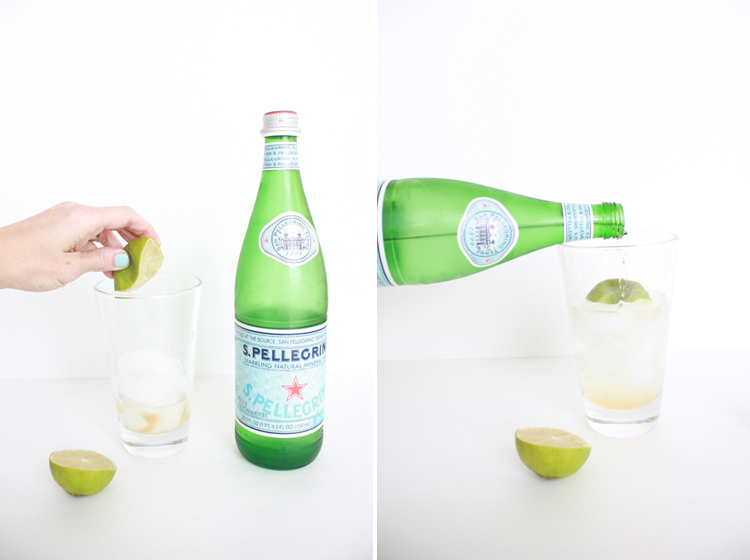 To mix yourself a soda, add 1 tablespoon of ginger syrup and ice to a glass. Squeeze 1/2 a fresh lime and drop in the rind, then pour soda water over the top. The syrup will naturally stay settled on the bottom, so I add a bendy straw to mix then sip.
Funny how these little things can make such a big difference in how I feel. Reading a magazine and sipping a soda I feel away from the routine, while simultaneously regaining the energy and enthusiasm I need to get back at it again. As moms we sometimes commiserate with each other about how these are things we used to do and never do anymore. How the magazines go unread, and the only drinks we see are in sippy cups or spilled on the floor. But I am learning that it is really up to each of us to make this "me time" a reality and choose to be inspired and uplifted regularly.
What do you do with your "me time"? Do you make time for simple leisure activities in your routine?
Thank you so much for supporting these sponsored posts that enable me to share more often at One Little Minute. xoxo