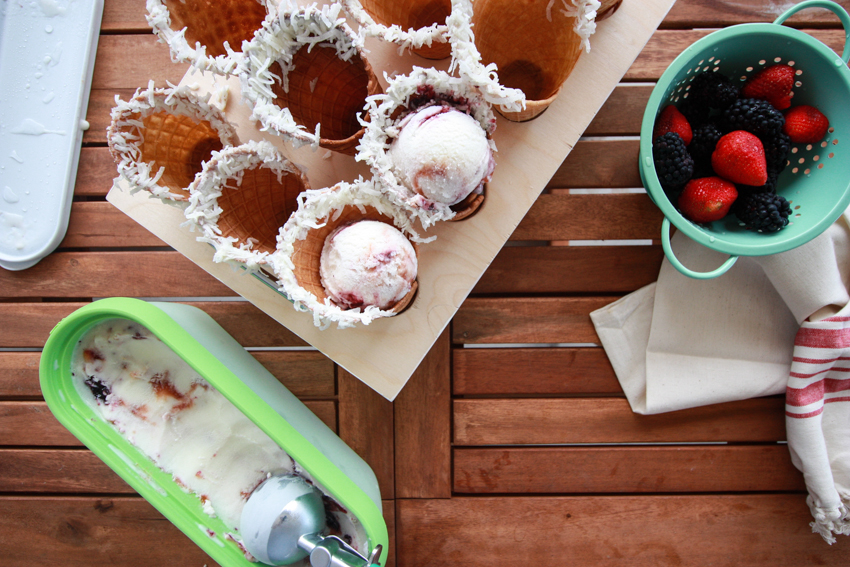 I Scream, You Scream
End of school is upon is and this DIY Ice Cream Cone tray just might be The Thing at your end of school bash!
The summer is rolling in, and we're looking forward to every pool day, barbecue, and homemade ice cream cone! To solve the problem of tipping cones, and have somewhere to set the fresh waffle cones we've been making lately, I create this Ice Cream Cone Tray DIY.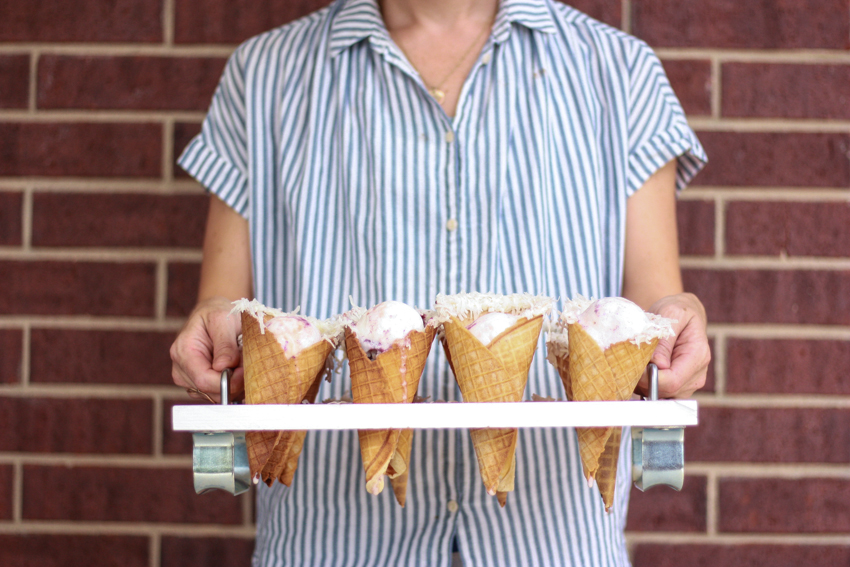 Simple + Useful
It's pretty simple, and so useful. We've used it regularly in the last couple weeks, which makes the work and time of making it so worthwhile. Even when the kids are playing and eating their ice cream outside and need to run in to go to the bathroom, it's been awesome to have a place for them to set their cones so I don't end up with five in my hands!
Homemade Ice Cream
After receiving an ice cream maker and waffle cone maker for christmas, we've gotten into the rhythm of homemade ice cream and cones every week or two. It's been fun to experiment with different recipes and land on some definite favorites. This swirl ice cream ended up the perfect balance of icey and sweet, without being overwhelming. I think we'll be making it again soon.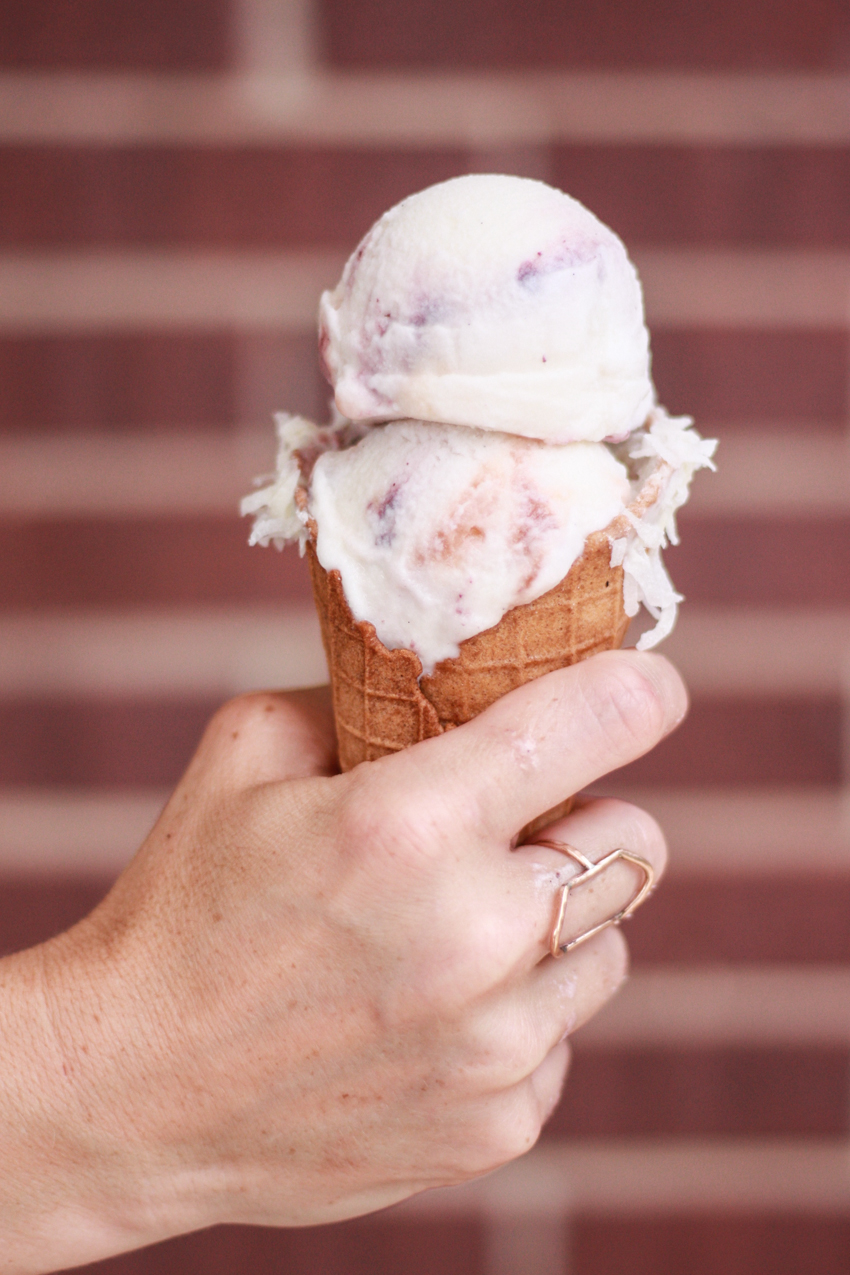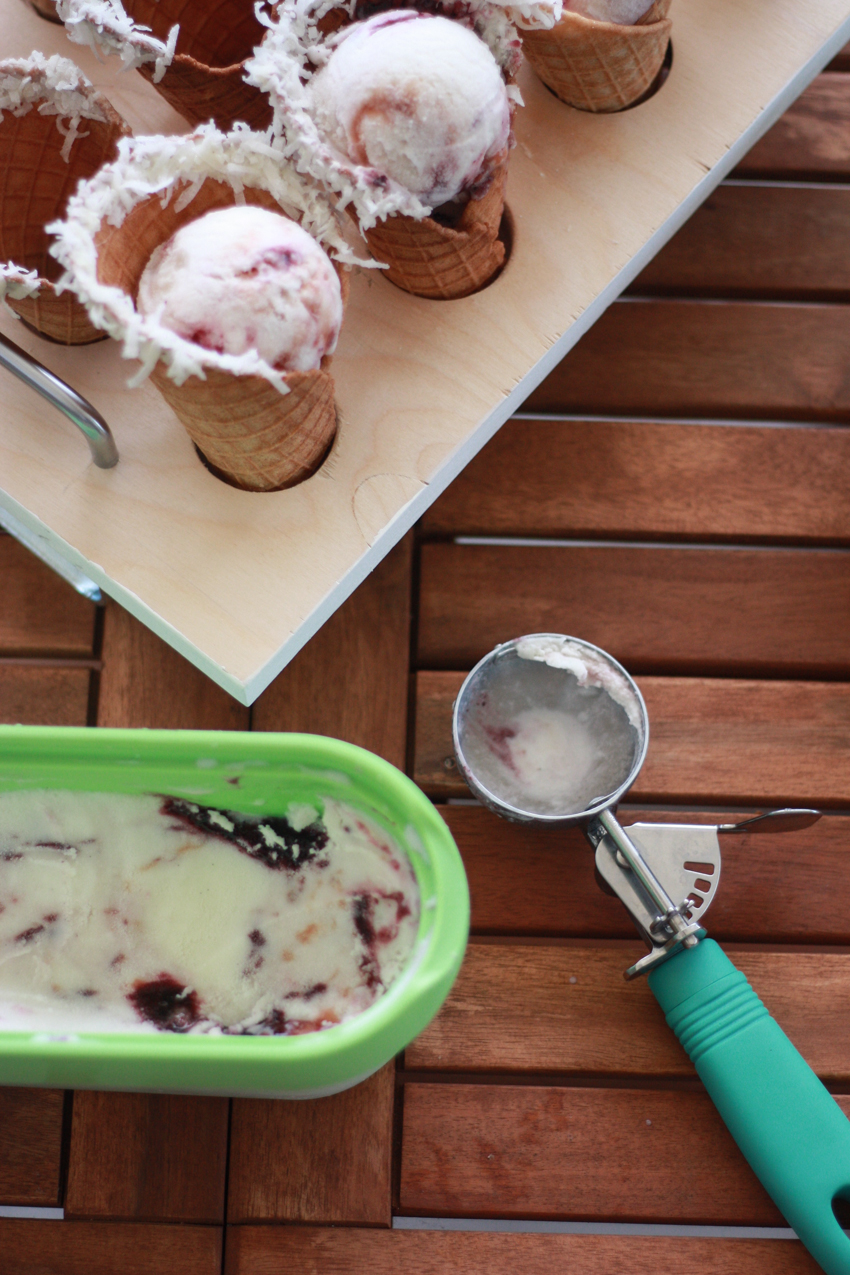 DIY
You can find the full DIY plus the recipes for these coconut waffle cones and strawberry, blackberry swirl ice cream over on the World Market Blog. I hope you enjoy your ice cream cone tray and these new delicious recipes.