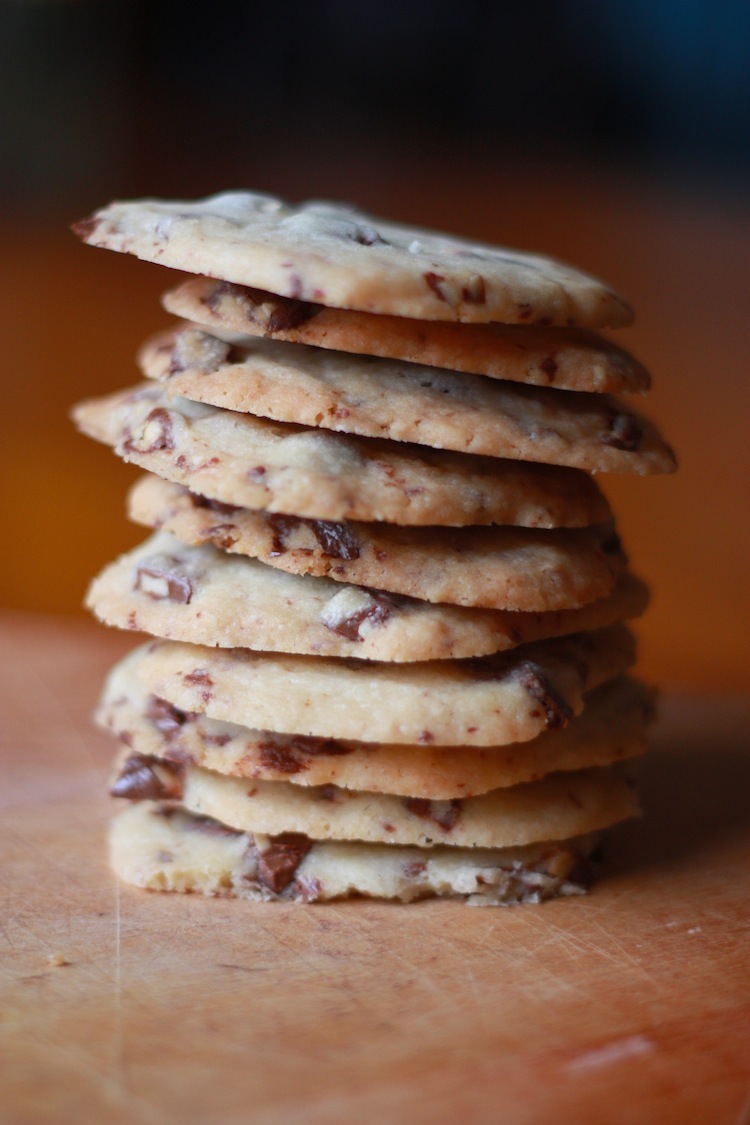 Hello there. Drooling already? Lucky for you it's Friday and you've got a whole weekend to bake cookies.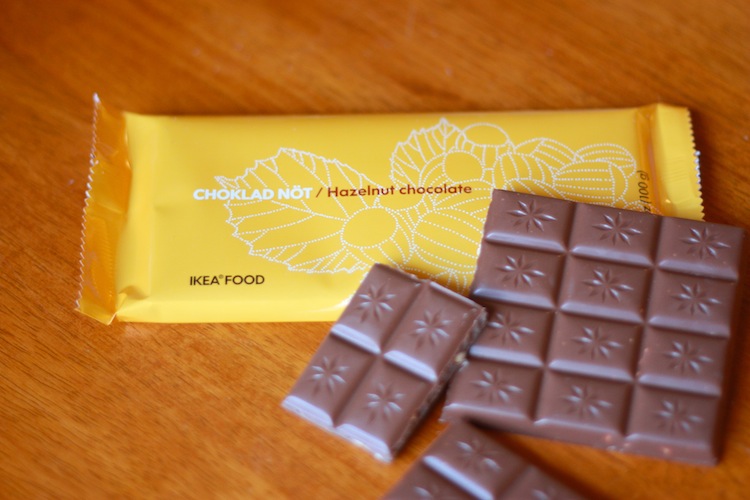 I was wandering through IKEA earlier this week, hands surprisingly free because Milo is officially potty trained and was enjoying Smaland (where ironically he had a little accident). After grabbing the few things that were on my list, I threw three chocolate bars (dark, milk and hazelnut) into my cart as I waited in the self-check out line. Then, since I still had about 15 minutes before needing to retrieve my toddler, I indulged in a moment to myself. I opened the hazelnut up, took a seat in the cafe, and let the little hunk of nutty chocolate melt on my tongue. It was divine.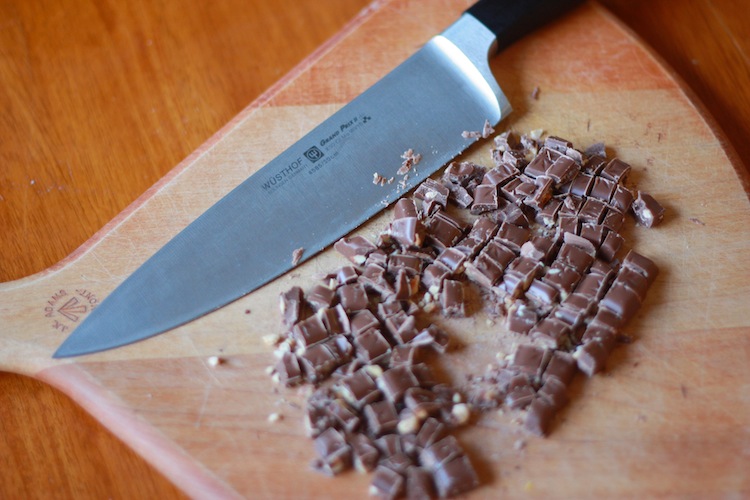 Probably because of the peace and quiet I was experiencing, I had a small revelation: this hazelnut chocolate needed a cookie to call home. Not just any old chocolate chip dough, though. It yearned for crisp, buttery shortbread.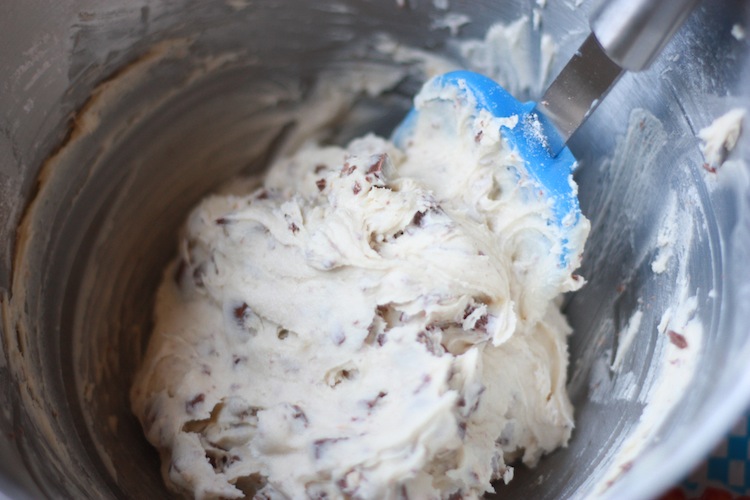 I quickly exchanged my dark and milk bars for hazelnut, so I could make my IKEA Cookie dream a reality, once at home. Of course I turned to Deb for some shortbread help. One of her recipes seemed simple and adaptable, so that's where I started. Subtract the espresso, add the hazelnut chocolate.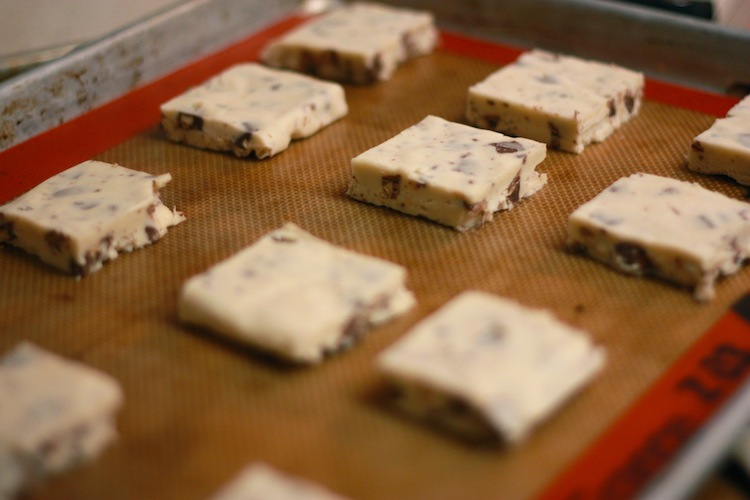 After loading the dough into a ziploc bag and letting it chill for 2 hours in the refrigerator, I was more than ready to discover if my inspired pair was indeed as delicious as I imagined it would be. It was. And even better the next day when the chocolate bits became slightly caramelized in the cookies. These get better with age (at least for the two days they last:)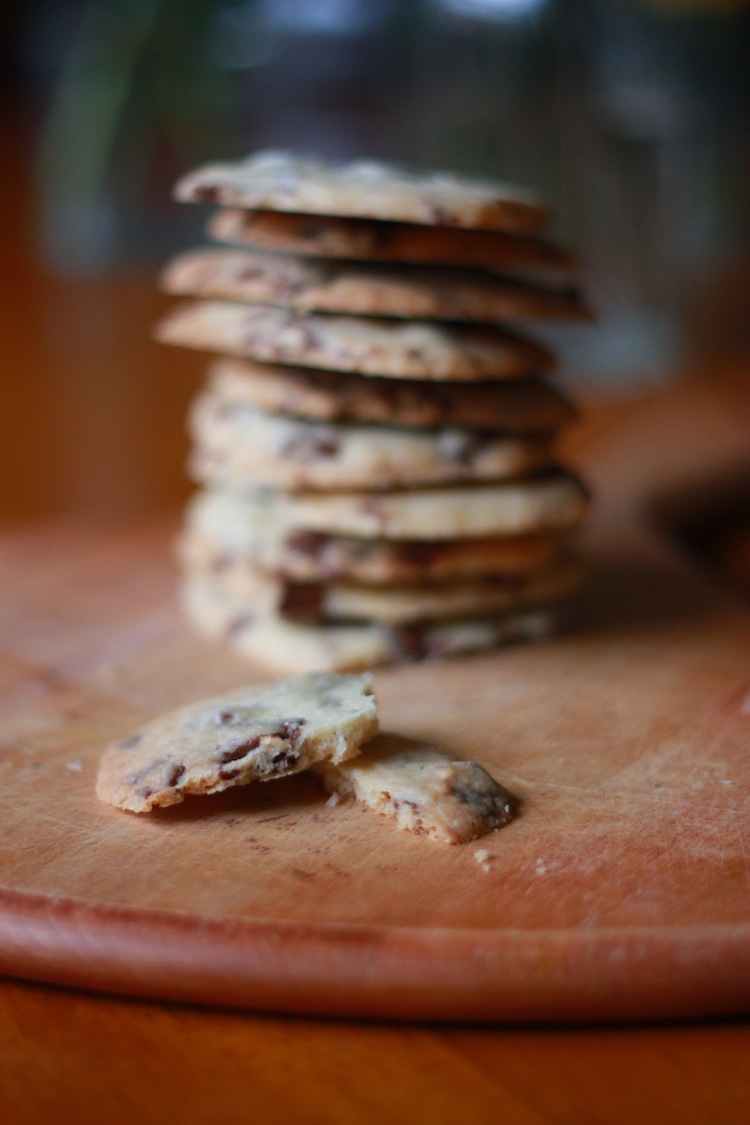 Next time you're at IKEA, grab a couple bars of Hazelnut Chocolate. You won't regret it. Or maybe you will…
IKEA Hazelnut Chocolate Cookies
(adapted from Smitten Kitchen)
1 cup (2 sticks) butter, softened
2/3 cup powdered sugar
1 teaspoon vanilla extract
2 cups flour
7 ounces (2 bars) IKEA Hazelnut Chocolate, chopped into pieces
Beat butter until soft and fluffy, add sugar and vanilla and continue beating until smooth, about 3 minutes. Stir in flour by hand, mixing until well incorporated. Gently fold in chocolate.
Spoon dough into a ziploc bag and shape into a rectangle. Chill in the fridge for 2 hours or up to overnight. Preheat oven to 325. Slice off the bag and cut dough into 1.5″ squares. Place cookies, spaced apart, on a cookie sheet and poke holes in the tops with a toothpick or fork. Bake for 18-20 minutes or until just barely brown on the edges. Let cool on a wire rack.
Pace yourself 😉