Use HOMESCHOOL for 15% off digital workshop alone or combo with supply kit!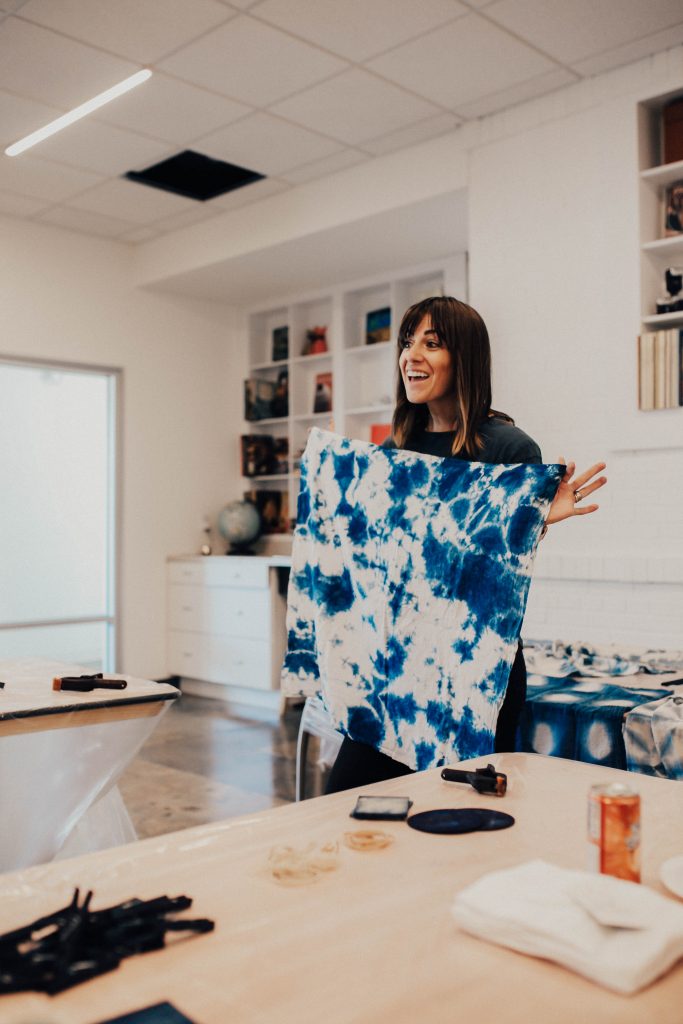 We're all safe at home, and some of us are hankering for a little project. Seems like the perfect time to learn some indigo dyeing and shibori folding! I've been teaching natural indigo dyeing and shibori folding since 2014 and have taught dozens of super fun workshops in cities all over the country. I'm excited to now offer this workshop in digital format, so that you can learn right at home.
The workshop will cover dye mixing, preparation, several different folding methods, dyeing techniques, and care for the dyed fabrics. I also give a fun history of indigo, as well as a little bit about the chemistry involved that makes indigo dye so unique and special. It's all of the goodness of my in-person class, just on video! Learn more and register here!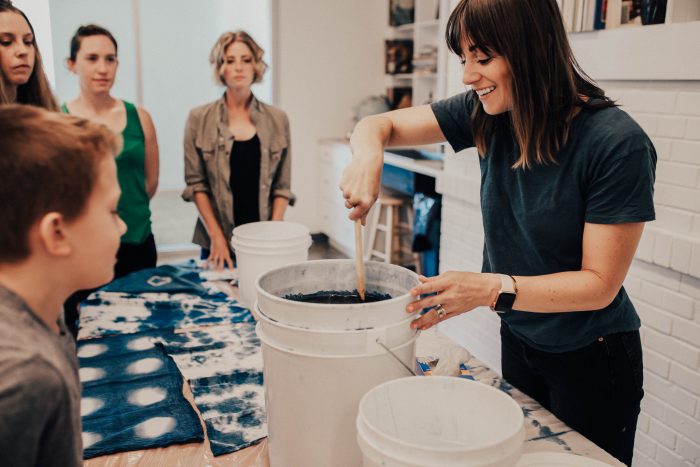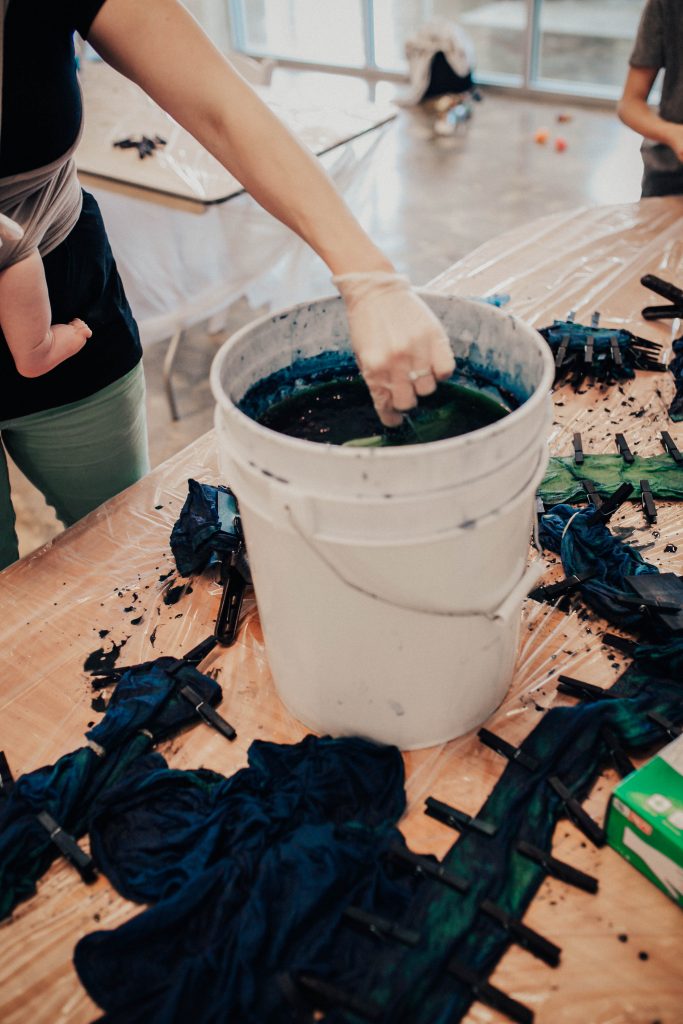 Magical Crafting
Indigo dyeing is magical and delightful. The process takes much less time than most traditional dyeing methods, so it is perfect for a short, afternoon project. It is also such a friendly craft. I have never once had a student become disappointed by their finished pieces, because everything turns out so beautifully!
In addition to the digital workshop, I am also offering Indigo + Shibori Dye Kits, which I will package and ship directly to your house. This offers the convenience of you staying at home and having everything you need delivered right to your doorstep so you can stay safe at home. The current orders will be processed and shipped by August 3rd. The course itself is open with instructional videos, and will be available indefinitely.