Fall 2021 Dye Kit Available for order now, ships Sept, 2021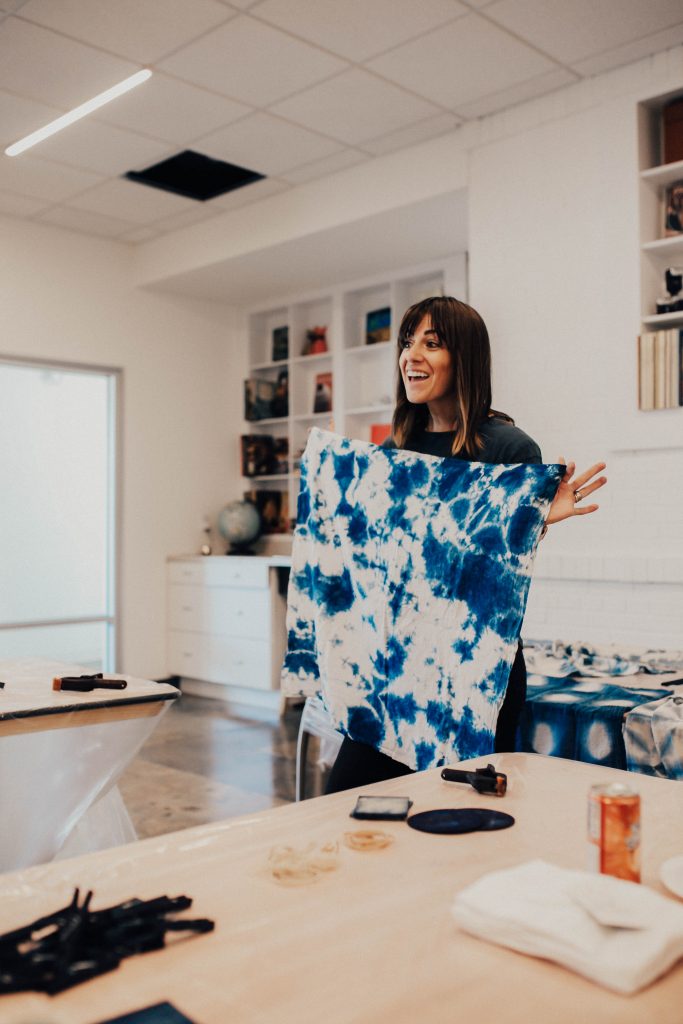 The weather is warming up, and summer is on it's way! Seems like the perfect time to learn some natural indigo dyeing. I've been teaching natural indigo dyeing since 2014 and have taught dozens of super fun workshops in cities all over the country. I'm excited to now offer this workshop in digital format, so that you can learn right at home.
The workshop will cover dye mixing, preparation, several different folding methods, dyeing techniques, and care for the dyed fabrics. I also give a fun history of indigo, as well as a little bit about the chemistry involved that makes indigo dye so unique and special. It's all of the goodness of my in-person class, just on video!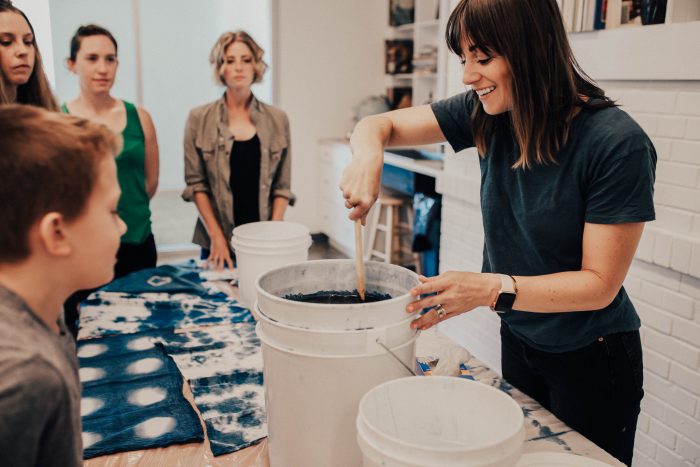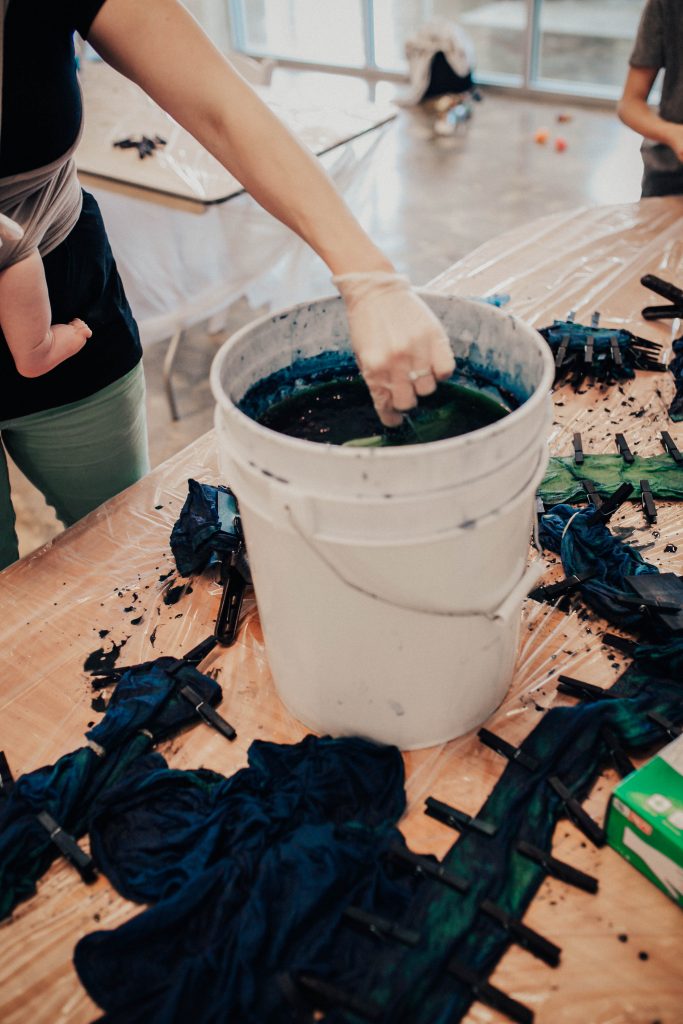 Magical Crafting
Indigo dyeing is magical and delightful. The process takes much less time than most traditional dyeing methods, so it is perfect for a short, afternoon project. It is also such a friendly craft. I have never once had a student become disappointed by their finished pieces, because everything turns out so beautifully! Plan on around 2-3 hours for the entire workshop and dyeing process. Invite some friends of family members to safely create with you outside in the beautiful weather!
For the fall season I am now offering Natural Indigo Dye Kits, which are perfect for enjoying some blustery weather!
This limited-availability kit comes with a set of six pre-washed dish towels (they'll quickly become your favorites!) as well as a cotton bandana, and all of the pre-measured natural dyeing agents and binding supplies you will need to complete your projects, all wrapped up in a dyeable cotton drawstring bag!
If you prefer to collect all of your own ingredients and dyeable pieces, you can join the natural indigo dye workshop only for just $25 with lifetime access to all 8 short dyeing videos.