We just returned from a week house hunting in Richmond, Virginia. After a lot of looking, calling, applying, and pondering, we made the decision to downsize from our current 2500 square foot home to a cute little 1000 square foot home. Are we crazy? We don't think so! With our year of not buying anything already almost halfway over, it actually felt really natural to choose to more than halve our living space (and house payment) because we already know we can live more with less.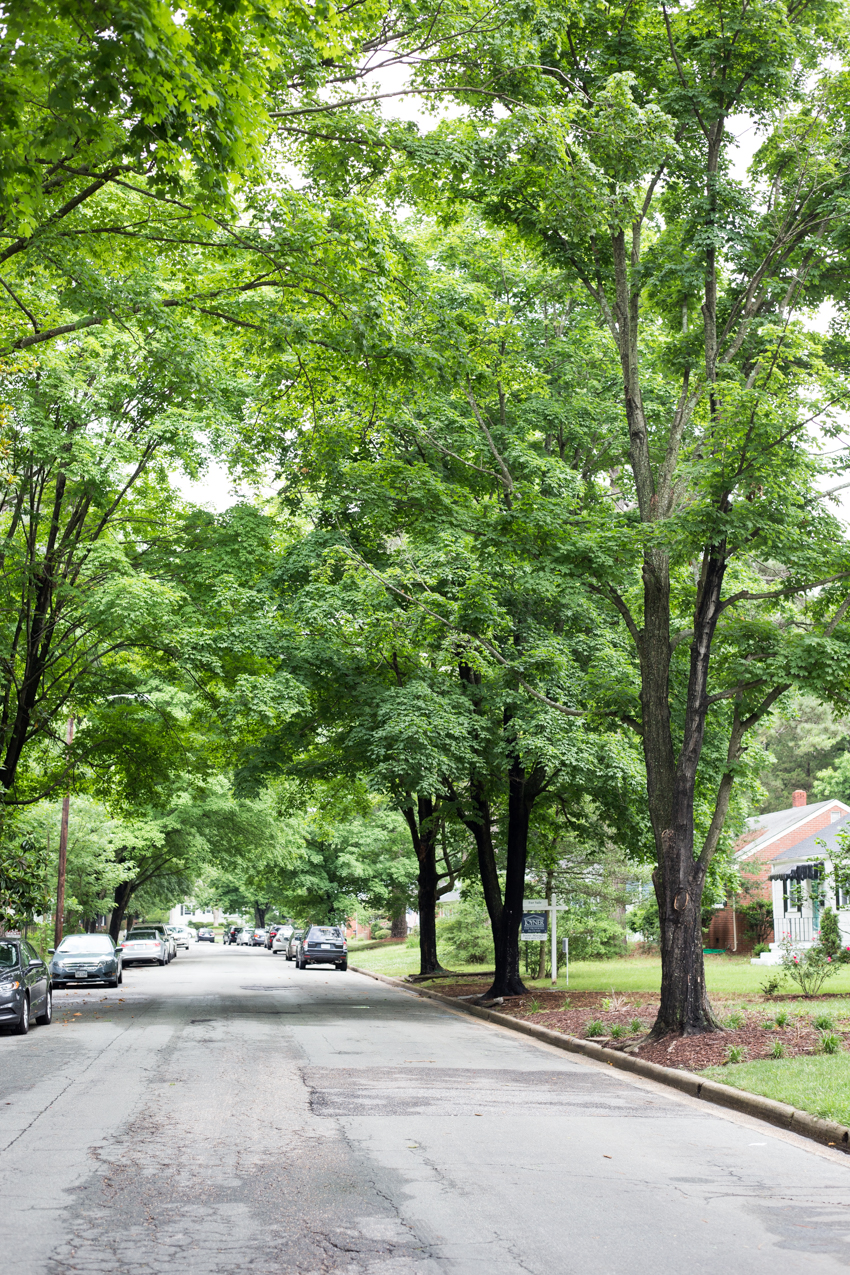 The whole move to Richmond from Austin has felt a bit like a whirlwind. Everything happened really quickly, so trying to find and buy a house that we would love without knowing anything about the area, schools, neighborhoods, or local culture felt insane. I know people do it all the time (in fact, that is sort of what we did moving to Austin, except that we bought a lot to build.)
This time, we didn't want to rush into the long-term commitment of a house, so renting for a year felt like a good place to start. It also offered the flexibility of impermanence, so we could make a decision about the house, neighborhood, and area that we might know for certain would not be right in the long-term, but that we wanted to try for a while! It is really freeing to make a big decision knowing that it has a time limit. Maybe that is why people do so well with Whole 30, or the 21 day fix. You know that the change isn't for your lifestyle, it's a kick-start to learn a few things and lose a few pounds (or in our case, gain some perspective!)
I mentioned in this post about our move that I had already been considering the idea of renting into a much smaller space than we currently have. It felt like a fun continuation of our minimalism experiment, and something that while I would love to do for a short-time, can't imagine committing to forever. This move created the perfect opportunity to try living in a smaller space as a family of five-plus-the-dog a try!
As we searched for available rental homes, it was actually so much easier for me to like what I saw when I wasn't comparing it at all to the home we currently live in, which I adore. Nothing quite measures up to the house you've made a home, so making a very conscientious change erases the desire to compare and creates enthusiasm for newness. We found a few gems, one in particular that we were pretty set on leasing, until we arrived and it was already taken! And then, every single home we called about was also already rented!
After a mild bit of panic, we were able to see two available homes on the same day. One was a little tiny thing, in questionable repair, on a tree-lined street, near to town. The neighborhood was charming, and the elementary good, but we didn't know anyone nearby, and had not heard anything about area.
The other was a little bigger, a little more suburban. It was honestly sort of boring, but seemed like the logical pick of the two because of the extra space, and the fact that we had friends nearby, and had raving reviews of the schools and the area.
I went to bed telling Dave we probably should pick the latter, because it seemed to make more sense. But the first was an adventure. It was the one that would leave us all scratching our heads a little bit, and stretch us in new and different ways.
And then in the morning the landlord of the boring house told us it was rented, and we immediately went over and signed the lease on this little yellow cutie pie in town. I think it worked out because this is where we are supposed to be. We'll squeeze all of our love into those two tiny bedrooms, one postage-stamp bathroom, and hopefully not set the kitchen on fire with the 1970's electric stove. It will be quite a change from what we're used to.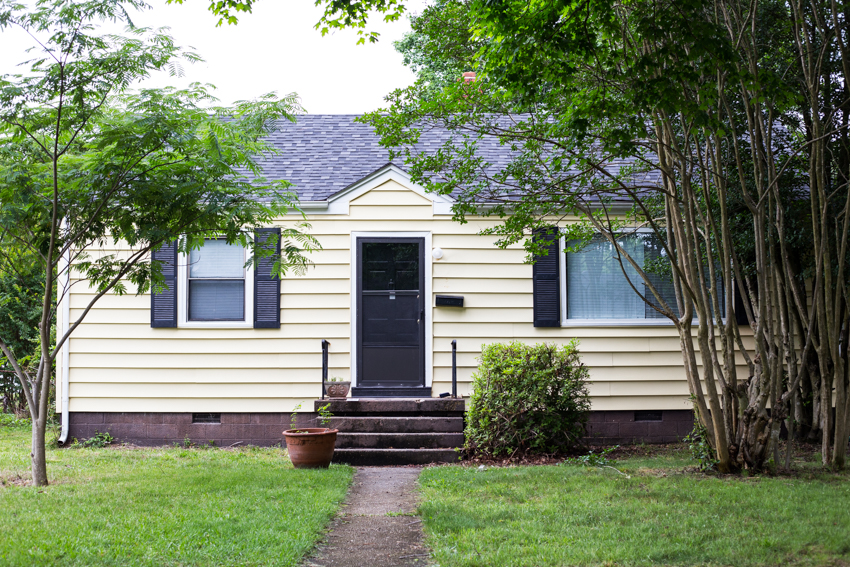 That change, actually, is exactly the point.
This minimalism experiment (and our whole lives, in fact) are meant to help us learn, grow, change, and progress. So very often we get pulled down the pathway of least resistance, choosing the thing that feels easier; choosing the thing that everyone else seems to do; choosing the thing that we think we "should" because of xyz circumstance of our lives.
It is really fun to choose something wildly different than what might feel obvious. The point is that we get to choose! We have the ability to make decisions and be intentional about our lifestyle. You definitely don't need to move to be more intentional with your choices. You definitely don't have to downsize, minimize, or eliminate in order to be more intentional. You do have to choose, though.
Now, I am well aware that 1000 square foot home with heat, electricity, running water (although it was turned off when we saw it), and a safe neighborhood would be a dreamland mansion for probably most of the world. In fact, when I gave a little tour on my instagram stories the day we walked through, I had several people respond that they had never lived in more than 1000 sq ft! We hadn't either, in fact, until we built our house in Texas. So, maybe it won't feel like as much of a change as I imagine it will. We will get to find out.
Logistically, we plan to put most of our furniture and belongings into storage in Richmond, using only what we need for the year (and I imagine by the end we'll feel like throwing the rest out.) I don't want to make any solid decisions about what we keep forever and what goes before we know what type of long-term house we'll be living in. And, most of the furniture I currently own are things I chose deliberately because I loved them, so we'll hang on to them for awhile.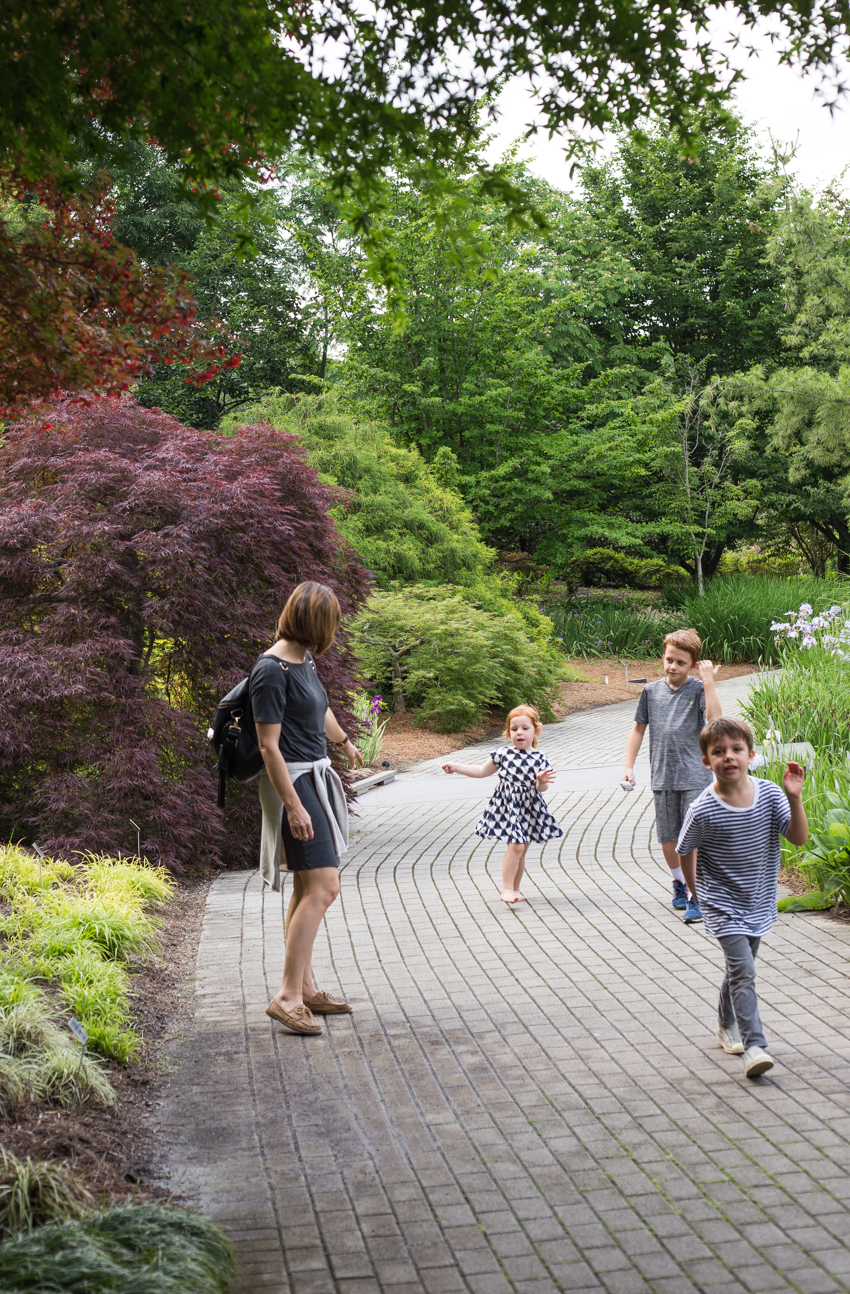 Can I tell you what I most look forward to about living with less in a smaller space?
Less stuff means less cleaning, organizing, picking up, and nagging the kid to pick up. Less furniture means choosing which pieces I love the most, and thoughtfully designing rooms that are useful and versatile in addition to beautiful. Fewer rooms means more time spent all together, gathered, which is my favorite way to be at home. Less storage space means deliberately bringing into the home the things I use often and love deeply. Less space in a lot of ways forces intention and creativity.
I plan to take all of the time I save cleaning, organizing and nagging, and spend it out on adventures, getting to know our new city! I am excited to not feel like I am wasting space and energy to upkeep areas of the house and life that are unused or unwanted. With the extra money we will have each month we will get to save a little more for the house we choose to buy once we figure it out. We'll also get to spend a little more on exploring, traveling, and enjoying unique experiences as a family.
We are so enthusiastic about this opportunity to experiment a little further with enjoying life more with less, and are sure to learn so many things along the way. This downsizing feels like moving forward towards the life that we want to experience, and I am excited to get started!