This series is sponsored by Baby Lock.  For over 40 years, Baby Lock has been dedicated to the love of sewing by creating machines for sewing, embroidery, quilting and serging – all with ease-of-use, high quality and a touch of elegance.

Megan Nielsen is not only one a huge inspiration and a good friend, she is also one of my very favorite designers. I love Megan's down to earth aesthetic, and how she makes things beautiful while still wearable. I was able to test the Briar pattern before it was available, so I already have five of them hanging in my closet. I haven't posted about any of them yet, and this one I made new just for this review. I think it's my favorite so far!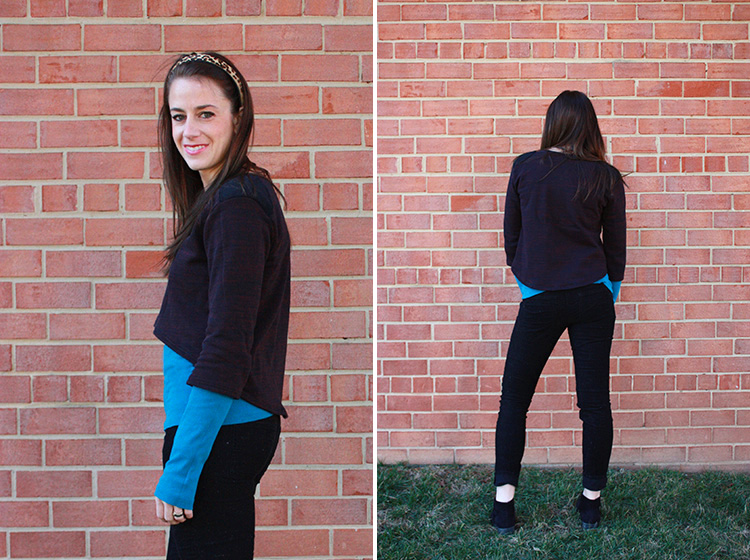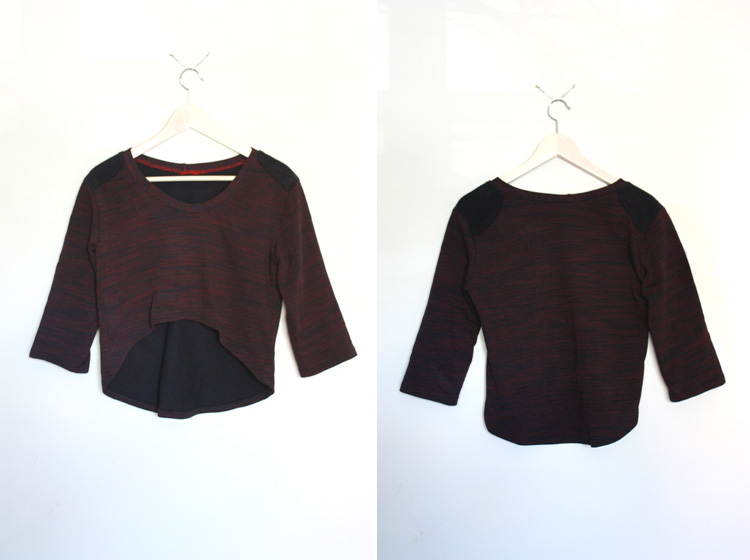 The Briar Pattern is like your favorite tee shirt or sweater but way more hip. I love the high low hemline and the pocket/shoulder patch options. This pattern is so very easy to cut and sew. There are only five pieces ( plus pockets or shoulders) and the construction is just like a basic tee. I used a funky french terry for this version, and flipped the material inside out for the shoulder patches. I finished all of the hems with my Diana coverstitch, and the whole project took about an hour start-to-finish!
If you've never sewn with a Megan Nielsen Pattern, you need to get one. She pays such attention to the details that really matter to seamstresses. The patterns are printed on nice, thick paper and nestled in roomy envelopes with velcro closures. The instructions come in the form of an illustrated booklet, so flipping back and forth between steps is simple! Megan also includes several ideas for variations with every pattern, along with a few pages for notes. She recognizes that everyone will need a little something different, and leaves room for things to be made personal.
Megan Nielsen branding is impeccable. I kind of want to wallpaper my sewing closet with the adorable croquis that show off the technical designs on her patterns. Okay, I kind of want to be one of those adorable croquis! If I keep sewing her patterns for myself, maybe one day I will!
Pattern: Megan Nielsen Briar, size S
Fabric: black and red heathered french terry from Paron Fabrics in NYC
Sweet Mim made her adorable Briar for her sister! Lucky girl!
For the chance to win this awesome Megan Nielsen Briar pattern, leave a comment below before Saturday, January 26th! Good Luck!
**WINNER: LITTLE BETTY DESIGNS** Thank you all for entering!