Stylo Magazine, Issue 04 released yesterday, and with it this Mexican Style Inspired editorial shoot I created entitled Color Me Fiesta. The magazine is basically a children's fashion sewing magazine, published only online with clickable links to all of the patterns, fabrics, and accessories used in every spread so that the looks can be recreated by the readers! It's such an amazing collaboration between the editors, Jessica and Celina, and the many talented contributors they pull together for each edition. I was thrilled to be invited to submit a spread, and am so happy with the way mine turned out. The full magazine is available here, and I'm excited to share a few (okay, a lot!) of my favorite shots.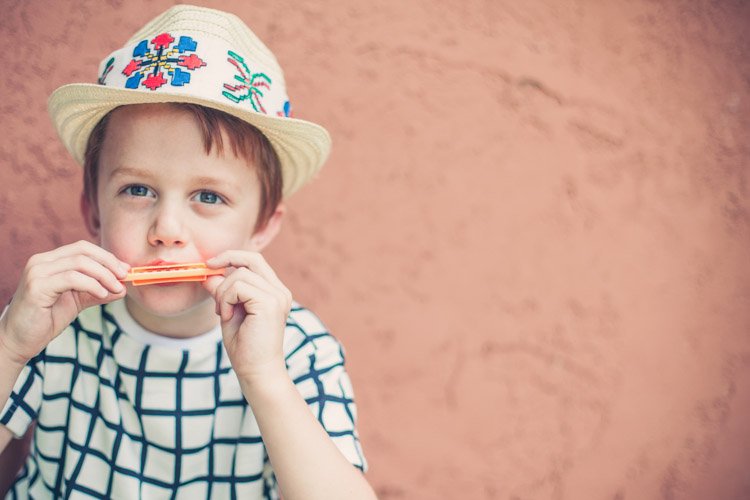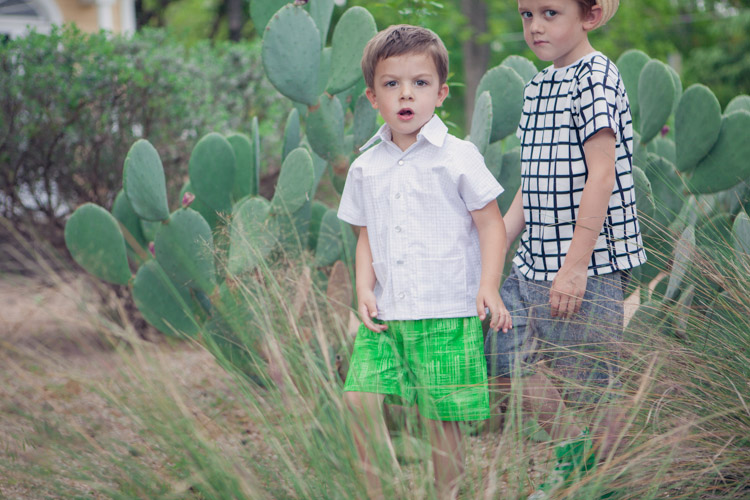 This issue had the theme "High Fructose" and the first thing that popped into my mind was a sweet-filled piñata! Since I'm becoming Texan, and have always been inspired and excited by desert landscape as well as Mexican culture, I decided to create a South of the Border feel for my outfits and my shoot. Read on to see the full looks and the candy falling!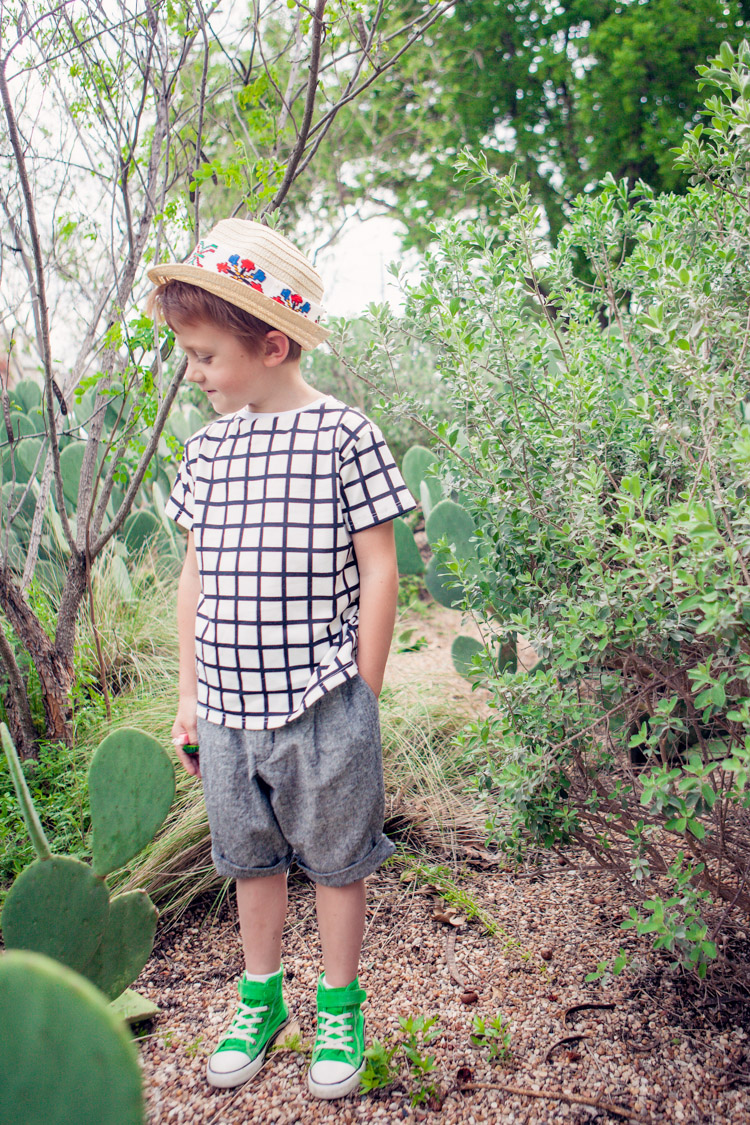 Milo's outfit was a modern take on a Latin style. I adore these shorts, and felt like they should be combined with a bold but simple top. Adding bright high tops and a straw hat with embroidered Mexican fabric brought in some youthful Mexican feel. He loved all of the pieces and I'm happy to have them in regular rotation in his wardrobe.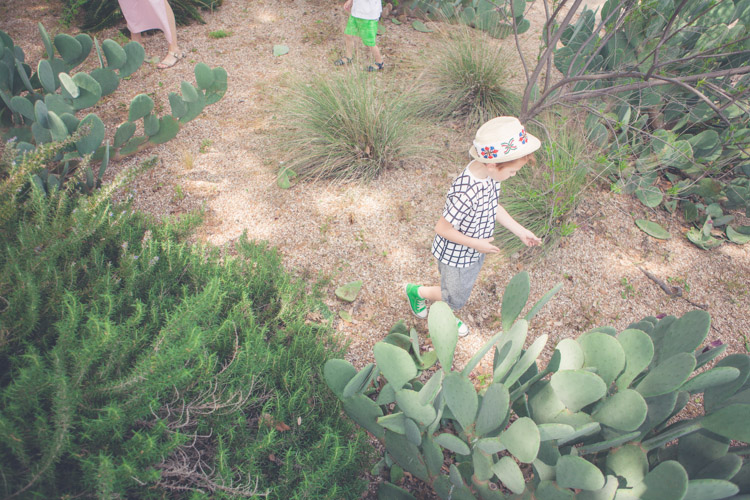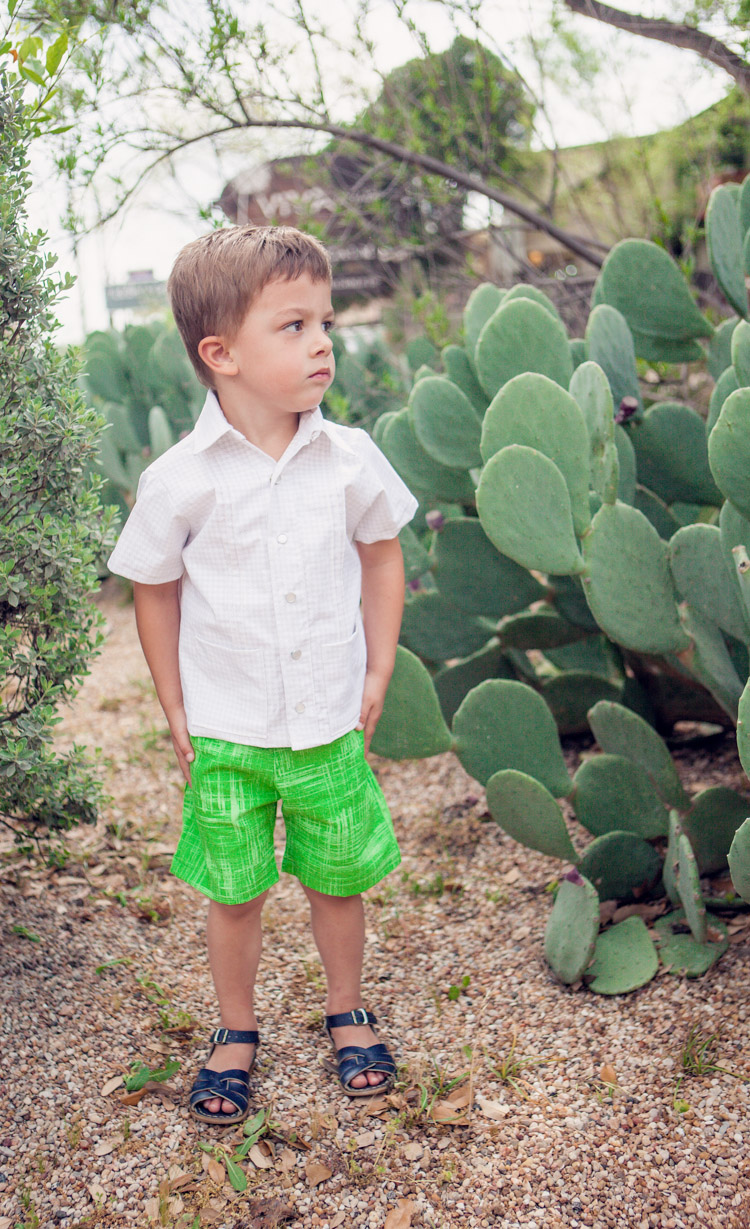 Eliot's outfit has a more traditional Mexican look, with this pattern turned into a guayabera top. I added pearl snaps for easy dressing, and to bring some western in. His shorts were so simple, and I used a vintage Mexican embroidered fabric from Dave's grandmothers stash to add some detail to the back pockets.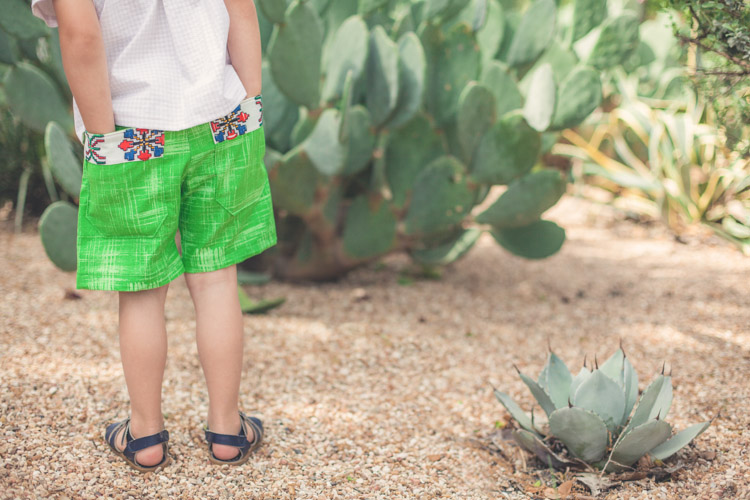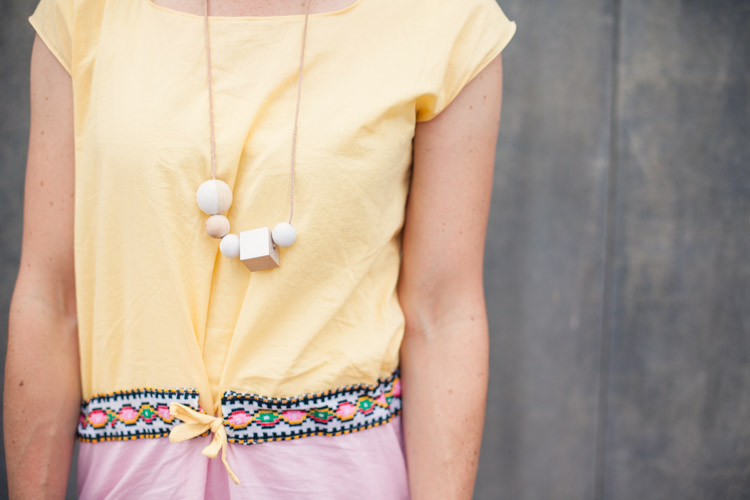 My dress is another version of this simple one I made last year, and I just color blocked the fabrics and added a strip of the same Mexican fabric for the drawstring. It's super lightweight and comfortable, which makes it perfect for my Texas summer staples.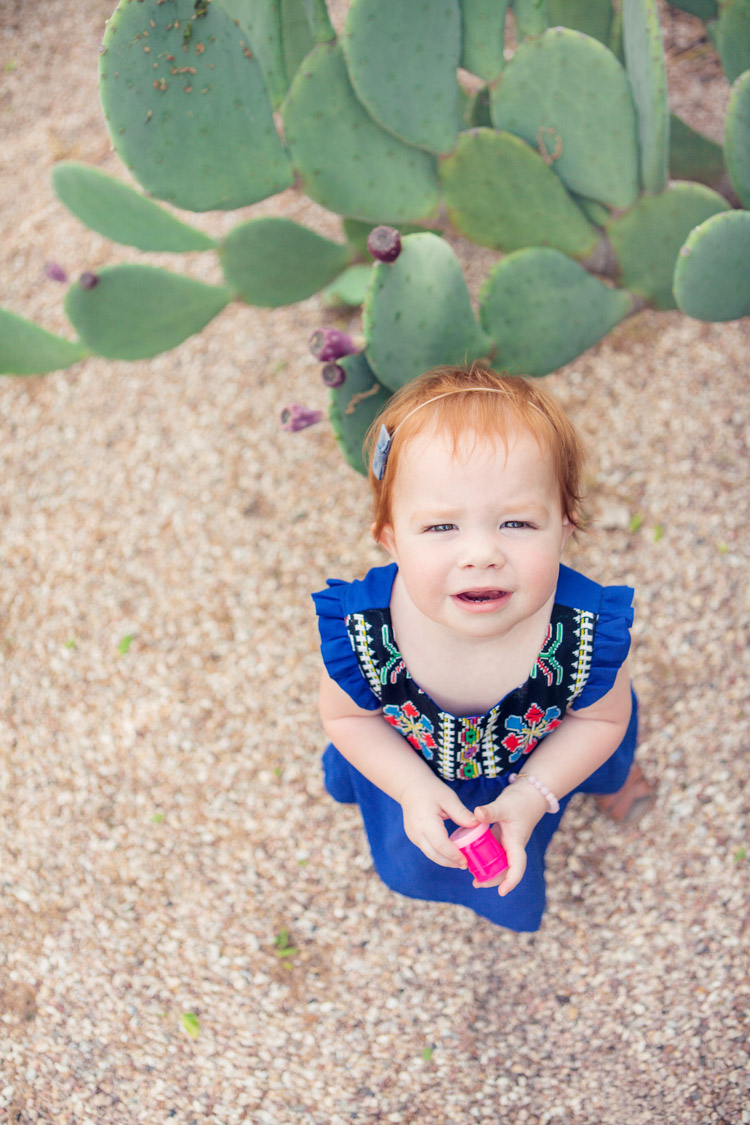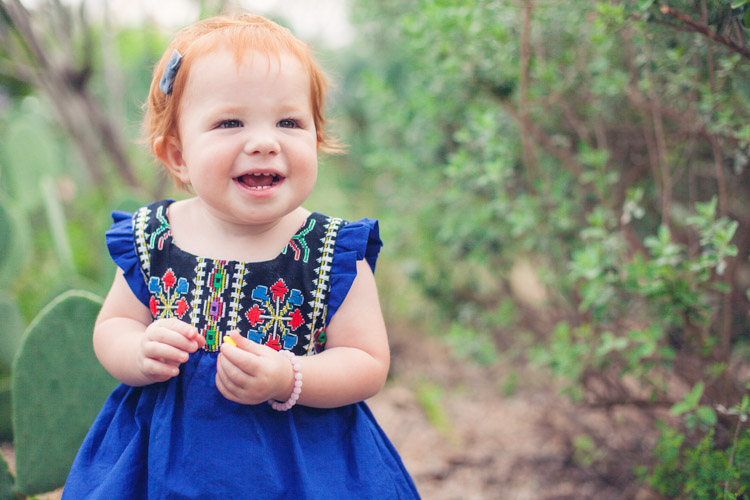 I designed Plum's dress as an elevated version of a typical Mexican shift dress. This pattern was perfect, and by adding the embroidered fabric as the dress bodice I was able to really bring a sweet latin look. It's one of my favorite dresses that I've made for her and she wears it often!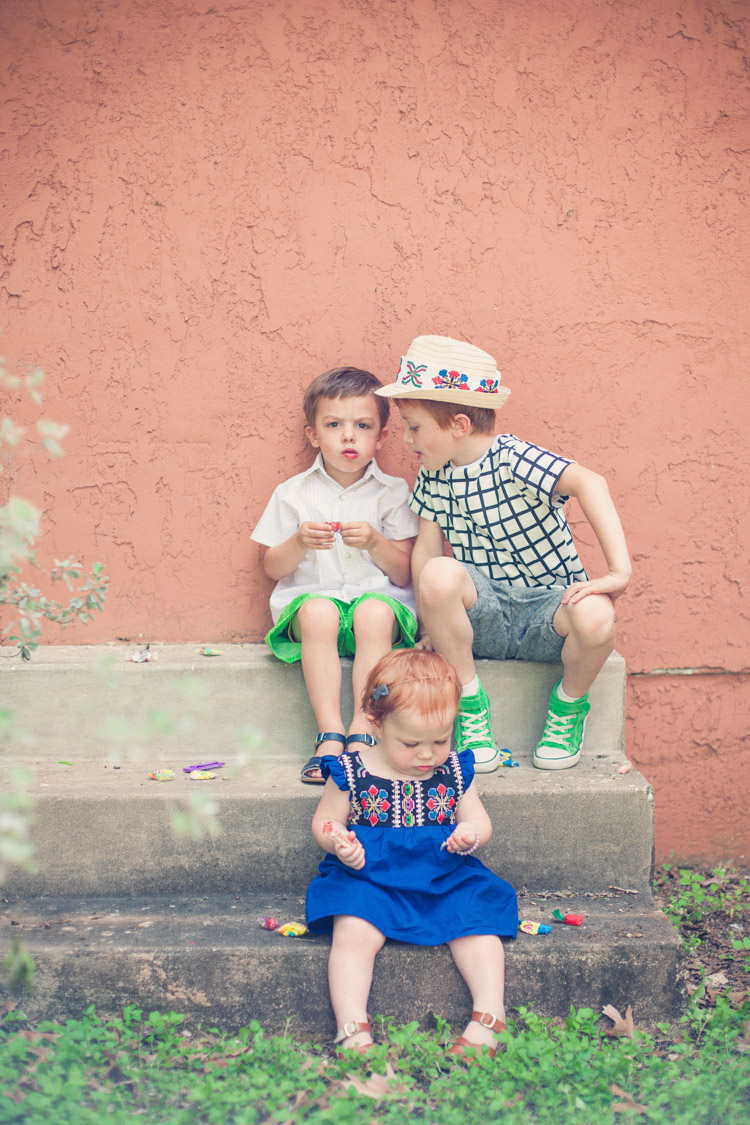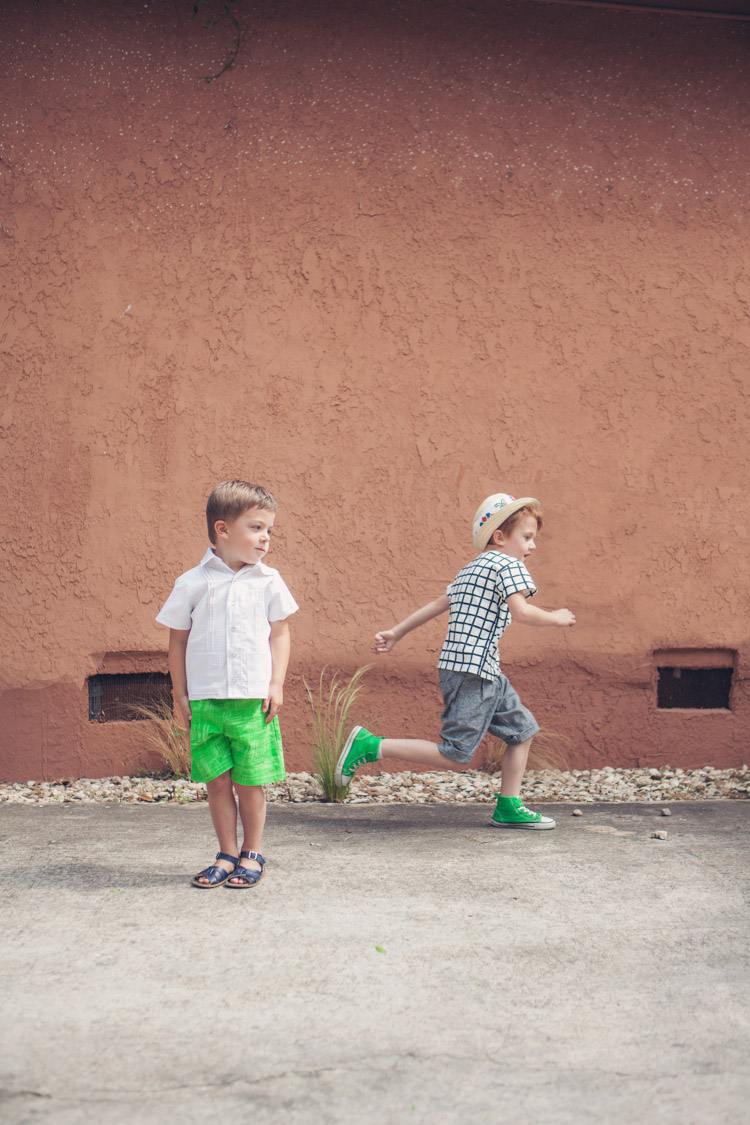 One of my good friends and talent photographer Amanda shot the looks for me. I had a pretty clear vision of what I wanted: desert scape, dusty sunny feel, candid and natural shots, and she nailed it. I've been giddy about these images for months! It's so fun to finally share them.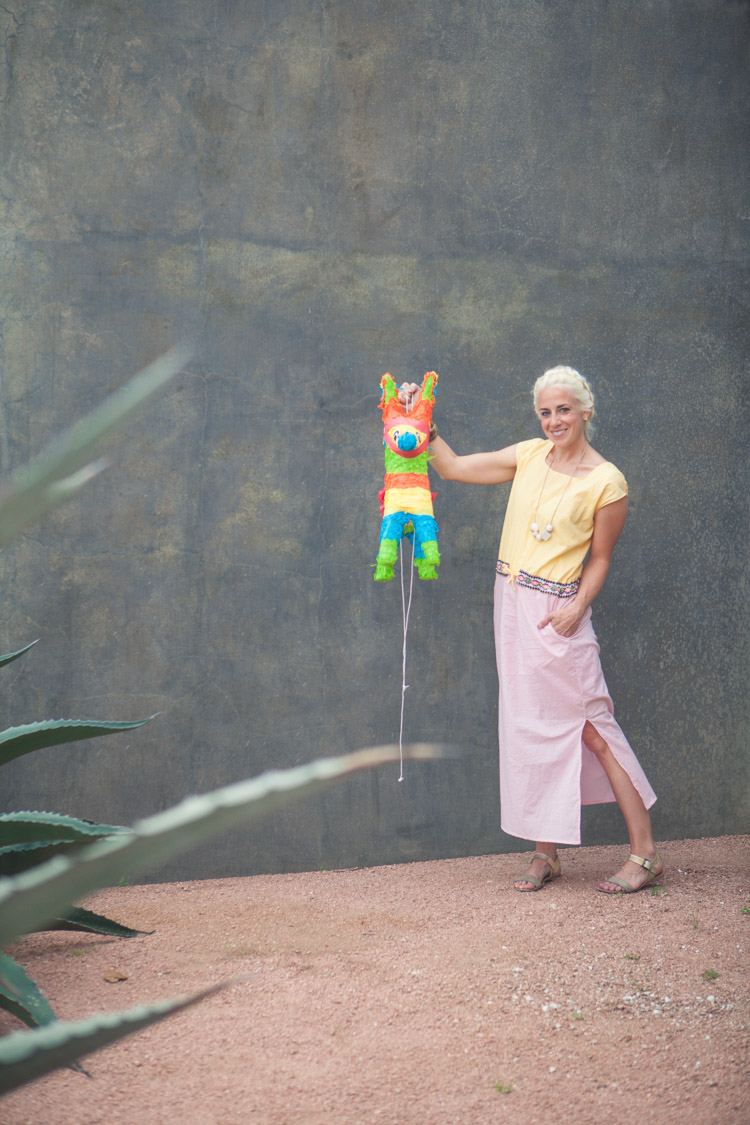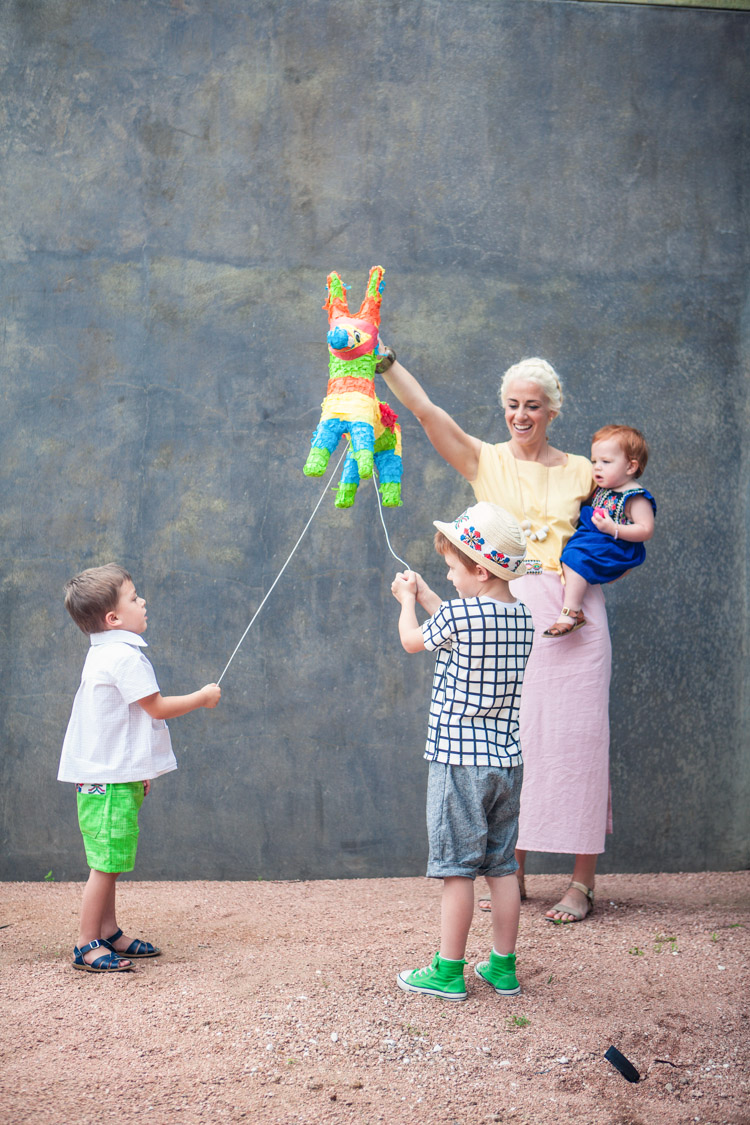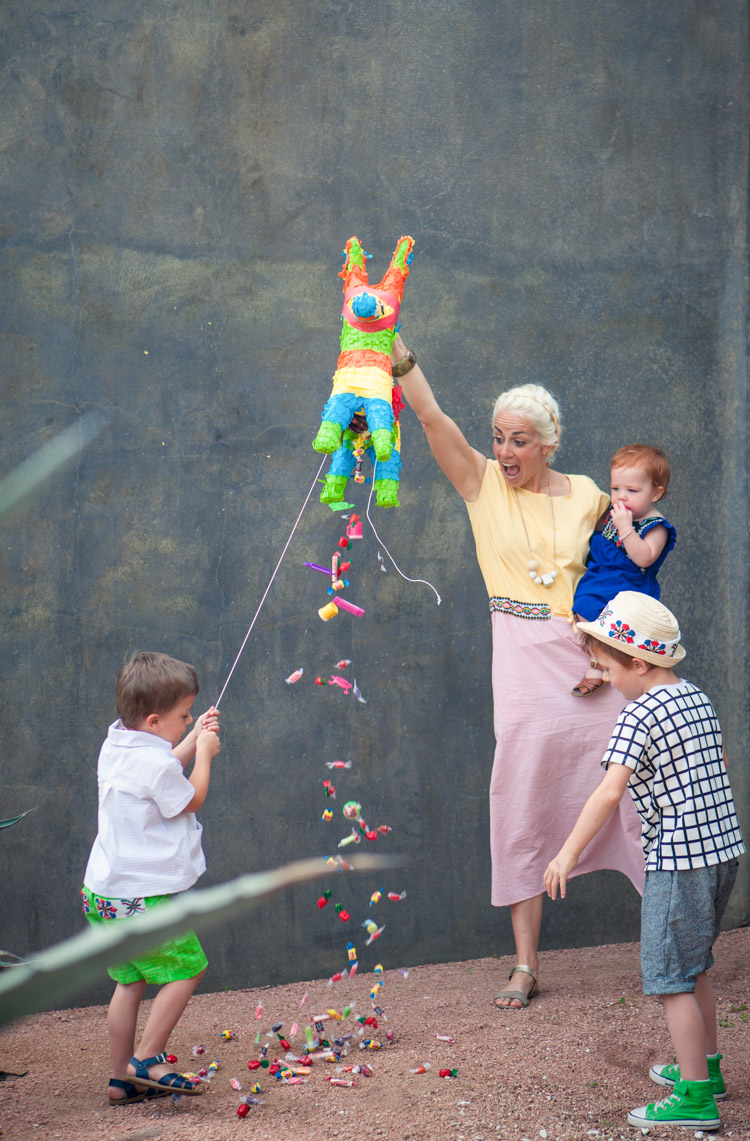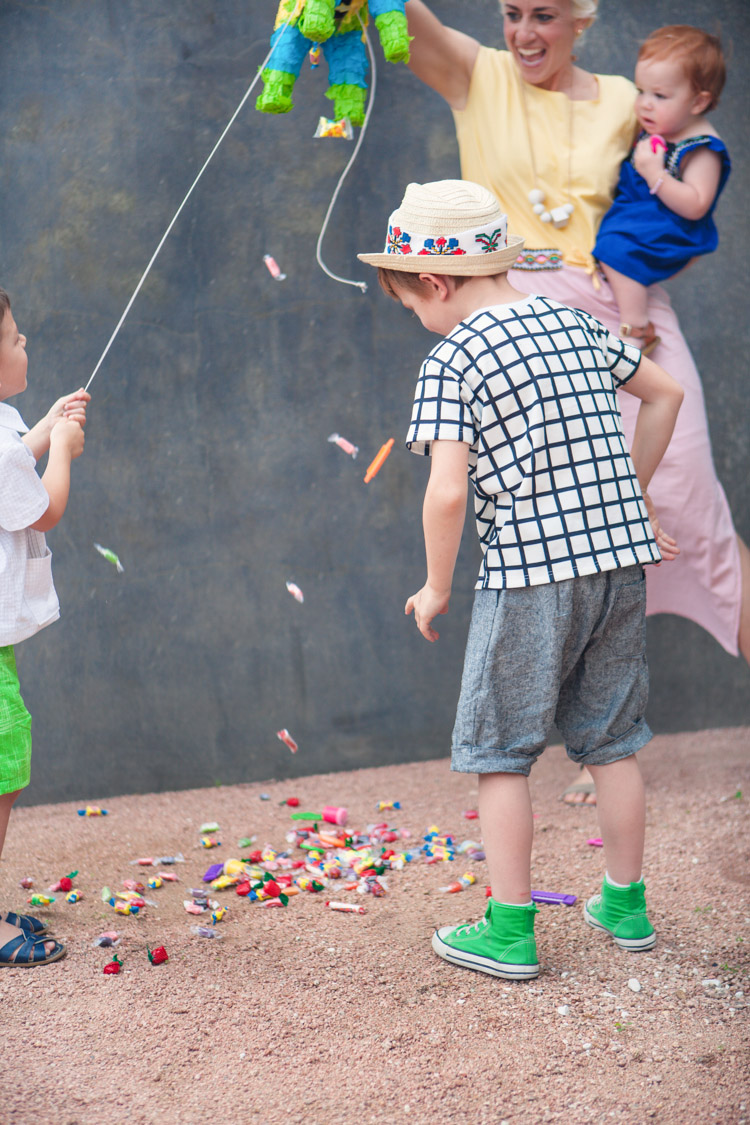 It was pretty easy to shoot the kids for a couple hours when we were looking forward to the promise of a piñata! They snuck treats throughout the first location, then we had so much fun pulling those strings and letting it fly. I rigged a basic beat-it-up piñata into a string-pull version and will share the simple DIY next week. It was awesome to be able to pull once and have it all come out!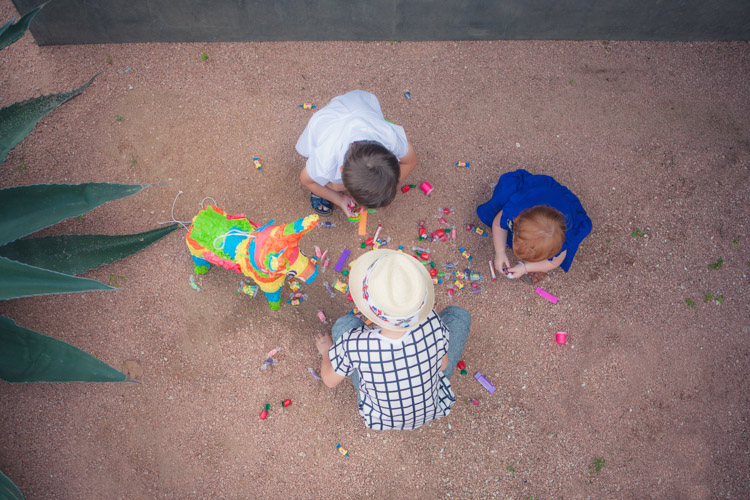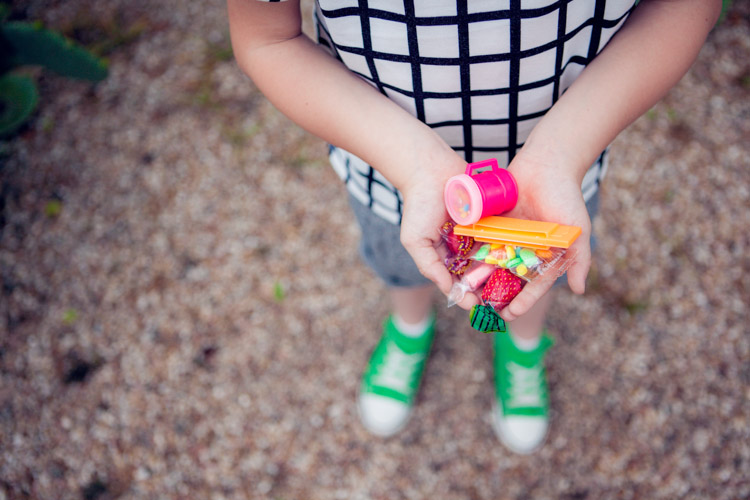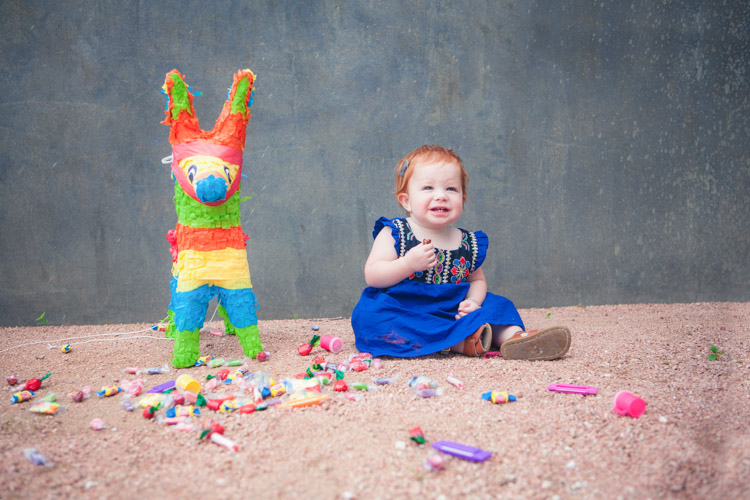 If the candy wasn't enough, I thought some super-saturated popsicle lips would be the best way to close out the shoot. So when we were fairly certain we had all the shots we wanted, we gave each kiddo a popsicle and let them enjoy. The outfits got as drippy and sticky as could be, but they loved every minute.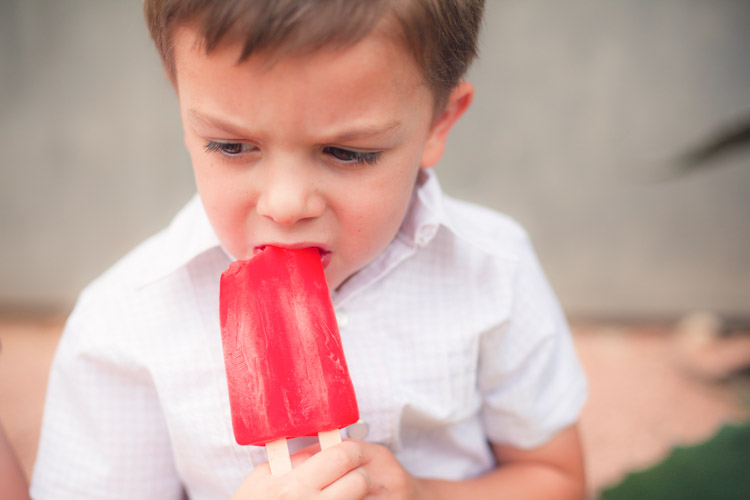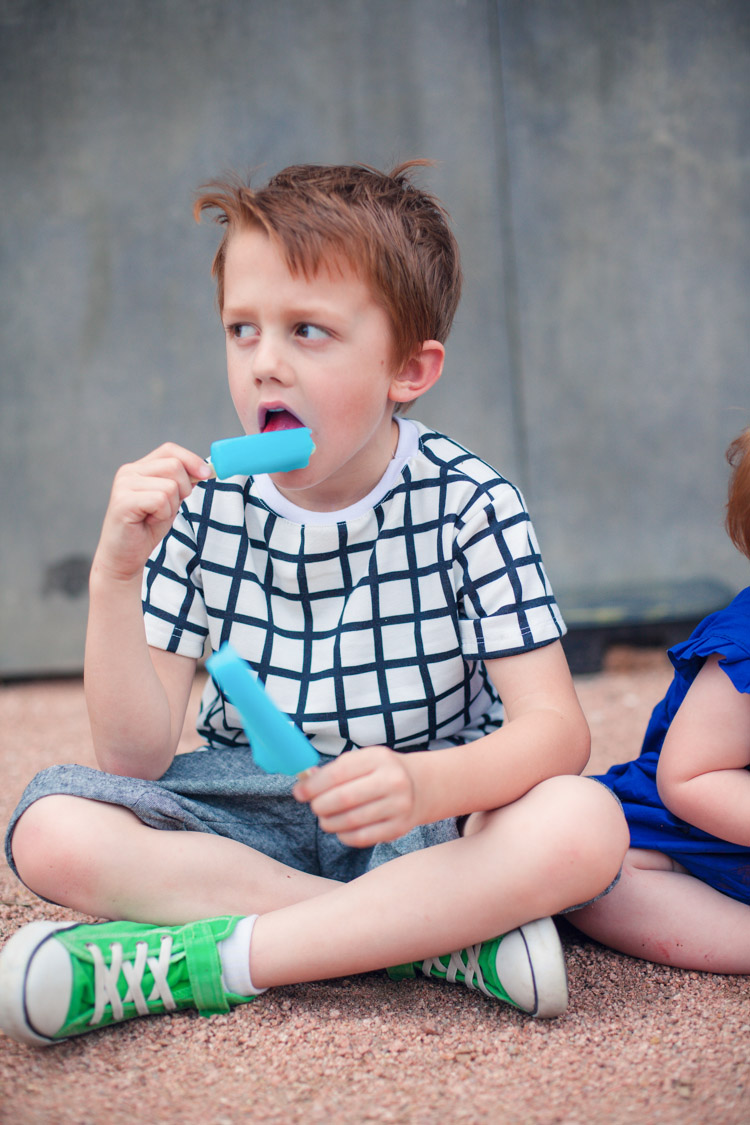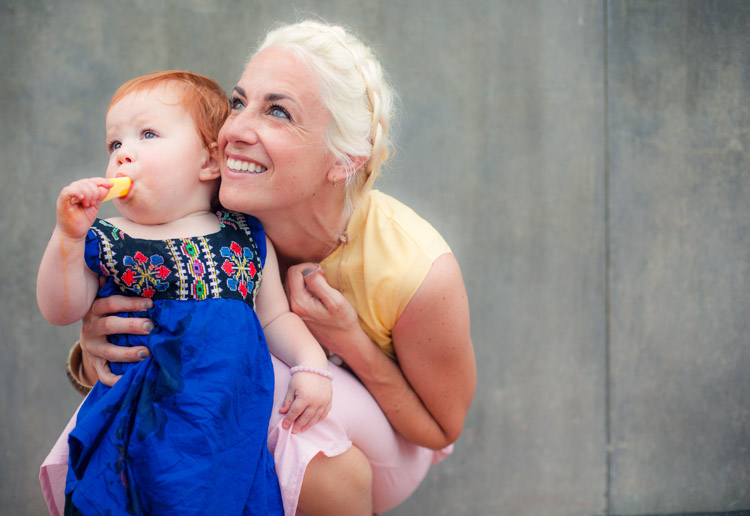 With my simplified and somewhat minimalistic approach to life, possessions, and wardrobe lately, I challenged myself to create outfits that fit my style, and were things we all could and would wear again and again. It was such a fun experience. I loved the creative process from designing and sketching my looks, to choosing the perfect patterns and fabrics, to sewing and finishing and finally shooting and editing the spread. It's amazing how much work and energy can go into these projects, and when you flip though the whole issue you'll be blown away by how much collective talent and vision there is inside. I was so happy to be part of the fun.
Here are the details for each of my looks. They are also included in the magazine, along with all of the details of every other spread!
Milo is wearing:
Eliot is wearing:
Plum is wearing:
Miranda is wearing:
All of the patterns and fabrics for my spread were generously donated by the individual companies. Michael Levine has offered Stylo readers the chance to use the coupon code 'STYLO4' for 10% off of your entire purchase, so if you need some fabric, now's a great time!