After almost a year without buying clothes or regularly sewing new ones, I'm stepping back in with more intention, and creating things I really love. This midi shirt dress made with BOUND voile from Art Gallery Fabrics fits the bill all the way. (Oh, and I got bangs!)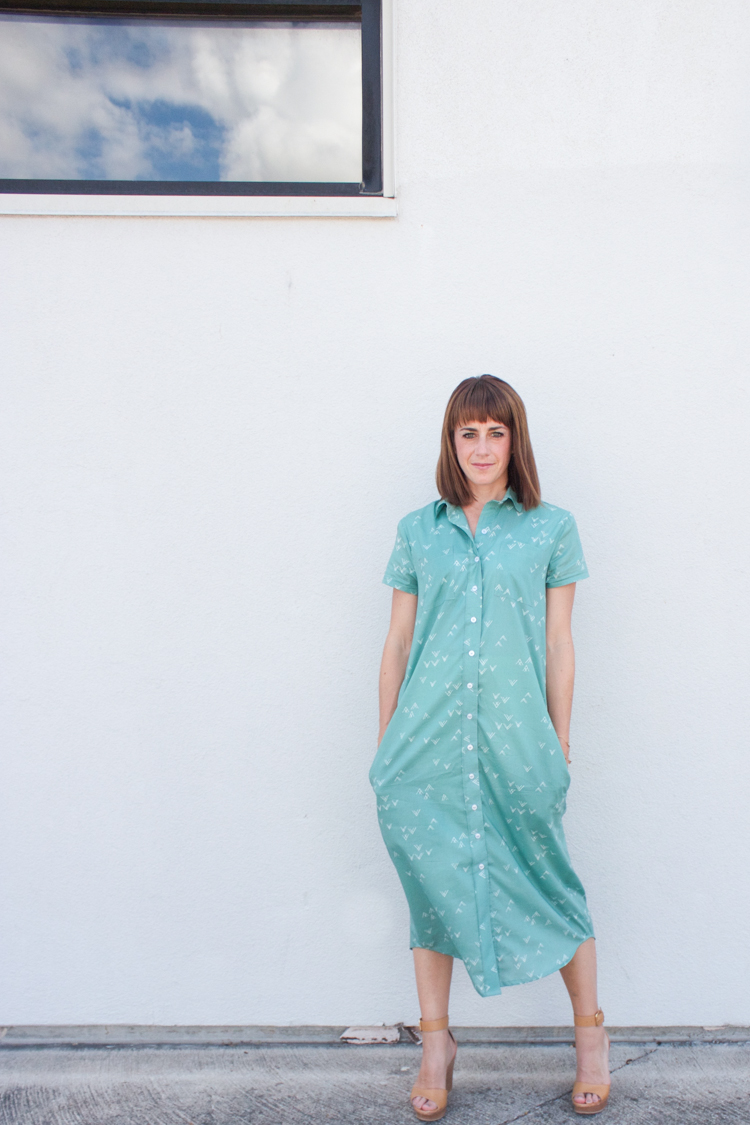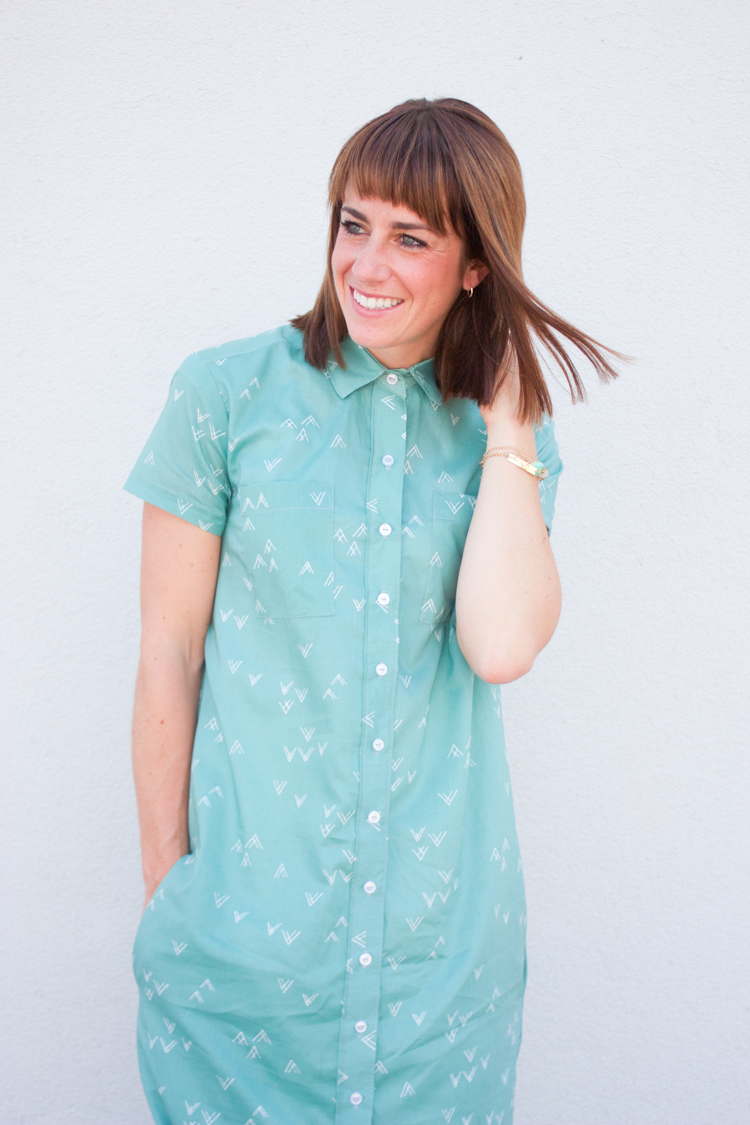 This dress really feels like everyday wear to me, and there is a very good chance it will be (as in, I may never want to take it off!) The length and pockets make it practical for my life chasing the boys and picking up after my whirlwind of an almost-two-year-old. The short sleeves and lightweight voile make it ideal for the Texas summers by itself, or layered with a cardigan and boots for the very mild Texas winter. I love this green, and the subtle print. It's basically an overall win.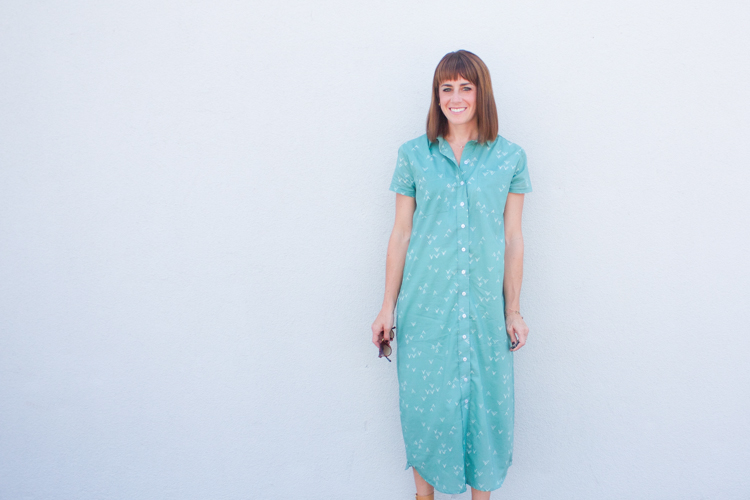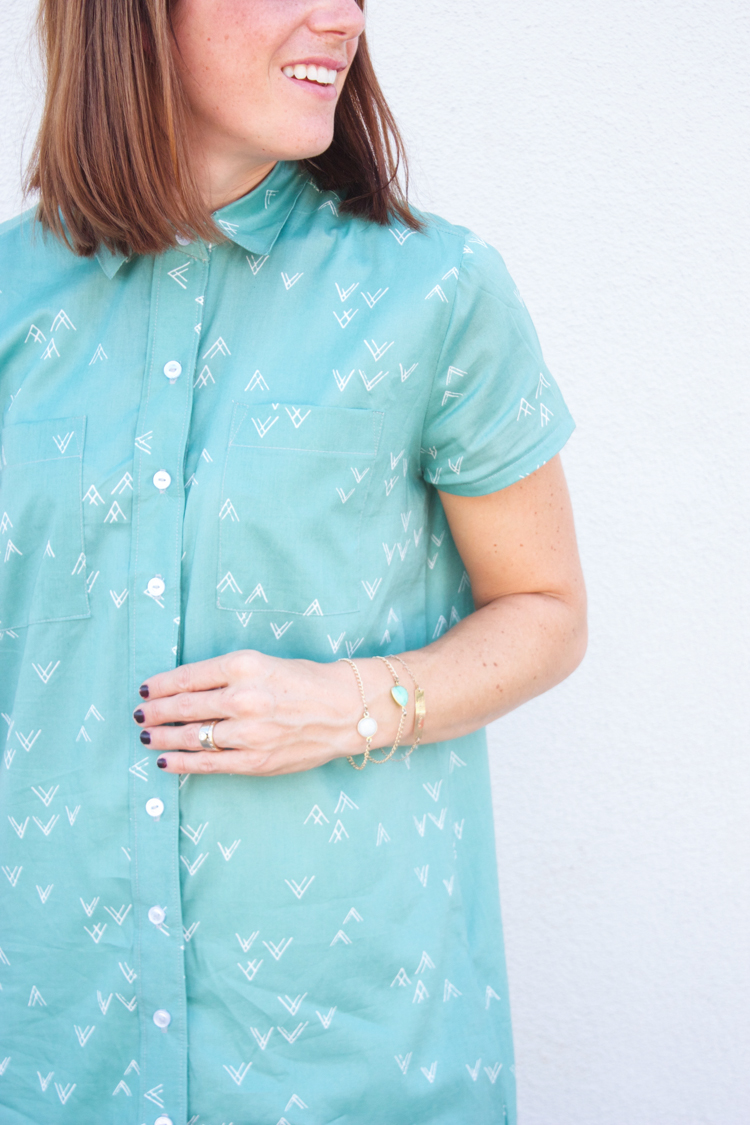 To make this dress I began with the Archer Button Up Pattern by Grainline Studio and lengthened it to midi-length. I also shortened the sleeves, like I did the first time I made it into this Tiger Shirt. I love Grainline Patterns and have sewn half of them. Jen's style aligns a lot with my own, and I adore her patterns as great building blocks for making my own designs come to life with a little help. I sewed the whole dress together then had to run to buy buttons. As I sat staring at the dress, I considered using it as a long kimono because I have such mental block against sewing button holes! Ha! I powered through, and they turned out beautifully. I really love the way this ended up.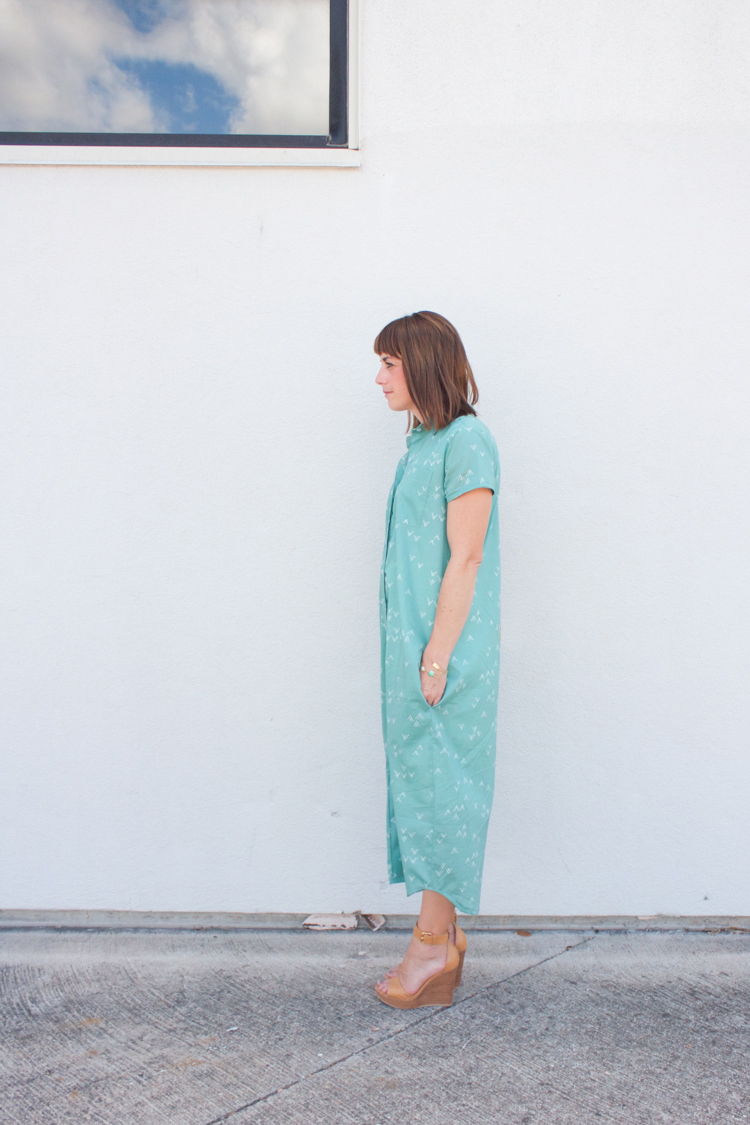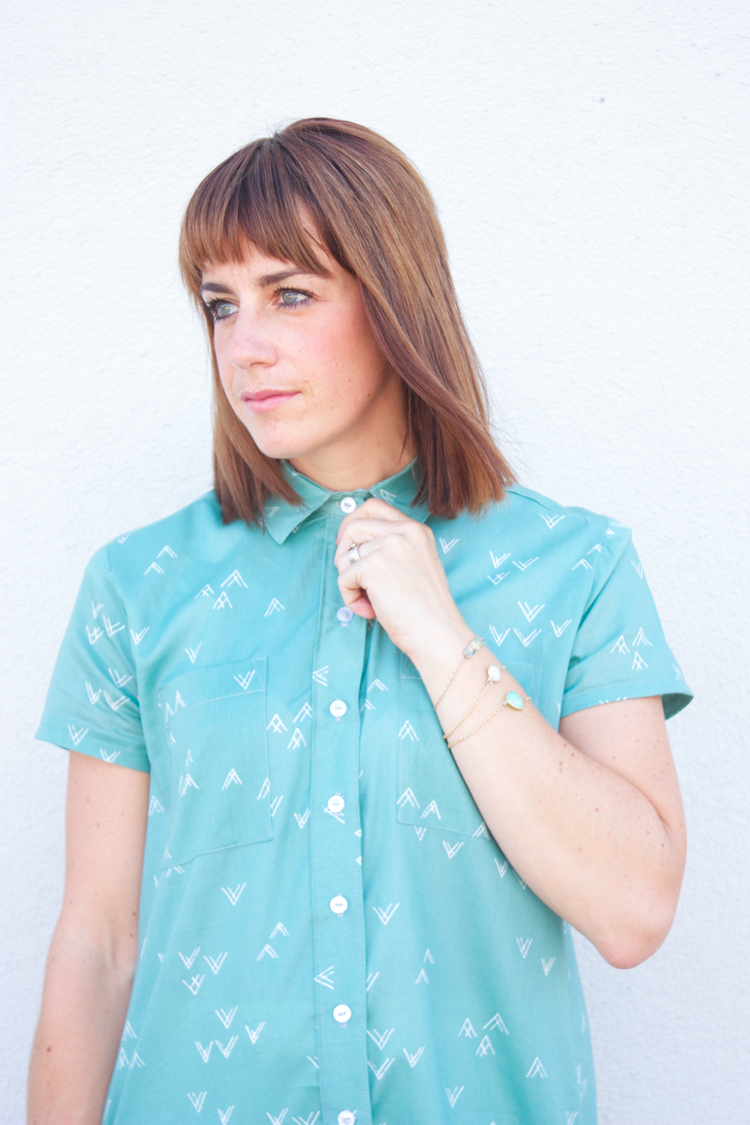 April Rhodes is one of my favorite modern fabric designers, and her new BOUND line is no exception. The colors are beautiful and subtle and the designs feel organic and natural. Because of sewing mostly apparel, I'm always happy when I see a substrate like voile in a beautiful more fashion-looking fabric rather than some of the more novelty cotton prints. I've sewn with Art Gallery voile before when I made this polka dot maxi skirt (not subtle, but fun!) and the material is so soft and very high quality. I really love working with it and AGF provides a great selection.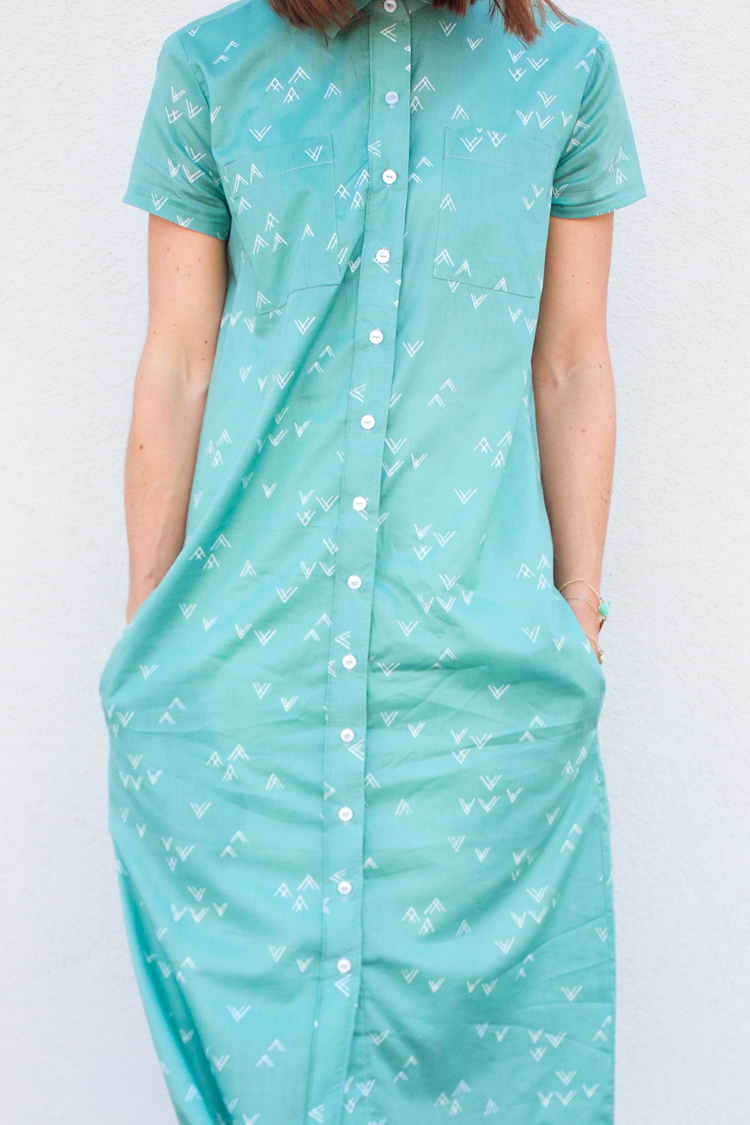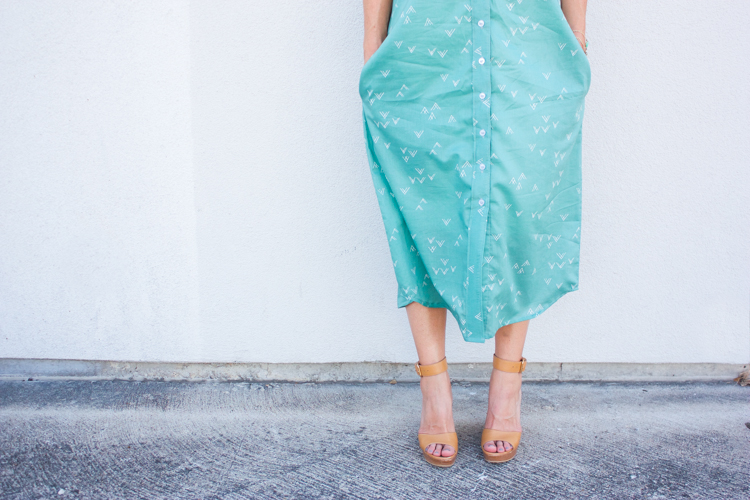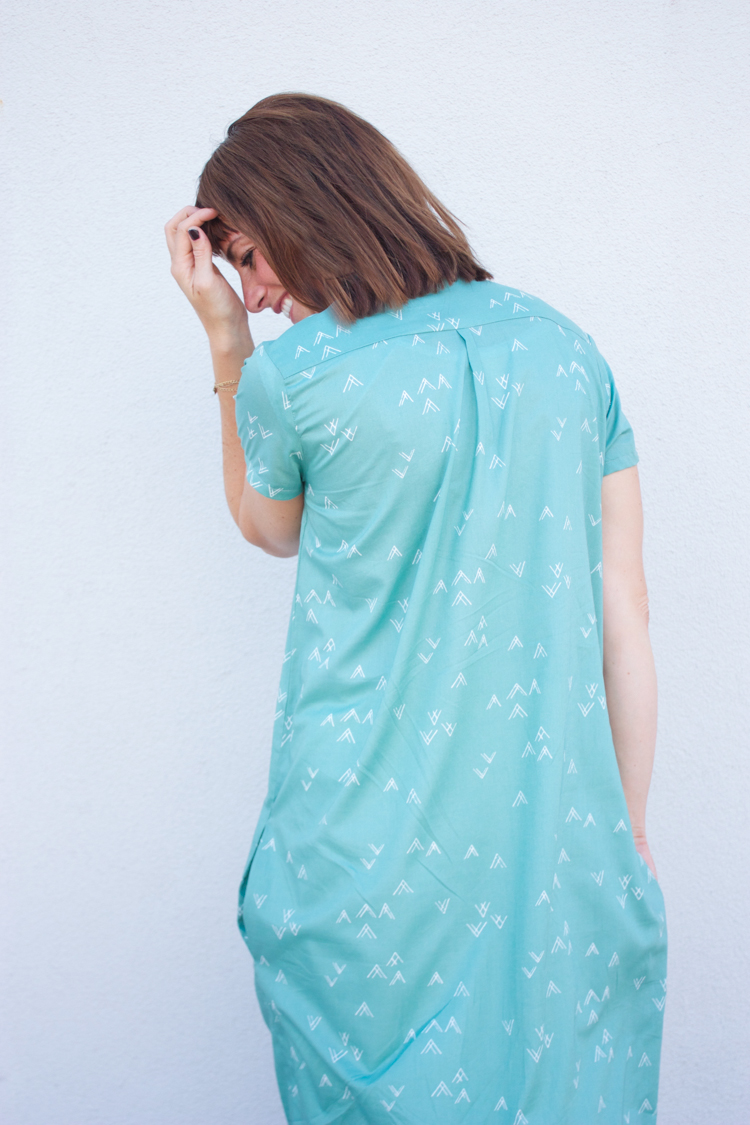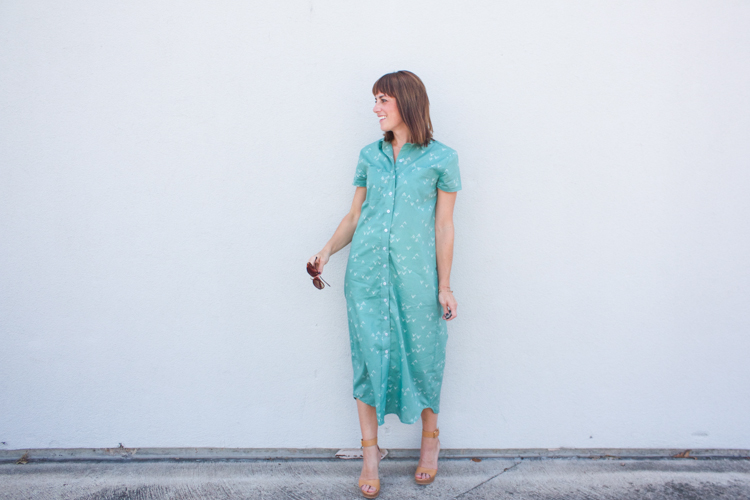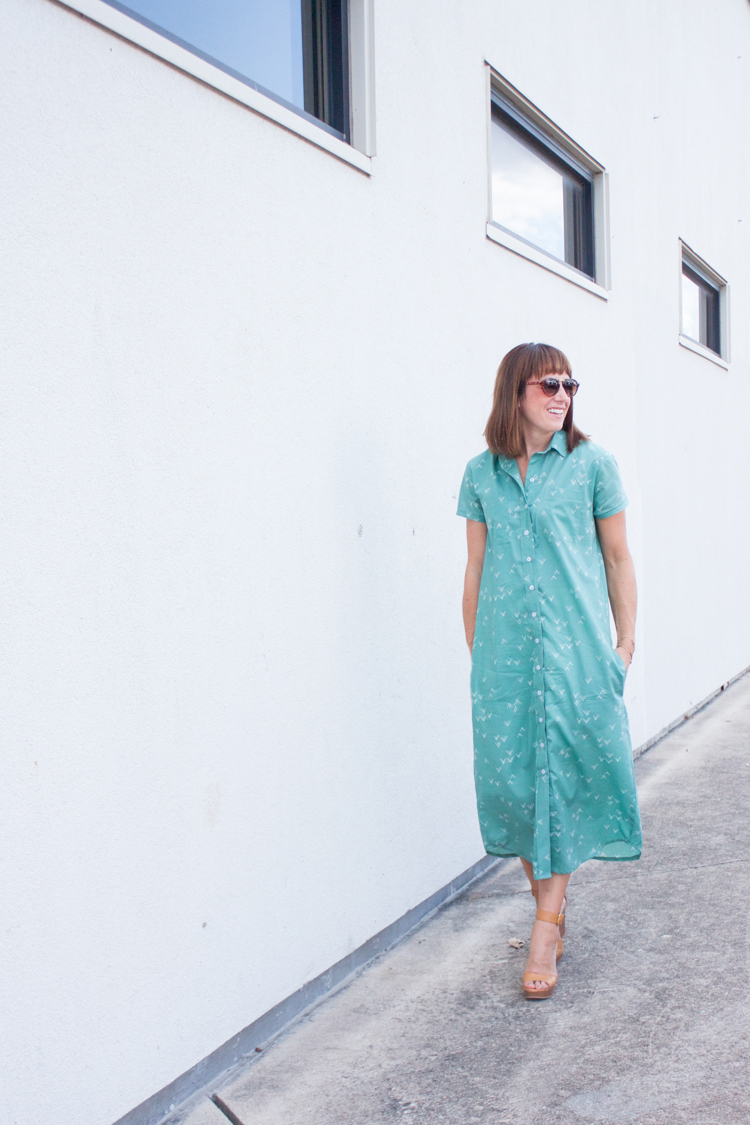 Dress: Modified Archer Button Up using Bound voile from Art Gallery Fabrics
Shoes: Emerson Fry (similar here)
Bracelets: The Shine Project 
The fabric for this project was sponsored by Art Gallery Fabrics as part of their 30 days of Sewing with AFG. Thank you!