Eliot turns five-years-old today! As he's grown up, so has his deep love of wearing costumes, jumping on the trampoline, and watching movies. We have a family movie night every Friday, so we switched it up with a fun new movie night idea!
Instead of watching at home, we had a minivan movie night to enjoy the The Land Before Time DVD, which was one of my childhood favorites. We don't have a DVD player in the house, since we're usually streaming movies, so I transformed the car into our theatre by taking out the front row seats, laying down a blanket, and piling pillows in for us to lounge on. The kids eyes grew wide with excitement as they saw our minivan movie theater!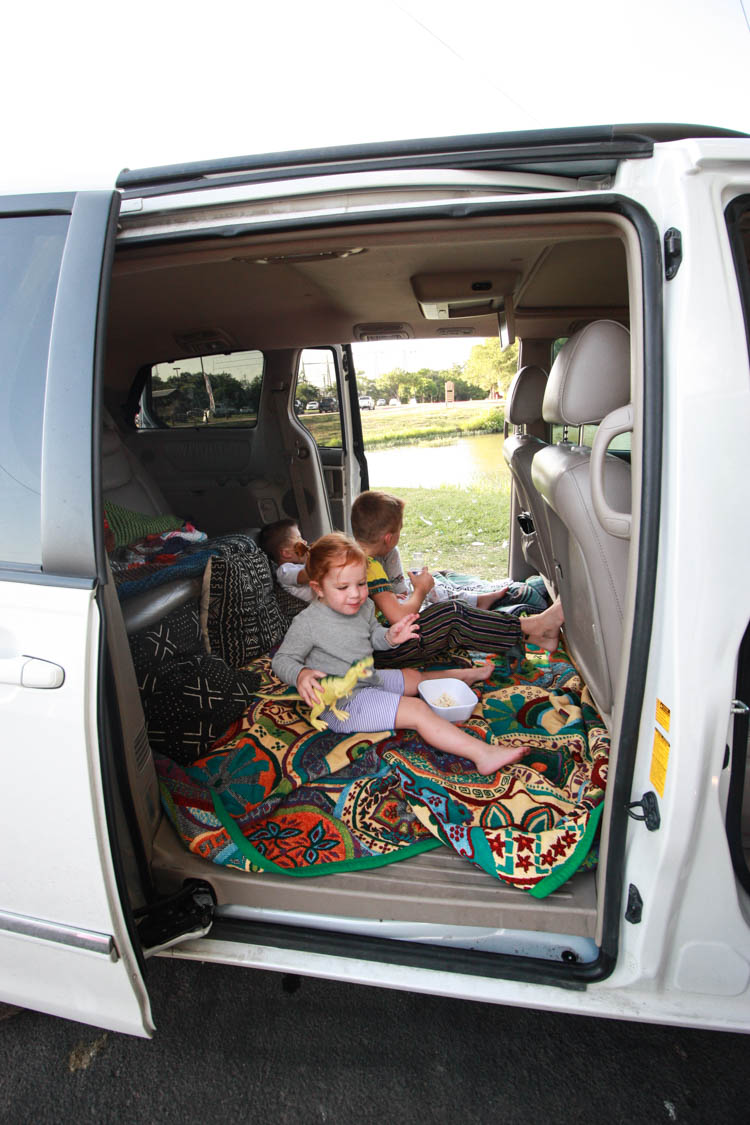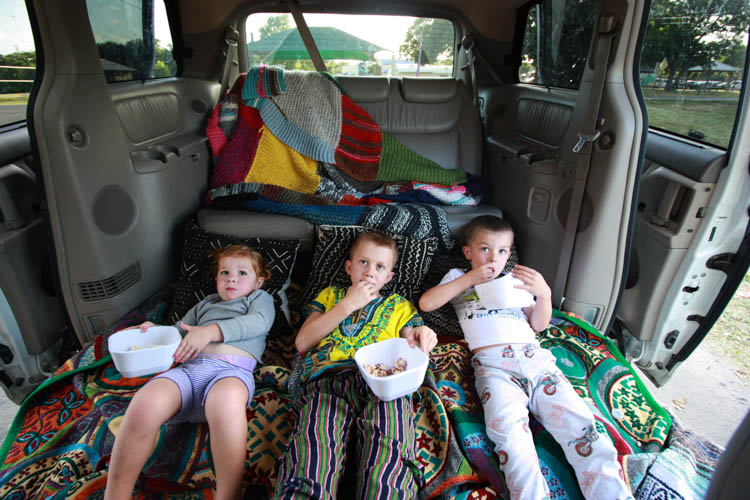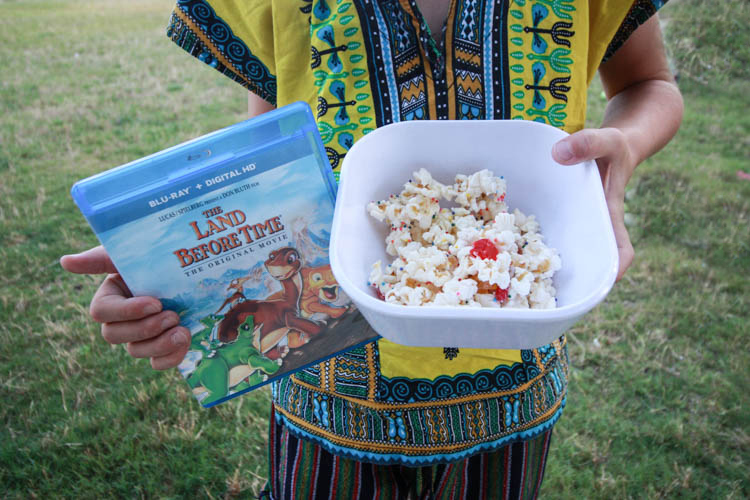 A few weeks ago I had a bizarre dream, that involved some white chocolate and sprinkle-covered popcorn, and I woke up craving it. I decided to add a build your own popcorn bar to our movie night, and grabbed some Pop Secret, white chocolate chips, caramel balls, mini chocolate chips, sprinkles, gummy bears, and red hots at Walmart on the way home from errands to make this fun popcorn recipe happen.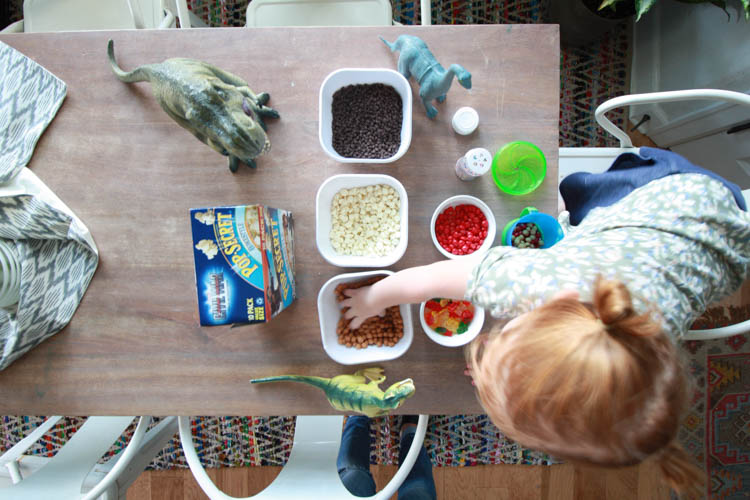 The easiest way to make the popcorn movie snack turned out to be scooping a handful of each desired treat into a bowl, adding freshly popped popcorn to the top and letting it melt the chocolate a bit. Then stir the popcorn around into the melted chocolate and caramel, coating it lightly. I also chilled the mix in the refrigerator for a few minutes to keep little fingers from being too messy.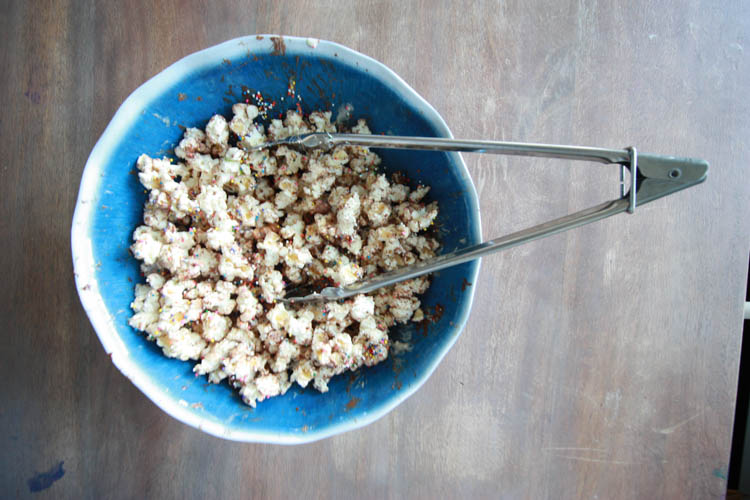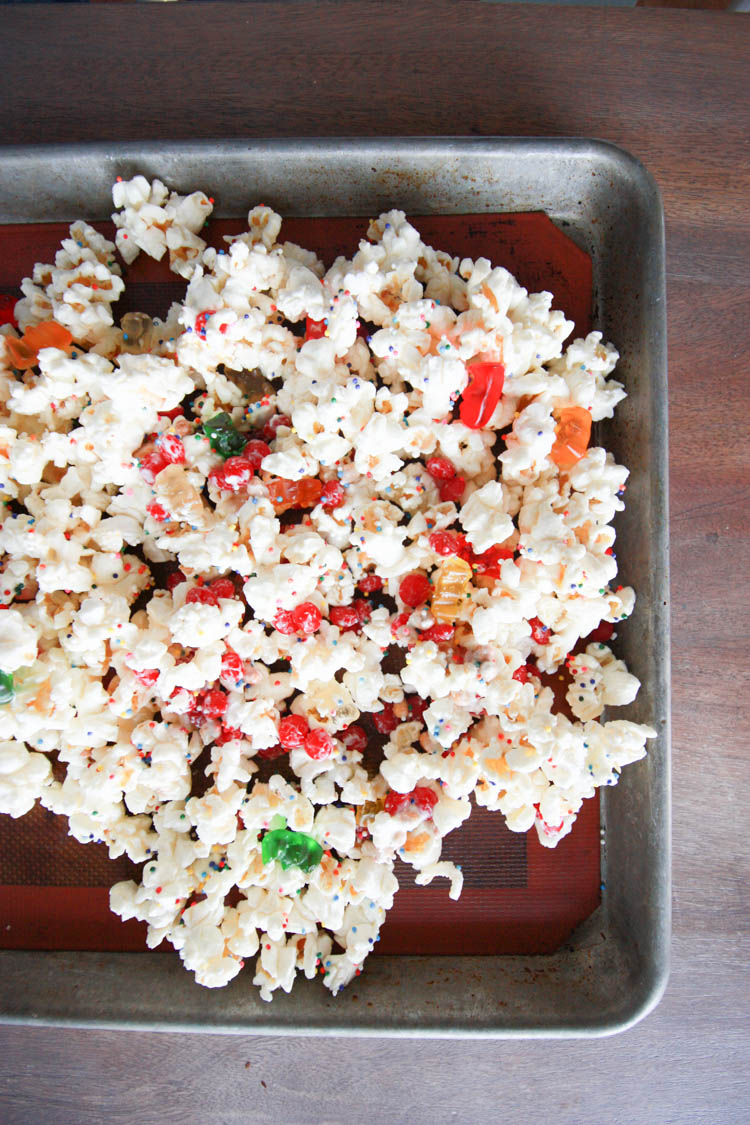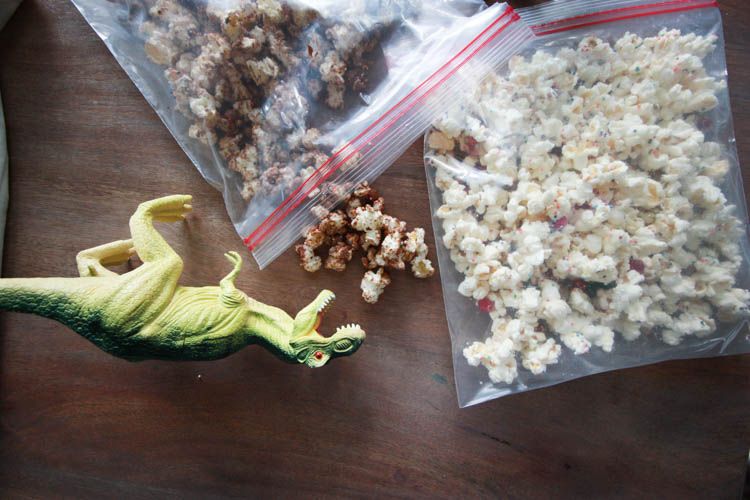 We drove over to a local park and turned on the show next to the duck pond. The view was pretty, and the kids thought the gaggle of geese watching us was pretty funny too.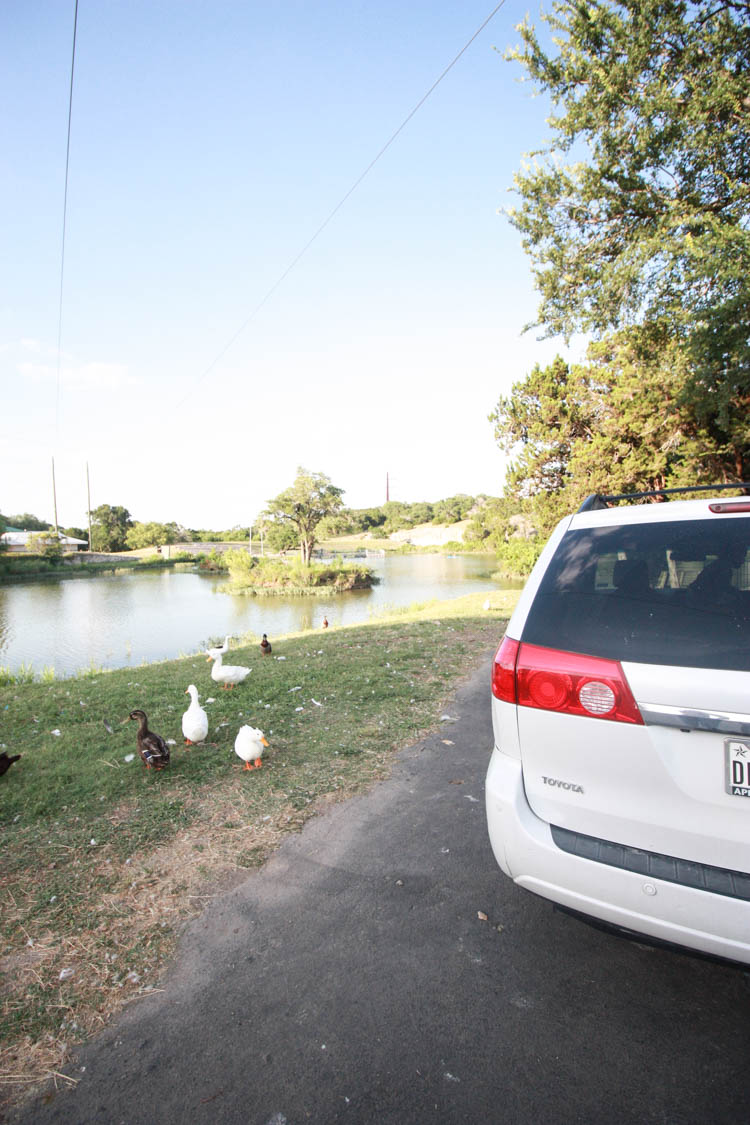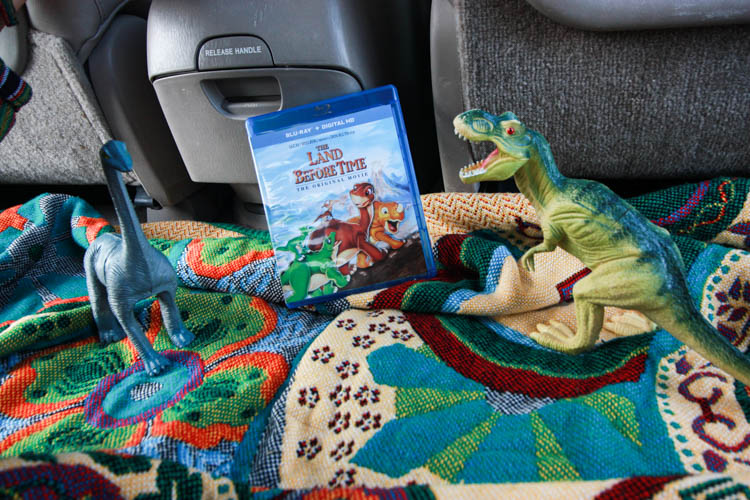 It wasn't until we were almost to the lake, with The Land Before Time movie all hyped up for our kids, that I realized the car has a regular DVD player and I had a Blu Ray disc! Luckily, we had a stack of movies on hand and promised them that we would download the included digital version today so we can stream it at home for our weekly Friday night movie. Something else to look forward to! And I think we'll break out the white chocolate sprinkle popcorn again!
For your own family movie night, whether in the minivan or not, head to Walmart to grab The Land Before Time: The Complete Collection DVD available now, while supplies last!
This post is part of a social shopper marketing insight campaign with Pollinate Media Group® , Universal Studios Home Entertainment and Pop Secret, but all my opinions are my own. #pmedia #Pop4LandB4time http://my-disclosur.es/OBs