After last week's Modern Wood and Brass Towel Holder, I thought I'd create another simple wooden dowel project. Because wooden dowels are readily available at the hardware store, they make a simple material to work with. I have been using a Modern Wooden Dowel Tack in my home as a replacement for a basic thumb tack, to hang art and lightweight hats or scarves. They look amazing, have a clean line and more modern look than most wall hooks, and turns out they hold more weight than I expected!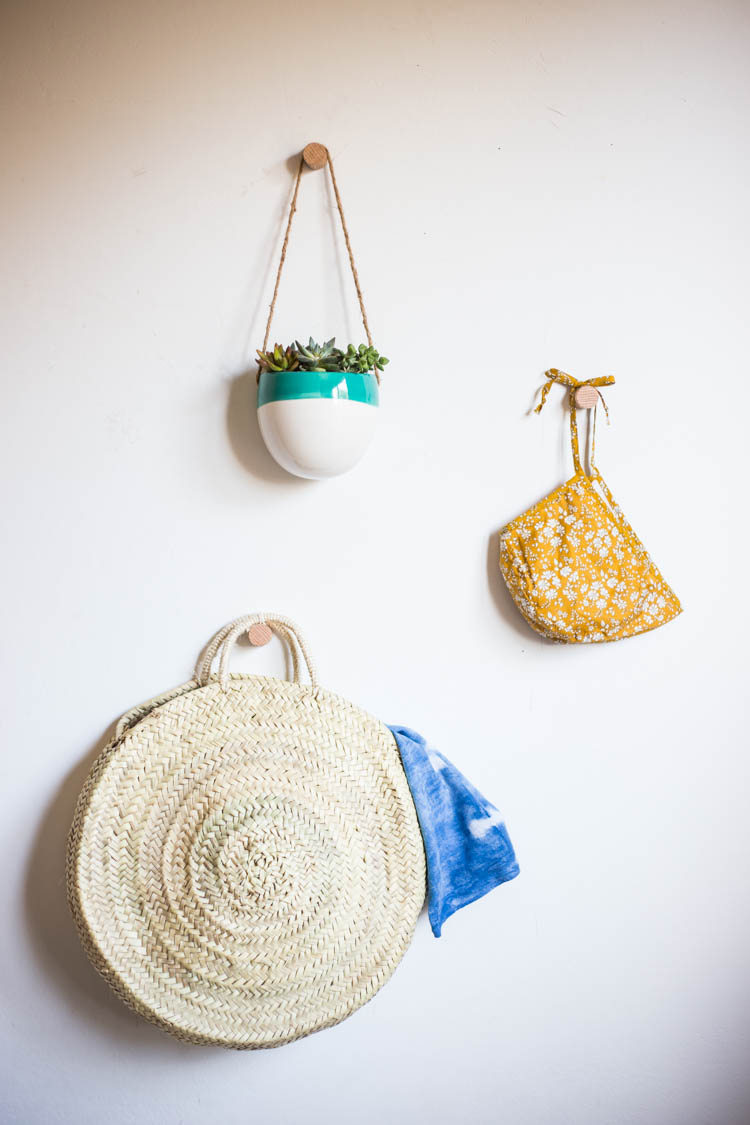 More and more, I am using my walls to display household items as art. Hats, towels, baskets, and plants can all be hung and arranged as readily as art, and changed out with my whims or the seasons. I love being able to use a small wooden dowel tack to place things temporarily on the wall, rather than making large holes with nails or screws.
They are a great tool for styling photos, or hanging products to sell. I used them for all of the hanging photos for my shop Live Free Creative Company, and love the clean lines.  I was a little surprised when I tested hanging this small ceramic succulent planter on one, and it held tightly to the wall! Turns out they are tough, and are really versatile.
I can see some hung in a temporary guest room for towels and coats. You could put a few in the wall at a wedding shower to hang photos of the bride to be. The possibilities are endless.
Since they're so simple to make, I think everyone should have a few on hand!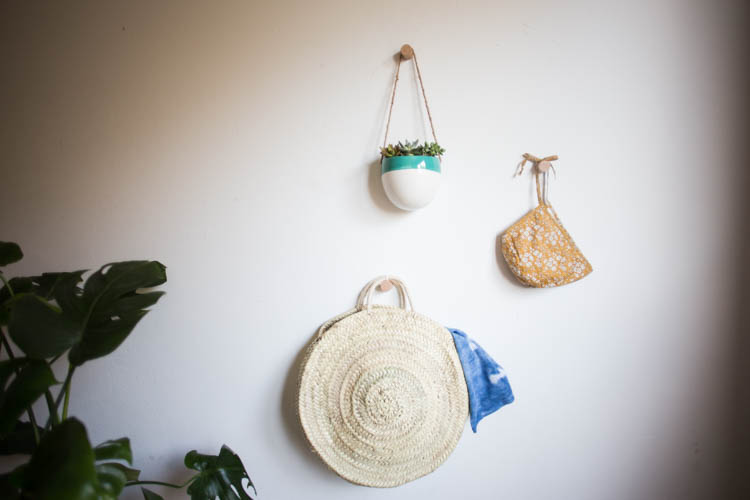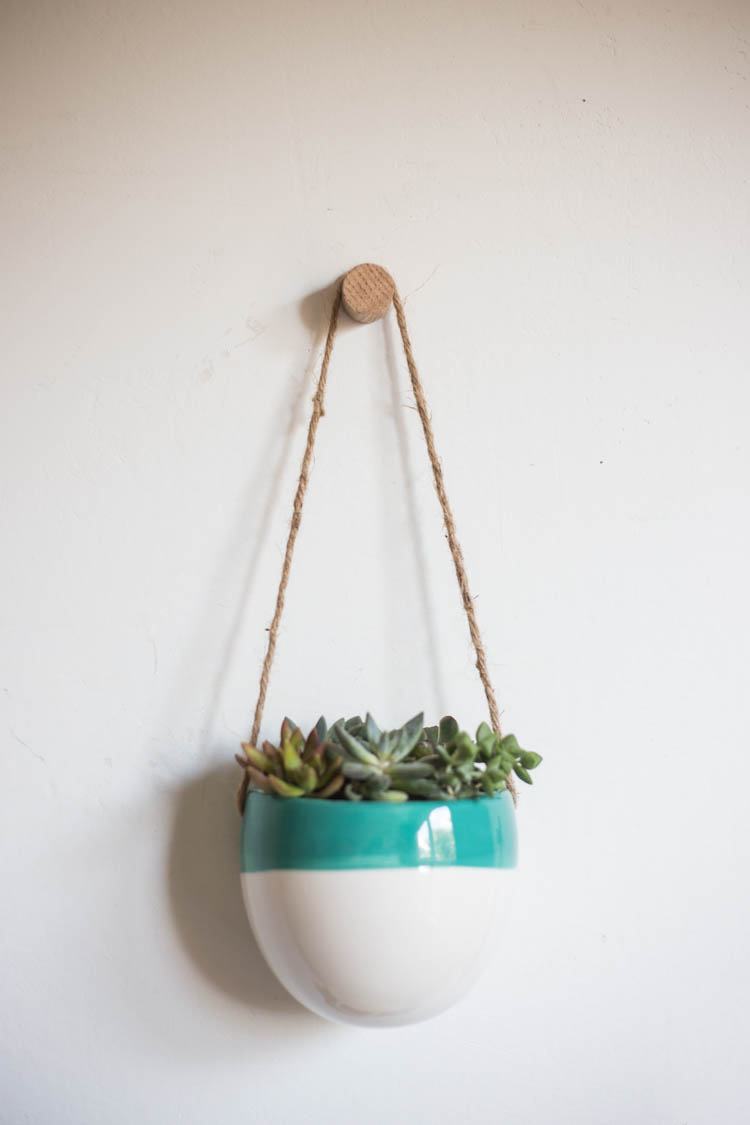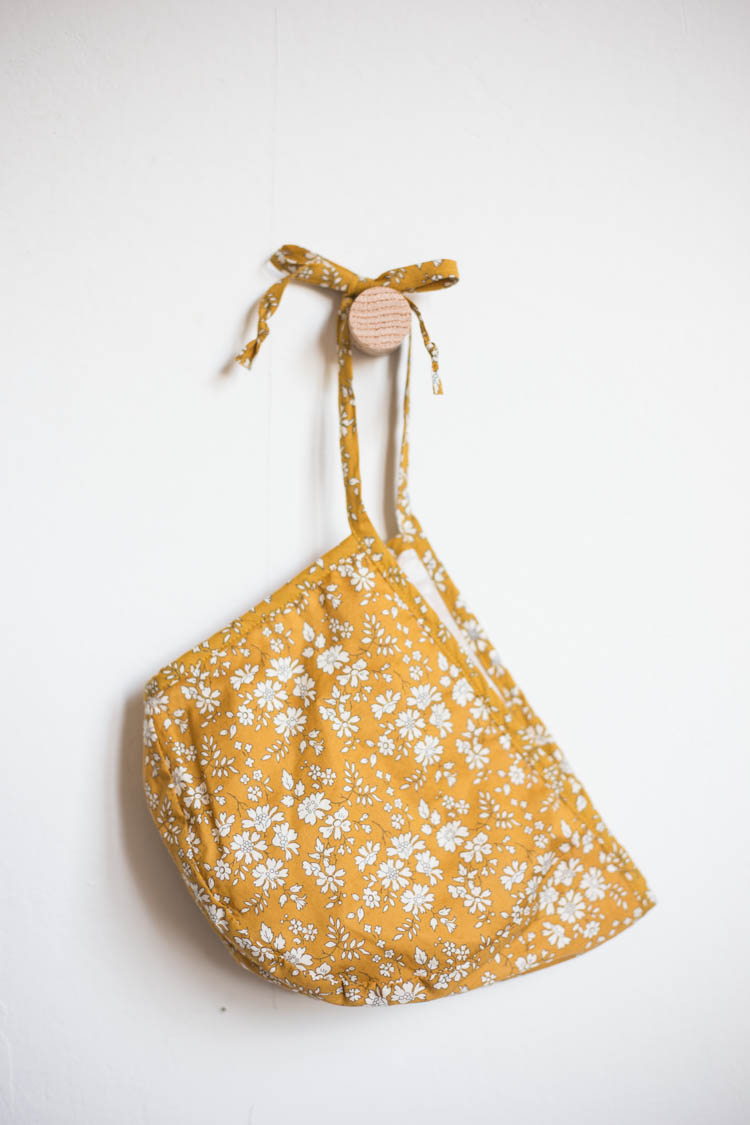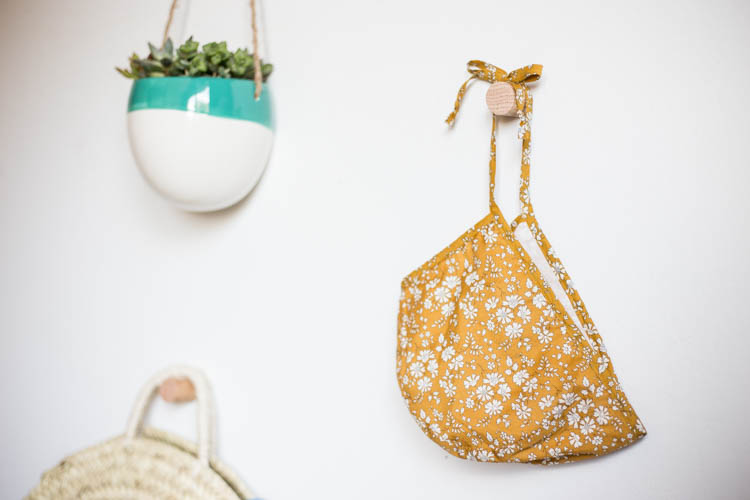 I adore Plum's heirloom bonnets, and she doesn't wear her bonnets daily so they make beautiful details on the wall. I also hang her favorite tutus in her big girl room.
I'm also always wondering where to hang more plants, so I was especially thrilled to see this sweet planter would work on the wall.
A market basket and hand-dyed indigo towel feel like spring and make me want to head out on a picnic. Those are all the feelings I want to have around my home, and these tacks make it so simple to create.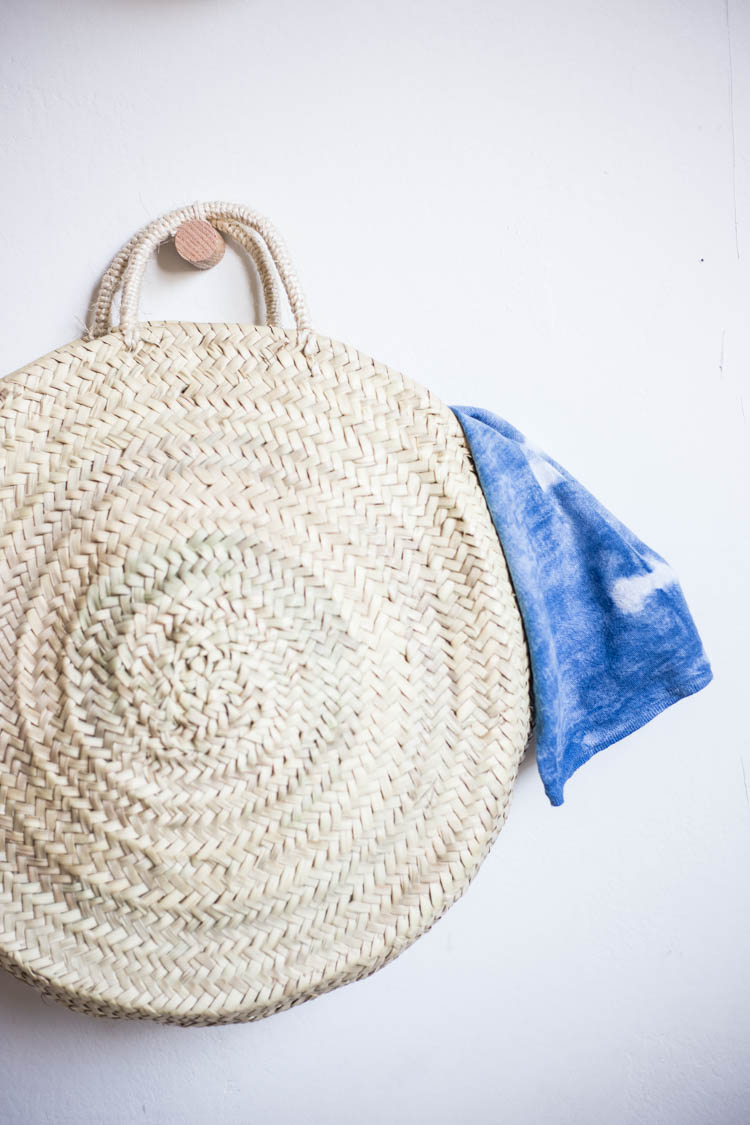 So, now that I have you convinced you need a wooden dowel tack or three, let me so you how easy they are!
Here's what you need:
A 1.5″ wooden dowel, cut to 1.5″ pieces (use a hack saw or a miter saw)
sandpaper
1/2″ metal push pins
a power drill with a 1/4″ drill bit
hot glue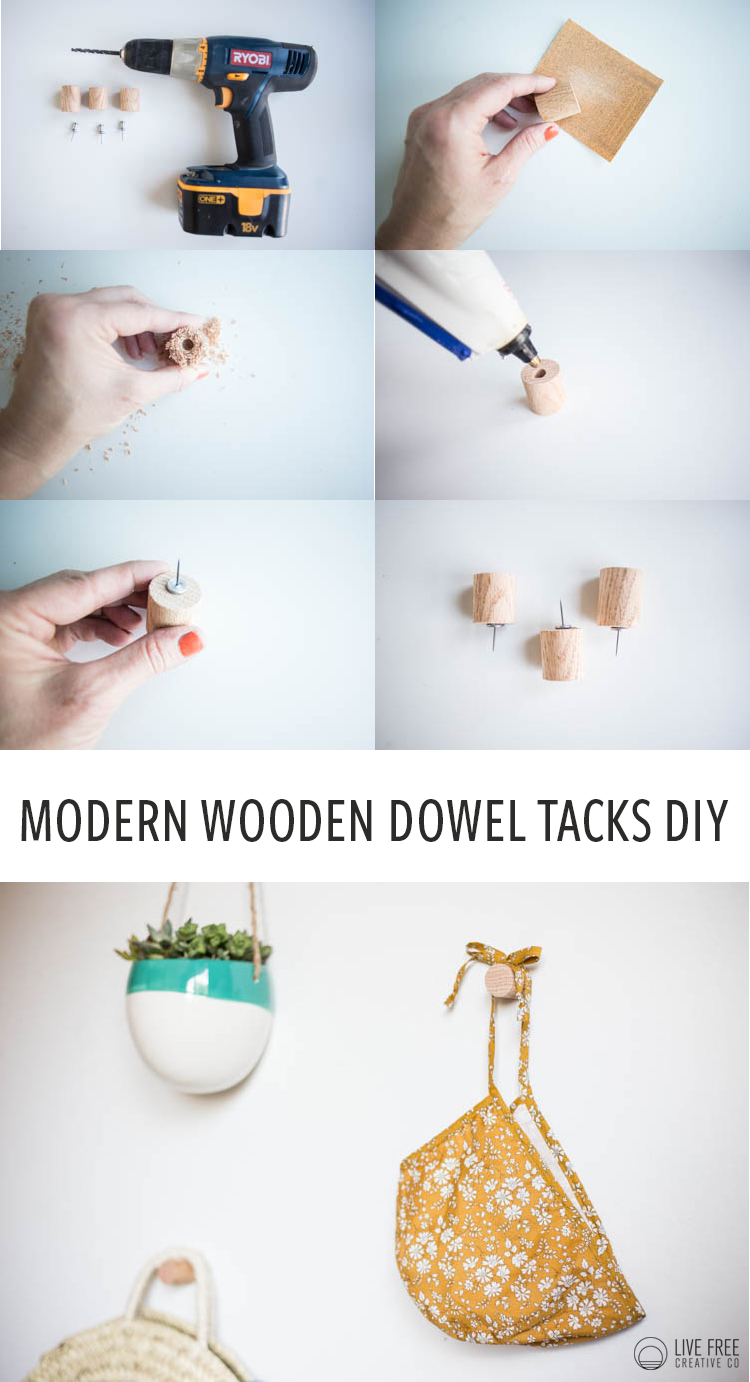 Sand all of the edges of the cut dowel pieces.
Drill a 3/4″ hole in the center of the wooden dowel, on one end.
Fill the hole about half way with hot glue, then push the flat end of the metal push pin straight down into the hole.
Add a little hot glue onto the base of the pin, covering it over with glue.
Once dry, the pin will stay put and you'll have a perfect Modern Wooden Dowel Tack.