More Than Enough Pre-Order Is Live
Friends! It's a big day over here.
More Than Enough: How One Family Cultivated A More Abundant Life Through A Year Of Practical Minimalism is AVAILABLE FOR PRE-ORDER ON AMAZON!
A Little About The Book
Have you ever felt like you were running a race you couldn't win in life? Like there was always something more to buy or to achieve in order for you to feel like you had "made it"?
In this book, I share how my heart changed and I began to find real, lasting peace, abundance, and joy through focusing on what matters most and disregarding the rest.
During one year of not shopping for non-consumable goods, our family of five not only survived, but actually emerged fundamentally changed for the better.  We awoke to the reality of our freedom and the possibilities that lived just beyond understanding that we got to choose what we wanted in life.
In the candid memoir, I share narratives from our own experience, as well as practical tips, lists, and even activities designed for self-reflection and practical application of the messages the book contains.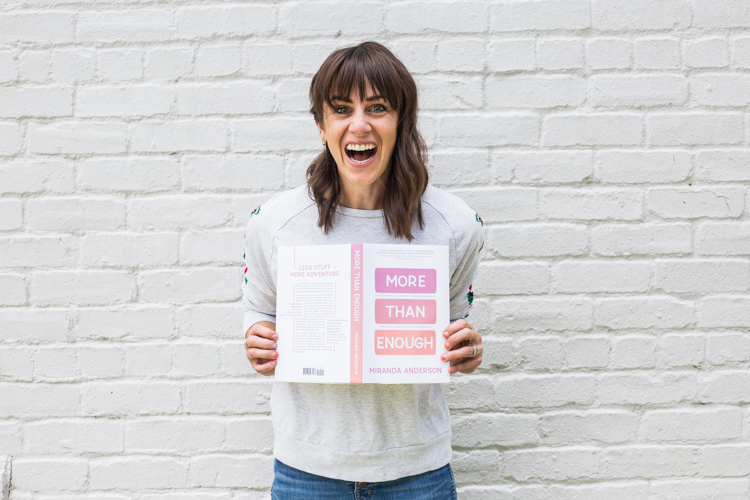 As a special bonus, anyone who pre-orders the book before the official release on July 9th will receive an audiobook for free!
I love being able to read real books with real pages, taking notes and highlighting sections to come back to, as well as listen to the story being told to me. So, for a limited time I want to include both formats with your pre-order purchase.
After you pre-order your copy of More Than Enough on Amazon, simply come back here and enter your email and order number so that we can send you the audiobook for free!