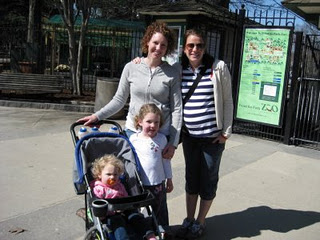 Sunny Saturday. Perfect for the year's first trip to the zoo. Milo and I joined Emilie and her two girls for some animal spotting. Taking my turn maneuvering the stroller while sometimes holding a hand, or even a child was good practice for me!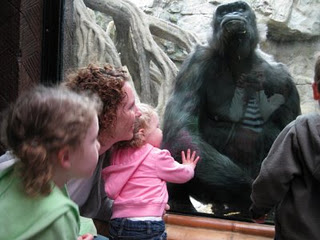 I'm completely fascinated by the animals at the zoo. I can't wait for Milo to get to enjoy them with me. Usually the tigers take the prize, but the Franklin Park Zoo has the coolest gorilla exhibit ever! The apes come right up to the glass and hang out. Observing the visitors…and occasionally spitting out their food onto the glass and then licking it back up. That was a little weird.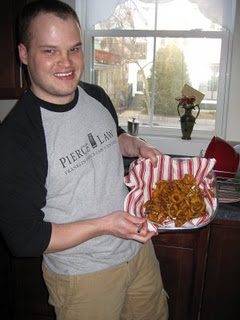 Saturday evening we had Dave and Jennie E. over for an indoor BB-Q. We did the roquefort burgers and they brought a curly fry maker!! Dave E. had even whipped up the "Arby's Curly Fry" recipe. They were delish.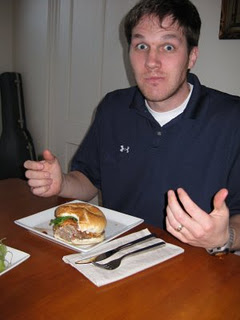 Ooh, nothing better than a good burger, curly fries, fruit and sun to make it feel like summer is on it's way.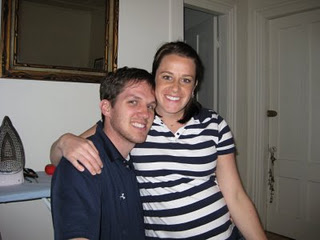 The snow in the front yard melted, the clouds are more often absent than present, it's light until 7 pm, I changed our closet from winter to summer and traded the ski gear basket for the beach wear basket, we're in shorts and short sleeves (even though it's only about 50)…We made it through a New England winter ALIVE and mostly SANE!! Horray!