Last year as I geared up for grilling season, I made this no sew leather strap apron as a DIY for the World Market Blog. The plan was to give it to my Dad for Father's Day, then I forgot to send it and it sat in a drawer in my kitchen until he came to visit this May when I finally remembered to put it into his hands. Ha!
Turns out I'm about on that same speed for sharing this project over here so you can make a no-sew leather strap apron of your own!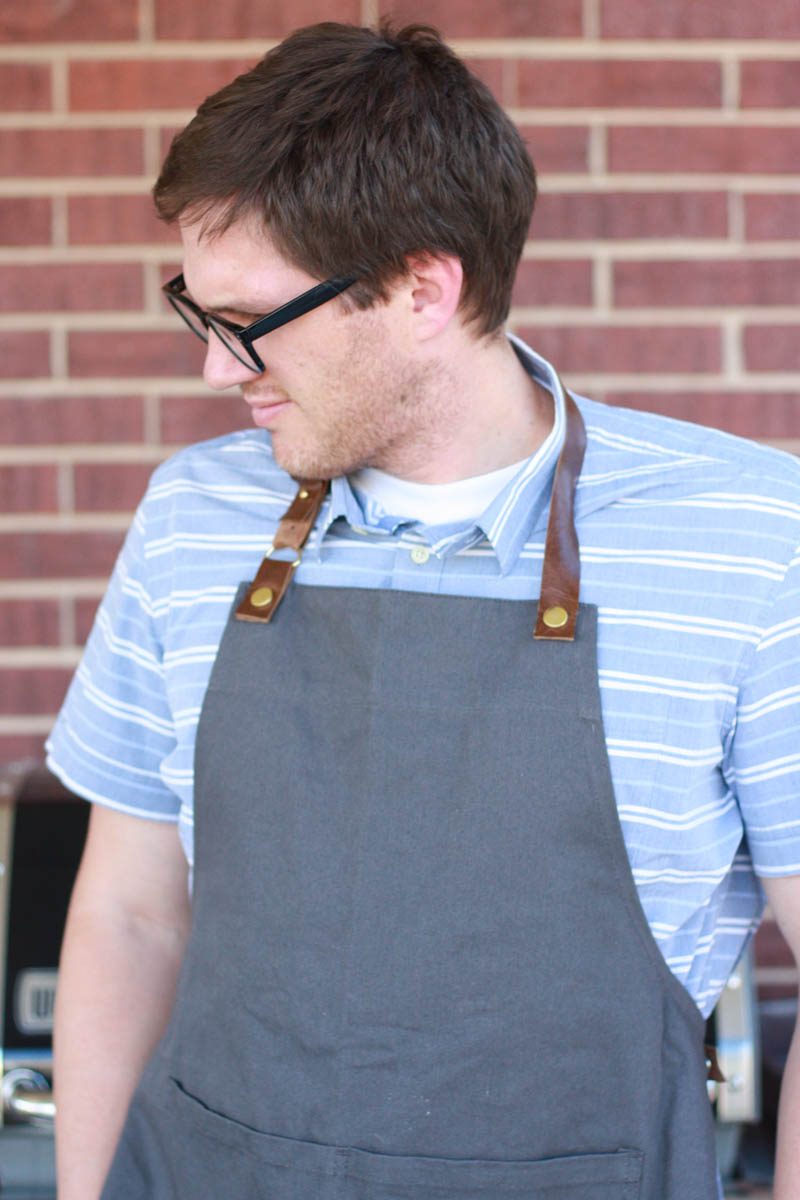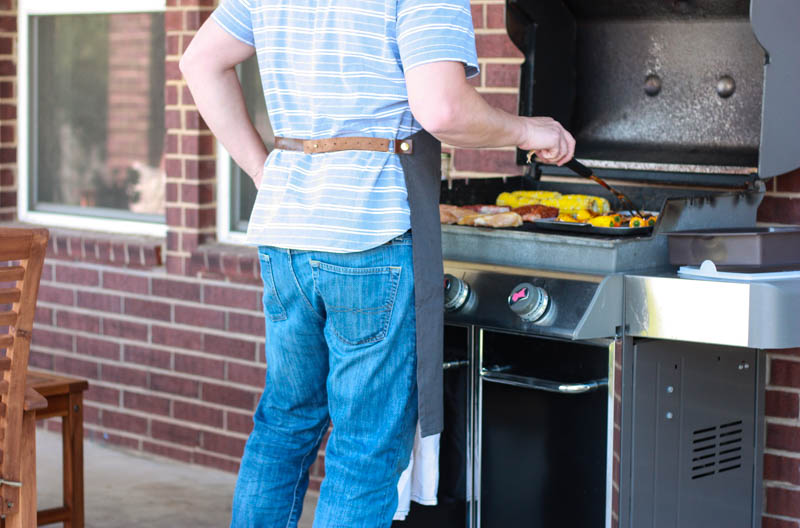 I love projects that start with a base– in this case the canvas apron– then add some flair and style. I switched out the canvas straps for leather, then added brass snaps at the corners to allow the straps to be removed from the apron for washing, and the adjustable button closure gives some flexibility and comfort to the leather apron. (Which may be necessary to loosen after the amazing meal.)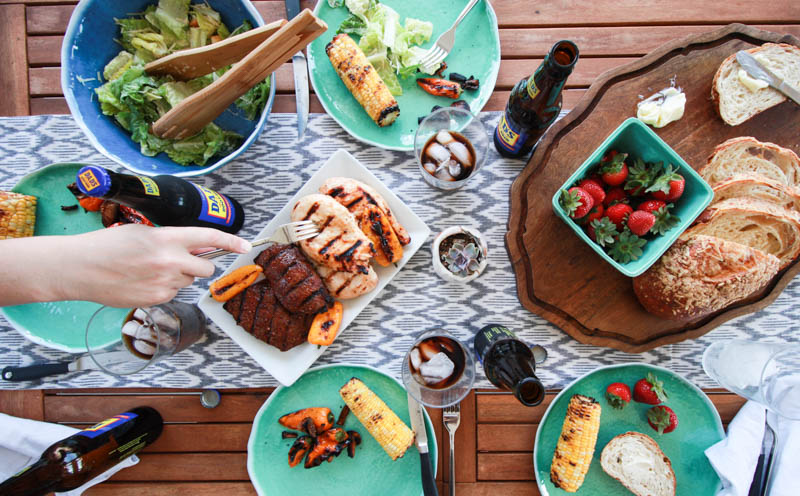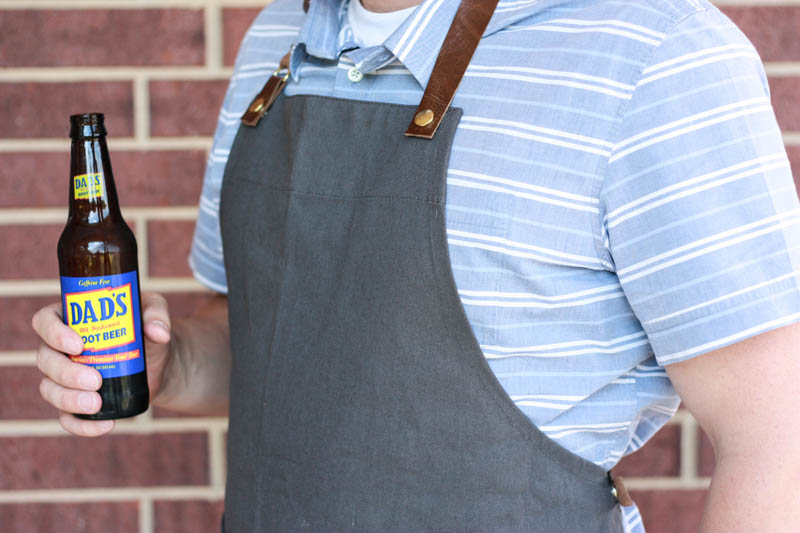 All the details make this leather strap apron feel grown-up, custom, and really really cool. It would be such a great gift for a grill-master this season.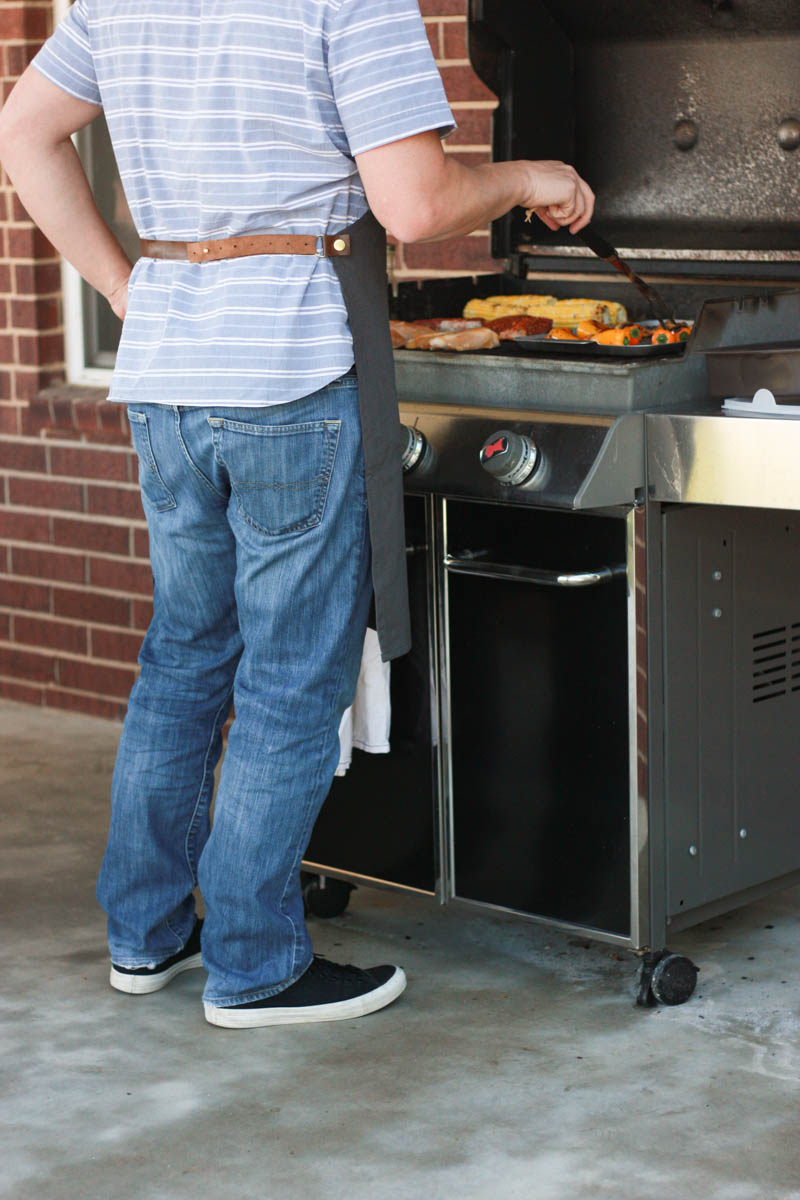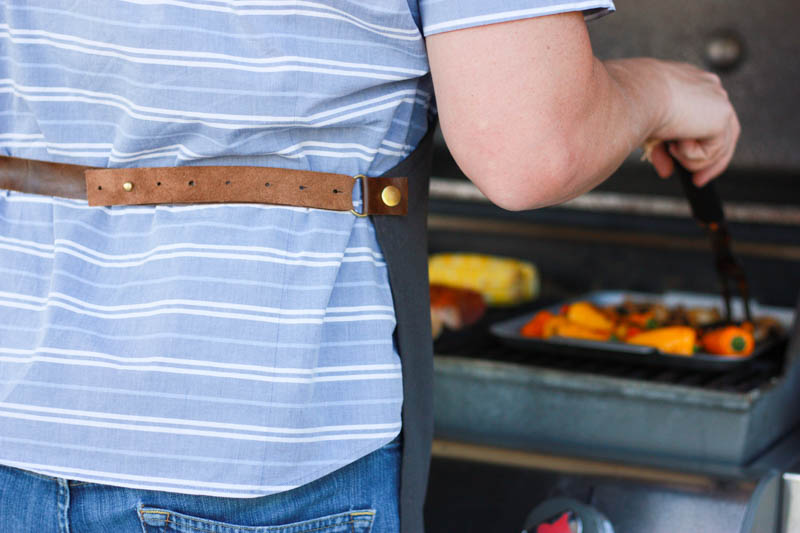 Making the leather strap apron requires a couple basic leather working tools, all easy to find online or in a local craft store. Once you understand the steps, you'll be able to use the same techniques to add leather accents and  straps to all kinds of fun projects, or complete new ones!
I've been surprised how often I've used my leather working tools in the last few years since I jumped into working with leather. They're a fun addition to any craft room.
Also, is this post making you as hungry as it is making me? You can find not only the whole no sew leather strap apron DIY over on my post for World Market, but also a menu for a delicious grilled summer meal.
Head over here to check it out!