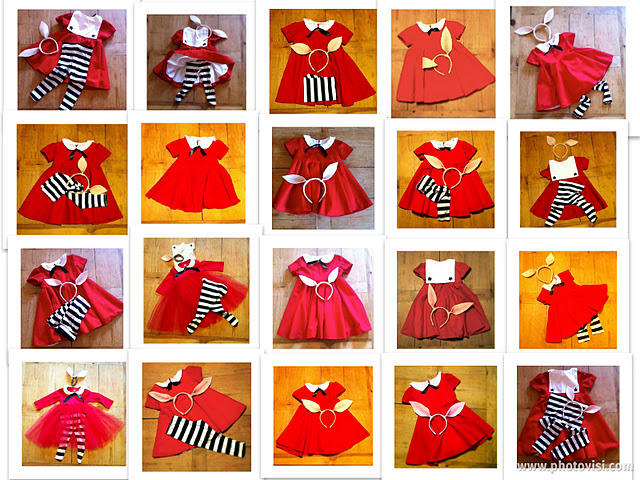 Wheeewwww.
That is my huge sigh of relief. Today I put into the mail the final four
Pig Halloween costumes
of the season. Over the last three months, I created 22 Pig Character dresses, 13 pairs of striped leggings, and over 30 pig ear headbands (on top of a
wedding dress
, a
bow dress
and a rockford peach costume.) From size 3 month up to size 6x, there are sassy little girls all over America who will be winning costume contests in this darling getup! I had a great experience, have learned a whole lot about time management and business organization, and I am excited to do things even better next year! (I'll start taking orders now:)
Now I've got a couple days to work on putting together something for our family to wear (no Olivia's here, but Milo is going to be a pig.)
How are your costumes coming? Are you pulling it together at the last minute, too?
p.s. I found
this awesome
 free photo collage creation tool today. I think I'll be using it more. So much less time than using photoshop)
Update *I no longer sell this costume*