My true love gave to me…
Time to finally finish sewing around all of the detailed edges of these fabulous appliqued onesies. We made them at a baby shower over Christmas (yes, I know that was 3 months ago!) and I just managed to get all 30 of them stitched. Yay!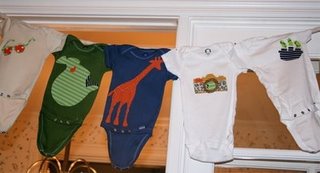 While I was at it, I also stitched up a few more, embroidered some kimono tops and made a custom Boppy cover with an 'M' for Milo…I really do feel more alive with the sun shining!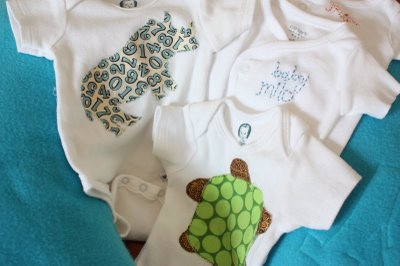 Oh, and my true love also gave me a complimentary 34-week x-ray…turns out everyone is right, I do have a basketball under my shirt…and inside of it a baby boy is nestled comfy and happy:)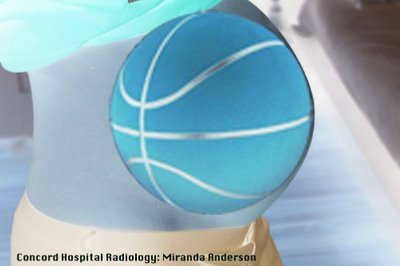 (34 behind 6 more ahead…)