Online Watercolor Class for Kids
Between the ongoing quarantine, homeschool, and the colder winter weather, we are hungry for indoor entertainment, and this online watercolor class for kids has been a lifesaver! We started using the class in the fall, incorporating it into our homeschool lesson rotation.
Now that we are indoors more often, pulling out the simple watercolor supplies and watching or re-watching a lesson has been a perfect way to exercise creativity and enjoy creating.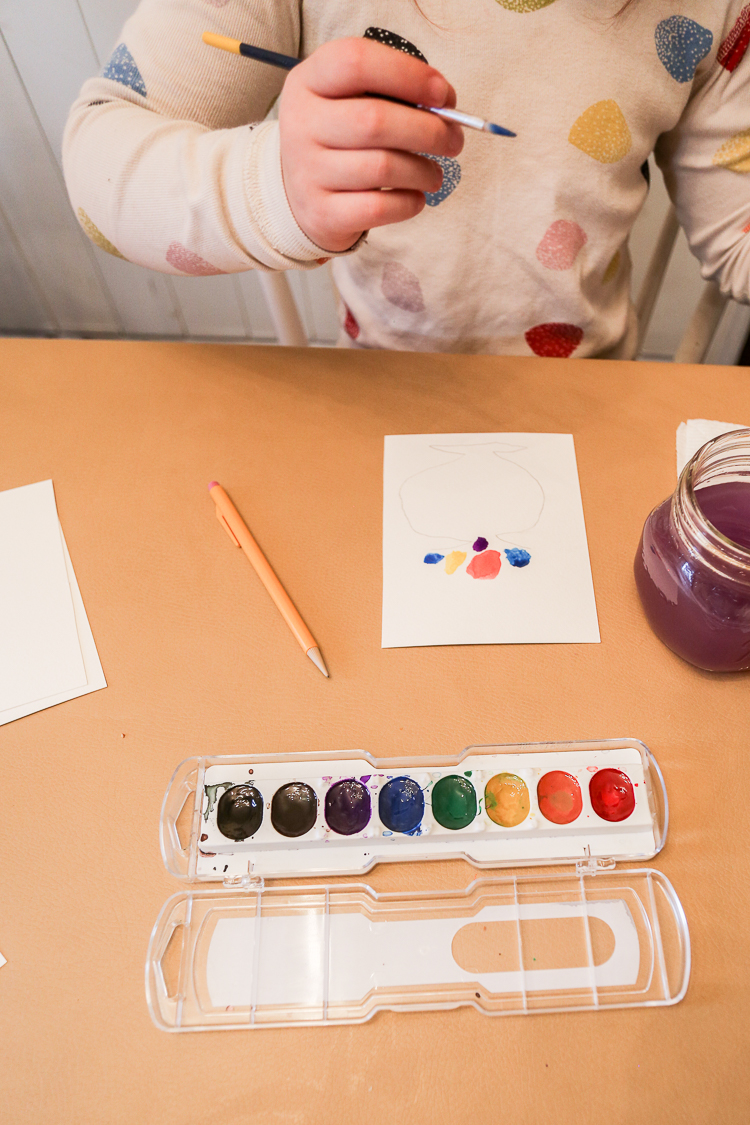 Why We Love It
Some of my favorite parts of this online watercolor course for kids are:
The course is super affordable and accessible at $29, and with my discount code "MIRANDA15" you can take 15% off making the course under $25! This is such an incredible value for the 8 lessons and 20 bonus coloring pages.
Emily is so great at explaining the techniques clearly without going on tangents. My kids, ages six through eleven, can all follow along easily.
I really like how the class includes the basics of watercolor technique, and then goes on to showcase some specific project ideas. We have loved learning to apply the techniques in different ways.
Watercolor is nice because it is inexpensive and easy to get started, and cleans up easily with a little water. It doesn't feel at all overwhelming to do this type of simple, tabletop art project with the kids.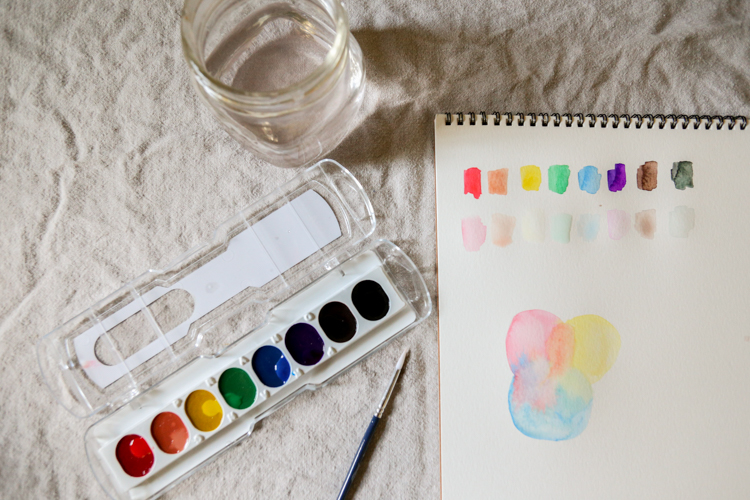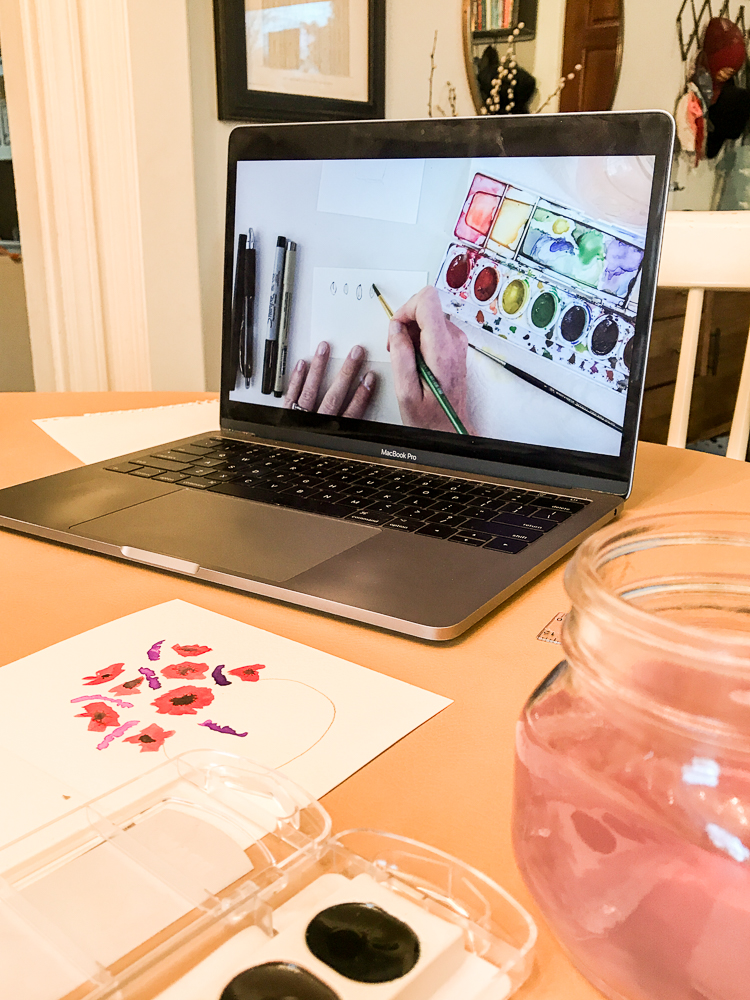 How We're Using The Class

Every two or three weeks we gather together and do one of the lessons from the class for homeschool. Other days, I set a class up for one or two of the kids when they complain about being bored. They perk right up at the prospect of painting! This artwork always is enjoyed on the fridge or in the kids rooms for a little while, then we recycle it.
Other times, we make use of the art we create! This week we painted floral arrangements from one of the lessons in the class to use as Thank You Cards (for the cleaning staff in the Capitol Building– addresses listed in this post if you'd like to send some, too!) and handmade Valentine's Day Cards.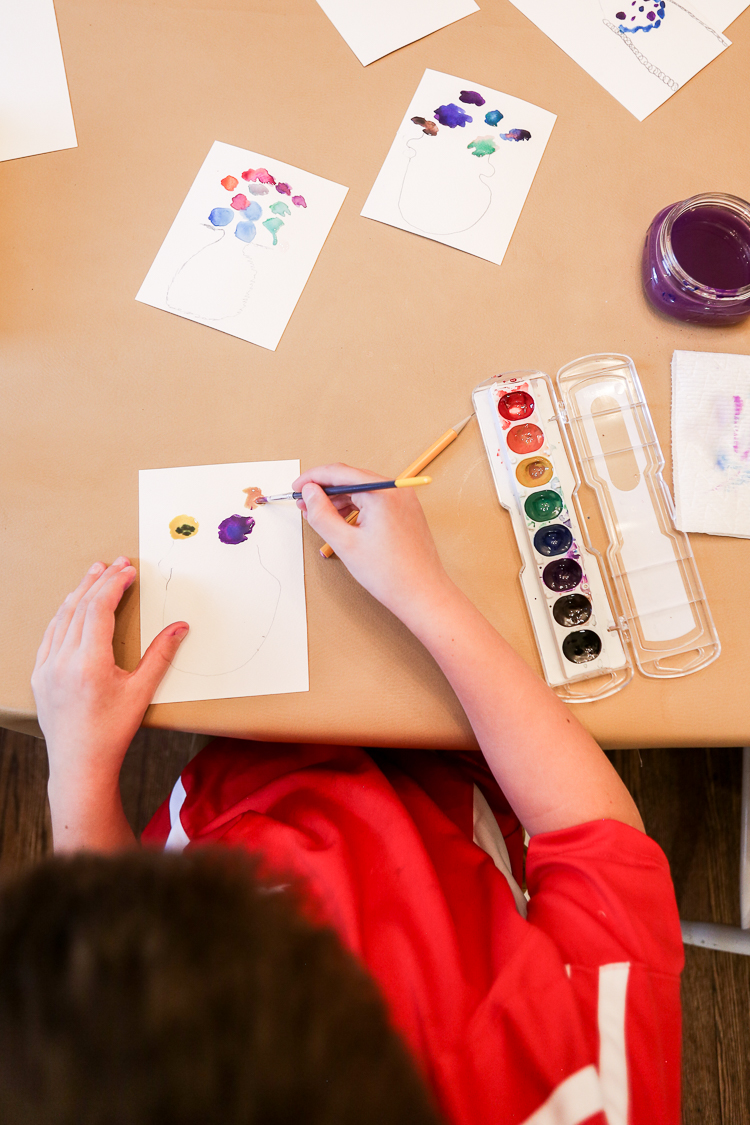 Not Just For The Kids
Although this particular class is geared toward kids ages 6-12, I have had just as much (and maybe more?) fun than my kids each lesson! I love getting creative, letting some ideas and inspiration flow, and making something beautiful. It has been a nice meditation for me.
Emily also offers an online Simplified Watercolor class for adults (my discount still works!) that I am thinking about investing in as soon as we finish all of the lessons from the kids version. I think my kids would like to follow along with even more simple projects.