Outdoor Reading Nook
Summer Winding Down
As the summer winds down, it's the perfect time to jump ready for back to school days with an outdoor reading nook. I dreamed up this space after being inspired a couple years ago by my friend Merilee. The weather in Texas lends itself to year-round outdoor enjoyment, and I thought it would be so fun for the kids to have a space just for them, dedicated to reading and play.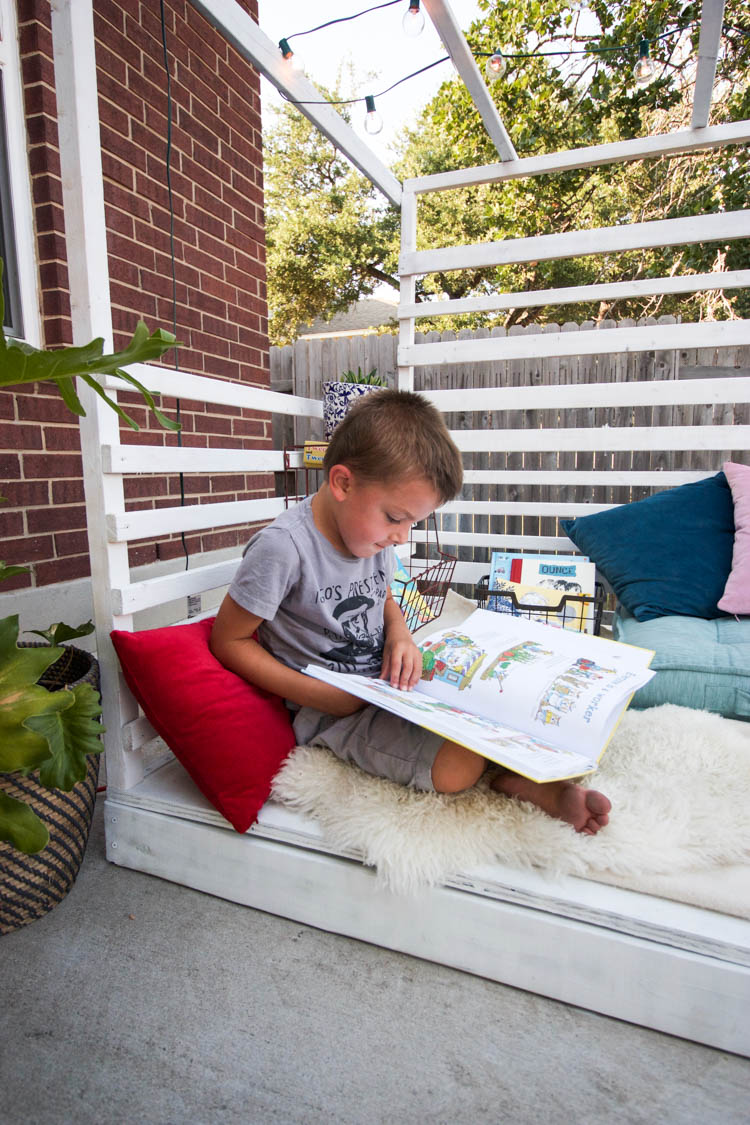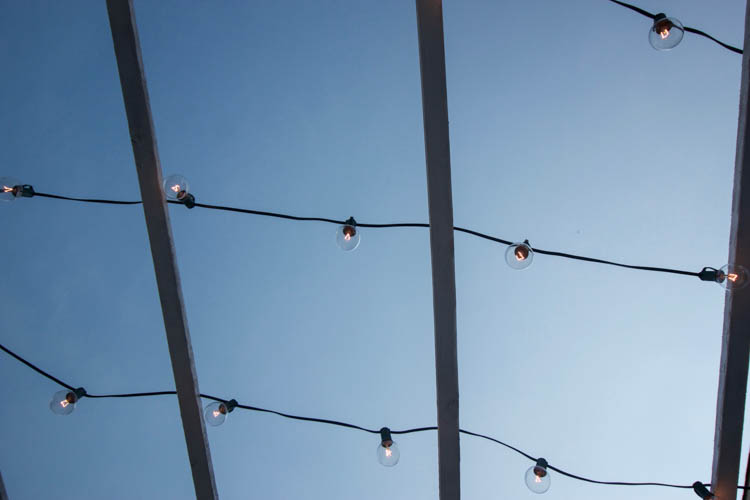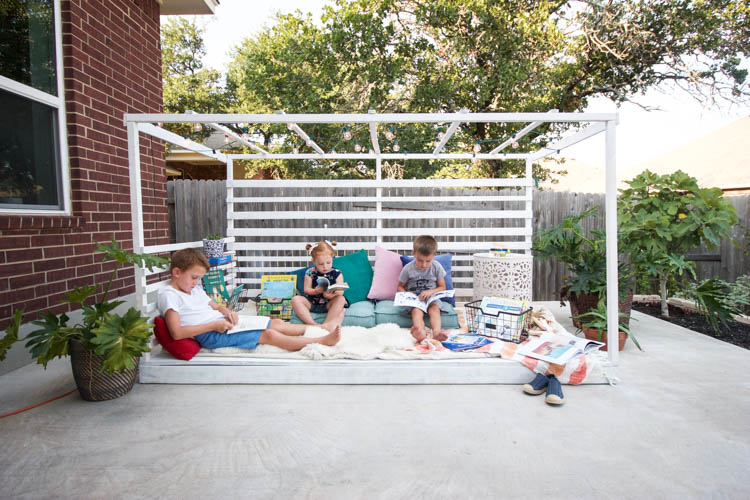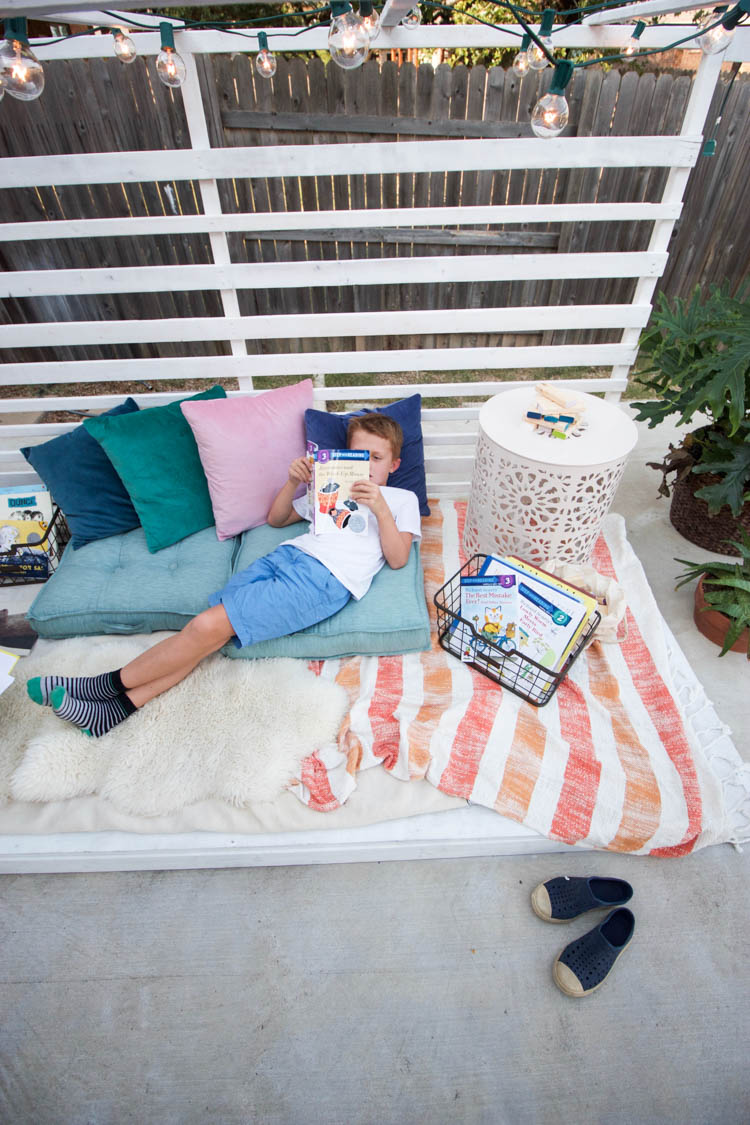 Cozy Spot to Read
It only took a couple days (with several runs to the hardware store!) to pull together this simple frame. Then piled with cushions, pillows, rugs and of course baskets of books, it became the most wonderful, cozy spot to hang out.
I remember Milo's teacher saying that kids usually lost two or three reading levels over the summer because they don't keep up the habit. If I'm really honest, we haven't been as good as I had hoped at keeping him reading out loud to us each night as we were during the school year, so I'm excited to get back on track and snuggle into some books with him and Eliot these next couple weeks before the summer is officially over.
Here are some if our favorites we've been enjoying:
I Want My Hat Back
The Seven Silly Eaters
Robo-Sauce
Blueberries For Sal
Play Space
Not only have my kids loved reading out there, but it's been their own fun play space as well! We have a huge yard, but haven't yet pulled it together to put up a play set or tree house, so this reading nook is serving double duty as a play house as well. It's so cozy and comfy that I want to crawl in and hang out too! My book club joked that it can be the venue for our next meeting.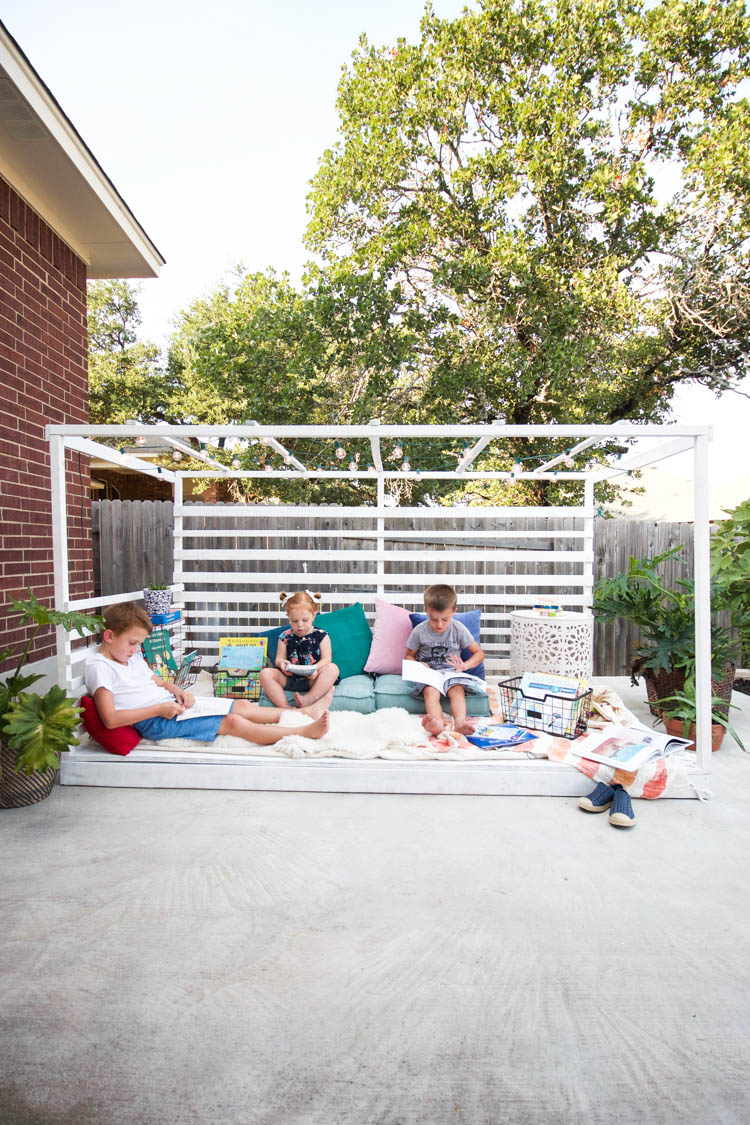 Instructions
Find the full instructions for building the outdoor reading nook are over on the World Market Explorer blog, where you'll also find all sorts of inspiration for your home, yard, and meals. It has been really fun to share some creative ideas over there these last few months, and I have some more great ones coming up, too. Enjoy!