The year seems to fly by when I measure it in months. April already, which means I am on to another medium for my Friday DIYs. This month I settled on working with clay, and I am so excited. I'm kicking off the month with these simple and festive Oven Baked Clay Egg Cups. They're easy enough for any level of crafter, and would even be a fun project to do with the kids.
With Easter right around the corner, they feel right at home on the brunch table, to hold real boiled eggs for eating. I can see them also being so cute as name cards with filled plastic eggs at each place setting for the springtime Easter dinner. I just got really excited. I love this time of year!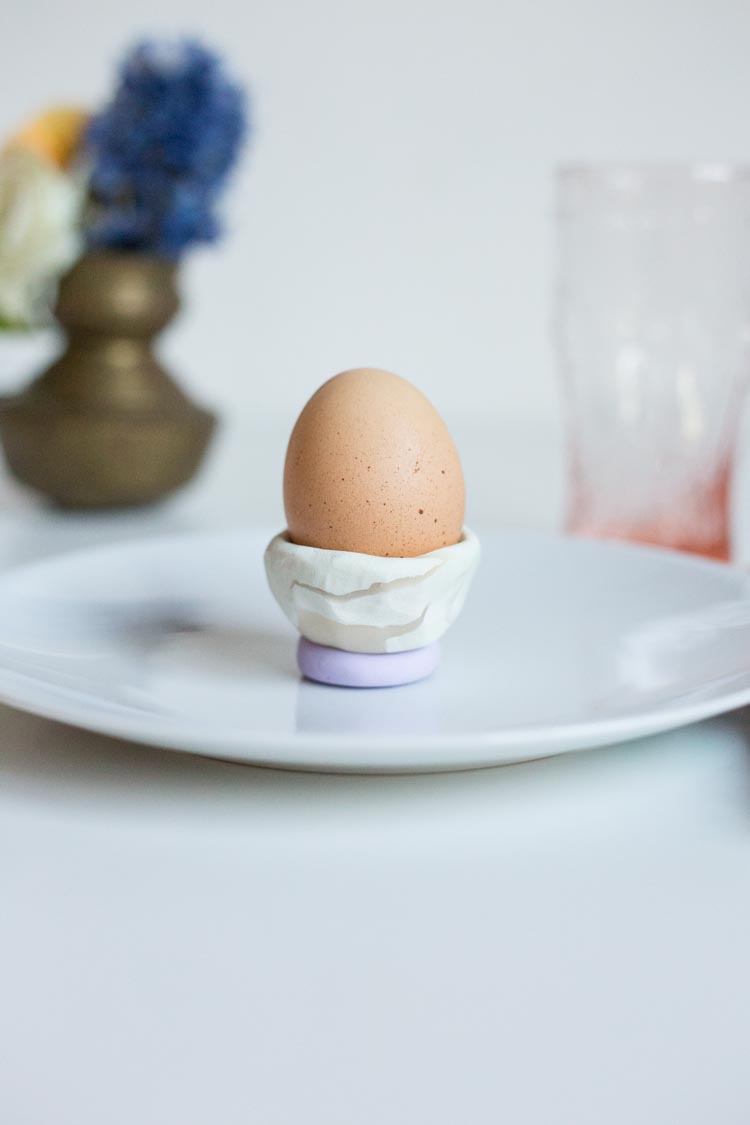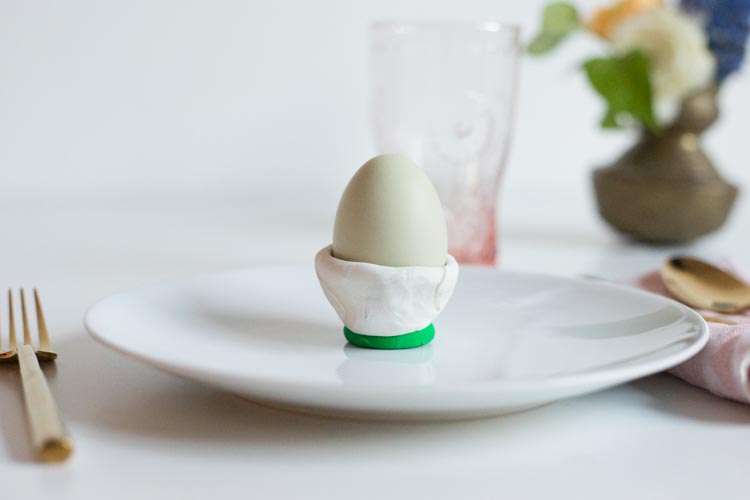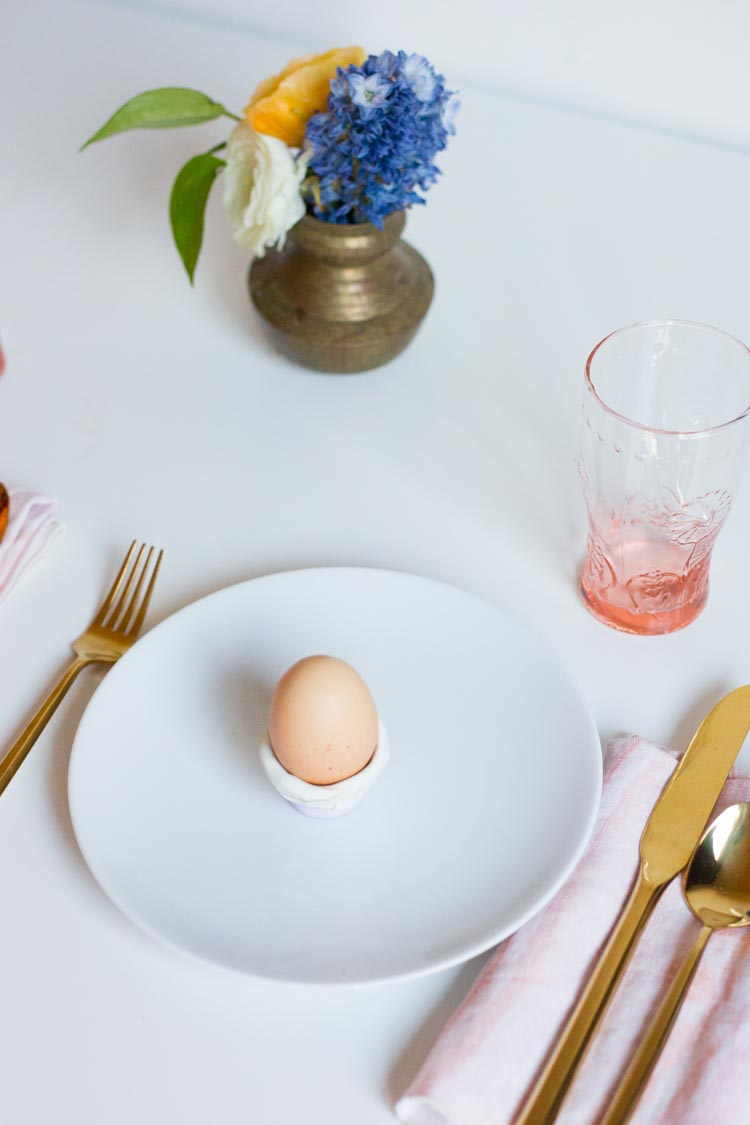 I actually had a little different project in mind for this week, but then my boys were reading in their homework book and saw an egg cup in one of the pictures. We didn't have any at home, and had never used them, so they asked what they were (and thought it was the coolest idea around!) So, for the last few days they have been reminding me that they want to eat breakfast and have their egg in an egg cup, soft boiled to dip their toast, like the kid in the picture. Ha!
While I'm not confident in my ability to cook a perfectly soft boiled egg for dipping, I knew I could whip together a simple and useful egg cup using oven bake clay.
My stash was full of leftover clay from these marbled planters and these pretty round clay beaded necklaces that I made last year. Despite using a bunch on those different projects, I still had several pretty colors. I opted to marble two different whites for the cups and use simple solids for the colored bases: lilac and grass green for Easter.
Once rolled and molded, these little babies bake for 15 minutes at 275 and then are ready for the table! I love the way they turned out (even though I made them start-to-finish in 30 minutes before dinner last night!)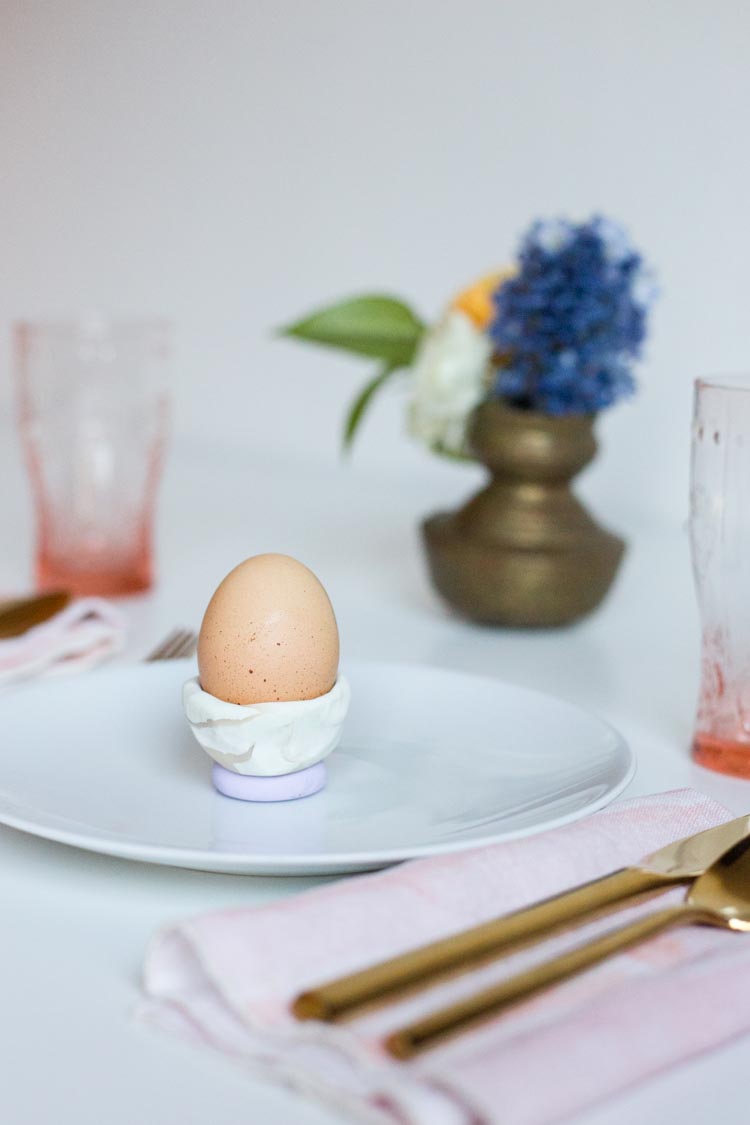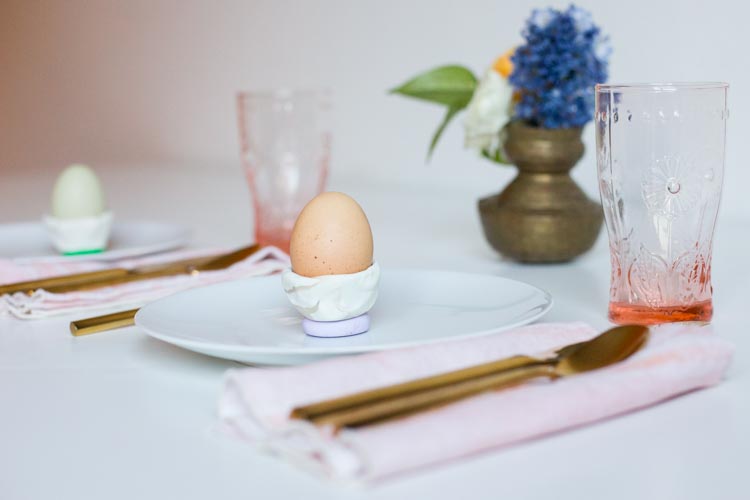 Now all that's left is to learn to boil the eggs!
To make your own Oven Baked Clay Egg Cups, you will need:
Oven Bake Clay
Eggs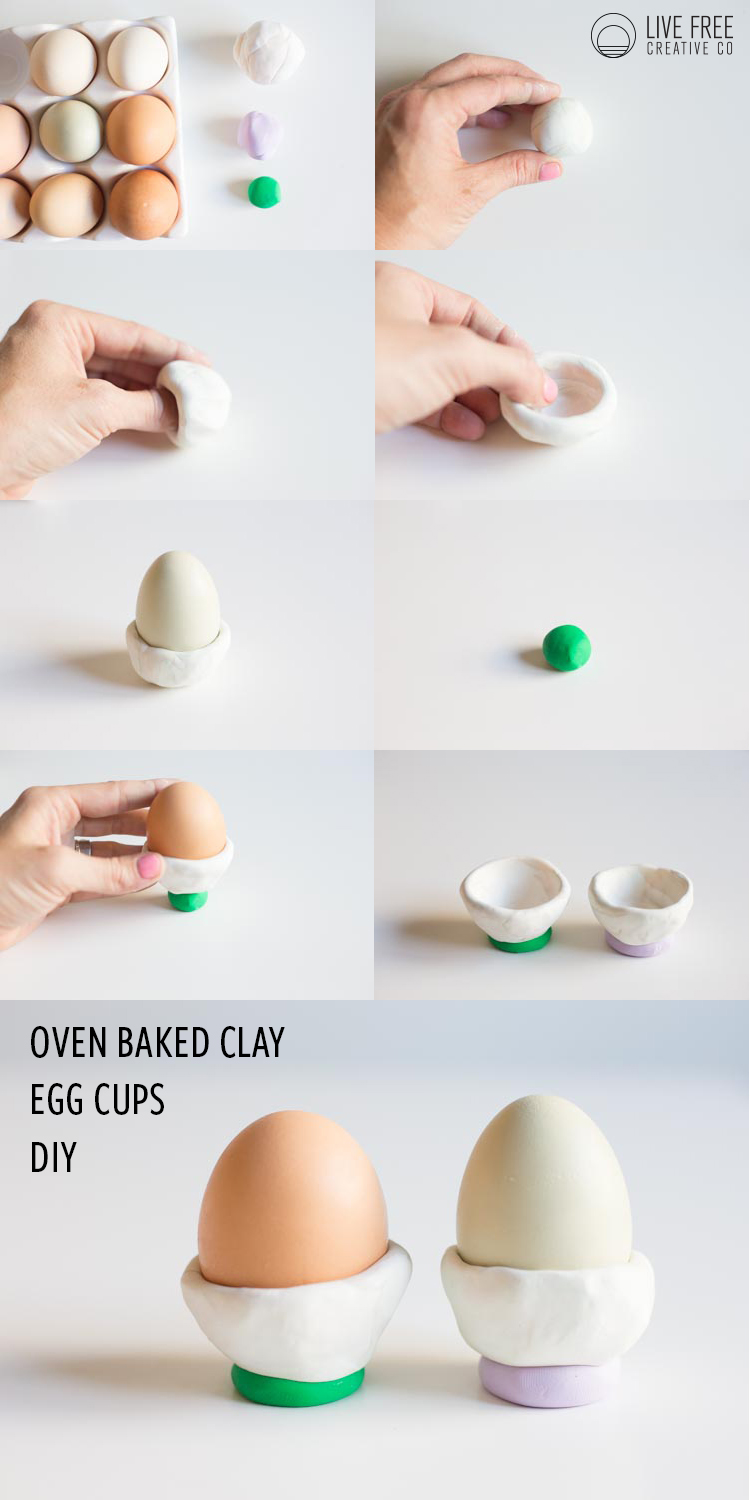 Choose two or three colors of clay and soften them up by kneading them with your hands.
Make an egg-sized ball of white clay (I twisted two whites together for the subtle marbled effect), and about a third of that much in whatever base colors you would like.
Divide the white clay in half, roll one piece into a ball.
Use one thumb to make a dent in the ball, then continue to pinch the edges until you have a nice bowl shape.
Place a real egg into the bowl to ensure a good fit, and continue to mold the clay up the egg a bit.
Roll about a quarter-sized ball of the colored clay into a round ball.
Using the cup with the egg inside, smash the cup onto the ball, flattening it to about 1/2″ height.
Remove the egg, and repeat with the second half of the white clay.
Once the cups are formed with their bases, heat the oven to 275.
Place the cups onto a piece of parchment paper on a cookie sheet and bake for 15 minutes.
Let cool completely, then optionally seal with a clay glaze.
Add boiled eggs and enjoy!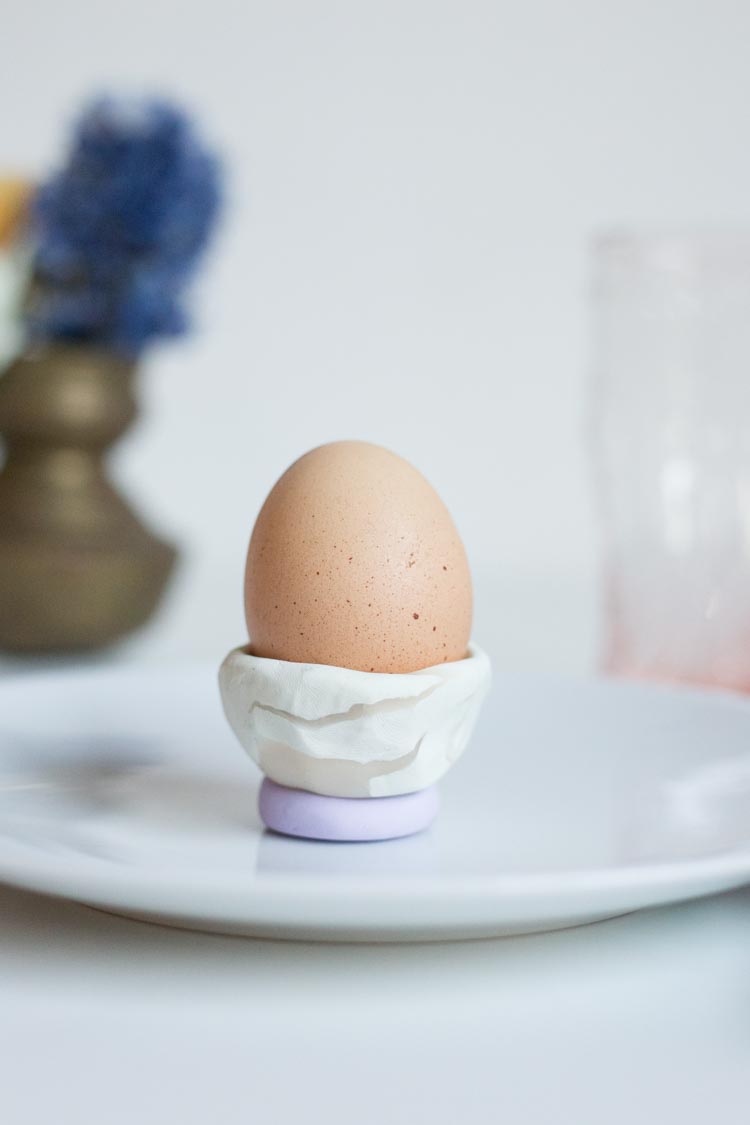 For all of the Friday DIY's of the year so far, visit the DIY page!