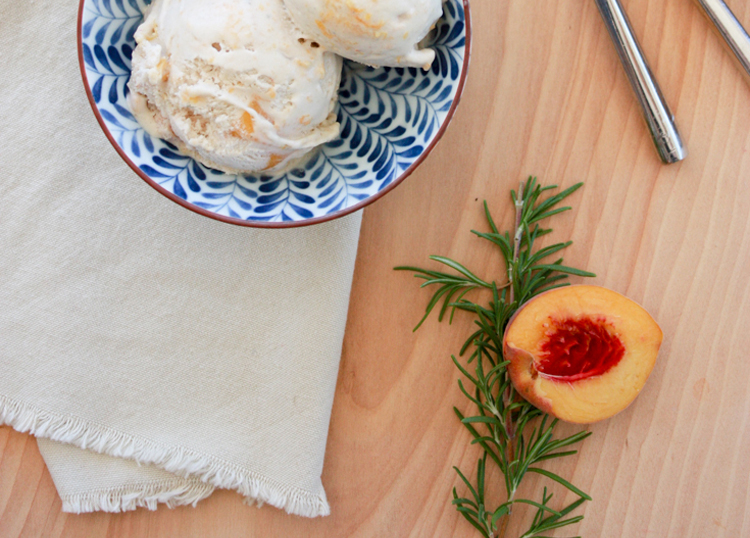 Last week we headed out into Texas Hill Country to pick peaches in Fredericksburg, a little town famous for it's German heritage, and it's peach orchards. The day was hot and sticky, the peaches were heavy and sweet, and we all had a memorable time. As we picked, I imagined the cold, creamy treats that we could make with our bushels, and that night we started with homemade peach rosemary ice cream.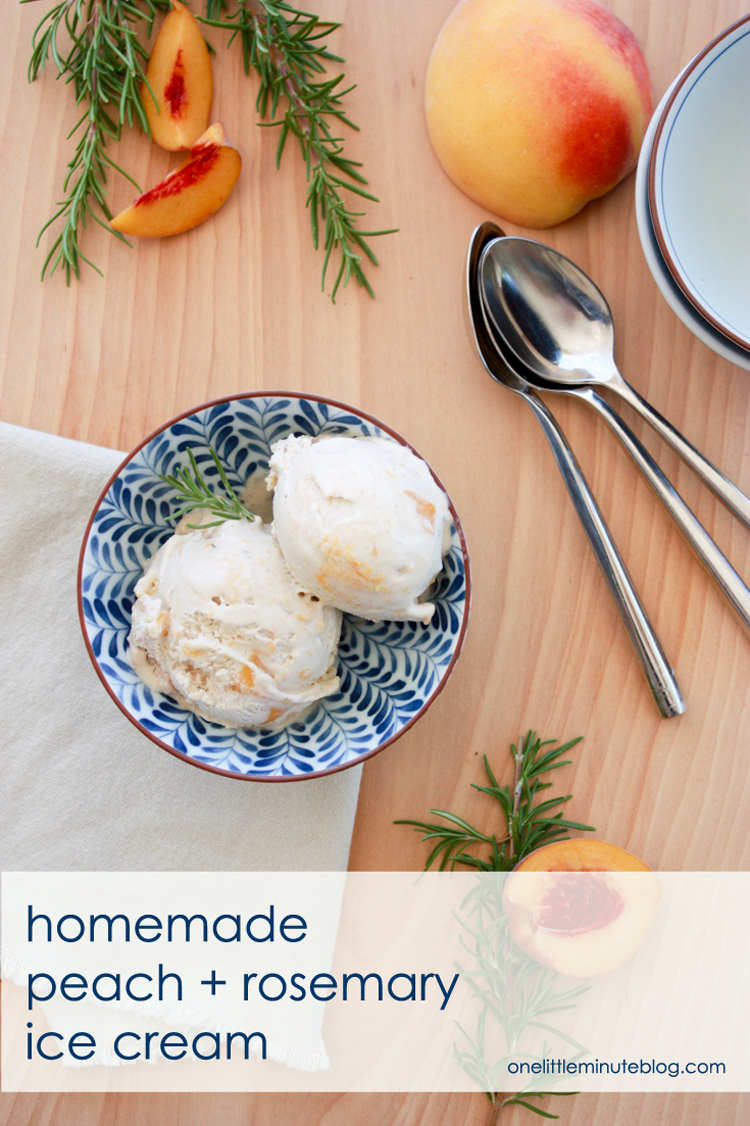 I used my trusty How To Cook Everything book for the base recipe, then tweaked it a bit to add more fruit for a punched-up flavor, and the fresh rosemary from my back patio herb garden mostly because I'm so proud that it's still alive I want to put herbs into everything. Also the woody, piney flavor of the rosemary pairs really well with the sweet peaches and the cream. Yum.
Here's my revised recipe so you can make your own:
5 cups fruit, 1 diced into small pieces, 4 pureed in a blender
1/2 cup sugar
3 cups heavy cream (or 2 cups cream, 1 cup whole milk)
1 egg, beaten (optional)
2 Tbsp finely chopped fresh rosemary
Add the diced fruit and the sugar to a pan and heat until the sugar is all melted and the fruit is tender, about 4 minutes. Mix together with cream, pureed fruit, egg and rosemary. pour into your ice cream maker and chill to 40 degrees, or until frozen. Serve and enjoy!
With the rest of our peaches, I'll probably make some more of my favorite peach jam so we can taste the summer even in a few months.