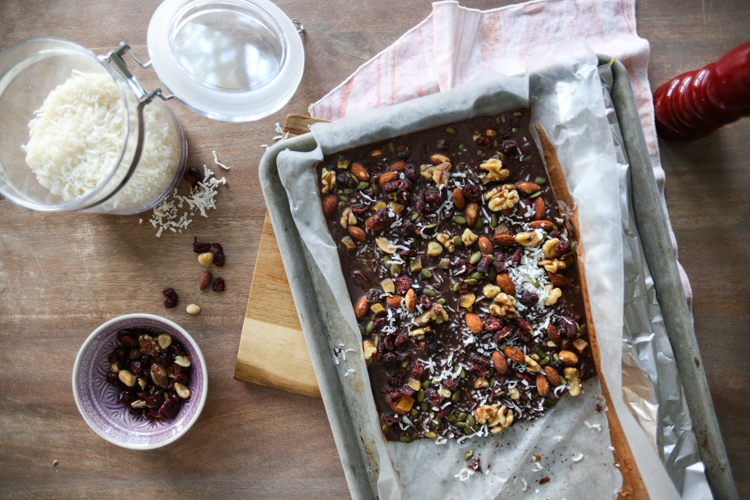 Cheat Day Treat
It turns out that one of my favorite parts of trying a new diet is figuring out all of the ways I can sort of cheat without really cheating. It tests my creativity and keeps me thinking outside the box how I can load the most flavor and satisfaction onto the darkest, thinnest layer of all natural chocolate, and have it come together quickly enough to enjoy while I watch the next episode of Stranger Things on Netflix in twenty minutes.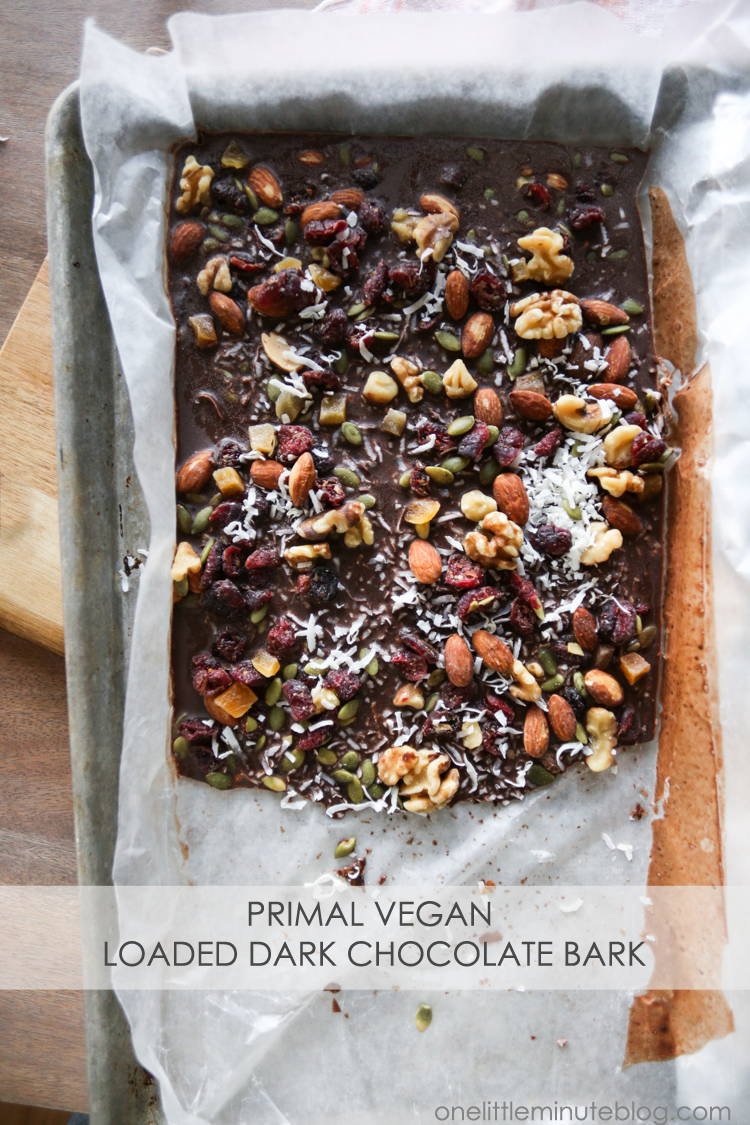 The Mix
This primal, vegan, all natural, organic, free-range, grass fed, raw, loaded dark chocolate bark was my solution. I mashed up a few different recipes for vegan dark chocolate then added almond butter and freshly ground sea salt to the mix, then topped it off with handfuls of nuts, dried fruit, seeds, and coconut. When the whole thing is layered onto half a cookie sheet and set in the freezer for a few minutes, it comes out hard but with the most whispy, wonderful layer of super dark chocolate suspending the crowd of raw toppings.
I mean, another night when I'm off the Primal thing I may be eating an Oreo, but this loaded dark chocolate bark is so much better. Not low fat, mind you, but low in processed sugar, in fiber and protein, and high in deliciousness.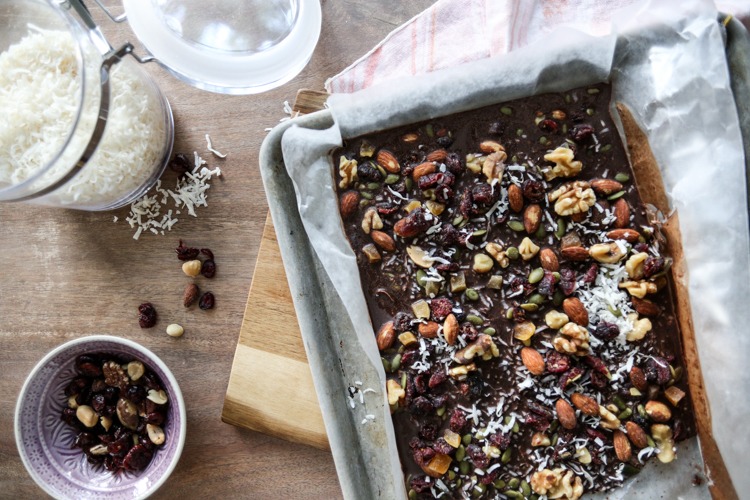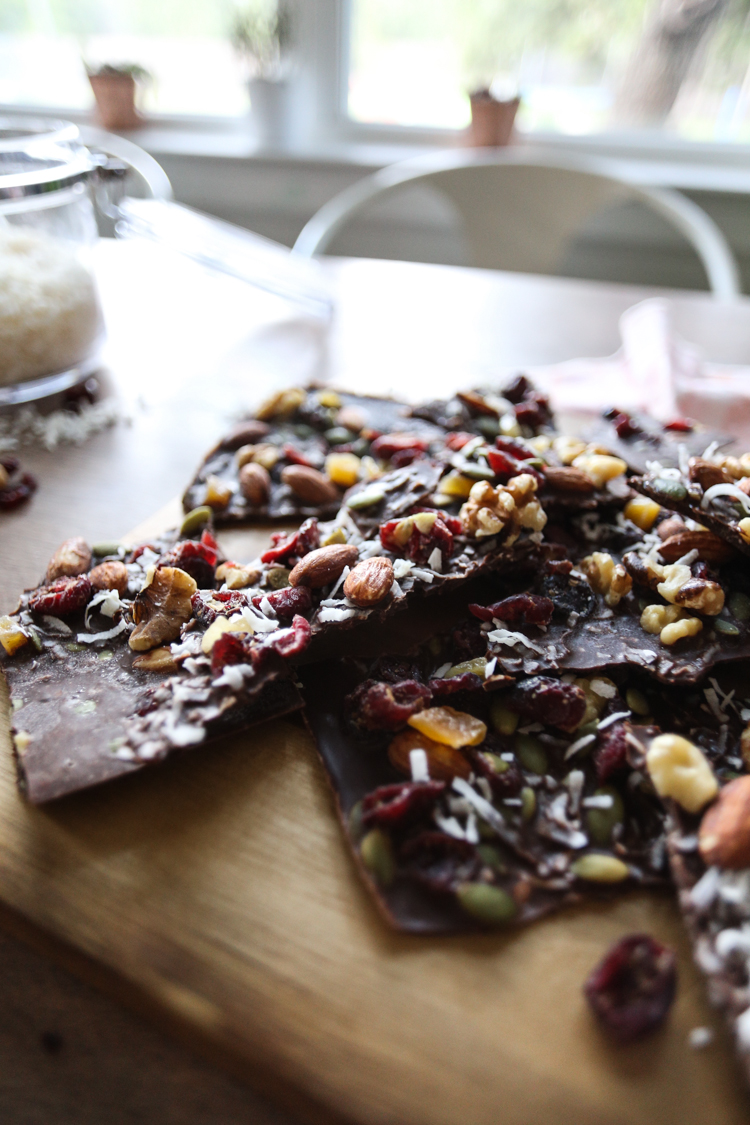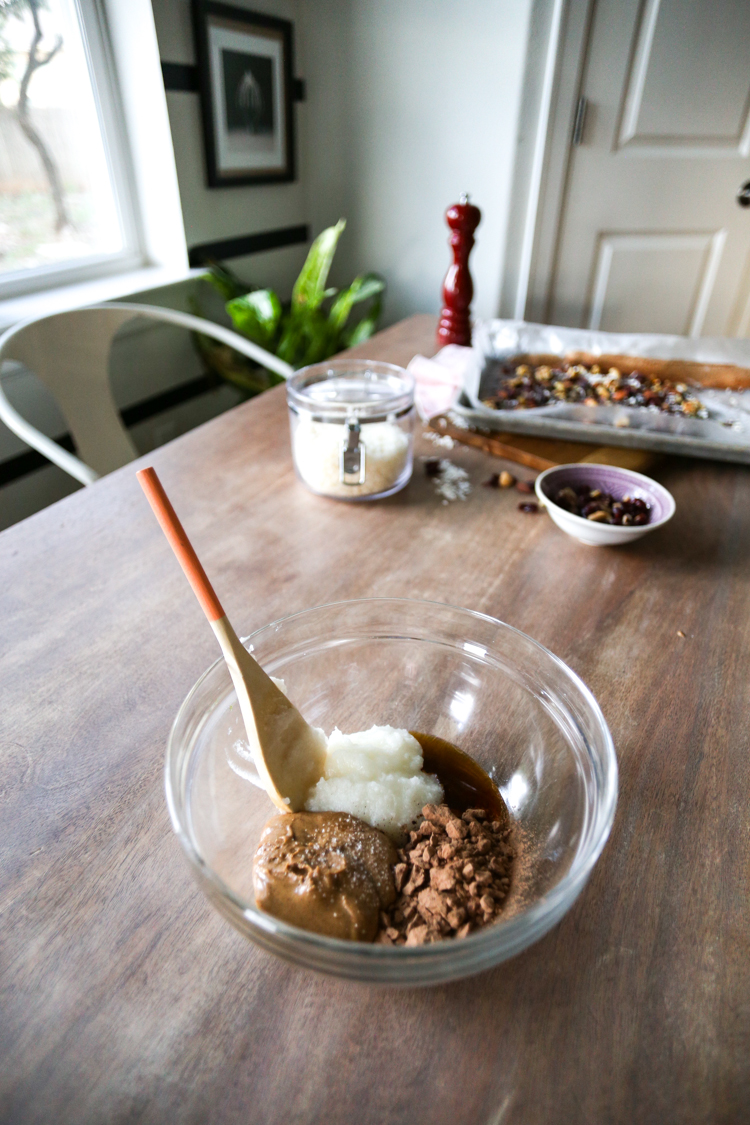 Primal Vegan Dark Chocolate Bark
1/2 cup coconut oil
1/2 cup cocoa powder
1/2 cup natural almond butter
2 Tbsp maple syrup
1/2 tsp ground sea salt
nuts, dried fruit, pepitas, unsweetened coconut to top
Prepare a cookie sheet by folding a piece of foil into a barrier to half the sheet, then lining it with a piece of waxed paper covering at least an inch up each side.
Place all ingredients together in a bowl and microwave on high for 30 seconds.
Mix well until chocolate is thin and smooth. It will be liquid like water.
Pour the chocolate mixture onto the waxed paper and told the pan to cover the whole rectangle.
Top with nuts, dried fruit, coconut, seeds, to your liking.
Place pan in freezer for 15-20 minutes until loaded chocolate bark has hardened.
Break into pieces and enjoy. Store in freezer until ready to eat.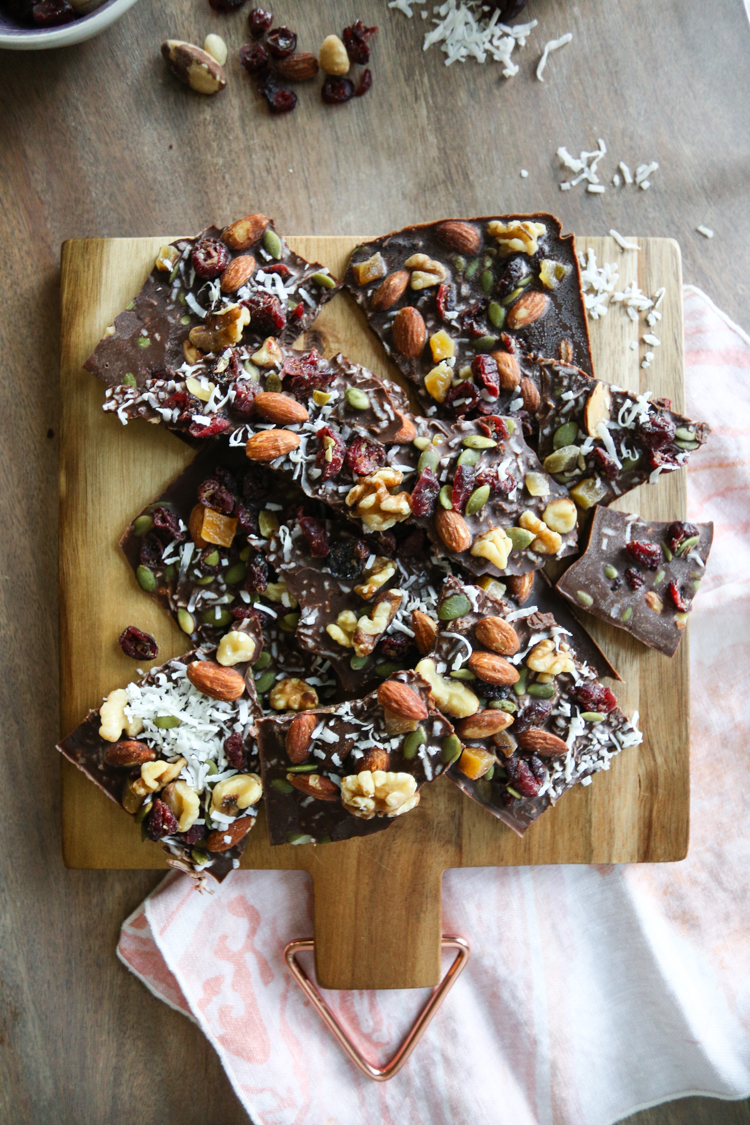 Addiction Alert
As a warning, this stuff is quite addicting, and you might not be able to stop once you make batch and find out how delicious and simple it is. I'm on my third pan in three days. (And I wonder why these diets don't work for me. Haha!)
More than losing weight, I love the challenge to reset my habits and try to eat a little healthier, and more creatively.