When I saw the
Stickermule
giveaway pop up on
Design Mom
a month ago, I immediately entered, hopeful. But who wins giveaways anyway? Oh yeah,
these people
🙂 Not me though. You can imagine my excitement when, a couple days after I did not win the giveaway, Stickermule reached out and offered to make some custom One Little Minute stickers for me to share the process with you! Youbettcha!
I sent an email over to
Caitlin
, who I had just contacted about redesigning my blog (be excited), and asked her if she'd start off with a couple buttons that we could use for the graphics on the stickers. She whipped out exactly what I was hoping for, and the process began.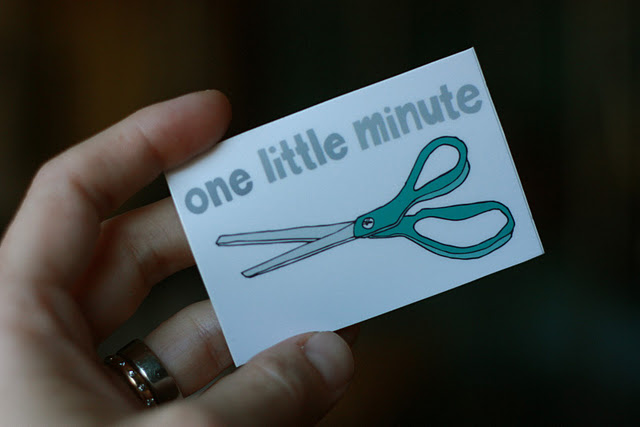 The Stickermule website is just my style. It is simple and straightforward with a little bit of humor. "We print stuff that sticks." Of course you do:) Ordering custom stickers is as easy as: choose a size and style, upload artwork, pay, and be very excited for 5 business days later, when your order will arrive!
I decided to try both the rectangle and the die cut stickers. For the rectangle stickers, I just downloaded the
template
to be sure the design fit well, and then uploaded the file and put it in my cart. Easy as that. The hardest part was choosing what size I wanted! I went with 2″x3″ and am very happy with it. It is big enough to look intentional, but still small enough to stick onto packages and hand out with business cards. The possibilities are endless.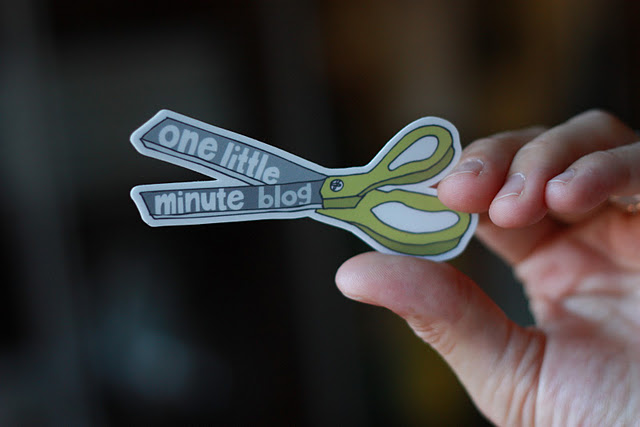 There aren't templates for the die cut sticker, obviously because the designs will be all different shapes! I had a little doubt about just uploading and sending off the file without knowing that they understood where to create the edge, so I sent an email through the website the question. I didn't hear back right away, so I emailed my contact at the company and it turns out there is a box for special/specific instructions that pops up when the artwork is uploaded. That is the place to tell them "please include a 1/8″ white border around the scissors." And they did.
They also email a full color proof of the stickers you order before they are printed. It was fun to get that email and know that I had the final okay before they went off to press. The company seems to be very interested in ensuring quality and satisfaction. They were great to work with.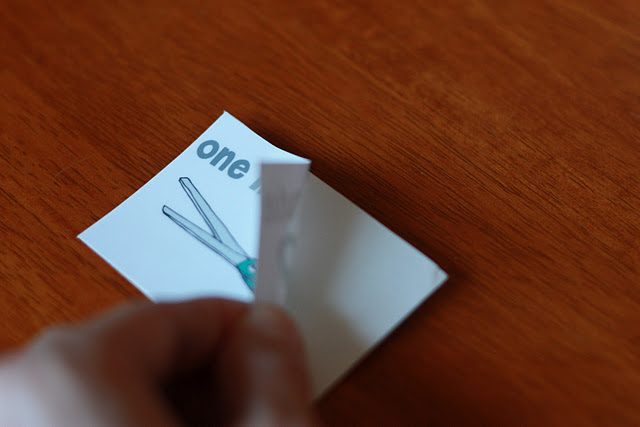 The stickers themselves are very impressive! They are printed vinyl, rather than the coated paper stickers that are most common. The artwork is vibrant, perfectly color matched to the original files, and fade and water resistant. They are the kind of thing you would feel comfortable handing out at a special event (like a wedding) or sticking onto your products as packaging.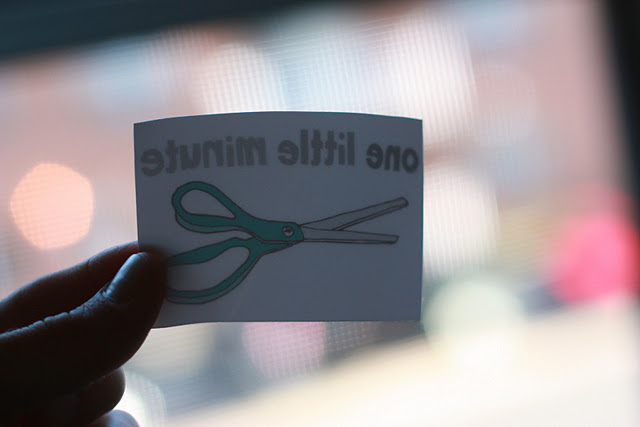 I am completely satisfied, and can't wait for an excuse to order some more for something fun. Starting at around $50.00 for 100 stickers (shipping to the US is free:), they are affordable enough to use creatively. Maybe we'll use them as gift tags this Christmas. Or as Valentines next year. Or order 50 die cut ants to stick in a line along the boy's baseboard like they are marching to a picnic…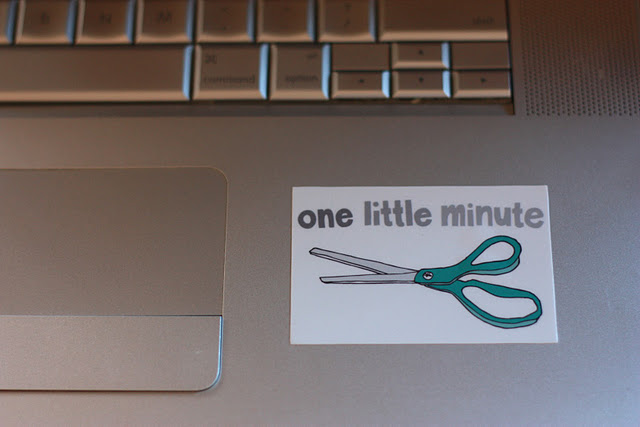 One of mine is a perfect wrist-rest on my blogging machine. It makes me happy every time I open my desk!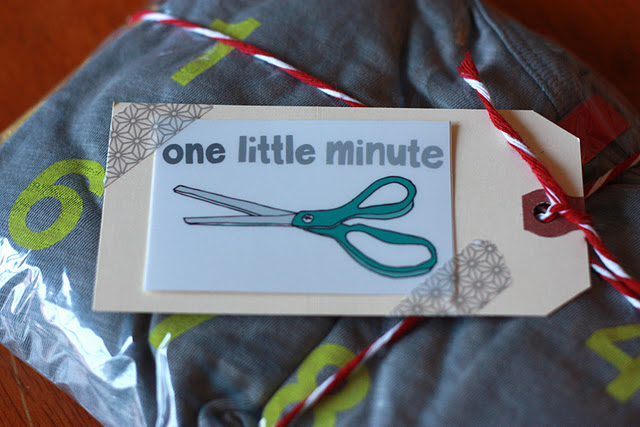 I've also loved including an unstuck one with every order I send, spreading the One Little Minute love through stickers. They are such fun!
Stickermule
has been generous enough to offer a special discount to One Little Minute readers!
Enter the discount code: "little2011" at checkout to receive 10% off your order through the end of the month. You have a whole week to decide what to order!
AND
if you use
this link
to join their site, you'll automatically get $10.00 of store credit (and I get $1:) Can't argue with free shipping and free money!
What will you do with your custom stickers?