During the month of crazy busy, school ending, birthdays celebrating, family visiting, visiting family, job beginning
(and so on)
I put my projects on hold. My new dress form
(replacing this duct tape beauty!)
even came in the mail and I put the unopened box behind the couch until I could think about it! Life just wasn't giving an extra minute.
Well, we made it through the whirlwind. It was really exciting to break open the
Singer
box, construct my mini-me
(Dave helped get the measurements correct) and begin to sew, once again. I mentioned this project a while ago. Project Repurpose the Wardrobe, where I use clothes I already have and seldom wear and renew them into things I am excited about.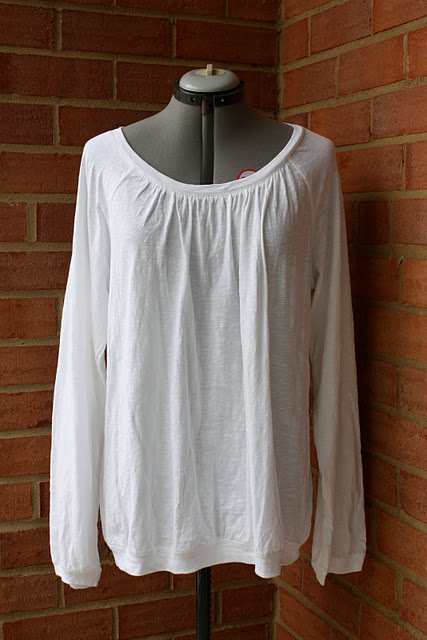 I began with this oversized plain tee. I snagged it on super sale over six months ago and have never really worn it. With the help of my dress form, a nap time and Dave being 'Mom' for a while
after
nap time, I created something I
will
wear
(and did…on Sunday!)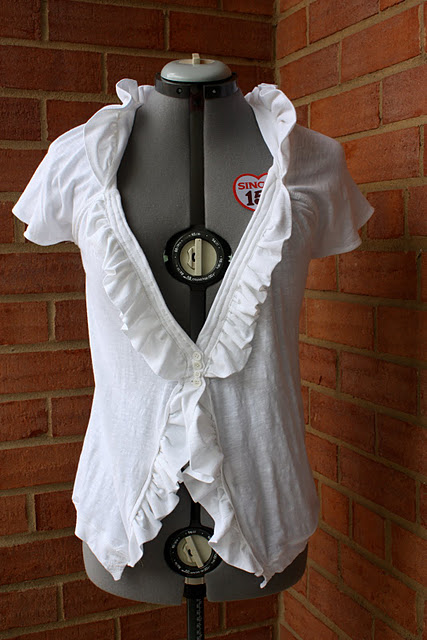 I'm loving open front, short sleeves that I can pull on over a tank or summer dress. Cutting off the sleeves gave me just enough fabric to create all the ruffles.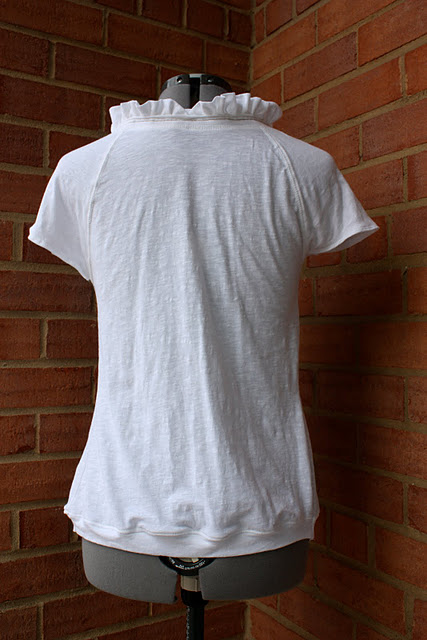 I love the little baby ruffles around the back of the neck. Those may be my favorite part. It feels great to make a little time to sew…and for myself! I've got a rack full of clothes waiting their turn to be repurposed. I'll keep you posted!