Simple Pea Pesto Pasta
I love a simple, under-30-minute meal, and this Pea Pesto Pasta fits the bill. Made with cooked pasta, a container of pesto, and a bag of frozen peas, you've got yourself a simple, delicious, and nutritious meal in almost no time.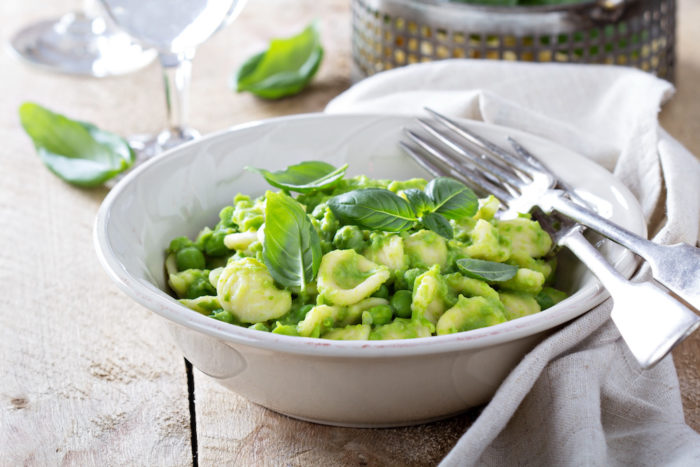 Simple Pea Pesto Pasta
1 bag orecchiette pasta, cooked to al dente in salted water
1 jar or container pesto
1 bag frozen peas
shredded parmesan for topping
*optional add spinach or crumbled, cooked Italian sausage
Takes ,
serves four to six.
Bring salted water to a boil and add pasta. Cook to al dente, and drain all but 1 cup of pasta water.
Add pesto and peas to the cooked pasta in the warm pan. Stir to combine and coat. (The heated pasta will cook the frozen peas!)
*Optionally, add some handfuls of torn, fresh spinach to up the greens factor. And, if you'd like to make it a meaty meal, some sweet Italian sausage cooked to crumbles would be lovely added here.
We like to top the pasta with shredded parmesan and toasted pine nuts for a little salty crunch.
This is truly a no-fail, fifteen-minute family meal. I hope you enjoy it as much as we do!