My good friend Cassi wanted to have a family theme for one of their Halloween costumes, and since I was making her little Cabbage Patch Doll costume, I thought it would be funny to have a garden theme . Mom as a gardner, Dad as a scarecrow, and her four-year-old boy as a snail. This simple costume only took about an hour to make, and I used the same color of grey/brown fleece throughout.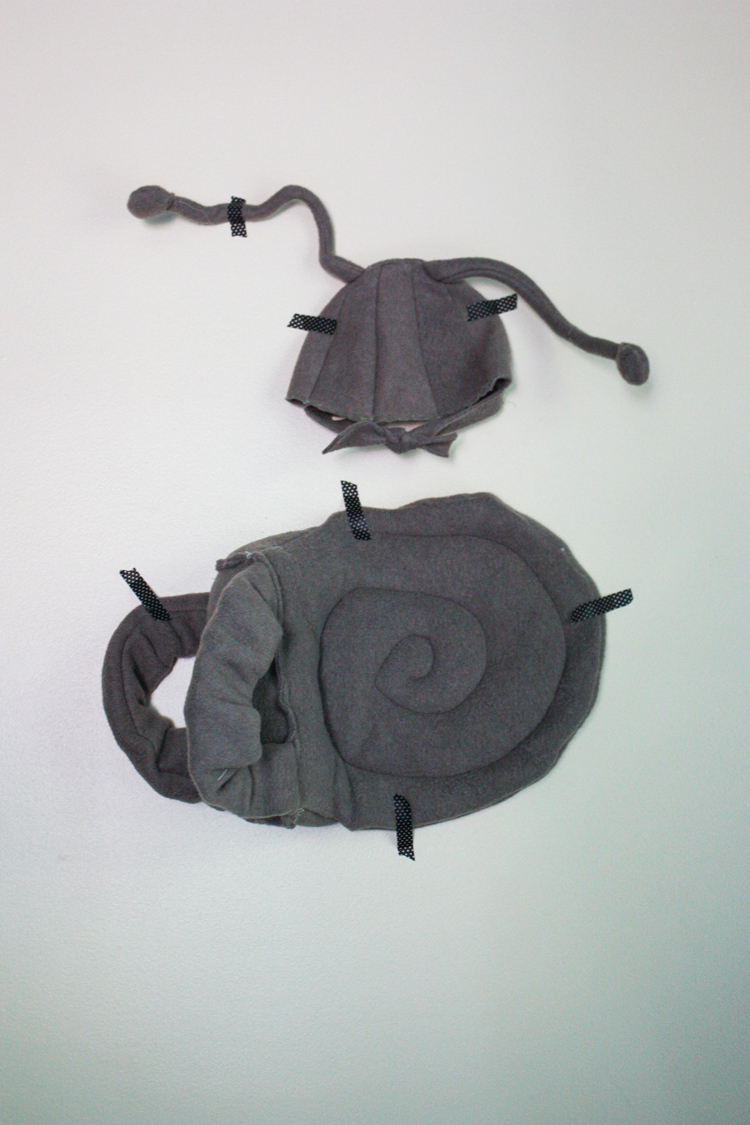 I thought a backpack style shell would be the easiest for a kid to wear, so I made a giant circle, turned it inside out and stuffed it, then topstitched the spiral through all of the layers. I cut a couple triangles to open up the bottom and attach it to the square for the back. The straps are simple fleece tubes stretched over some elastic and sewn into the corners of the square.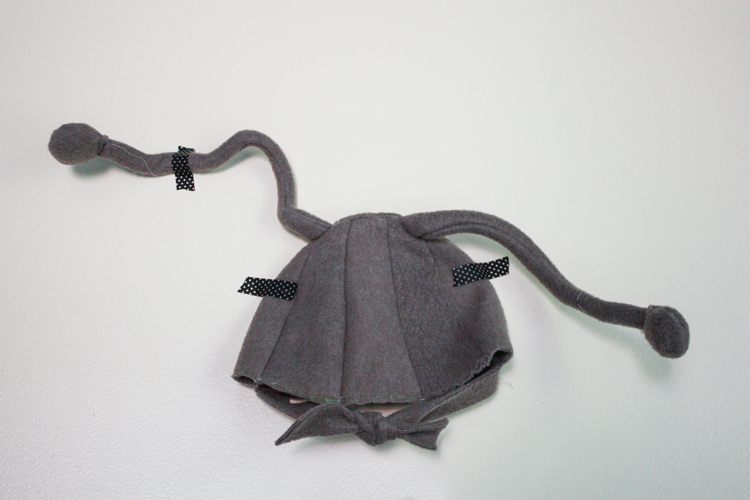 For the hat I basically made half of a ball pillow, and then sewed the antennae in. Those twisty eyes are made by stuffing a few pipe cleaners into fleece tubes, then topping them with a stuffed little ball of fleece. The hat fit me fine, but I added the tie to make sure it would fit a smaller head equally well.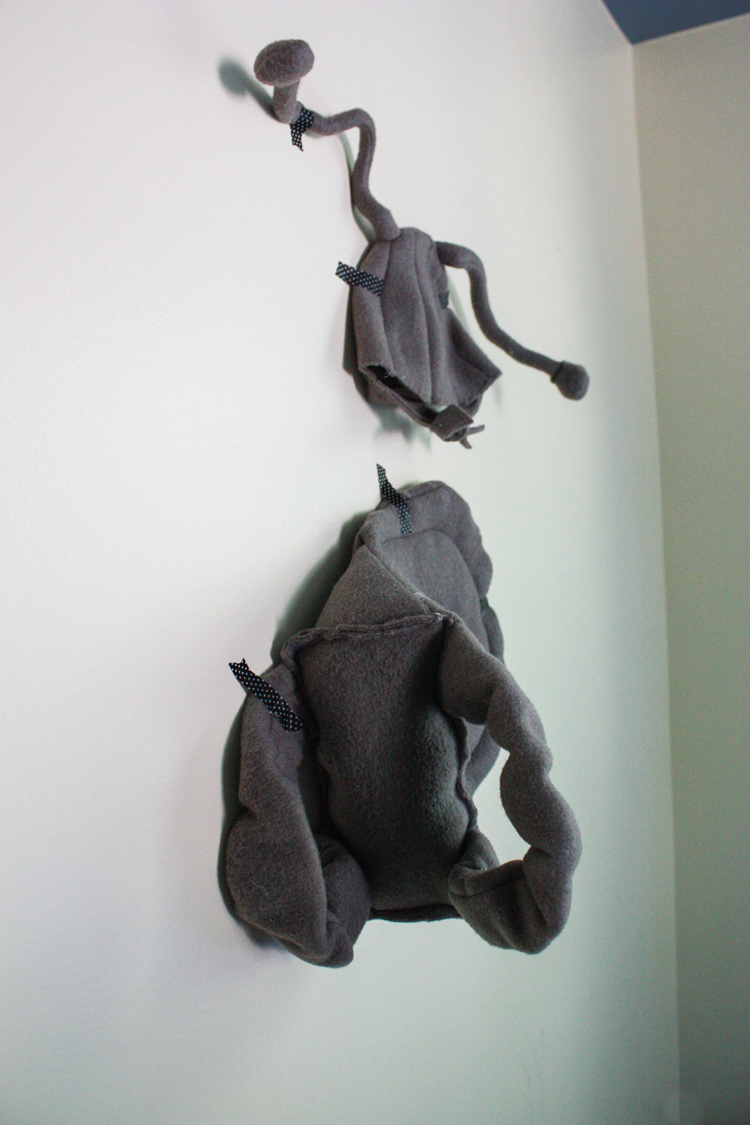 As far as costumes go, this one is pretty cute and incredibly low maintenance! In addition to Halloween, this snail costume could be fun the boys at a garden party, or a snakes and snails birthday party, like Milo's first.
Funny side story: I grew up at the top of a hill. When it rained, I used to collect snails and race them down the gutter with my neighbors, who were all little boys. I remember thinking it was hilarious, and loving watching the snails zip down the street. Ah, childhood fun.