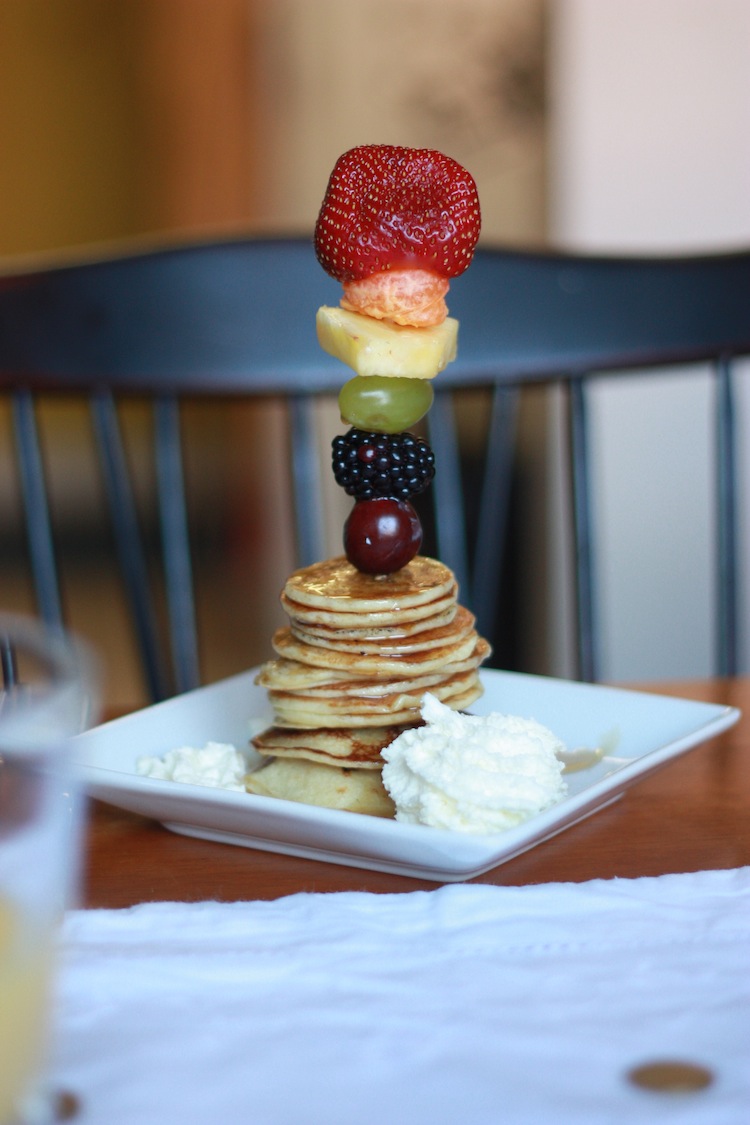 I was so excited to think up a fun new pancake idea for St. Pancakes Day this year! After 2010 and 2011, I think fun St. Patrick's Day pancakes are now officially a family tradition. Maybe our first that isn't inherited from our parents. That's pretty exciting.
 We settled on simple, but pretty. Lemon Ricotta gold coin (in place of Silver Dollar:) pancakes at the bottom of a fruit skewer rainbow. Add some whipping cream clouds and call it a delicious, festive meal.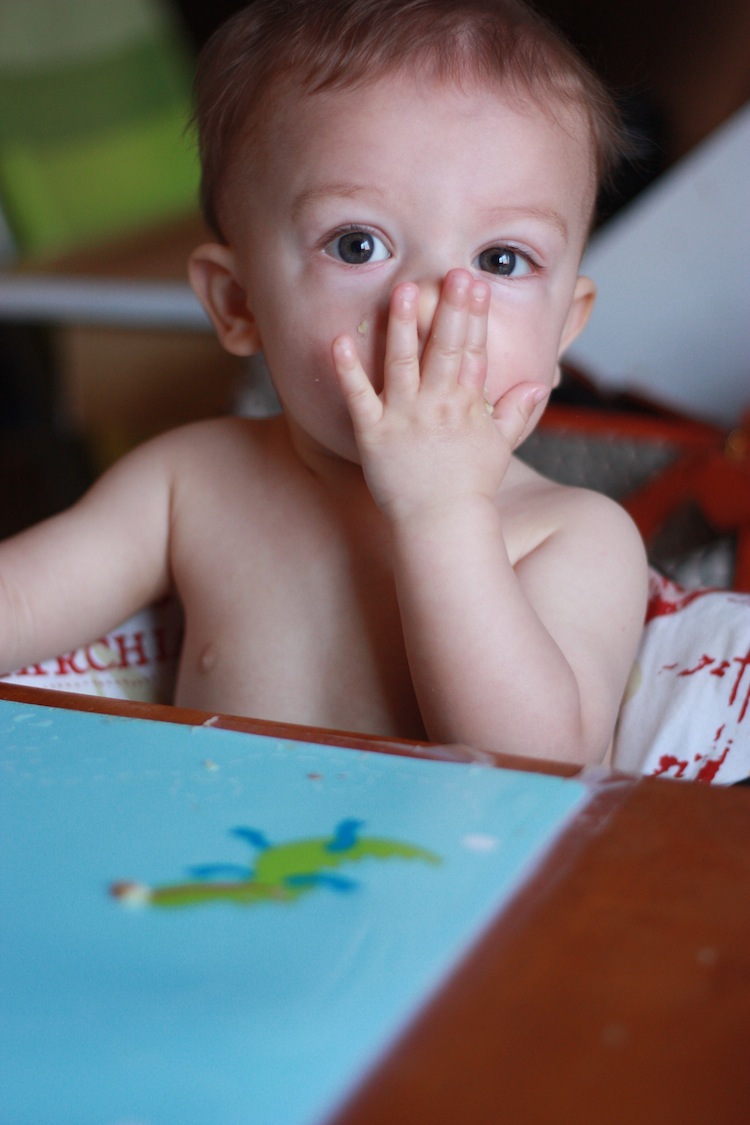 The boys both loved them. Eliot is an especially hearty eater, and I think he downed a whole stack on his own! I'm loving those chubby fingers learning to how get food to mouth as fast as possible!
This little munchkin picked around the edges, and ate all of the red and blue fruits. He was pretty enamored with the REAL gold coins on the table runner (brass money collected from travels in Mexico and Thailand).
I had no plans for leprechaun visits until about 10 pm last night when Dave and I set out on our Date Night and left the monitor with our neighbors and good friends Andrea and Adam. He invited us in to see the antics the leprechauns had caused at their house, and I was floored with the cuteness! Little green footprints all over the place, mini messes caused by the silly men, and a trap complete with gold coin bait and filled with caught leprechauns. Did you know if you catch them they turn into (Keebler Elf) cookies? . He gave us some cookies so we could do the same…and Milo loved it! Next year I'll try to plan a little more in advance (and I won't use food coloring for the foot prints–my hand is completely dyed:)
To celebrate, today we're going to take a little trip on the green line of the DC metro, stopping for lunch along the way. Then tonight we've got big grasshopper shake plans! It should be a good day. Cheers!