This series is sponsored by Baby Lock. For over 40 years,  Babylock has been dedicated to the love of sewing by creating machines for sewing, embroidery, quilting and serging – all with ease-of-use, high quality and a touch of elegance.

Whew! What a fun series this has been! It has been really amazing to see how what started as an off-hand idea (thrown out on a drive home from fabric shopping with Miriam over 6 months ago) grew and changed and became so full! I learned so much preparing for this series, and have loved hearing about how so many of you have been inspired to stretch yourself and try something new with the things you've seen. I've also been inspired to push myself further and continue learning and growing, both in sewing with knits, and in living my life.
Week 1 of the Stretch Yourself Series  was all about developing the basic skills that one needs to get started sewing with knits. It was meant to be a resource guide that you can come back to and refer to again and again. From identifying and cutting the fabric, to basic drafting, construction and finishing, the tutorials are stuffed full of details and information to help you be successful. We can't wait to hear about your successes!
We're so excited to offer a giveaway today for another fantastic resource guide. Fabrics A to Z by Dana Willard of Made is a truly thorough and wonderful encyclopedia to fabrics. I bought one last year and use it all the time to identify or remember sewing and washing instructions for a specific material. I definitely read through her section on knit fabrics in preparation for my post about knit fabric and selection.  For a chance to win Fabrics A to Z, simply leave a comment below by January 25!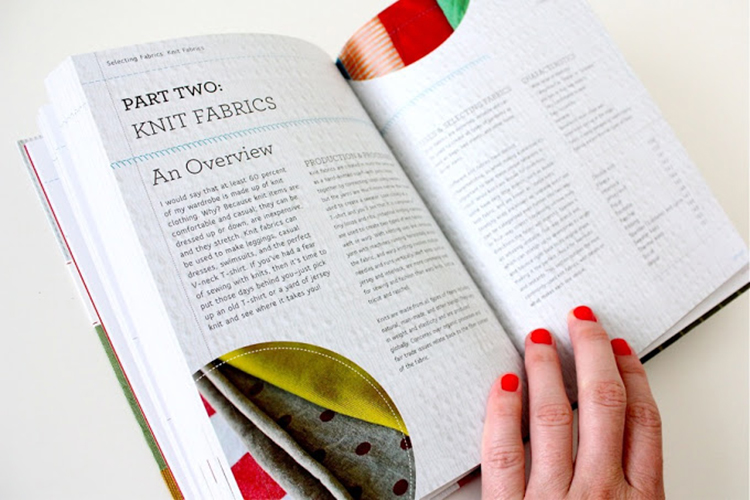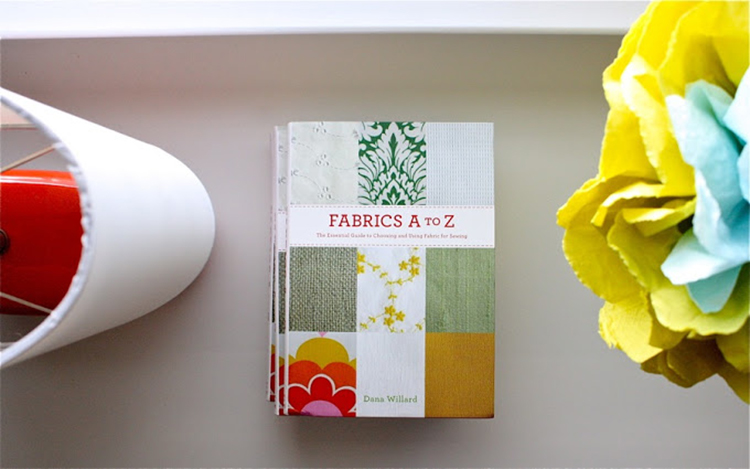 pictures via