This series is sponsored by Baby Lock.  For over 40 years, Baby Lock has been dedicated to the love of sewing by creating machines for sewing, embroidery, quilting and serging – all with ease-of-use, high quality and a touch of elegance.

So, we're going out with a bang today! Three chances to win amazing gifts to help you continue to stretch yourself!
Week 2 of the Stretch Yourself Series was all about the many fun options and variations available when sewing with knits. Miriam and I were thrilled to work with so many great pattern companies to review and giveaway some fantastic patterns! We really loved busting out so many projects, and learning a little something new with each one. We also welcomed 10 delightful guest posters who shared their creative and fabulous knitwear projects (uh oh, more things to add to my list of must-make!) A series like this is so much fun because it involves a group of people and companies all working together and sharing. We hope you've enjoyed learning from everyone. Mim and I are already getting giddy thinking about round two of Stretch Yourself (coming up sometime after we've recovered from hosting round one!)
Miriam and I were thrilled to work with Baby Lock during this series, and we both have been so excited about the Diana serger/coverstitch machine. Today, we're excited to offer some high quality Madeira Aerolock Premium Serger Thread as our final giveaway of the series. Madeira is a sister company to Baby Lock, and makes only the highest quality thread. If you've ever dealt with a serger, you'll know what a difference great thread makes.
This giveaway is for 4 cones of green apple thread, and 4 cones of mustard yellow thread. For the chance to win 8 cones of Madeira Aerolock Serger Thread, leave a comment below before Friday, January 24th.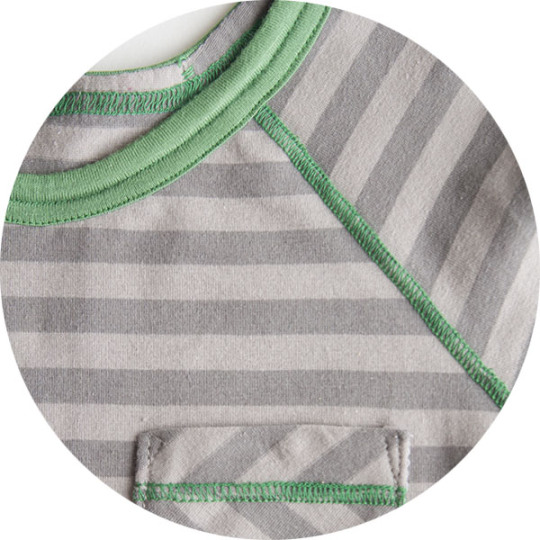 Thank you again for reading along, leaving comments, entering giveaways, and supporting this series. You have made it a success! If there is something specific you'd like to see in an upcoming Stretch Yourself, are interested in sponsoring, or having a pattern reviewed, please reach out to Miriam or me. We'd love to hear from you! Until next time, keep stretching baby.