Today the voting is open for the first round of Sewvivor! After you check out my entry, please take a minute to pop over to Family Ever After to cast your vote (for ME:) The voting only open today, so thanks in advance for your support!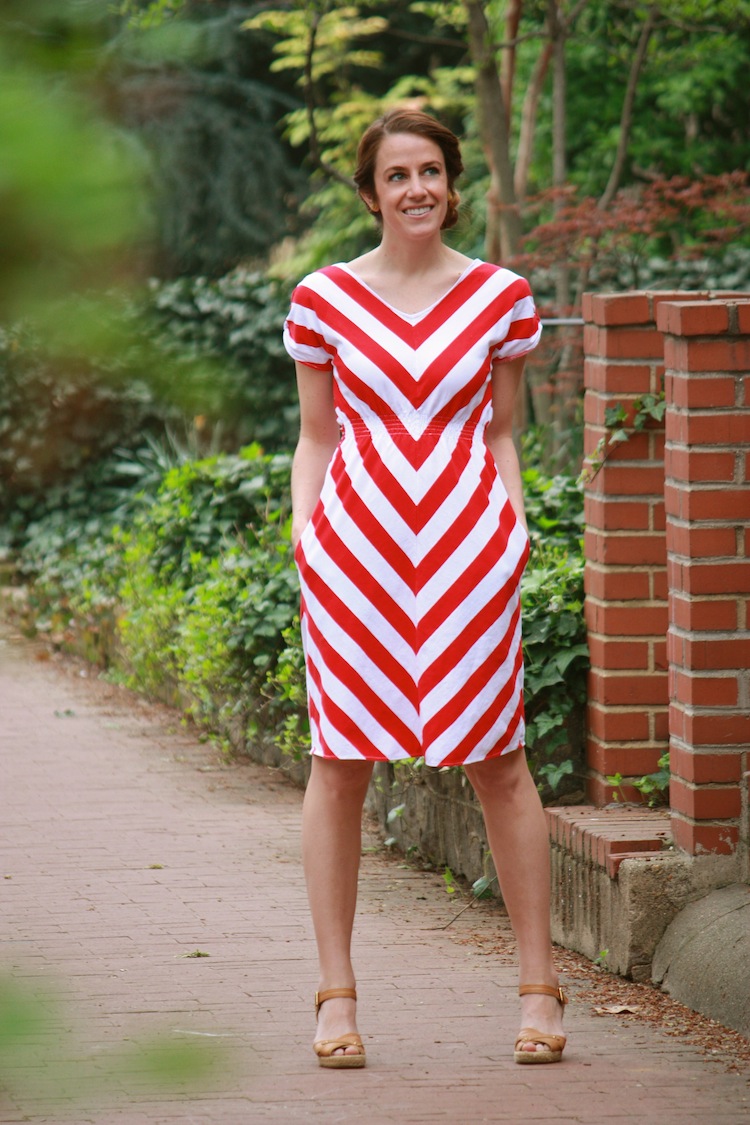 I have been so excited to post about my first project, the Summer Chevron Dress. This first week, the challenge was to choose a tutorial from one of the judge's blogs, and make it our own. When I spotted this bias cut dress tutorial on Tatertots and Jello, I knew it was just the inspiration I needed to add something to my summer wardrobe that is bright, fun, and chevron (I mean, c'mon!)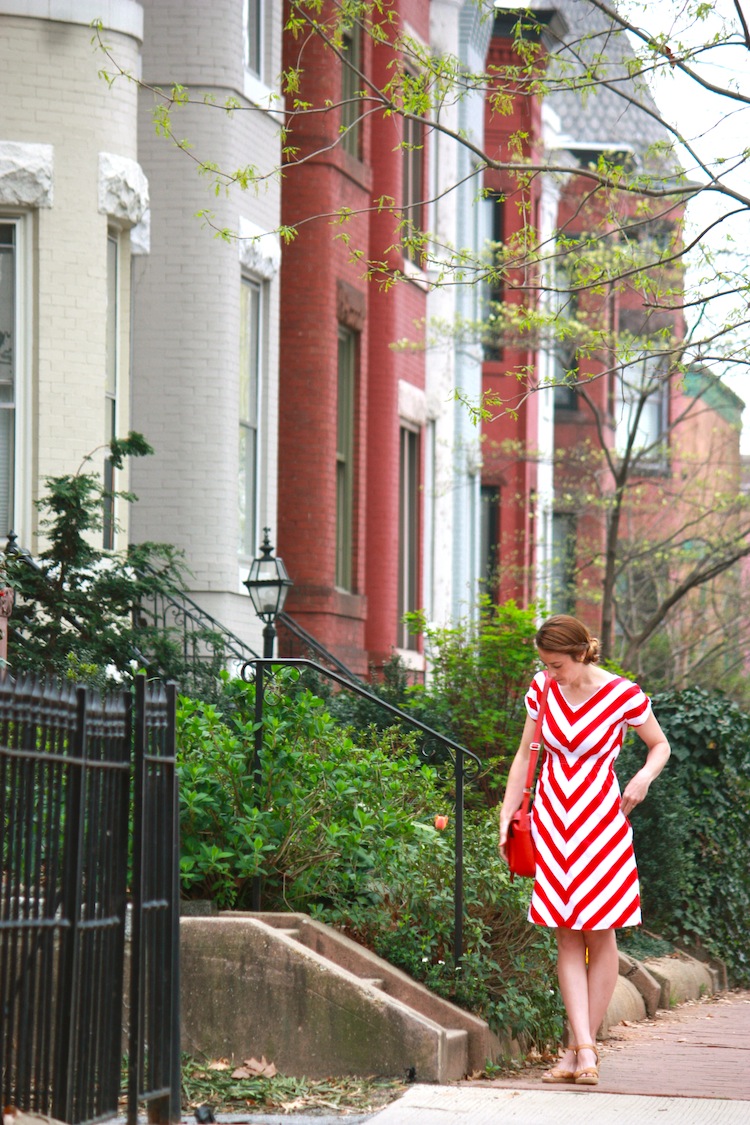 I used a favorite tee shirt to trace a pattern for the bodice and dolman sleeve, then I just added a gradual a-line to the skirt. Originally, this was going to be a  maxi dress, but the stretch jersey I ordered was a little heavier weight than I had imagined, so I shortened it to knee length after finishing most of the construction. I am really happy with how it turned out (and I still might need to order some lighter weight stripes for a chevron maxi!!)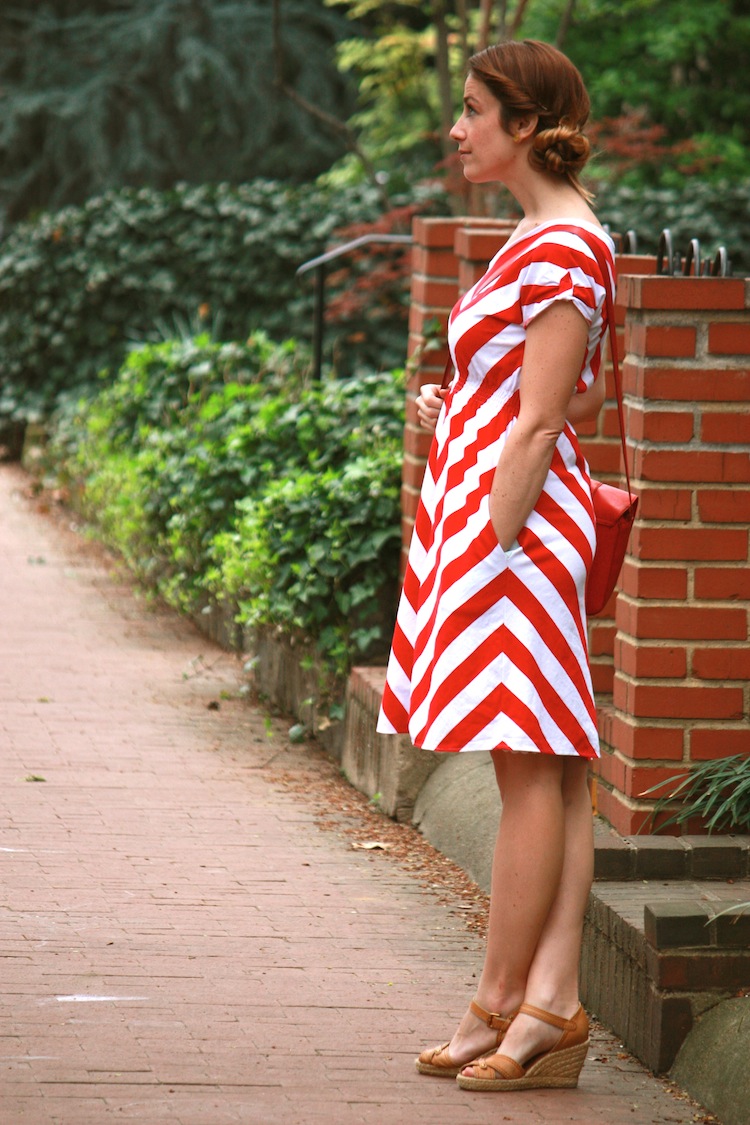 In the tutorial I used, Michelle does a great job of explaining how she lined up the stripes by looking through the material while she traced her pattern, to ensure they were straight. I followed along, and mine came out exact as well. For someone like me who is a little afraid of trying to line things up correctly, this turned out well! I love how the chevron pattern is continuous around the whole dress, meeting at each of the four main seams.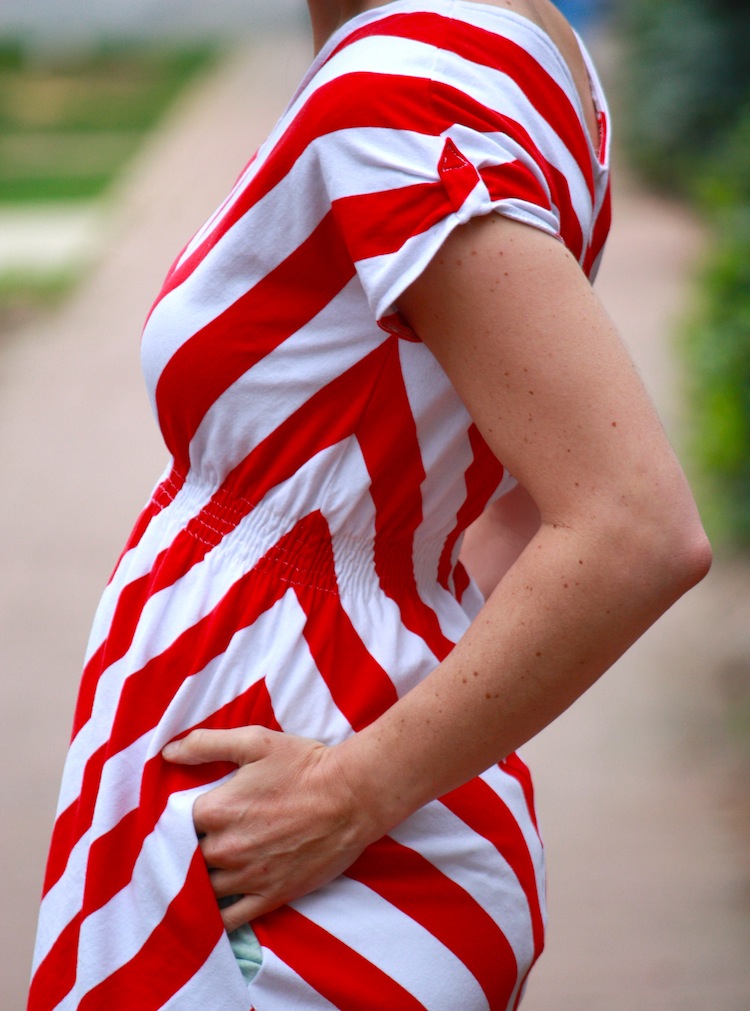 The details are what sets this dress apart from another. I added rows of shirring at the waist to give it a comfortable shape. Then I created little triangle tabs to gather up the edge of the sleeves. It had to be a triangle to stick with the chevron theme:) The pale blue pockets might just take the cake for my very favorite detail. You know how I like pockets in dresses!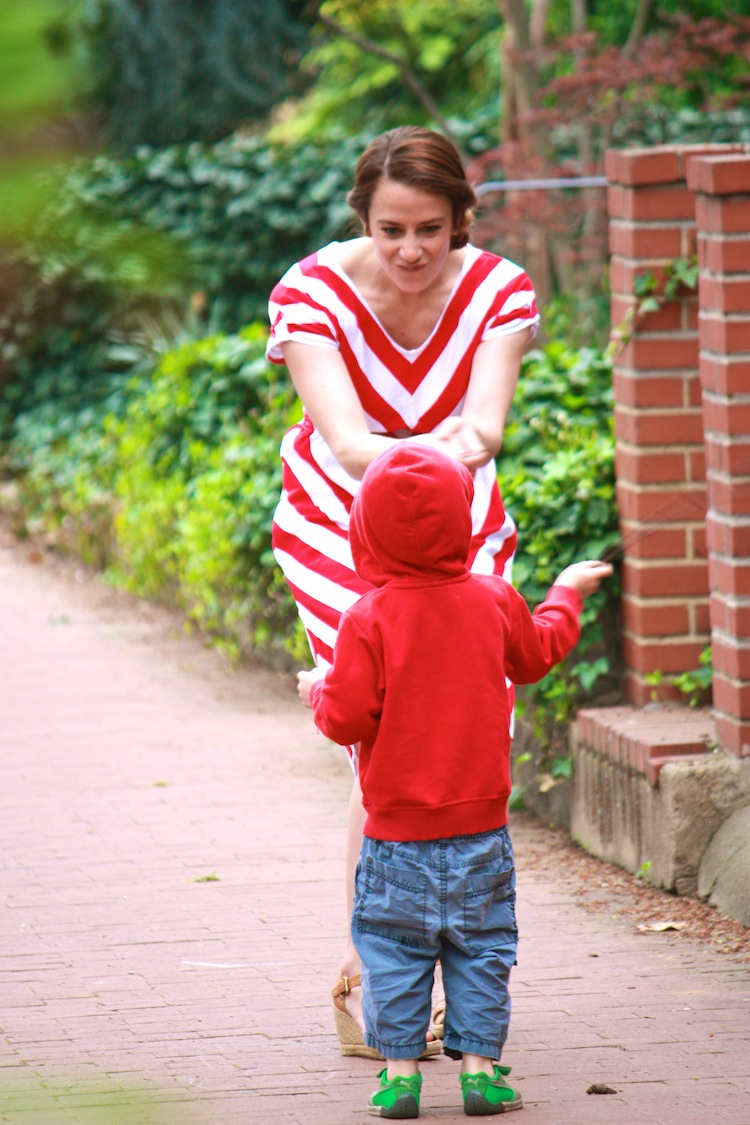 The finished dress is super comfortable (sort of like pajamas…), on-trend, bright, modest, and original. I have already worn it a couple times, and know it will keep coming out more and more as the heat arrives in the DC area. It's perfect for my busy life chasing the boys and sword fighting with sticks:)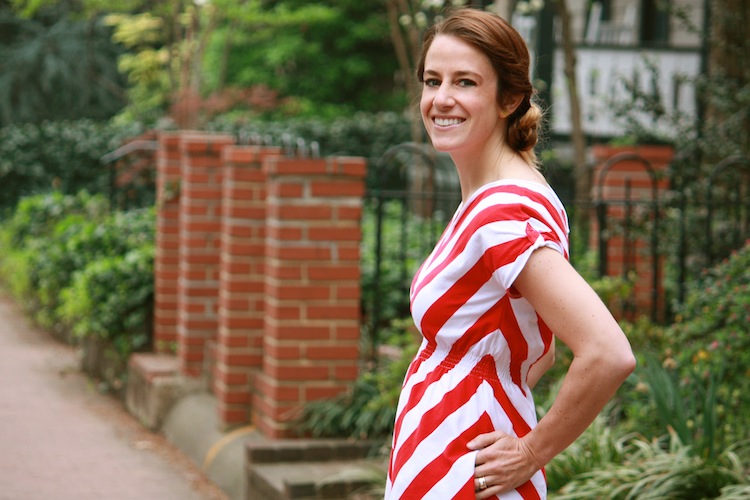 HERE is the full tutorial for this dress, keep an eye out for some fun striped fabric for your own Summer Chevron Dress.
In the meantime (aka, right now:), head over to VOTE so I can SEWVIVE!!