Hair accessories for girls come in every shape, size, color, and style imaginable. I discovered when Plum was born that I was a smaller-bow type of mom, and bought and made her a few dainty accessories for her tiny bald head. As she's grown up a little bit, and her hair has started to fill in, I have thought a little bigger bow might look cute. The other day, we were headed out the door and I couldn't find one of her little bow headbands anywhere, so I ran into my studio and with two snips and a single knot I made her the most darling ten-second nylon no sew bow!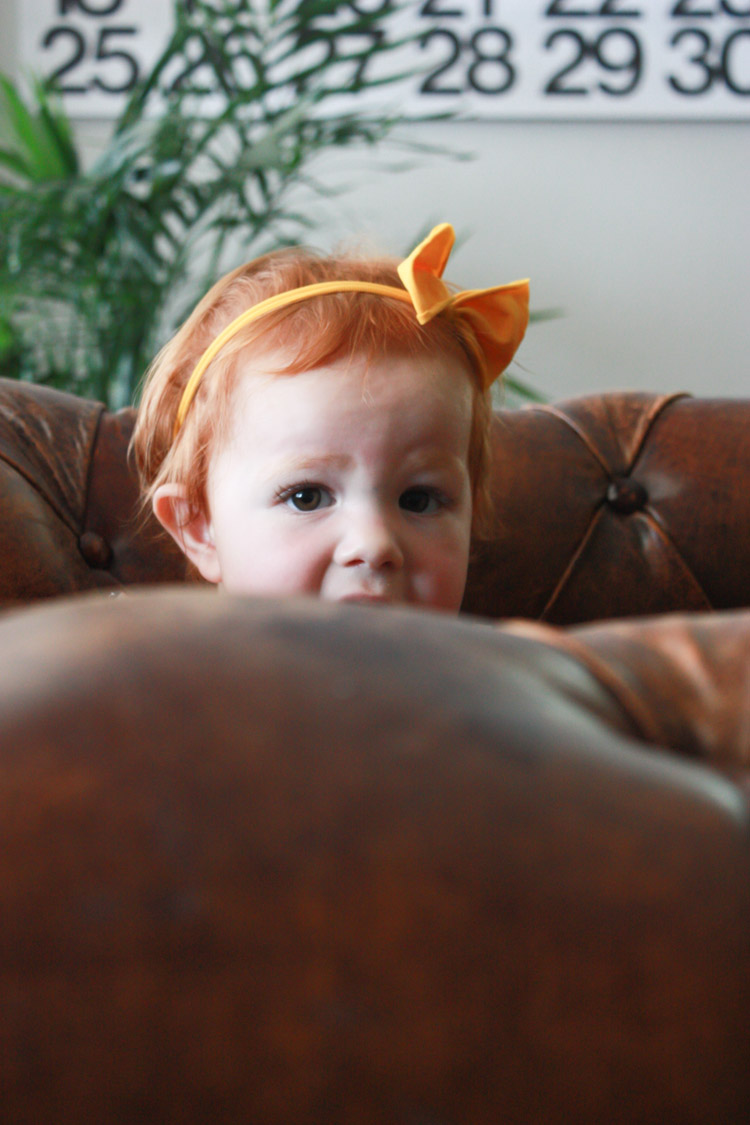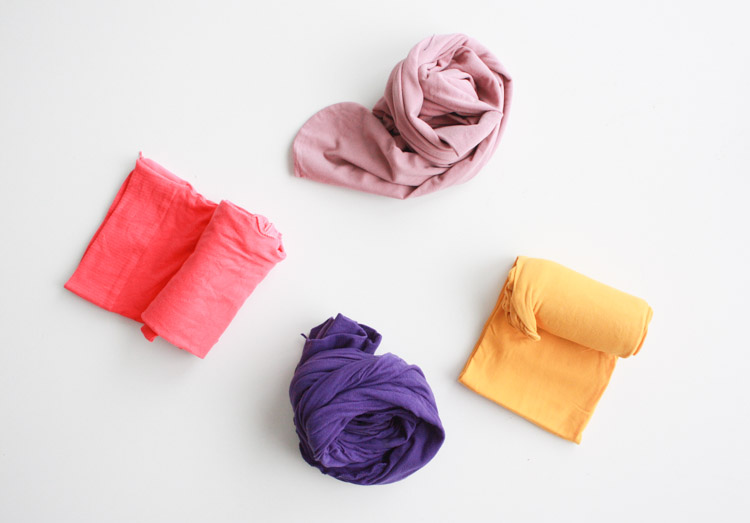 You can literally make fifty of these bows in five minutes. They'd be perfect for adding to baby gifts, or first-birthday gifts for little girls. All you need is a pair of nylon tights in any color or pattern you'd like (all of these fun colors are from Target), and a pair of scissors! Let me show you how: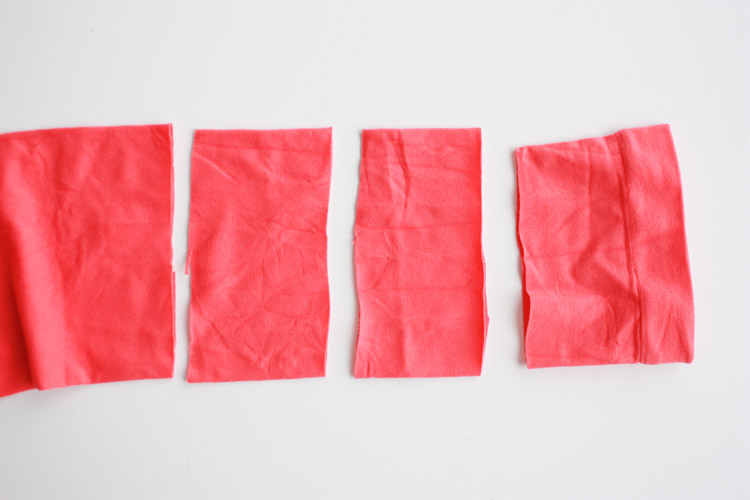 Cut each leg of the nylons into about 2″ slices, discarding the toe, or the ankle if it's a footless version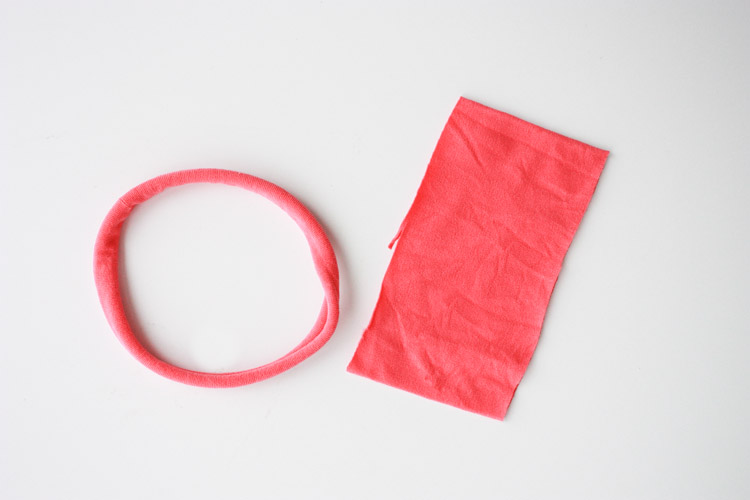 Pull one of the rings to stretch it out, letting the edges roll onto themselves. This will be the stretchy headband part.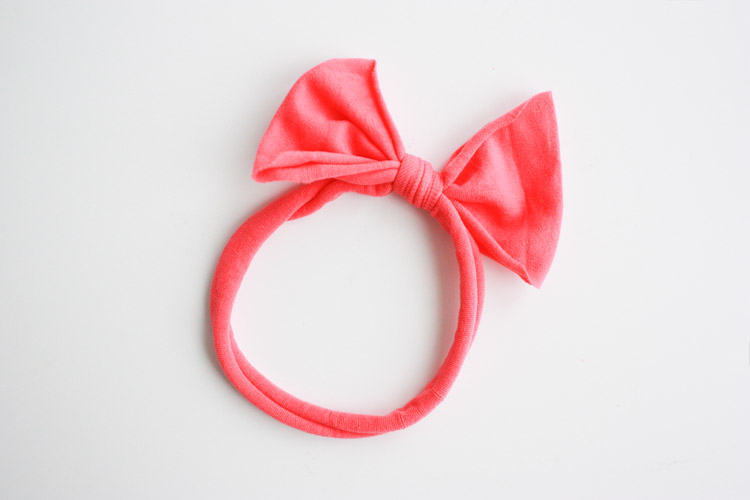 Then simply tie the other section in a single knot around the headband. Because it's a loop, the ends make a perfect bow! You're done! Wasn't that easy?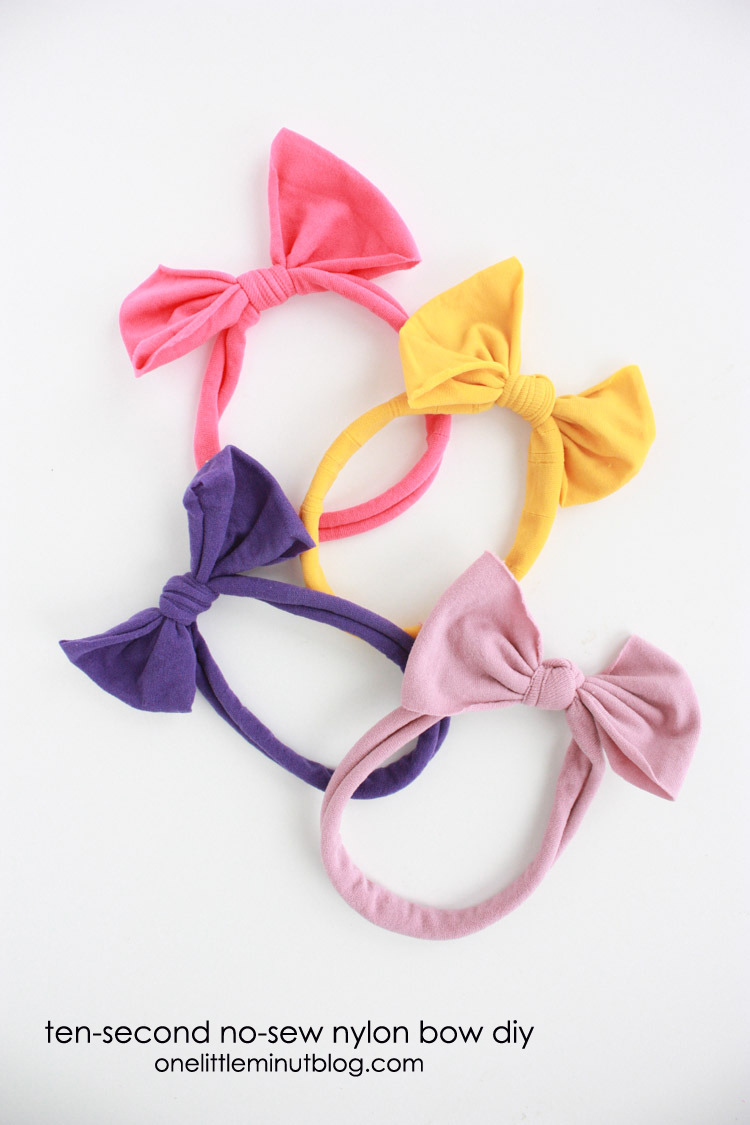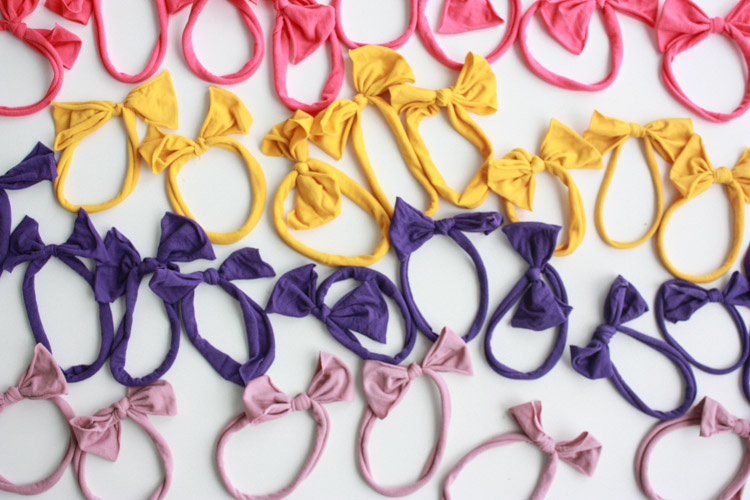 Keep up the cutting and the bows multiply before your eyes! I keep thinking this would make such a fun girls' night. Have everyone bring a fun pair of nylons, snip, tie, and trade!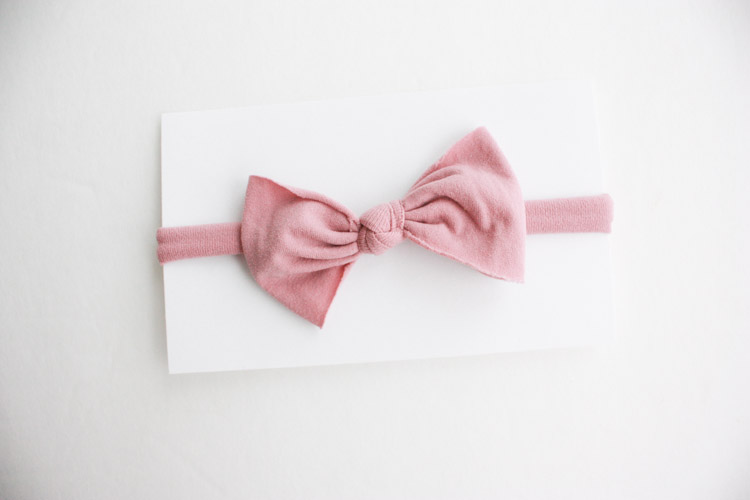 For simple gifting, stretch each headband over a blank index card and slide into an envelope!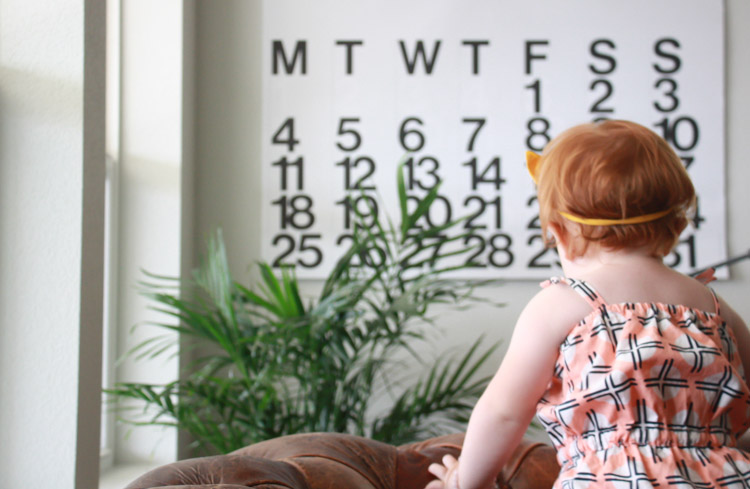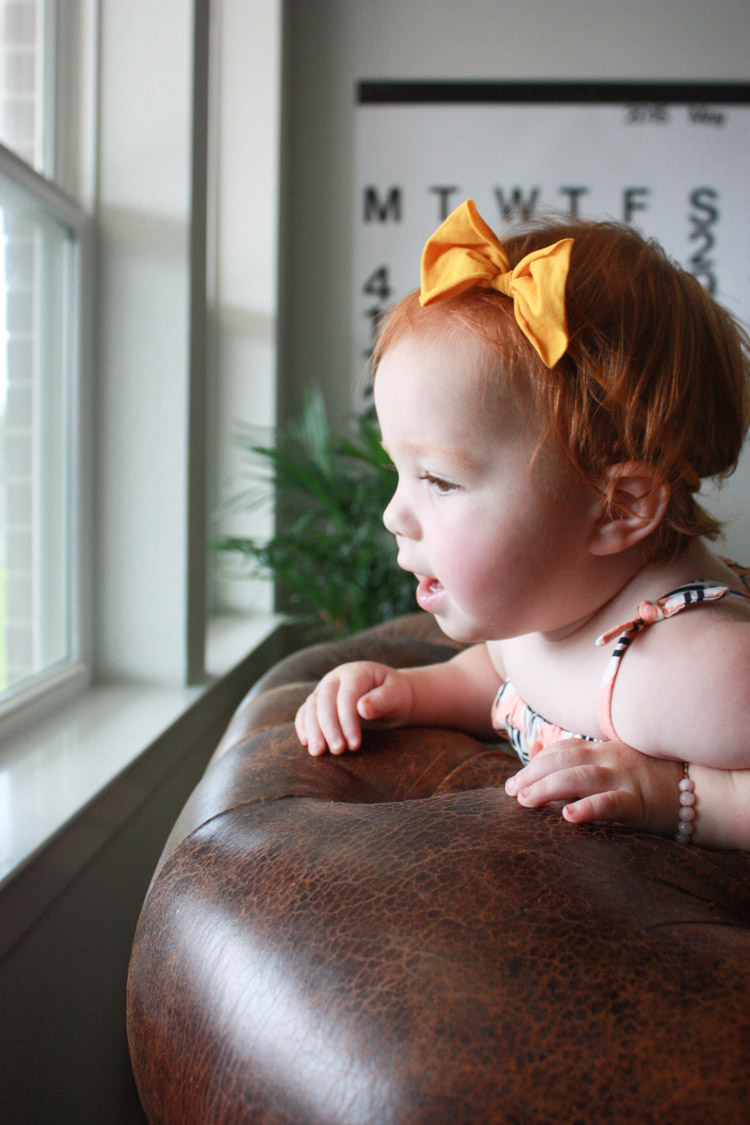 I feel all stocked up both for myself and for friends. Plum doesn't seem to mind them, it must help that it is super soft and stretchy. Gosh it's so fun to accessorize a baby girl!
Plum's wearing a handmade romper from my Drawstring Romper DIY.