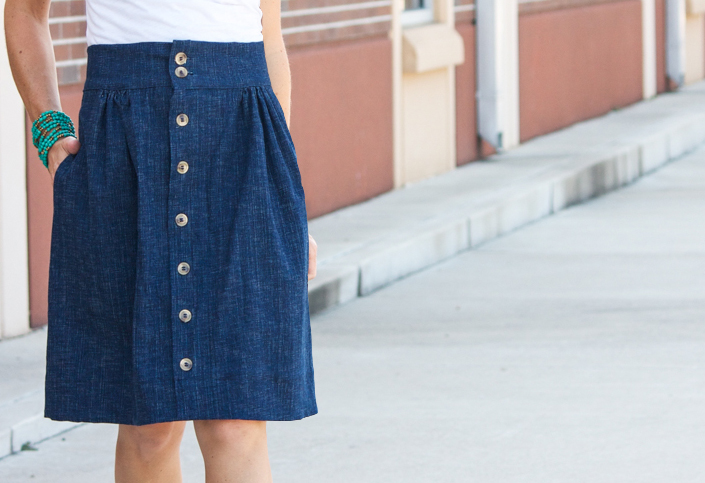 I love a good, basic jeans and tee shirt combo. In fact, most of what I wear is jeans and a tee shirt, or a skirt and a tee shirt. So when my good friend Dana sent over her latest pattern The Anywhere Skirt for me to try, I went ahead and made a denim version for a super versatile Anywhere, Anytime, Anyway Jeans and a Tee Shirt Skirt! And I love it.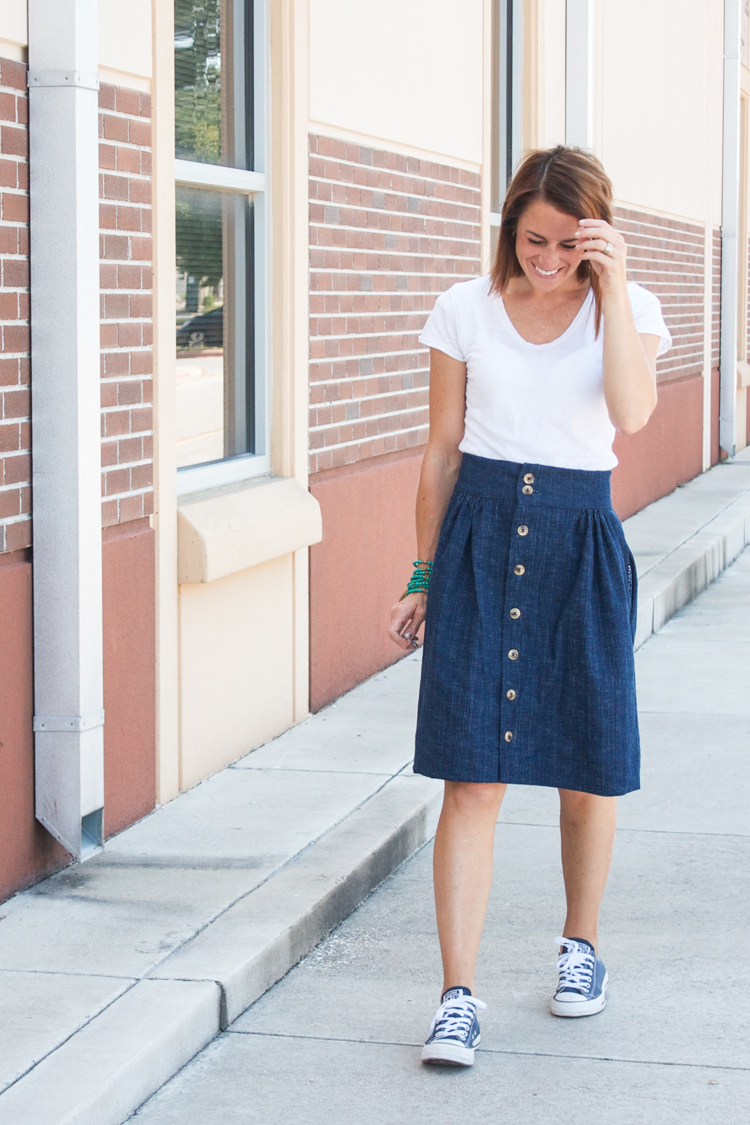 The pattern is more like a "choose your own adventure" workshop, walking you though the steps of measuring, drafting, and cutting out the pieces you'll need to make the skirt in any size, in any of the variations she offers.
It was a quick sew, and would be really great project for someone getting started with pattern drafting or apparel sewing.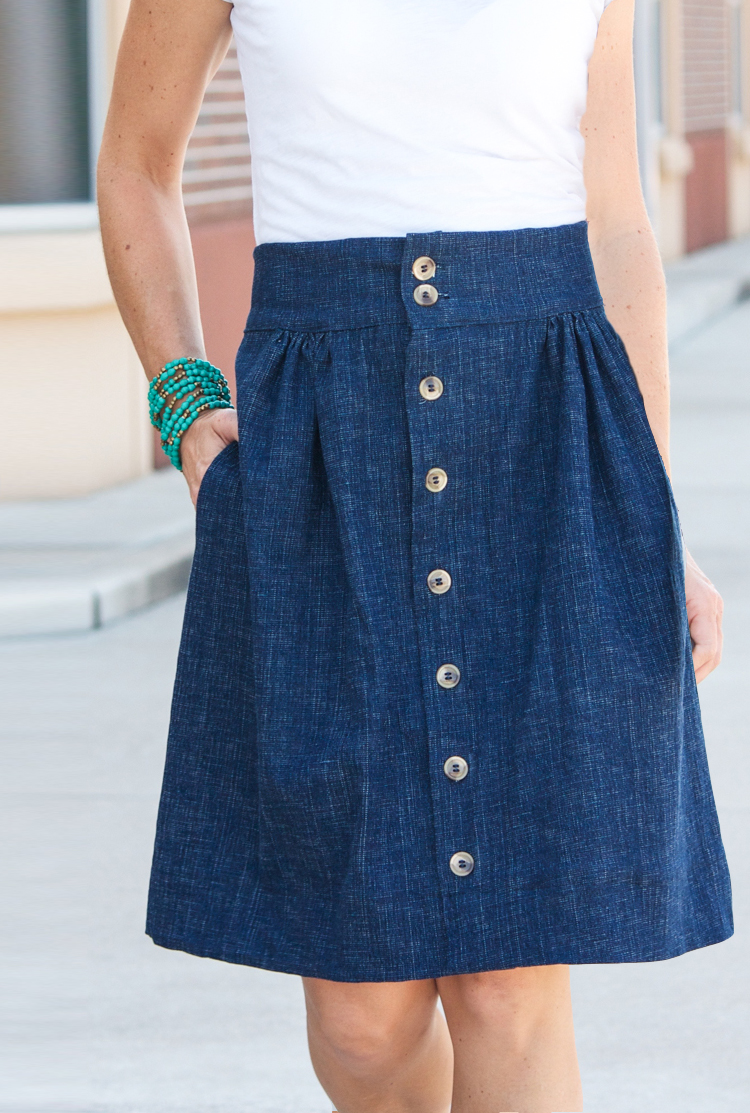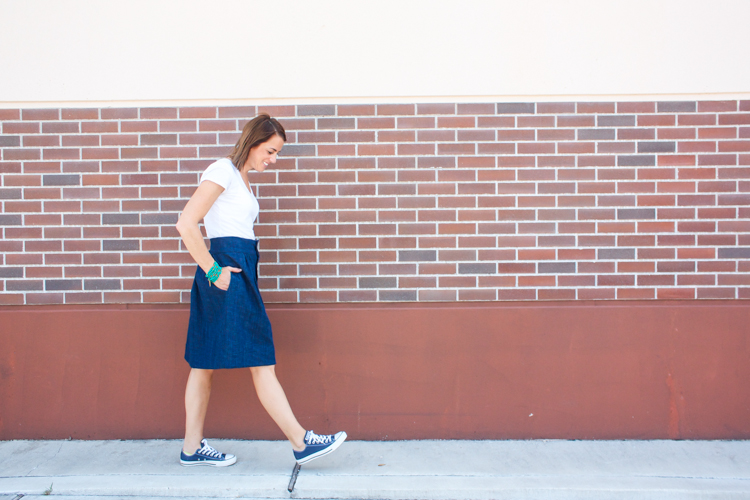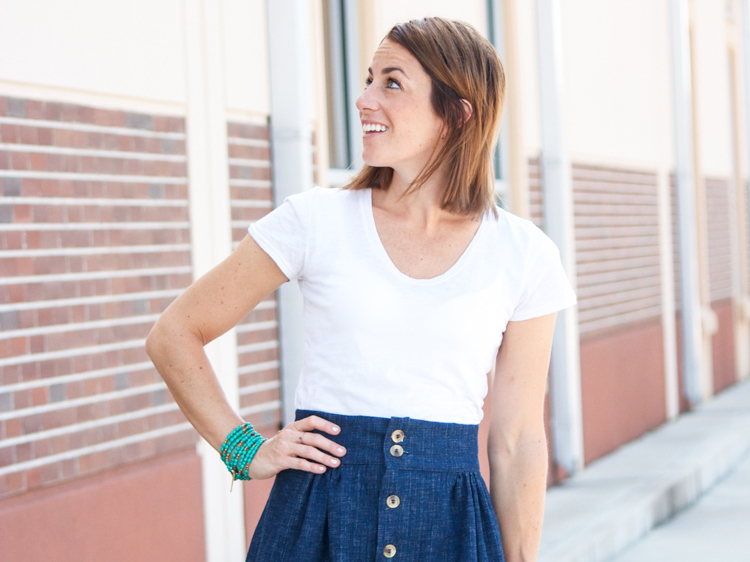 My bracelet is from Akola Project, and is as versatile as The Anywhere Skirt. It is one long strand of paper and brass beads that I love as a double or triple strand necklace, OR as a multiple strand bracelet as I wore here. The jewelry at Akola Prokect is made by women in Africa as who are part of the empowerment, education, and prosperity project that moves them and their families out of extreme poverty into self sustaining environments. It is all beautiful and meaningful, which is a great combination when it comes to jewelry if you ask me!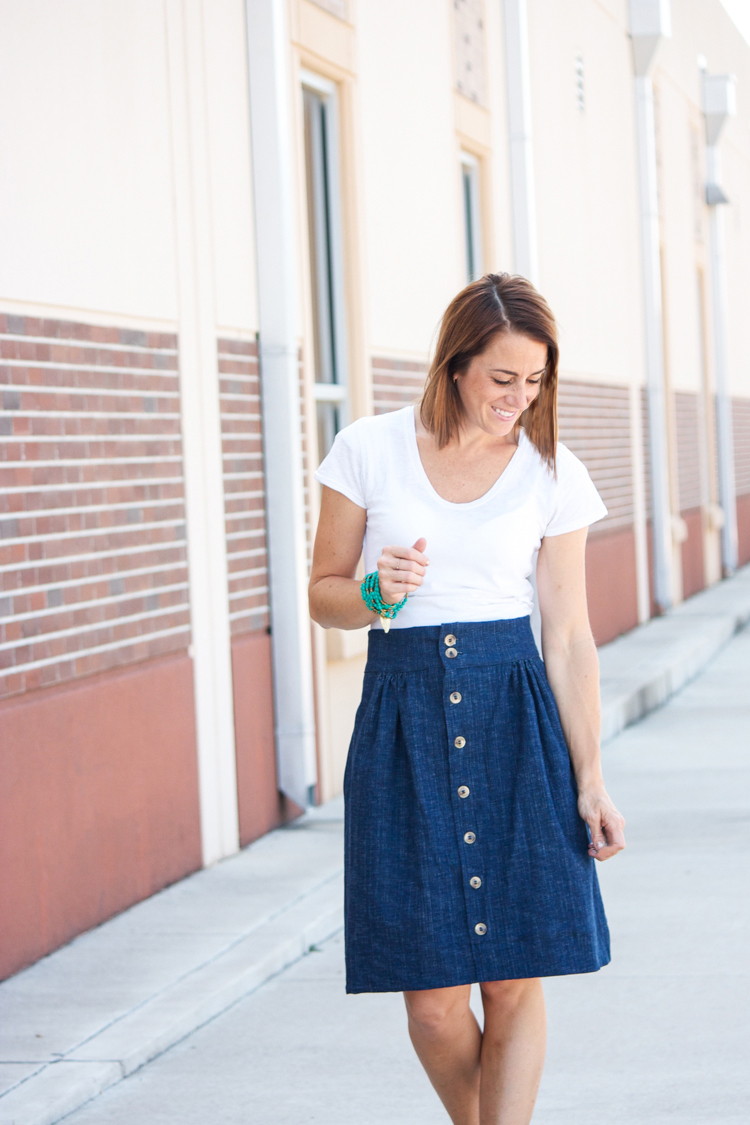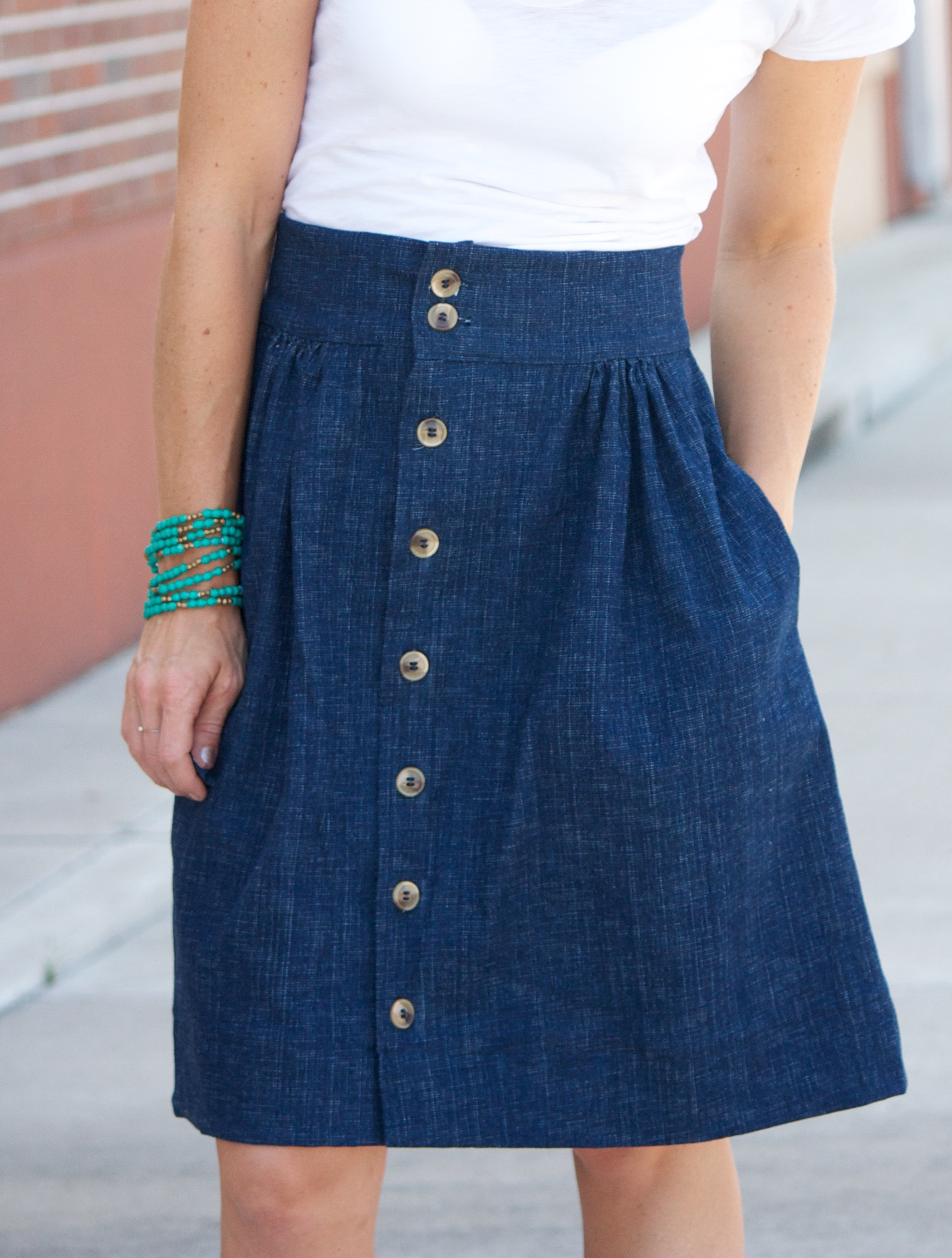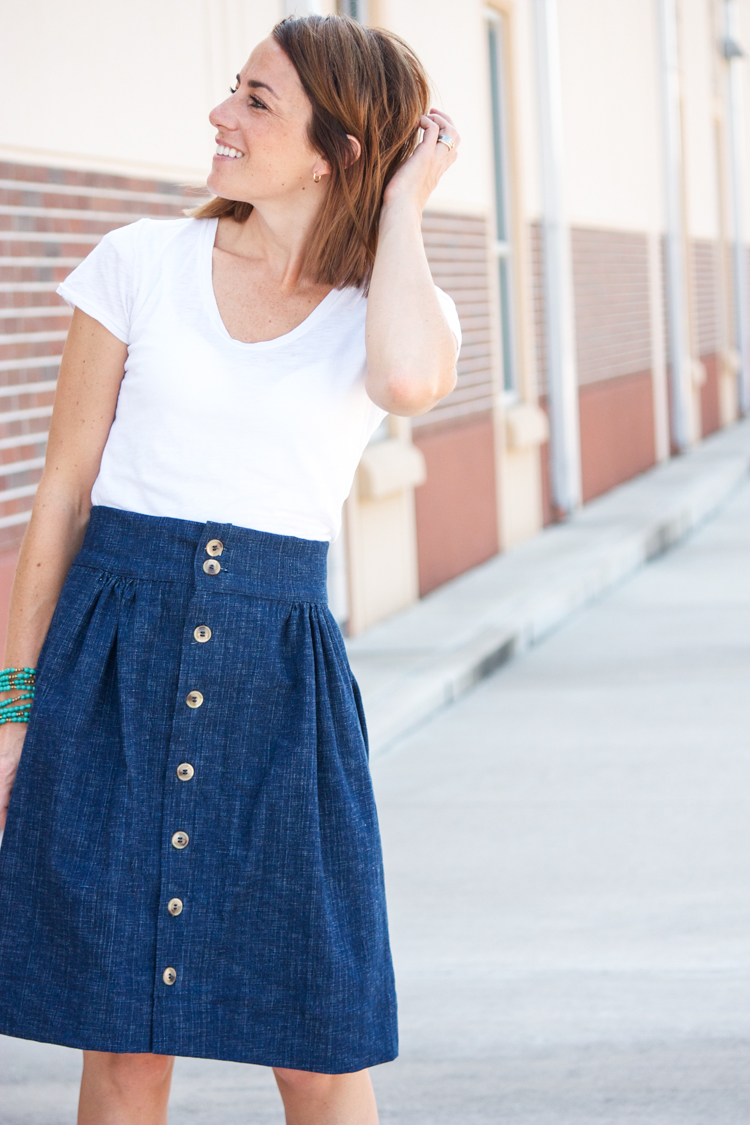 With as fun and crazy as my summer has been with all three kiddos home all week long, I haven't done as much sewing as I normally do, and I'm glad I made time for this little project because it's sure to be a regular in my rotation.