This post has been sponsored by Tazo® and Contigo®. All thoughts and opinions are my own.
This season, I'm focusing a lot on creating experiences with each gift I give. It has been fun to reflect on my own favorite experiences, and see how I can turn them into a sweet surprise for friends or family members. A simple glazed lemon loaf has been one of my favorite treats for years, and it pairs so perfectly with a box of Tazo® Dessert Delight Teas (in Glazed Lemon Loaf, of course!) and a super convenient Contigo® Travel Mug for a mama on the go!
Truth be told, the tea and mug on their own feel like a great gift, and a real homemade lemon loaf takes it to the next level. Drinking herbal tea in this chilly weather has been how I warm myself up in the mornings and evenings, and Tazo® has done a great job creating dessert inspired no-guilt flavors that are sweet and smooth. The brightness of lemon in the winter is delightful, and this glazed lemon loaf tea reminded me of the best glazed lemon loaf recipe that I discovered years ago and am sharing at the bottom of today's post!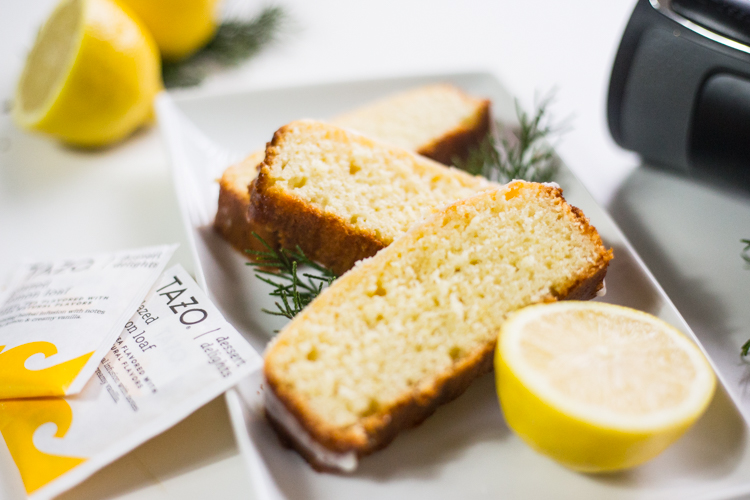 I discovered this recipe years ago, and started making it in the cooler months when I craved a light flavored dessert. It comes together quickly, and freezes super well, so I tend to keep one on hand for last-minute gatherings.
The cake is not overly sweet, and gets a boost of lemon flavor from the syrup you make and drizzle on top before the glaze. That tangy zing of lemon is so delicious in every bite. The fresh lemons feel festive in the winter.
I love the idea of including a homemade glazed lemon loaf with this gift pairing, to add a handmade, extra thoughtful element. It could be fun to include the recipe on a card as well, as the recipient will likely be hooked as I am.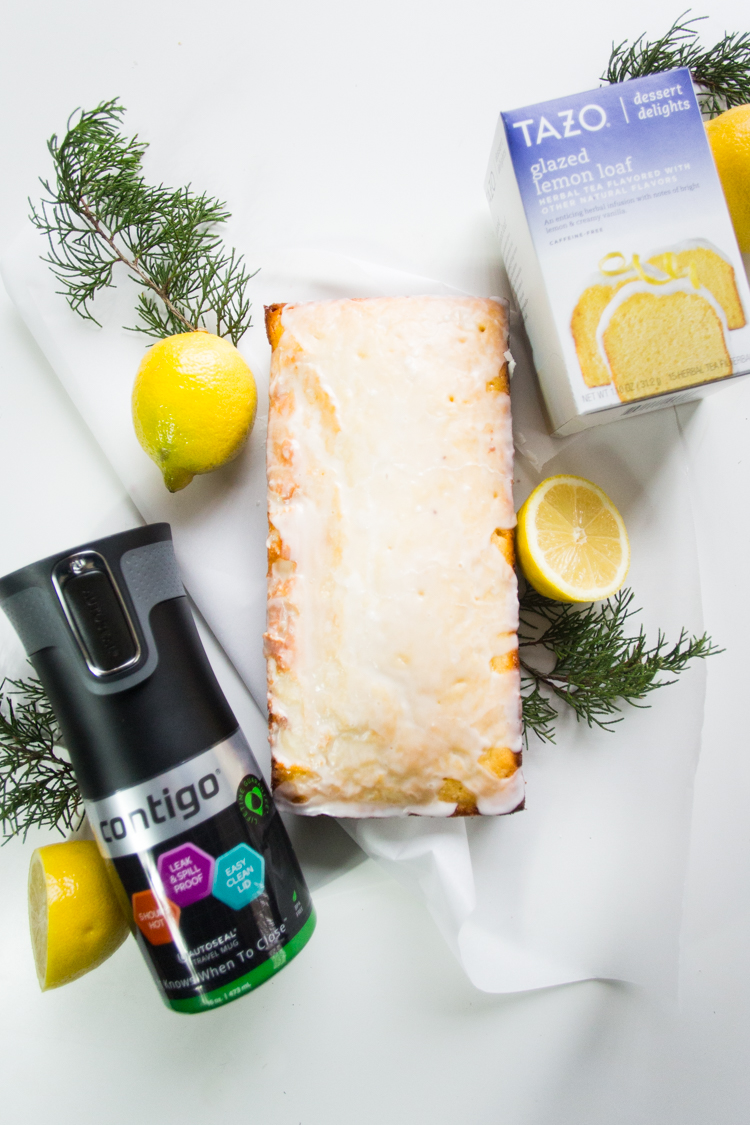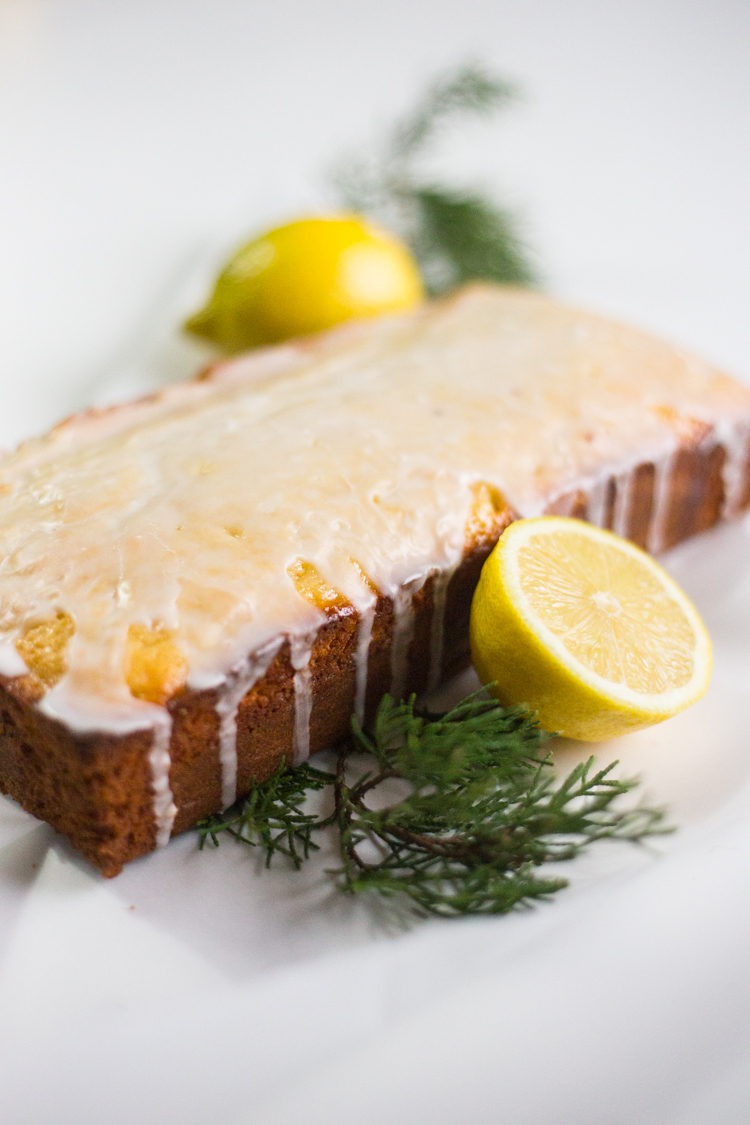 It's always nice to be able to pick up all of the pieces of a gift in one place. I was able to grab the Tazo® tea, Contigo® mug, and all of the ingredients for the glazed lemon loaf recipe at my local Target. The three go together as a perfect pair, and you can find some more gift pair ideas on this new site www.perfectholidaypairings.com
This Contigo® AUTOSEAL® travel mug is one of my favorites. It is a no-spill design, with a button to open and sip. I love that it can be opened one-handed, because my hands and arms are usually full when I'm out and about! The insulation keeps beverages hot for up to 5 hours–perfect for someone like me who may set it down and forget about it for a couple hours before realizing it isn't finished! And with a lifetime guarantee you can buy with confidence.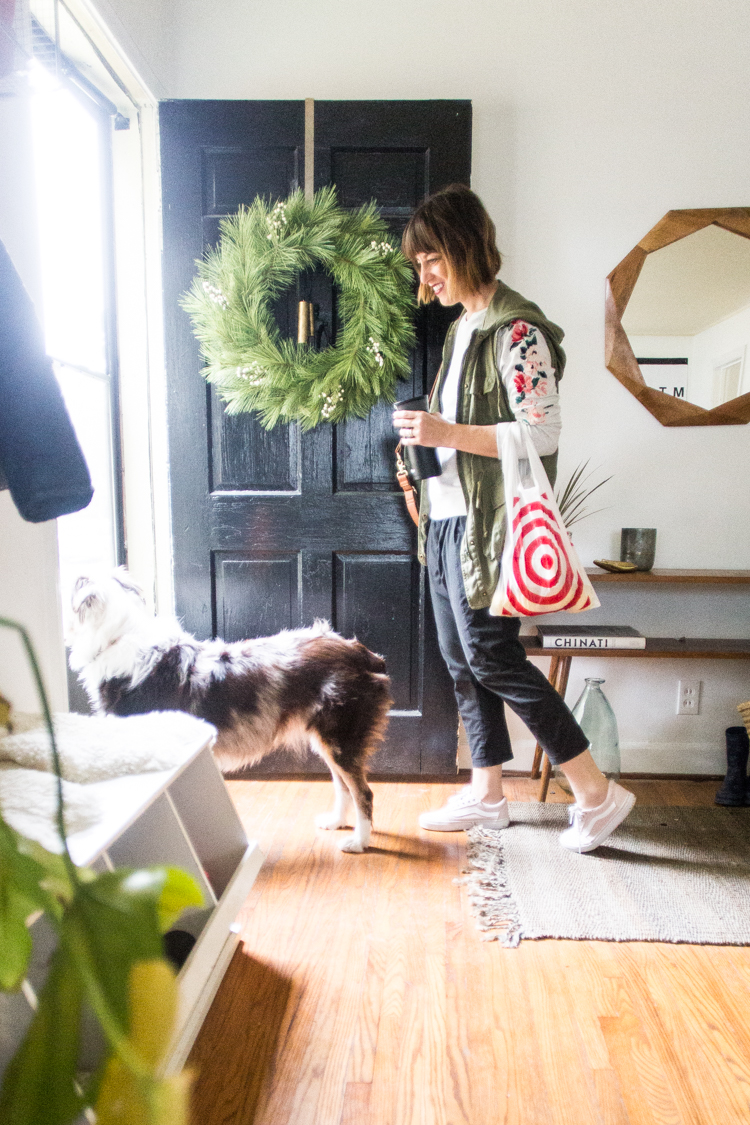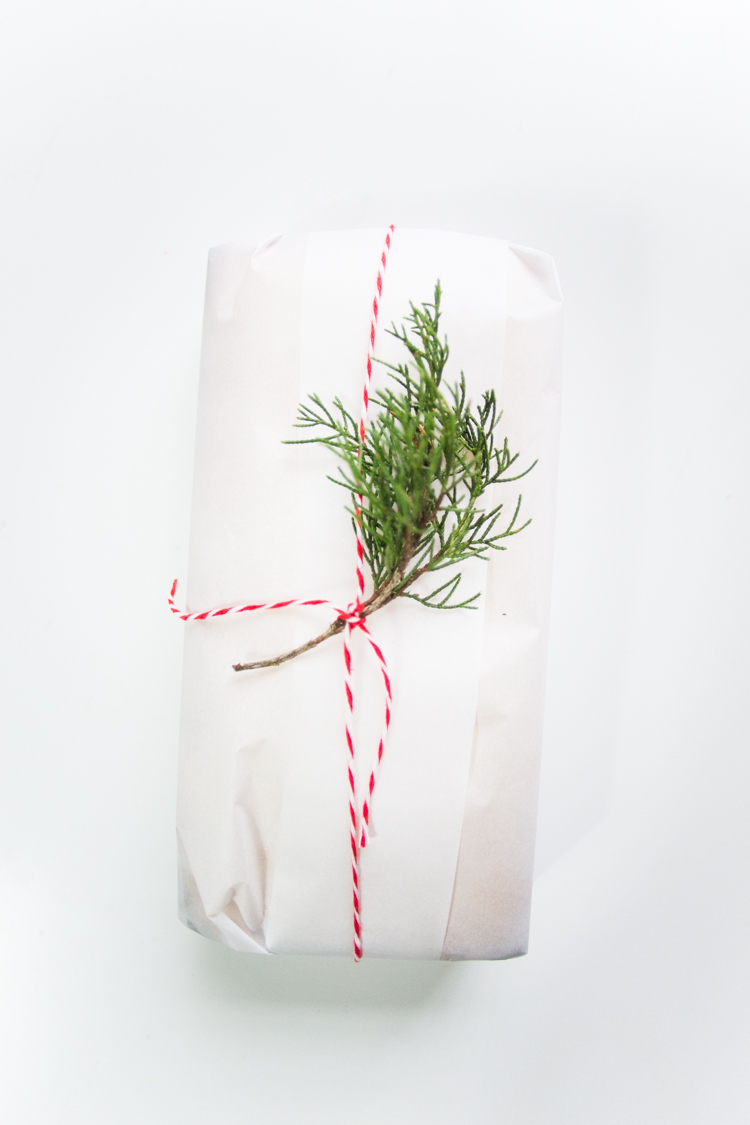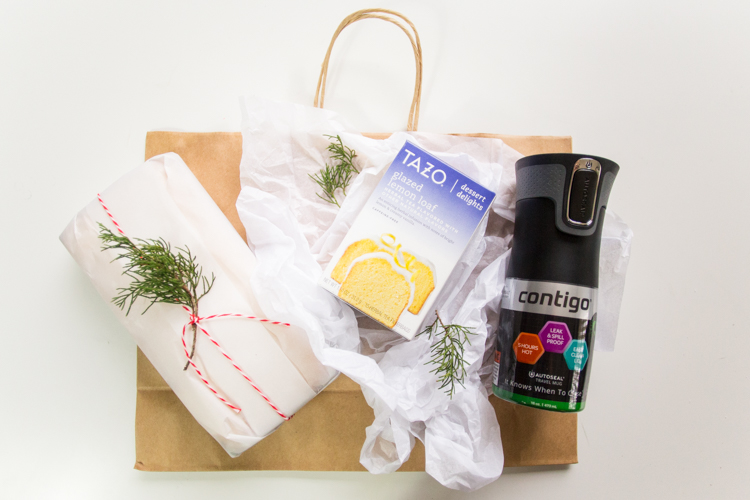 You can feel confident about a gift when you really want to keep all of the pieces of it for yourself! This thoughtful, easy, and sweet gift will be one of my go-tos this year. I think it will be perfect for the kids teachers as well as some neighbors and new friends. Enjoy the glazed lemon loaf recipe below and, mark your calendars, because on December 2nd, Tazo Dessert Delight Teas will be 5% off with your Cartwheel app!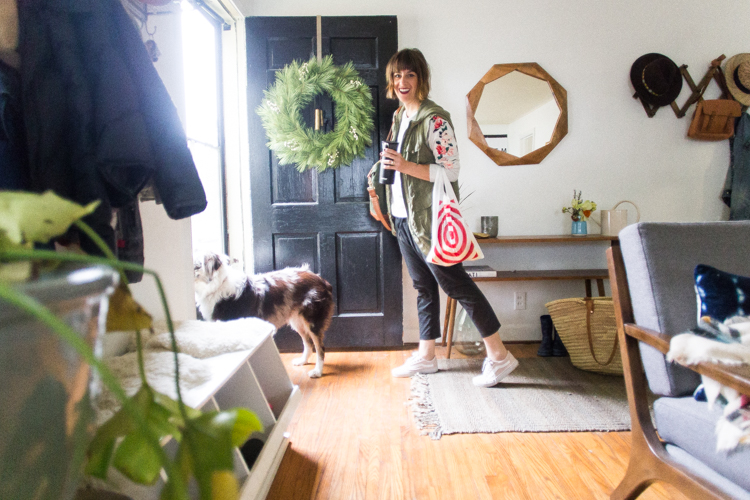 Glazed Lemon Loaf Recipe (from Ina Garden)

For the glaze:
Preheat the oven to 350 degrees F. Grease and flour 2 (8 1/2 by 4 1/4 by 2 1/2-inch) loaf pans. You may also line the bottom with parchment paper, if desired.
Cream the butter and 2 cups granulated sugar in the bowl of an electric mixer fitted with the paddle attachment, until light and fluffy, about 5 minutes. With the mixer on medium speed, add the eggs, 1 at a time, and the lemon zest.
Sift together the flour, baking powder, baking soda, and salt in a bowl. In another bowl, combine 1/4 cup lemon juice, the buttermilk, and vanilla. Add the flour and buttermilk mixtures alternately to the batter, beginning and ending with the flour. Divide the batter evenly between the pans, smooth the tops, and bake for 45 minutes to 1 hour, until a cake tester comes out clean.
Combine 1/2 cup granulated sugar with 1/2 cup lemon juice in a small saucepan and cook over low heat until the sugar dissolves. When the cakes are done, allow to cool for 10 minutes. Remove the cakes from the pans and set them on a rack set over a tray or sheet pan; spoon the lemon syrup over them. Allow the cakes to cool completely.
For the glaze, combine the confectioners' sugar and the lemon juice in a bowl, mixing with a wire whisk until smooth. Pour over the tops of the cakes and allow the glaze to drizzle down the sides.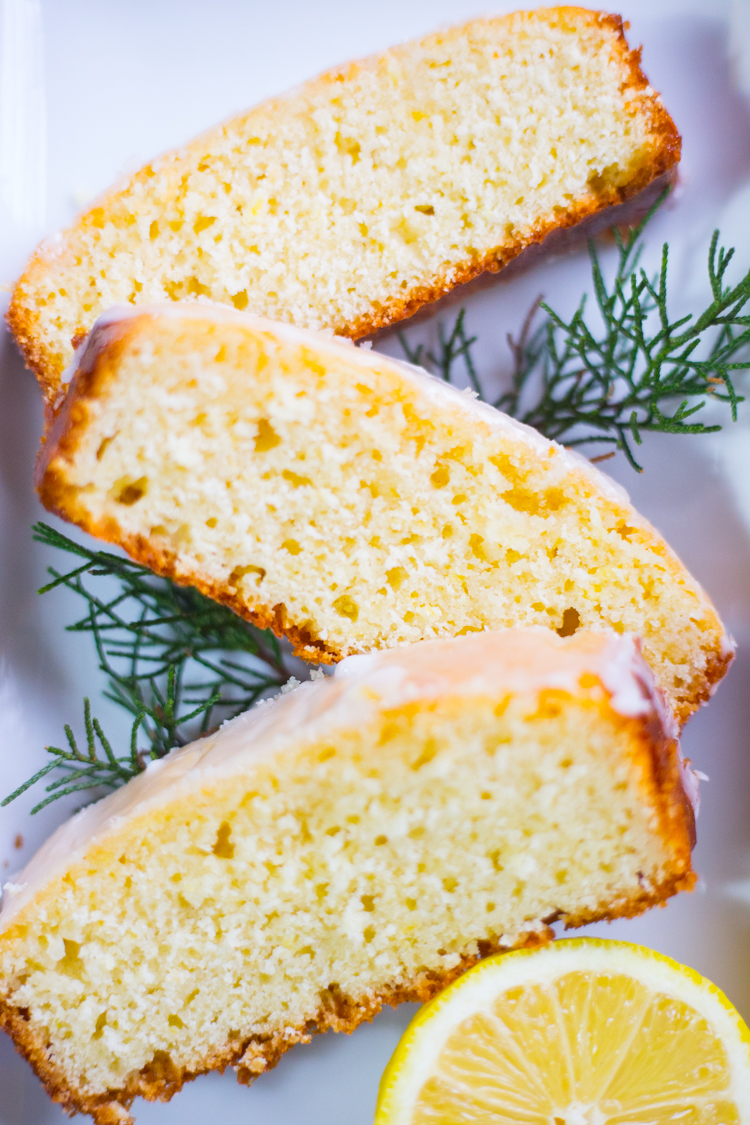 SaveSave