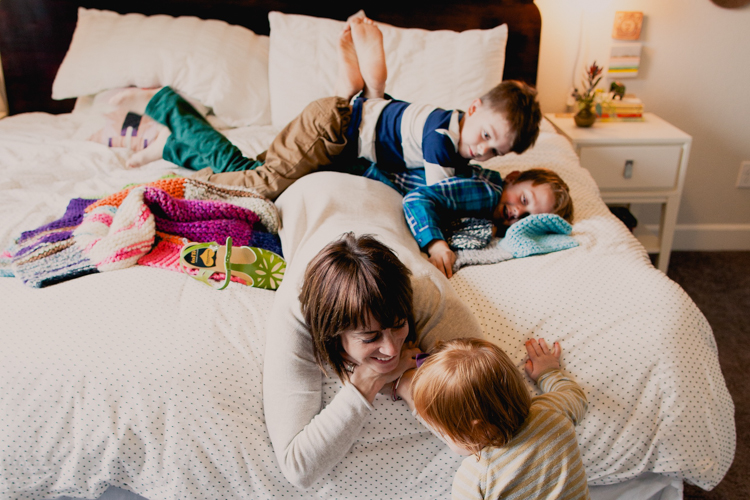 I am a total podcast junkie. Even before releasing my own podcast, Live Free Creative, I loved listening to podcasts in the car, when I ran, and even had a few favorites to help me fall asleep. It was only natural that I bring my kids in on the fun! We have been trying out all different types of podcasts for kids, and these are some of our very favorites.
Benefits of Podcasts for Children
Increased Focus

When we listen tonpodcasts in the car while we drive between practices and out on weekend trips the kids are learning to pay attention, listen well, and follow a storyline. All of these skills will increase their focus and abilities all types learning!

Decreased Screen time

We embrace technology with the kids, but constant screen time– even in the car on a road trip– does more harm than good for their little brains and moods.

Smooth Bedtime Routine

Listening to a story time podcast keeps their attention focused while they begin to fall asleep, and has been amazing for our bedtime routine.
My Favorite Podcasts for Kids
It took a few tries, and finding the right podcasts for my kids' personalities and attention spans. As soon as we hit on some favorite shows, my kids started requesting podcasts in the car, at home while we worked on dinner, and right before bed after I read them bedtime stories.
These shows are all great for my middle childhood aged kids. Mine are 4, 7, and 9, and each can follow along at varying levels of understating with all of these recommendations.
This show retells fables, classic fairytales, and some original short stories. The voices are clear and expressive. Each episode usually includes an original song, as well, which my kids love. The past seasons are mostly stand-alone shows, with a couple fun multi-show series.
This hilarious show is fun for parents and kids. The seasons follow a group of storytellers on their adventures, as well as sharing remakes and custom songs inspired by children story submission. Every time we listen, my kids are not only enthralled by the creative stories, but also want to write a story to submit to the show.
Produced by NPR, Circle Round tells folk-tales from around the world with a focus on inclusivity and diversity. The 10-20 minute episodes are presented by mostly recognizable celebrities. We love the global fables and the lessons and universal principles that are presented.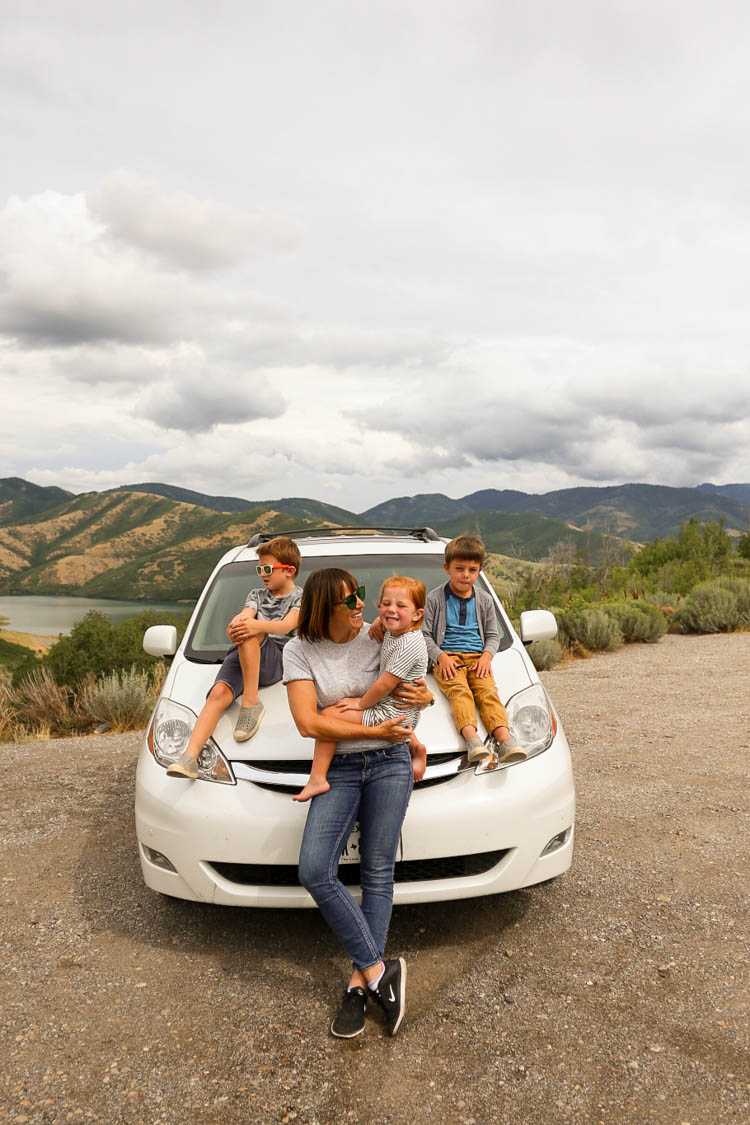 Road Trip Podcasts for Kids
Most of the stories we listen to in the above storytelling podcasts are between 10-20 minutes long. For road trips, we need a little longer show to keep us entertained and pass the time. These great road trip podcasts for kids are ongoing series of the same story, so as the episodes play, the kids stay involved with the same characters and plot.
The Alien Adventures of King Caspian
This series tells a story of an intergalactic kid living on a space station. He solves mysteries with his friends and explores the galaxy. While it is best for slightly-older kiddos, my four-year-old can follow the story and there is nothing edgy or too mature in the content for her.
Learning Podcasts for Kids
In addition to storytelling shows for bedtime and car rides, it is fun to have a handful of science and learning-focused podcasts that we can turn on when we all want to learn something new! These shows all present interesting topics in broken-down, relatable ways that your kids will enjoy and remember!
This fun show invites listener-submitted questions and invites an expert to help explain and answer the questions. It is silly as well as informational, and my kids love listening to the child-host chime in with observations or additional exploration of the topic.
But Why: A Podcast for Curious Kids
Another fun question and answer show, with multiple kid-submitted questions each week. The host and additional experts give clear and interesting answers to some seemingly simple questions about everyday things that your kids have probably wondered, too.
Another amazing NPR created show, this kids science podcast focuses on the latest news in science and technology in a way that keeps even school-aged kids engaged and interested. The hosts, Guy Roz and Mindy Thomas are enthusiastic and fun to listen to as an adult or a kid.
Conclusion
I hope sharing some top podcasts for kids helps you find one or two favorites of your own. I would also love to hear what your kids are already listening to and loving. With new shows coming out every week, we are continually finding new shows to add to our list!