I'm thrilled to announce that my project for The Crafter's Box is coming up in May! I designed and created a simple, hand-stitch leather clutch with brass hardware for my project, complete with an add-on project for a little cord keeper to match. The sign-up period to receive my box ends April 20th, so hop over and join the fun. I've been loving my monthly boxes, and am amazed by how much these high-quality crafts have added to my home. I've learned some new skills (weaving, knitting, and ceramics, plus added to my knowledge of block printing) and I really support the idea of making time to make.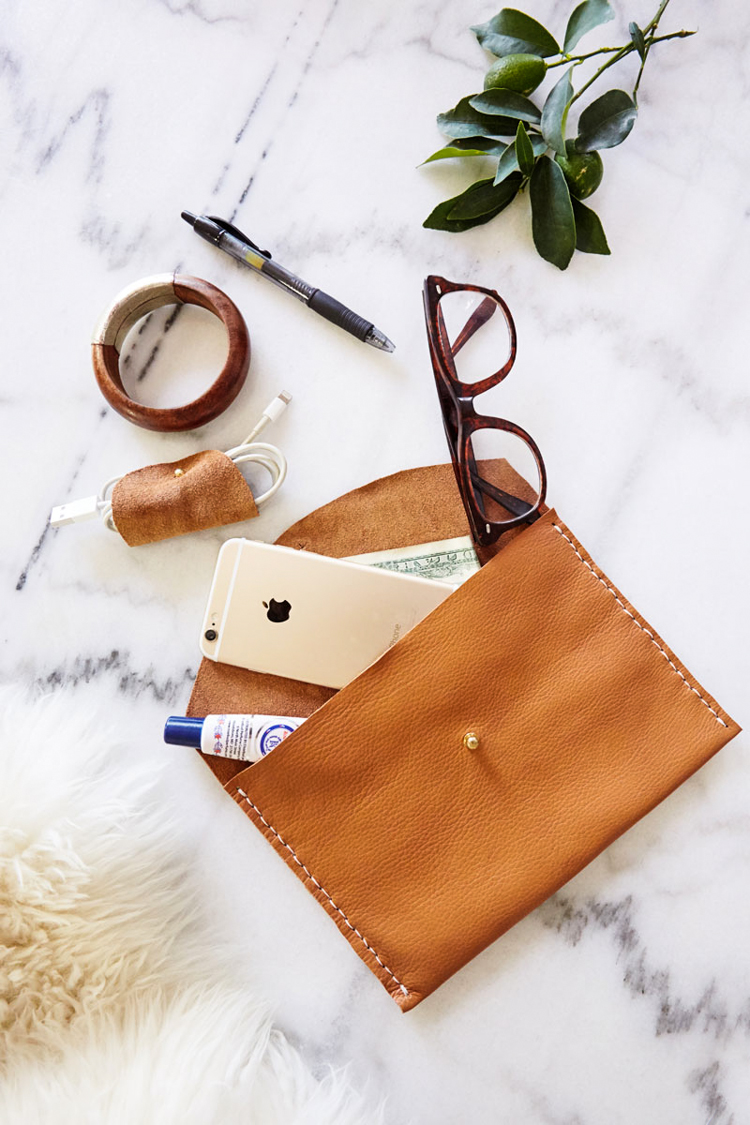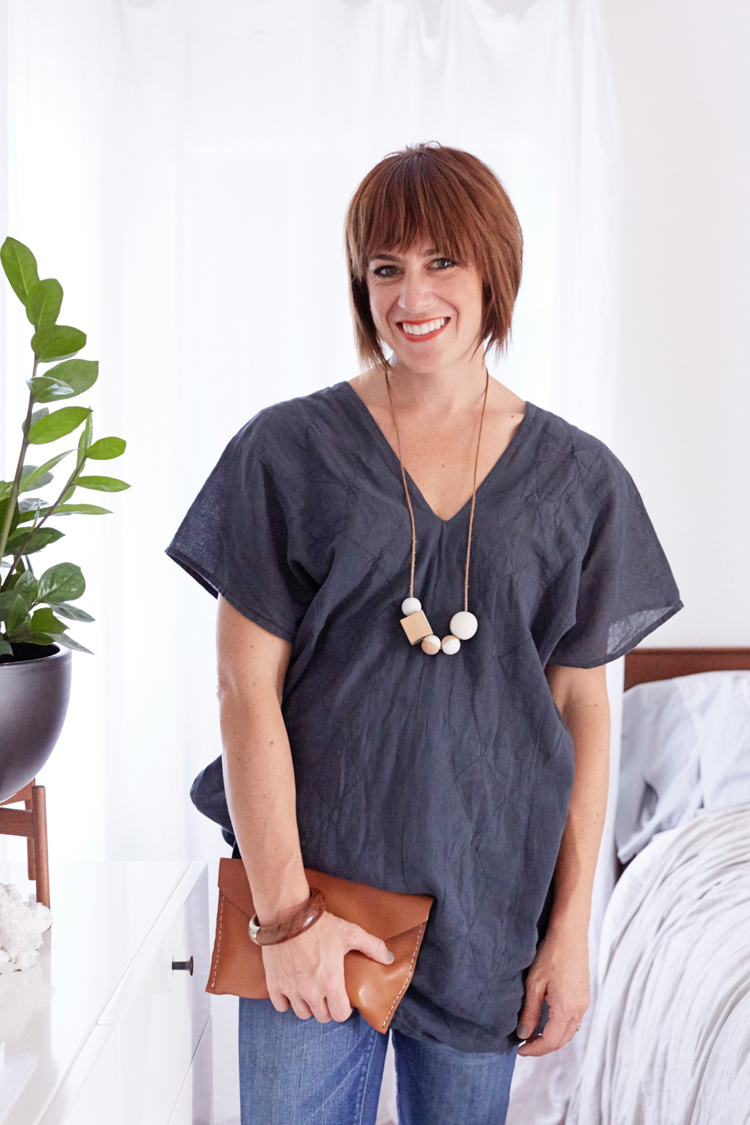 I can't pin down exactly when I fell in love with working with leather, but it might have started way back when I was nineteen and working as a wilderness counselor for a youth rehab program. The program was based on survival skills and we used elk hide to make sandals, backpack straps, and pouches to hold our limited supplies. I still have a couple of those first leather bags I made, complete with hand beading on the outsides. In the last few years I've gotten even more interested making things like the no-sew leather glasses case, the picnic blanket strap, and of course my own leather jacket, not to mention the no-sew leather clutch we made a couple weeks ago at the Munchkin Workshop.
I love leather because of it's strength, durability, and beauty. It gets better with age, and lasts forever. This clutch is a beautiful, minimal design that can be used in a hundred different ways. I have one stashed in my large tote that stores my phone, keys, lip gloss, a measuring tape (never without one), and other important at-a-grab necessities. I designed the pattern to be really versatile. Each box comes with several different variations for the front flap, as well as some additional ideas for closure using a tuck strap, or the brass button stud. Both are really beautiful.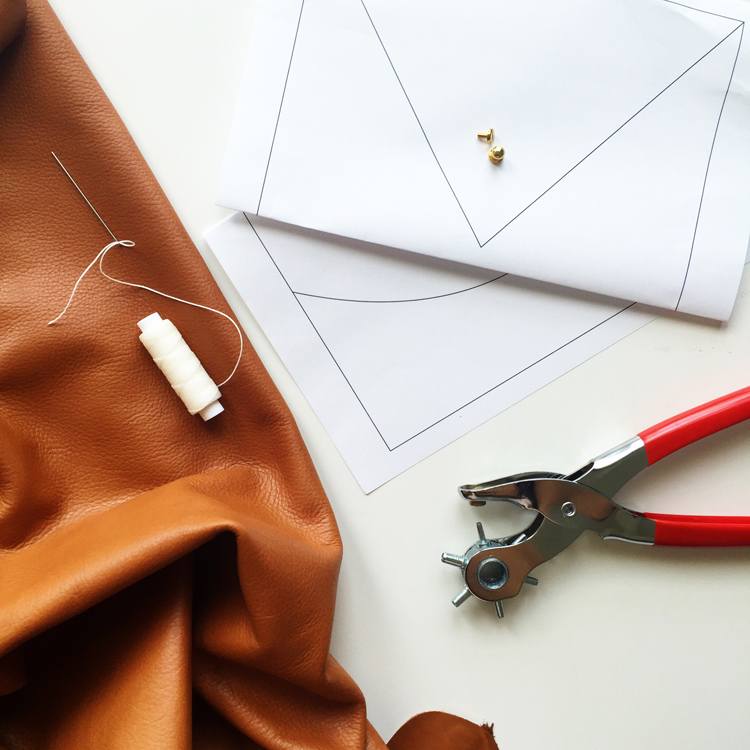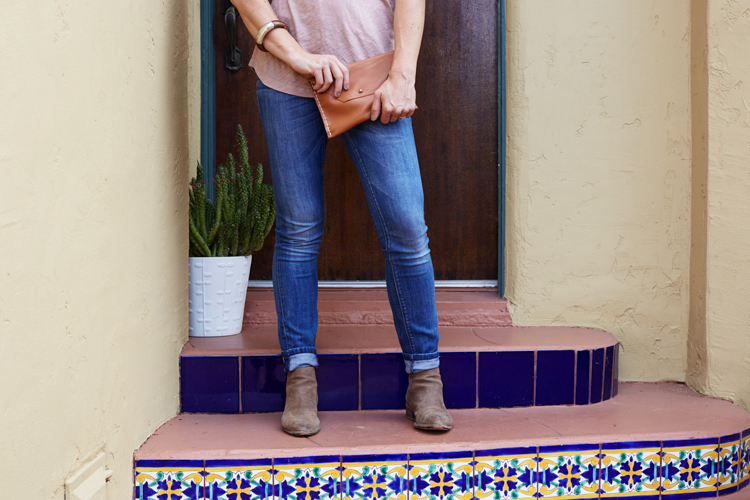 I'm really honored to have been included in this first round of makers collaborating with The Crafter's Box. When we got together back in September for the Maker's retreat in San Diego, I was floored by the caliber of crafters I was working with. I had a blast getting to know them, and have loved learning from them each month through the tutorial video and podcasts that accompany each month's box of supplies.
I actually haven't seen my whole video yet! It was a blast to film, and also really fun to style and shoot all of these great promo images before the weekend ended. I've been anxious to see everything from my own box, and truly couldn't be more excited.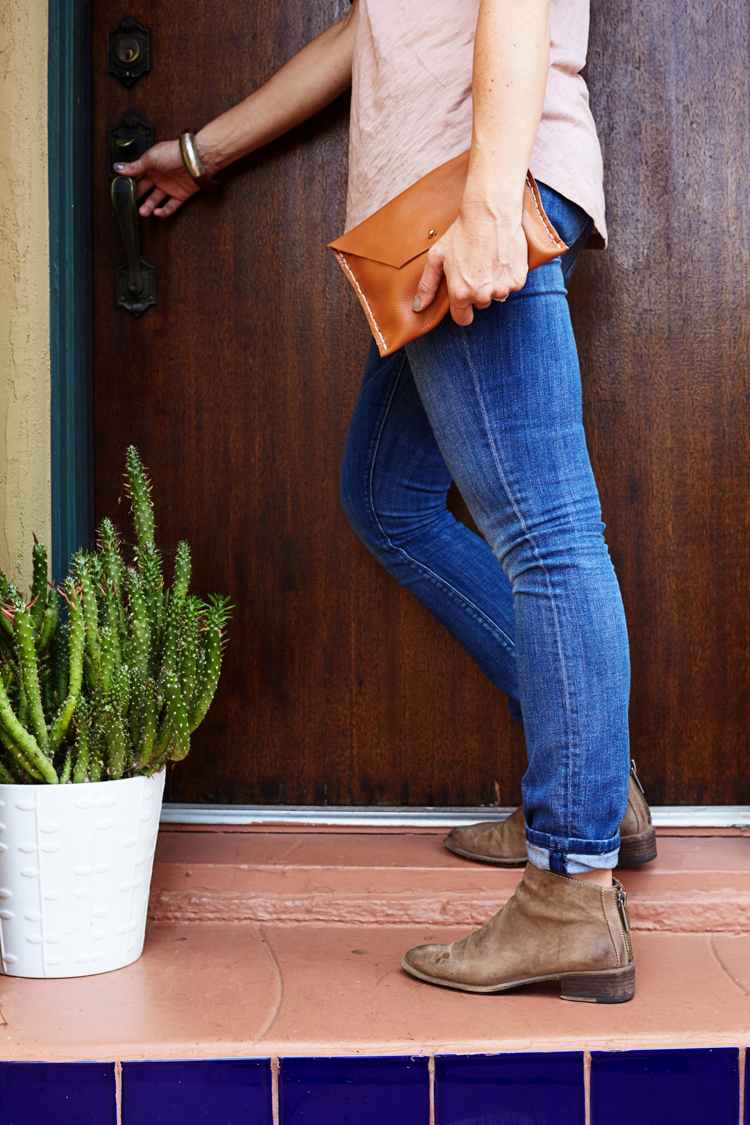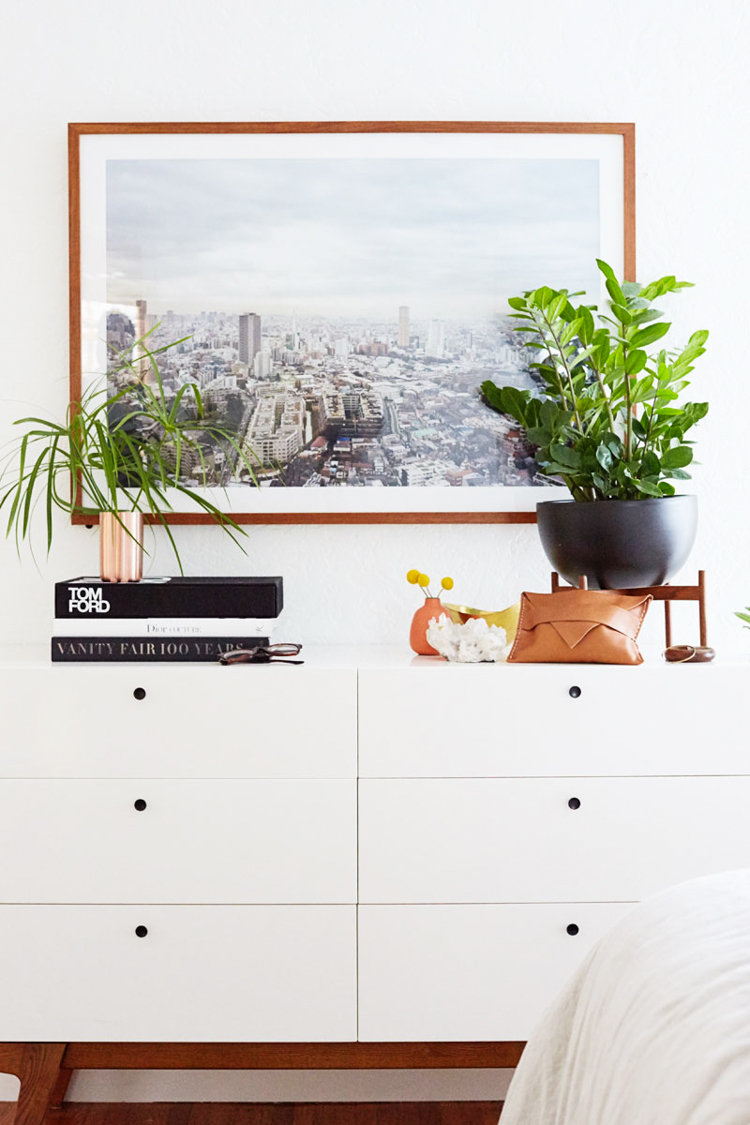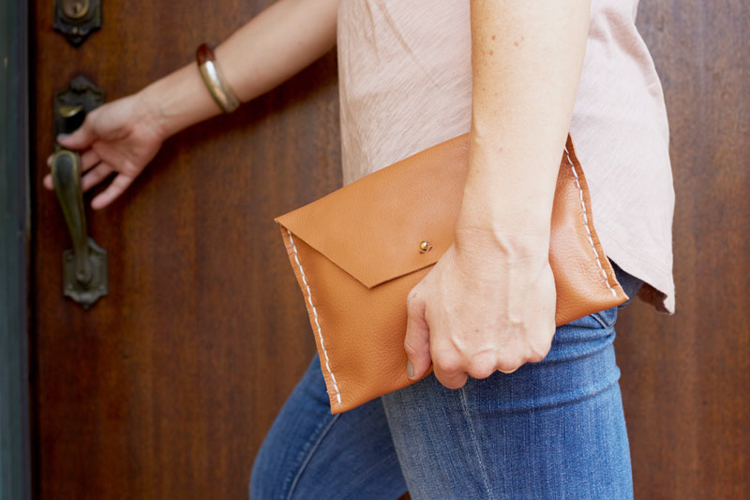 Take a look at The Crafter's Box for more details, and to get on the list to receive your DIY hand-stitched leather clutch in May's box! Hooray!