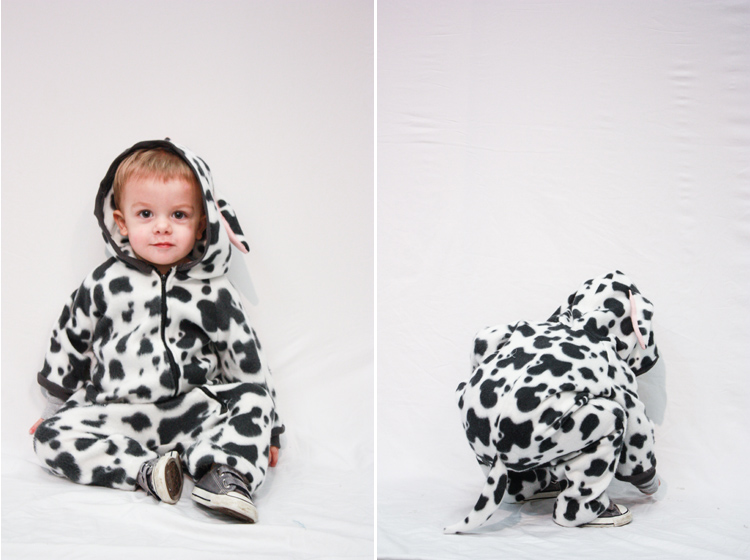 What would a Fireman be without his loyal Dalmatian? Eliot is still young enough that he has no opinion, and becomes the trusty sidekick of whatever his older brother wants to be. He sure makes a cute puppy. I think this Dalmatian costume was perfect for him.
There is nothing like a sweet, comfy, fleece suit for a toddler costume. For this one I used an Ottobre pattern from the April 2012 issue. It was actually my first time using their patterns, and it went together great. My tracing was very unconventional, since I didn't have much time or paper. I actually traced the pattern pieces all overlapping onto one sheet of tissue paper, then cut one out at a time, re-taping the sheet back together after each. I don't recommend using that method. I did finally get it all cut and put together. I made a couple little changes, like omitting the ankle bands and the trim along the zipper. And, of course, I added the ears and tail myself.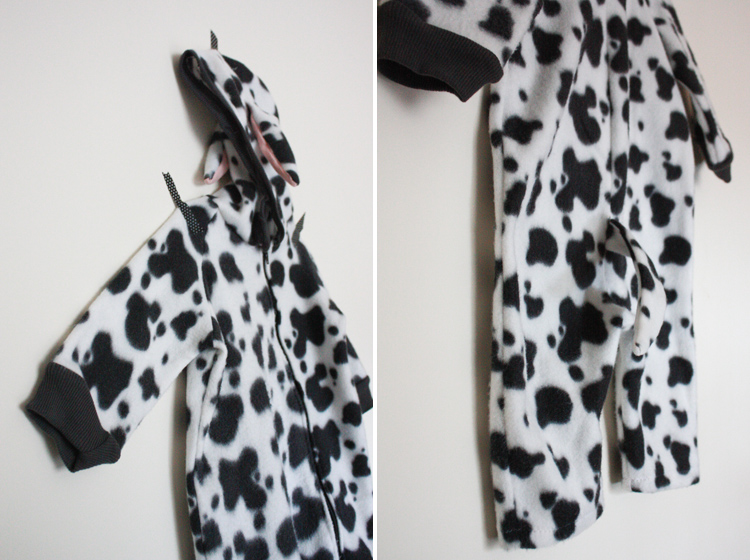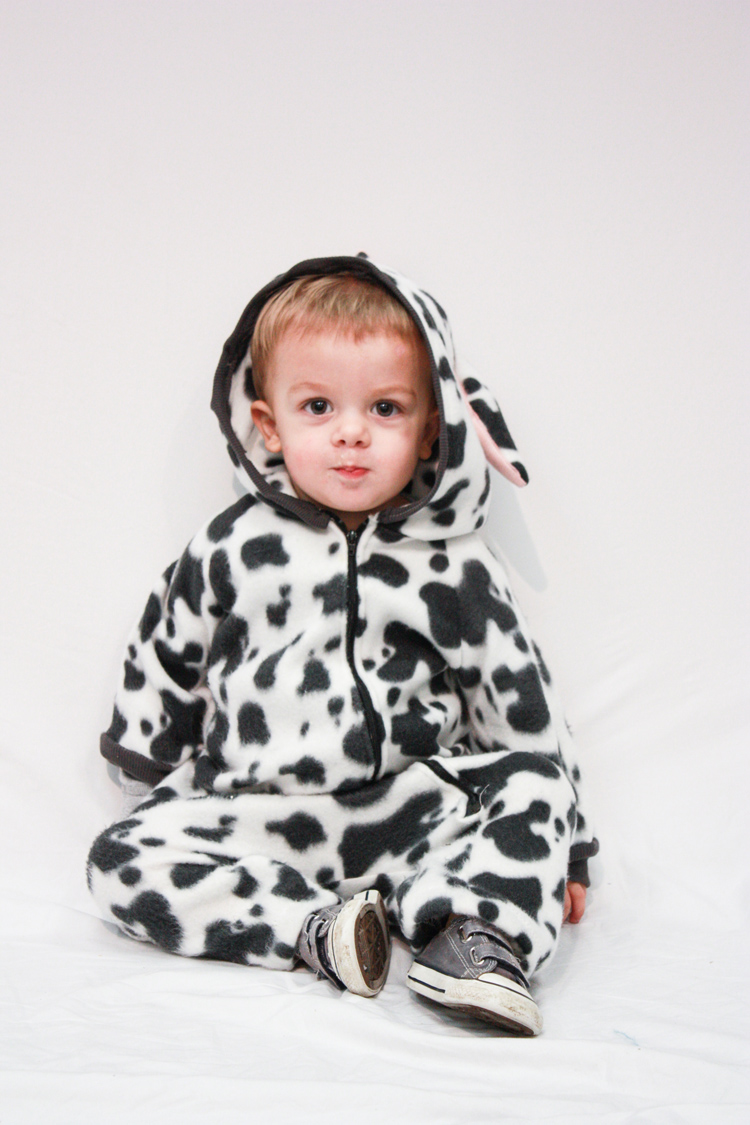 If a toddler leaves his costume on the whole night, that's a sign of a great costume in my book. This was warm, comfy, and simple enough that Eliot just felt snuggly and happy. I intended to paint his nose, which I did for Trick-or-Treating, but I thought he looked pretty dang cute regardless.