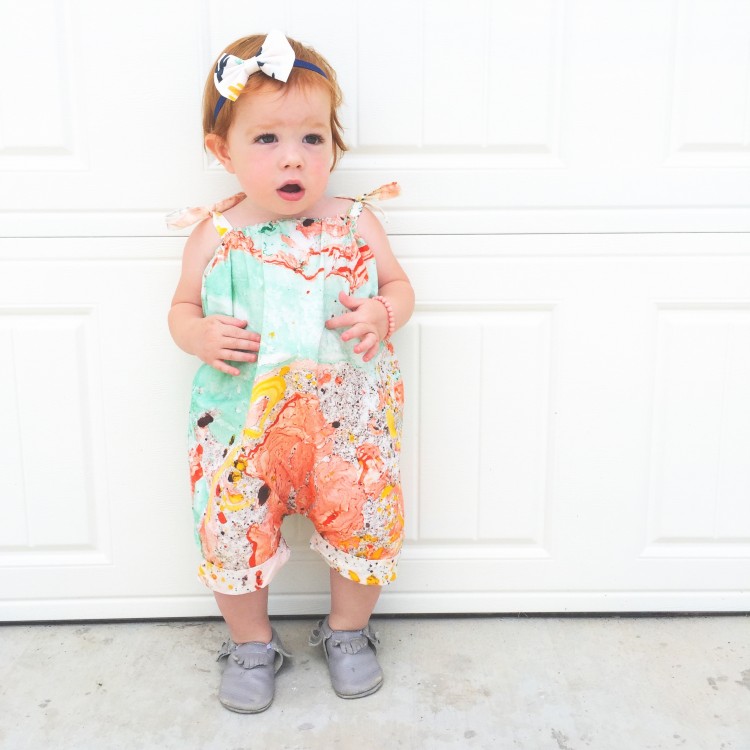 Will you believe me if I tell you that romper began as a tote bag? With two snips and about ten minutes on the sewing table it became probably my favorite little outfit Plum has for the summer! The tote came from an amazing home store in Salt Lake called Bohem. You can buy them here (for an incredible price!) and they're all hand-marbled, which is why the fabric is so amazing I couldn't have it just sitting on my tote-bag pile. I used a large for Plum's romper, but I think you could easily use a medium for an infant.
Let me show you how it's done.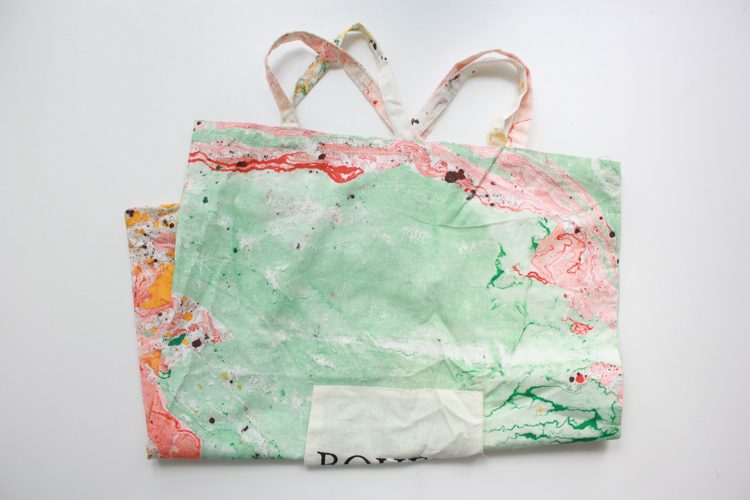 Start with the incredible tote bag.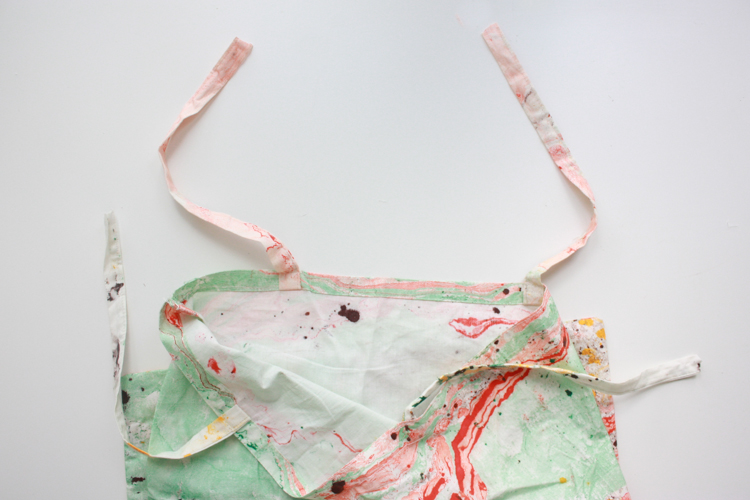 Snip the top center of the straps. Hooray, you've got romper straps now! (gosh, that was easy!)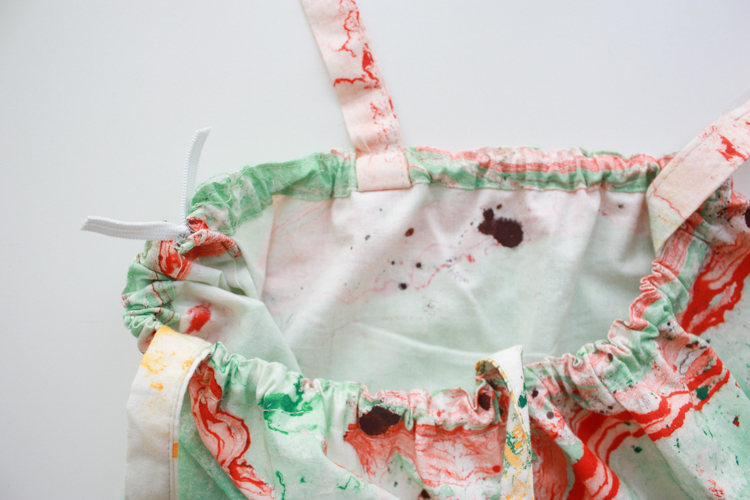 Make a tiny slit on either side of the side seam of the bag, where the casing is sewn. Then thread elastic (measure around your child's chest to know what length to use) through the already formed casing of the top hem of the tote. Because of how the bags are made, there is a seamless casing already in place here! Tie the ends of the elastic into a square knot, then touch the ends back into the holes and stitch down. Easy peasy.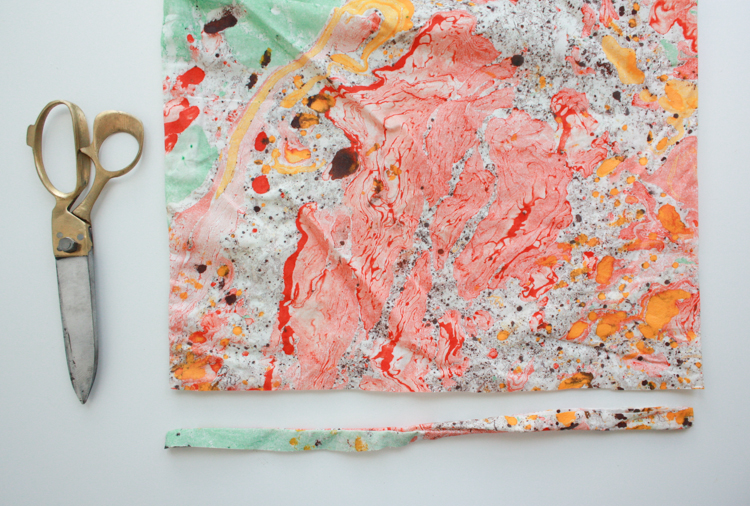 Trim off the bottom seam of the tote bag.

Cut a little arch in the center to make legs for the romper. I eyeballed about 2″ wide and 3″ tall. It's not an exact science as it will be a drop-crotch little romper anyway!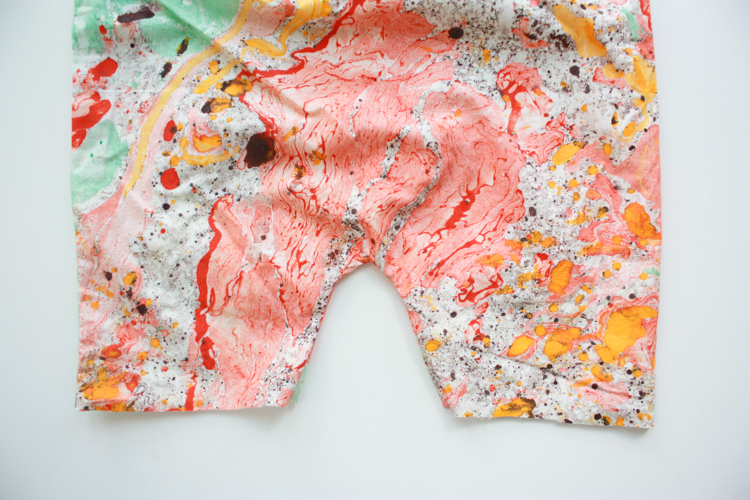 Turn the romper inside out, and stitch around the crotch seam with right sides together.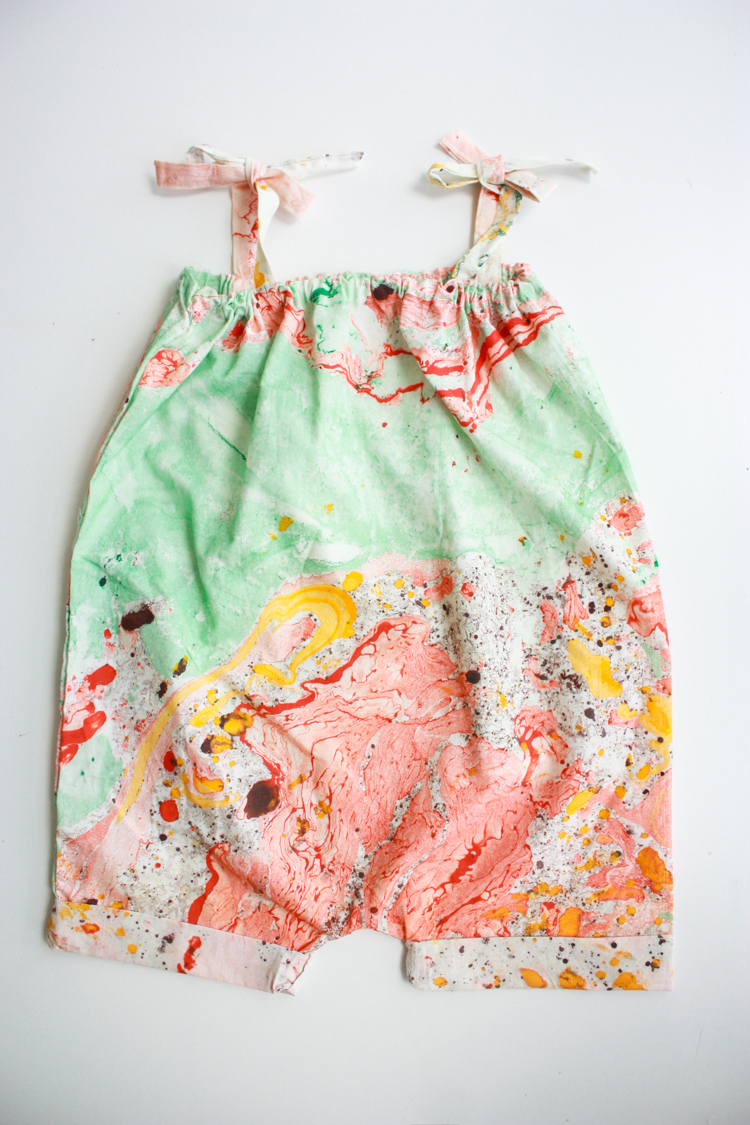 Fold up the hem 1/4″ then 1″ to make little cuffs, then tack them at the side seams. I also used some iron-on hem tape to secure the rest of the cuffs in place.
And, that's it! I say this all the time, but I really do want to just order these totes by the tens, and stock a tote bag romper for each little girl baby shower I have this year. I mean, it doesn't get much cuter and fulfills all of my artsy, handmade, hippie vibes in one perfect little outfit.