Well, it has been a month since we returned from traveling to Cuba. The experience was incredible, thought provoking, picturesque, and really impactful, which is likely why it has taken a while to sort through my photos and share. The short of the trip was that we loved it.
We traveled on an education visa (one of 12 currently allowed visas for travel to Cuba), and we took that initiative quite literally, spending our days on tours, in museums, and discovering the ins and outs of the Cuban culture. I'll have to share some deeper thoughts on the trip, and some travel tips in another post. After only visiting once, and spending the whole time with a  guide, I would feel silly trying to write any sort of a travel guide "What to do in Cuba" post, so instead I'd like to give an overview of our itinerary, what we did and saw.
This post can also be enjoyed simply as a photo gallery from the trip, because the scened of everyday cuban life are pretty awesome.
An intersting note: the internet is not widely available in Cuba. To the point that I didn't use it at all for the entire week we were there. There are internet cards available to buy from vendors in the streets, then you must find an internet zone (often a park or hotel) to sign in. The whole process was tedious, and it was much easier for us to just sign off for the trip. Because of the lack of availability, however, it is no wonder that most of the places we visited, from restaurants to museums to hostels, don't have an online presence. Rather than simply dropping a link to follow, I'll do my best to share names and locations where they were memorable. We completed our entire stay with the help of a local tour guide, who arranged all of our transportation, hostels, and helped choose restaurants.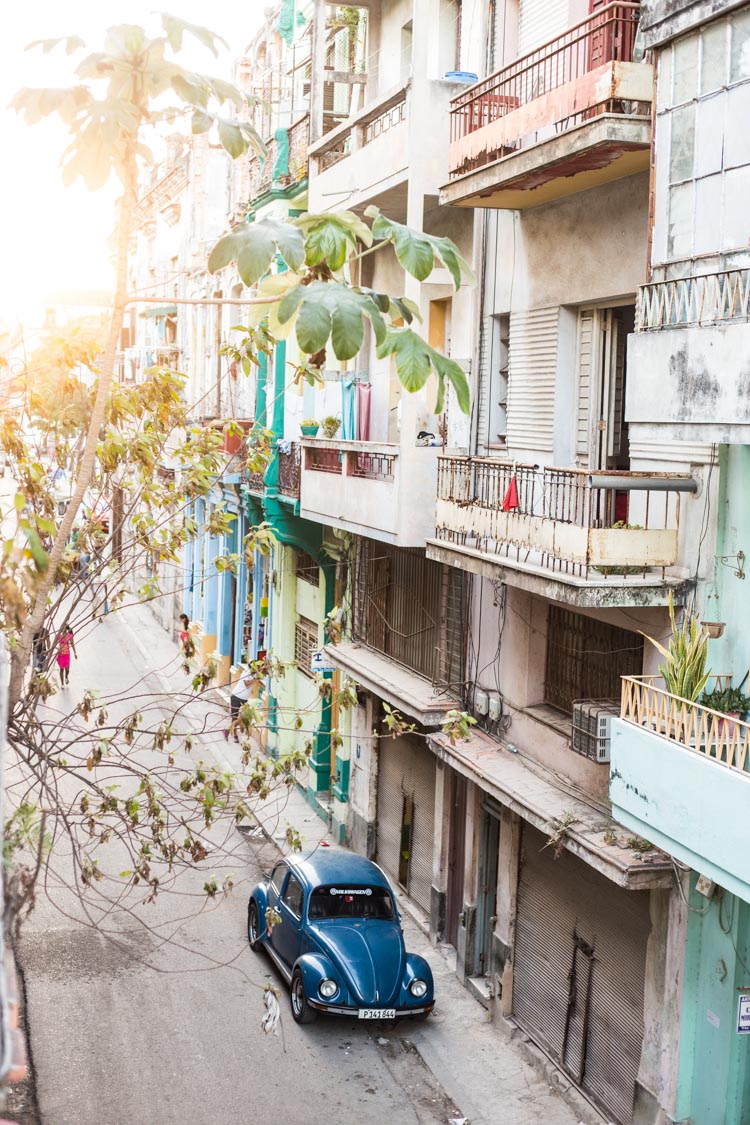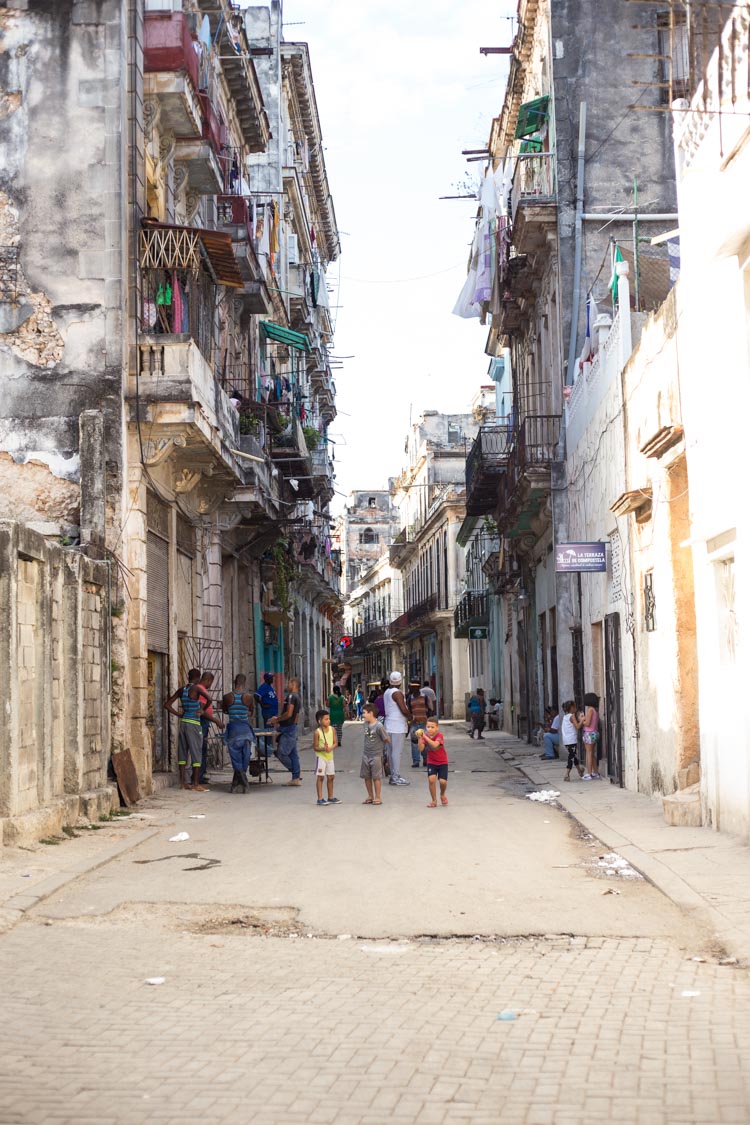 Day 1: Old Havana
We began our trip in Old Havana. This historic city was once the hotspot of all of Central and South America, attracting visitors, celebrities, and socialites from around the globe. The evidence of that era remains in the towering, ornate buildings, beautiful hotels, and the lines of gorgeous vintage cars along every street. Let's talk about the cars for a second: they're not hype, they are really the cars being driven around the island. By everyone. Due to the trade embargo with the US in the late 50's, basically all car import halted, and all of those beauties have been maintained, rebuilt, and running ever since. It's pretty amazing.
Things that immediately struck me about Old Havana were the height of all of the buildings, the narrow streets, and the bustle of activity from locals and foreigners alike. It's a vibrant part of town, with some pretty squares lined with restaurants and gift shops. The whole city has a patina of age and wear. Some buildings have been beautifully and carefully maintained, most are peeling and crumbling in a weirdly romantic neglect. Regardless of their state, most everywhere you look in Old Havana feels like a post-card photo op.
This first day, we did a walking historic tour of the city. Lots of information about buildings and squares. It wasn't until we wandered around on our own, however, that we felt like we really started to get a feel for it.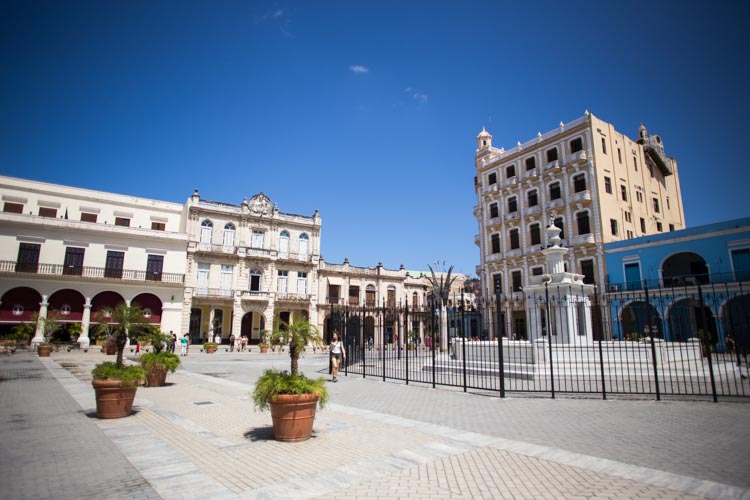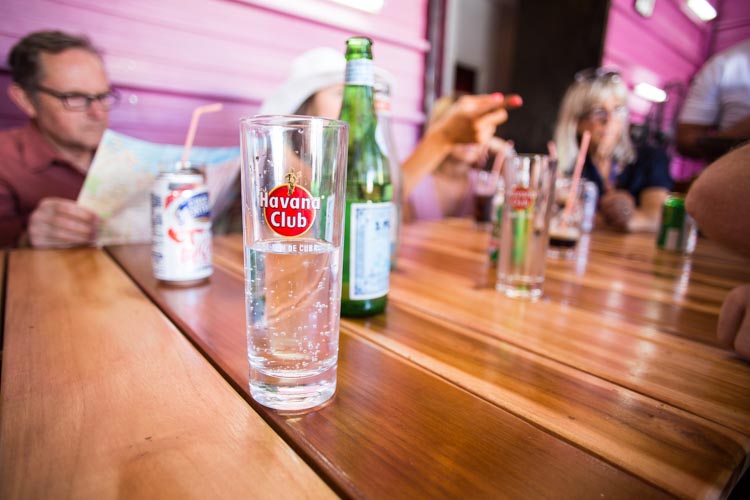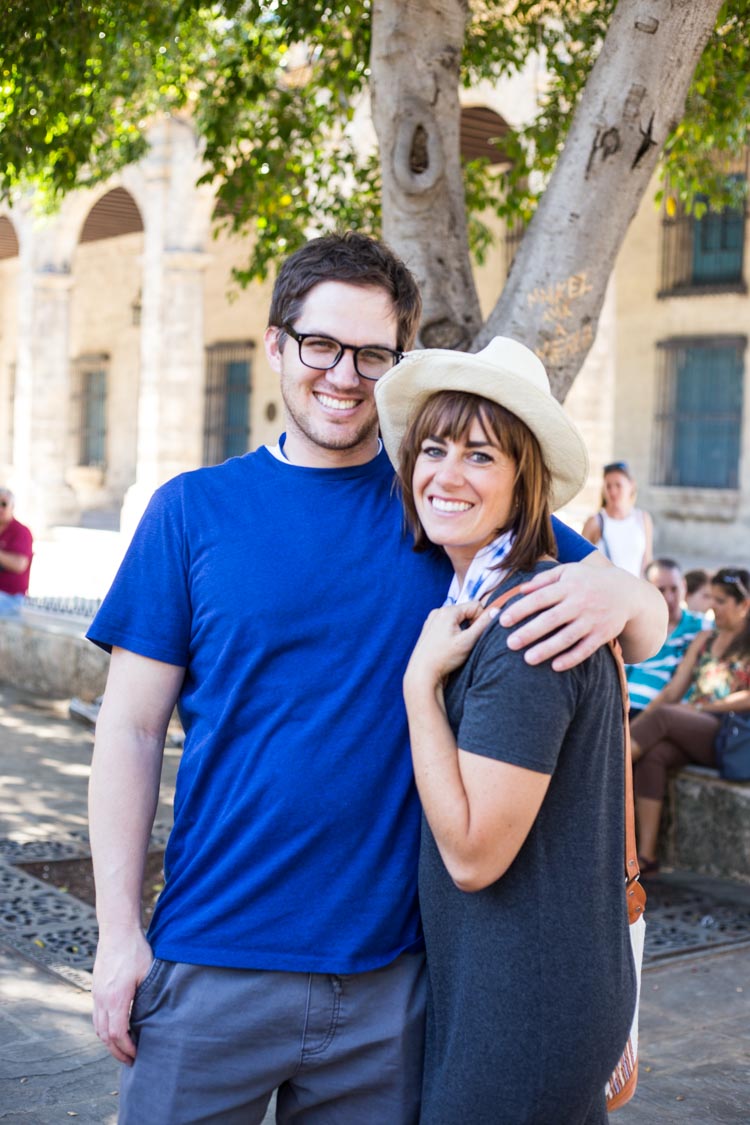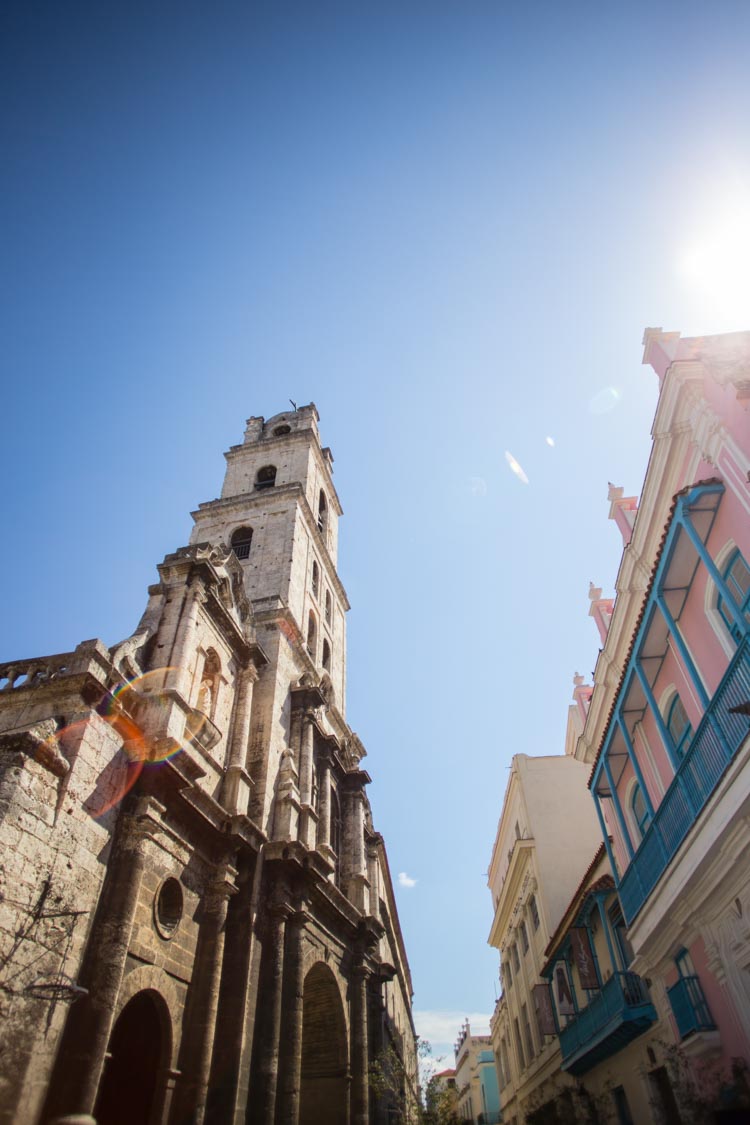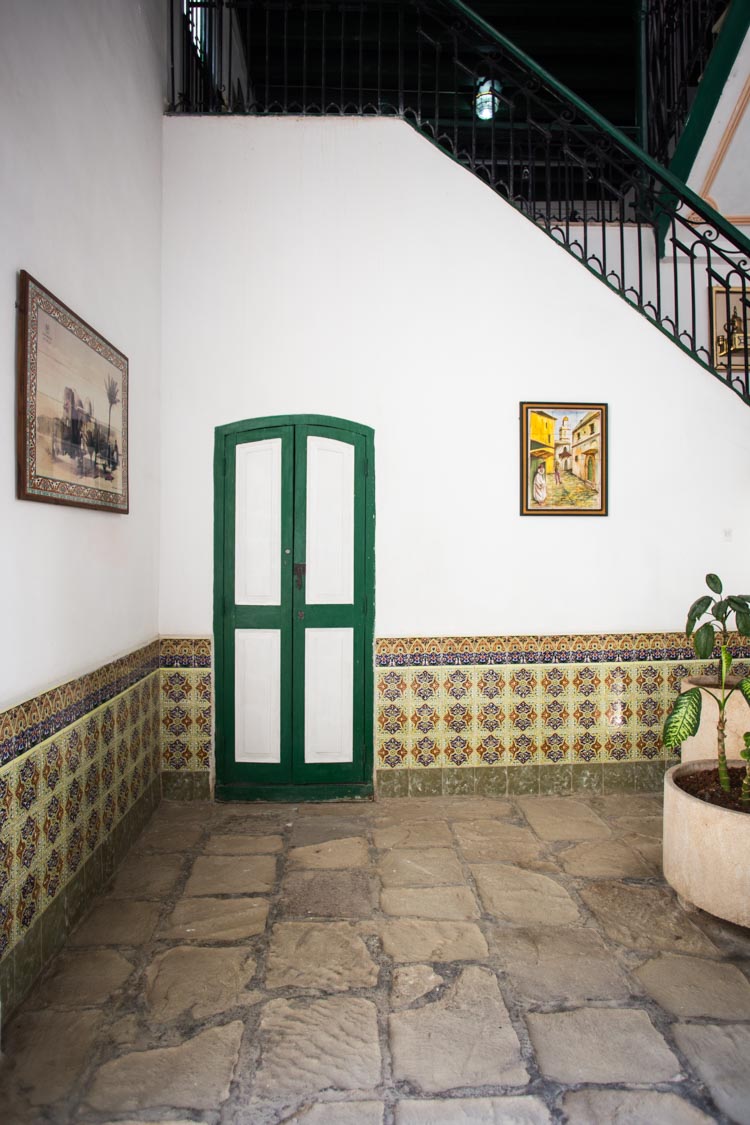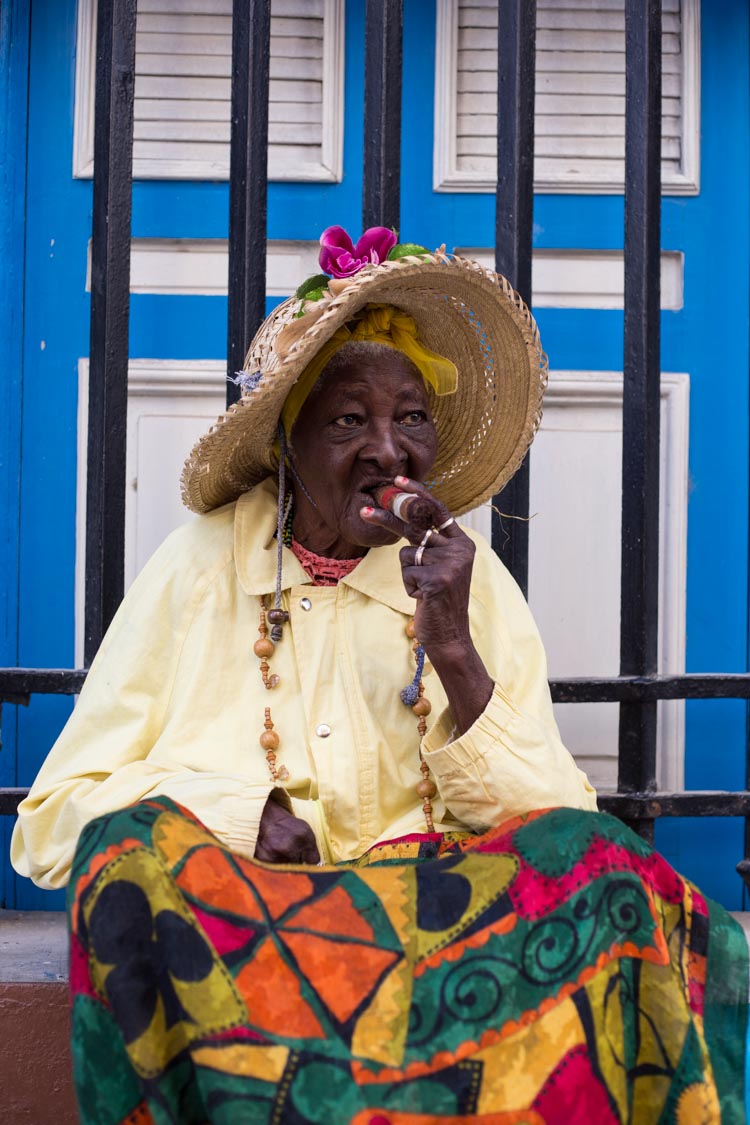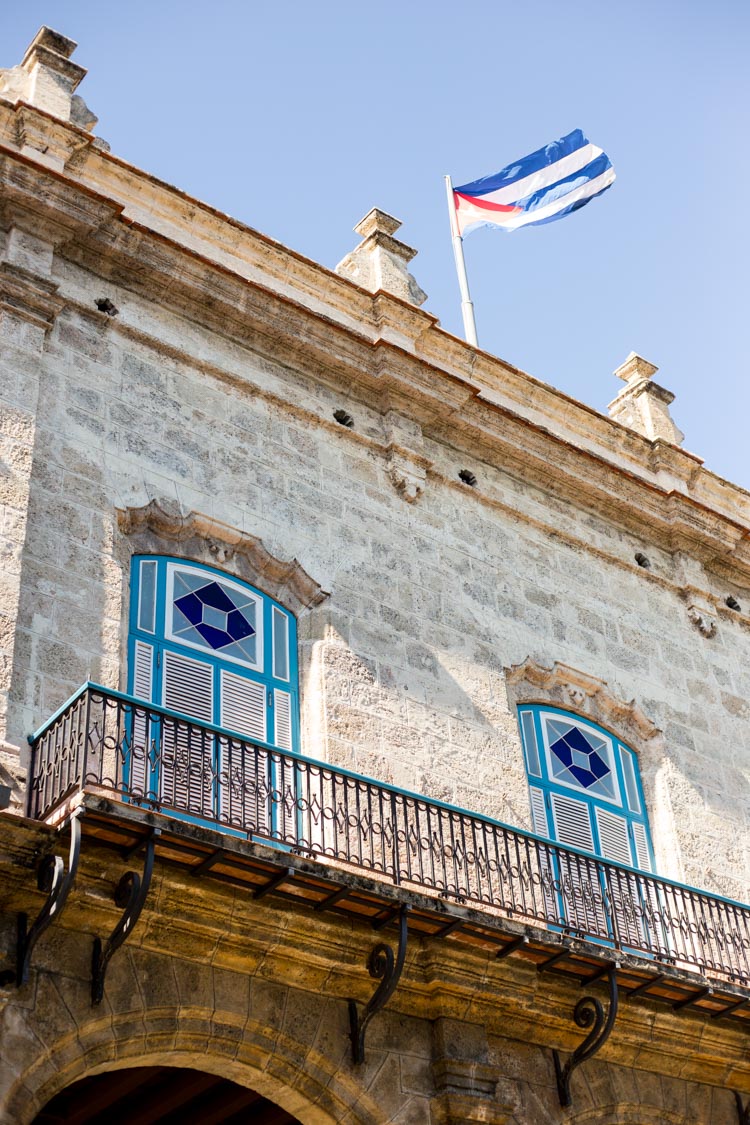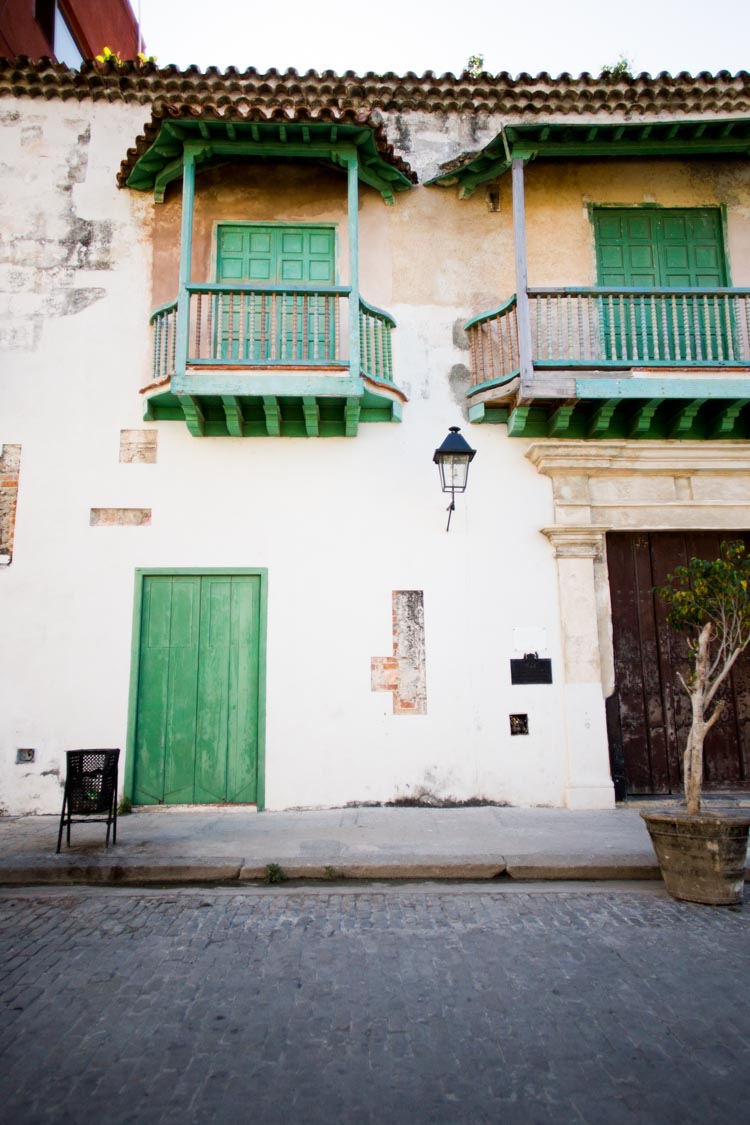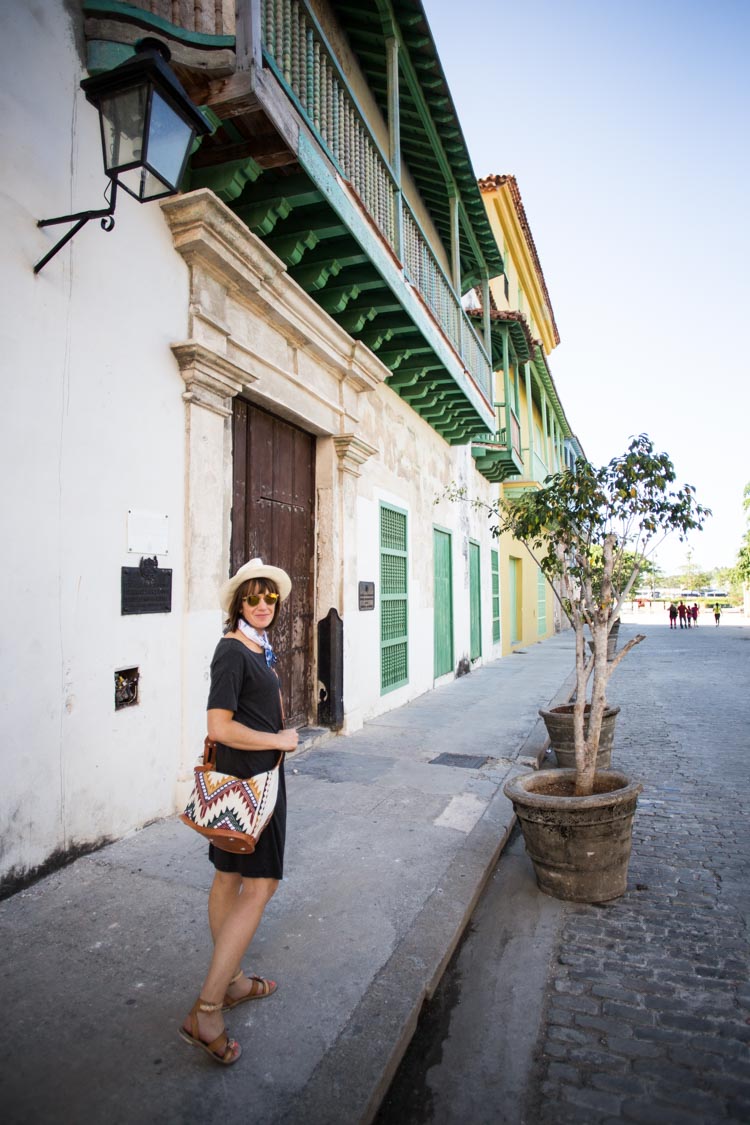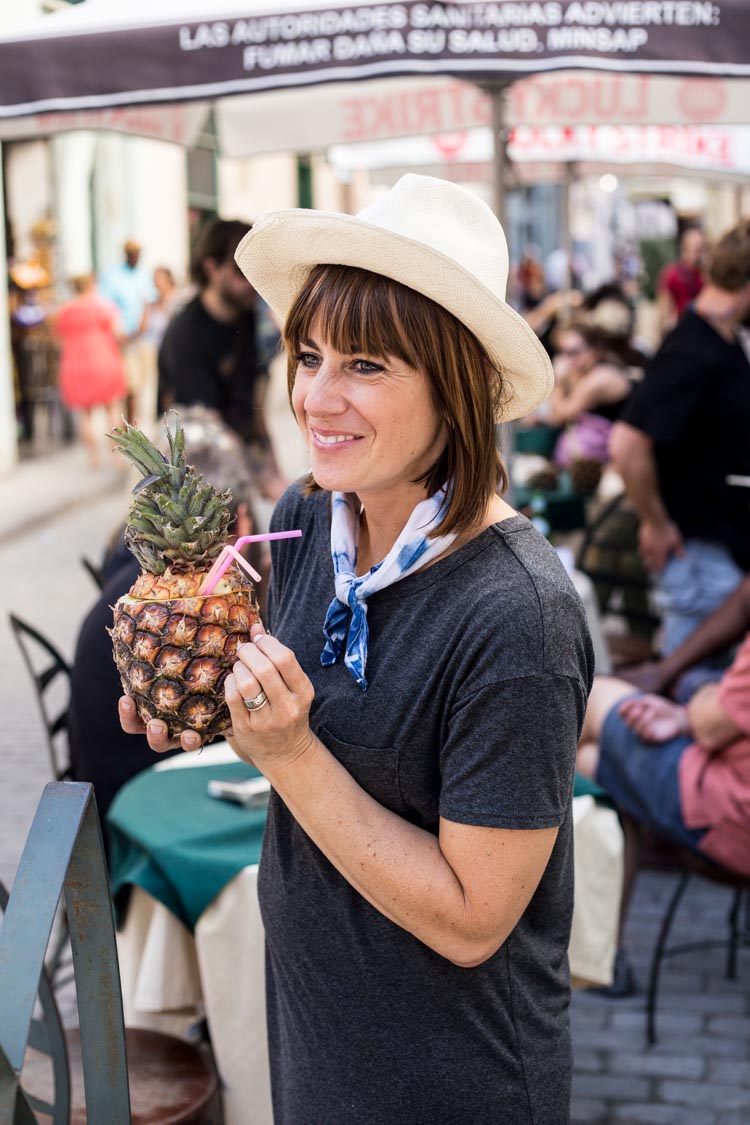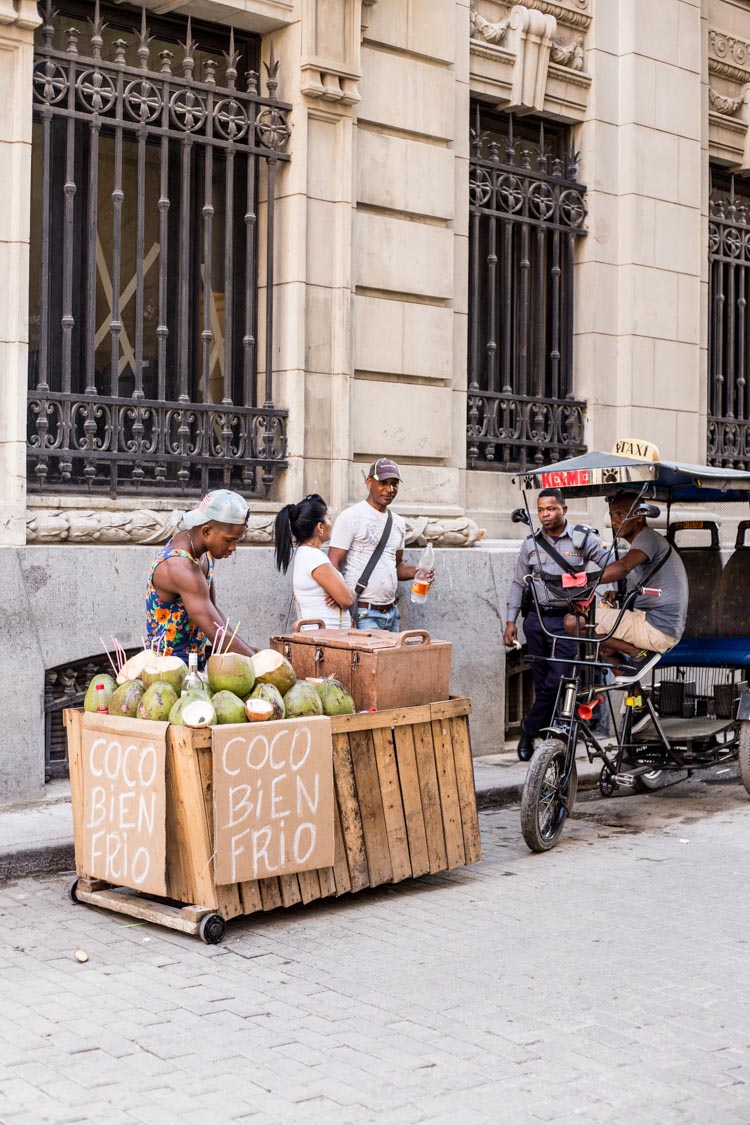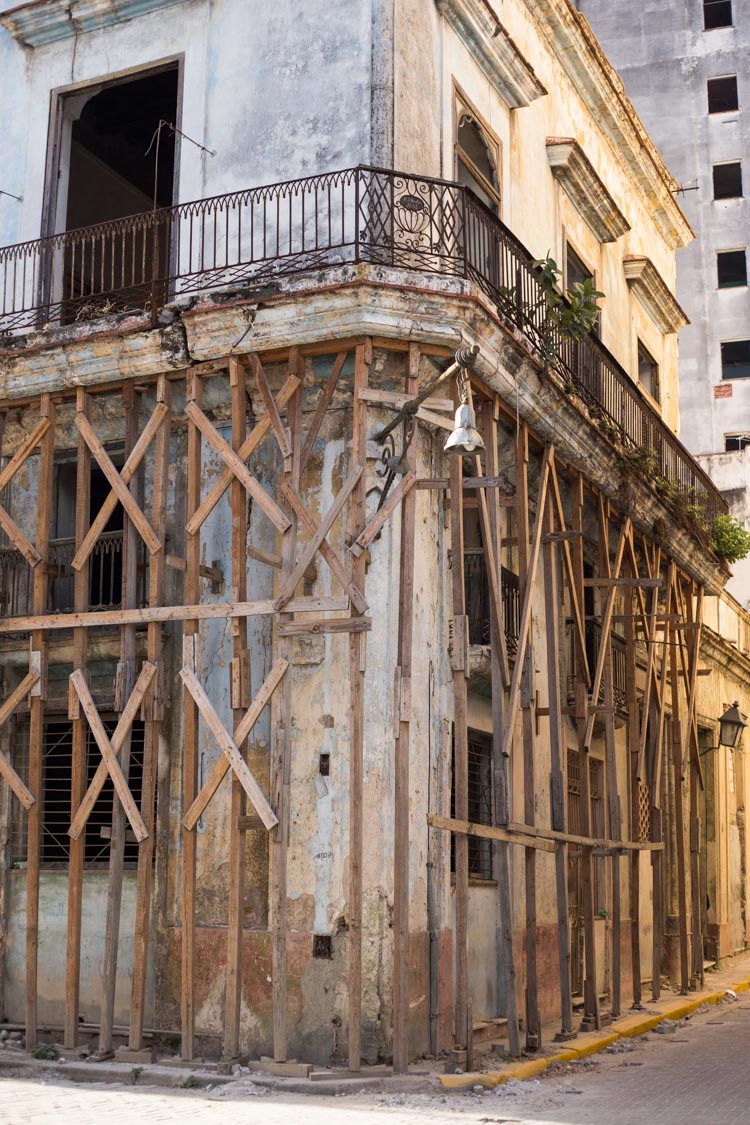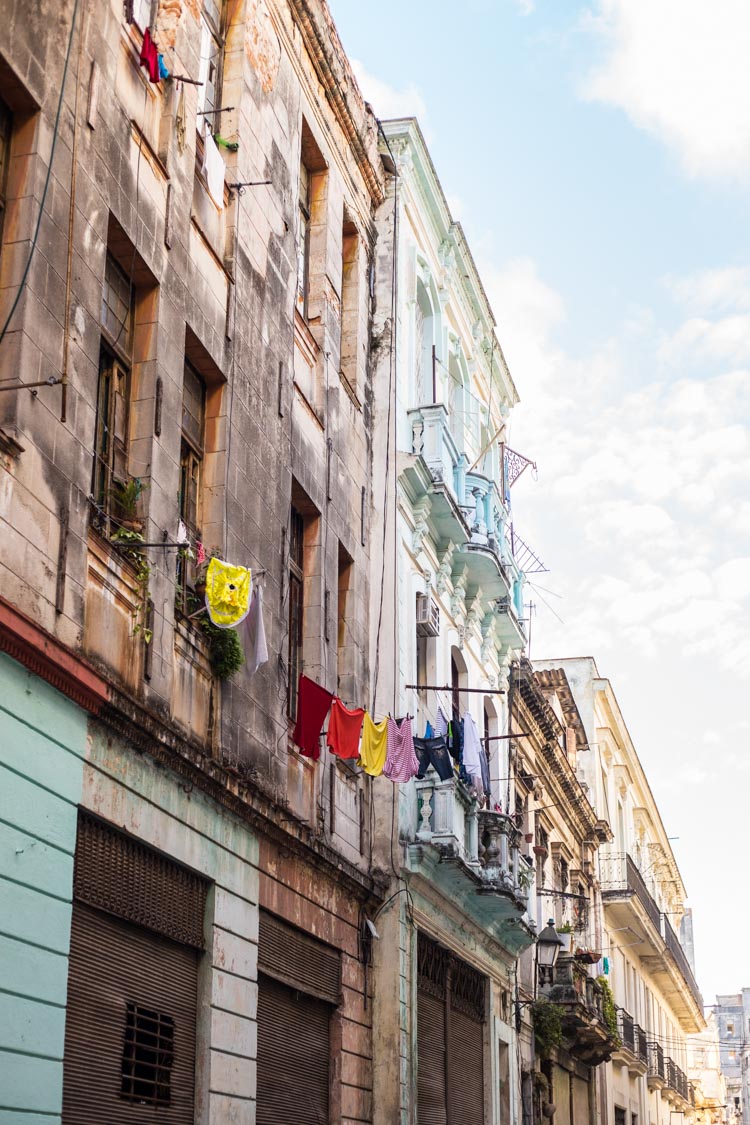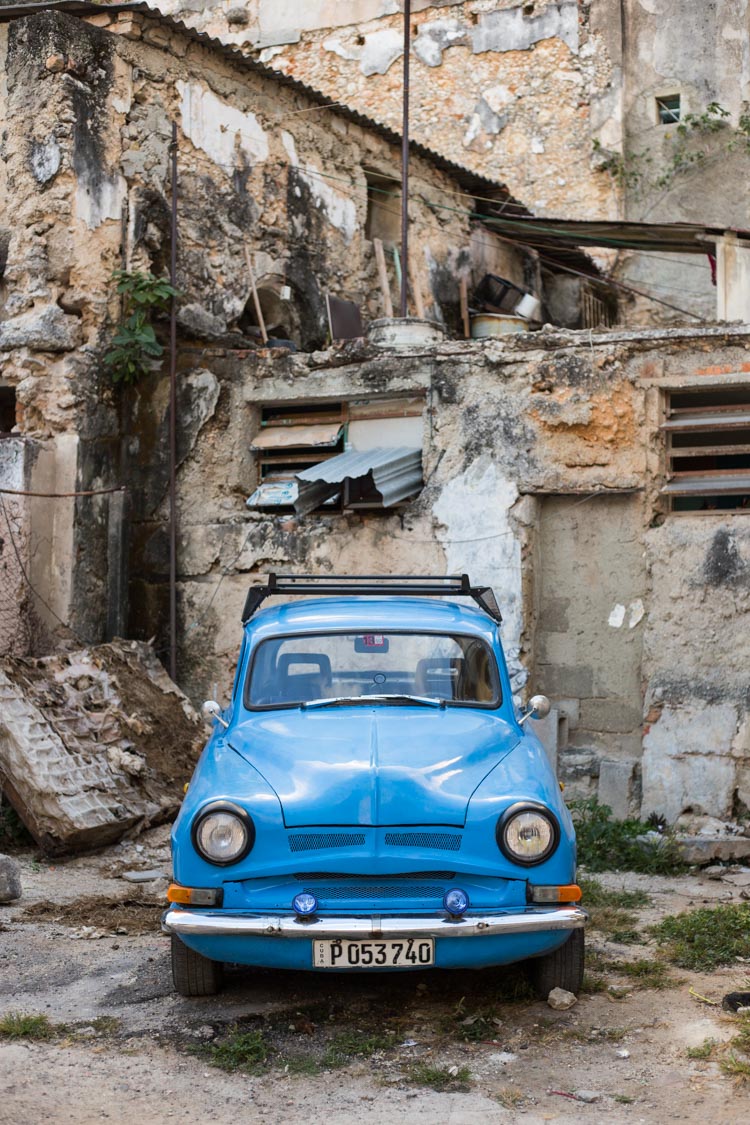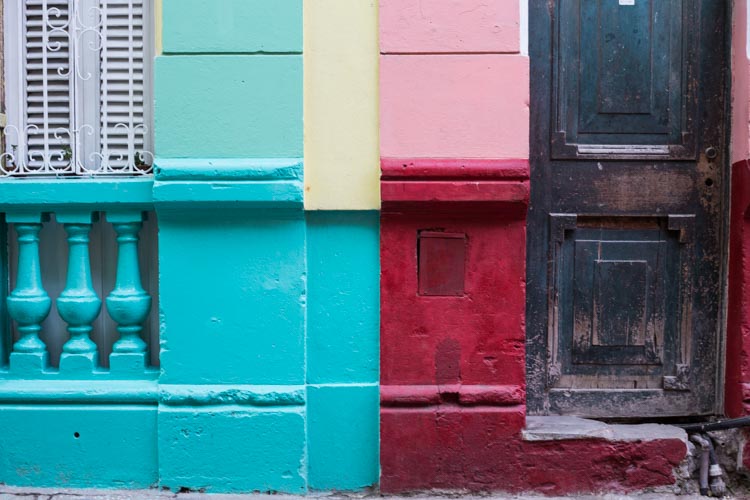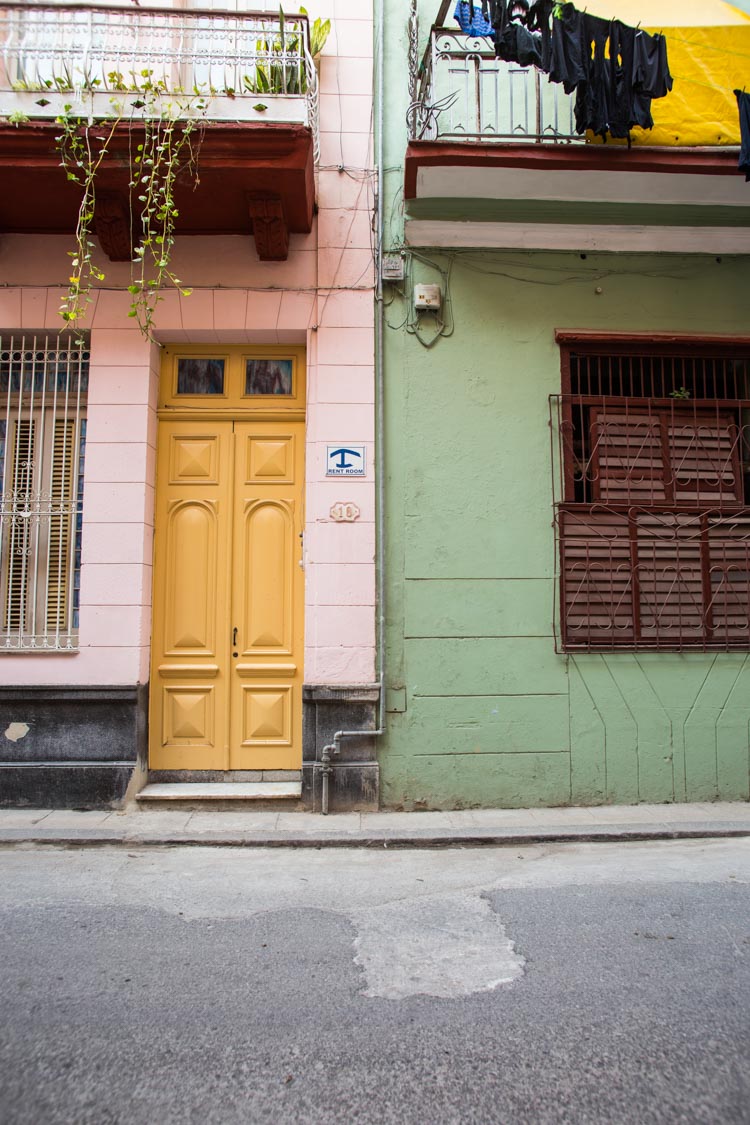 Day 2: Fusterland, El Tanque, Revolution Square, Hotel National, Muraleando
Just outside of Havana is a small community that one local artist turned into a destination: Fusterland. Years ago, artist Jose Fuster decided to begin covering his modest home with mosaic tile. Once he finished, he asked neighbors if he could work on theirs, and soon the entire community was covered in the colorful shapes and patterns he created with tile. It was a pretty incredible undertaking, and has transformed the local economy as well.
We headed out to Hemmingway's home for a tour, to discover it was closed on Sundays. (Pro tip: don't go on a Sunday.) Instead, our guide took us to another artist community called El Tanque. What began here as an old water tank buried in garbage, became a community effort and artist epicenter. The locals asked for permission to unearth and transform the water tank, and it became a arts and music venue, with a salsa band playing for visitors, and neighborhood kids playing dominos on the roof. Although obviously profiting greatly from the busses of tour groups coming through (and the little bit of tourist push that comes with that) I thought it was an interesting example of community spirit and improvement.
We stopped over at Revolution Square for a bit, which is basically a giant parking lot where the people stand to listen to political speeches. The imposing Jose Marti Memorial is a giant tower and statue dedicated to the country's national hero. The buildings surrounding the square are the palace of the revolution and home of the communist party, adorned with huge steel portraits of Che Guevara and Camilo Cienfuegos, who along side Fidel Castro, were some of the important figures in the Cuban revolution.
The Hotel Nacional was a beautiful stop on our tour, and really a nice place to grab a drink, take a seat, and enjoy the view. We wandered through the museum portion, highlighting famous visitors through the years. I don't know if this was a necessary stop, but is sure was a nice break.
Our last stop was Muraleando, an alley transformed into an urban art center by artists in the early 2000s. According to our guide, the project began during a time when murals were not permitted, and religious content was banned. So the afro-cuban religious murals were as much a silent revolution as they were community art. The project grew and created a center for all types of people and artists to come together. There were as many locals hanging out as there were tourists taking pictures.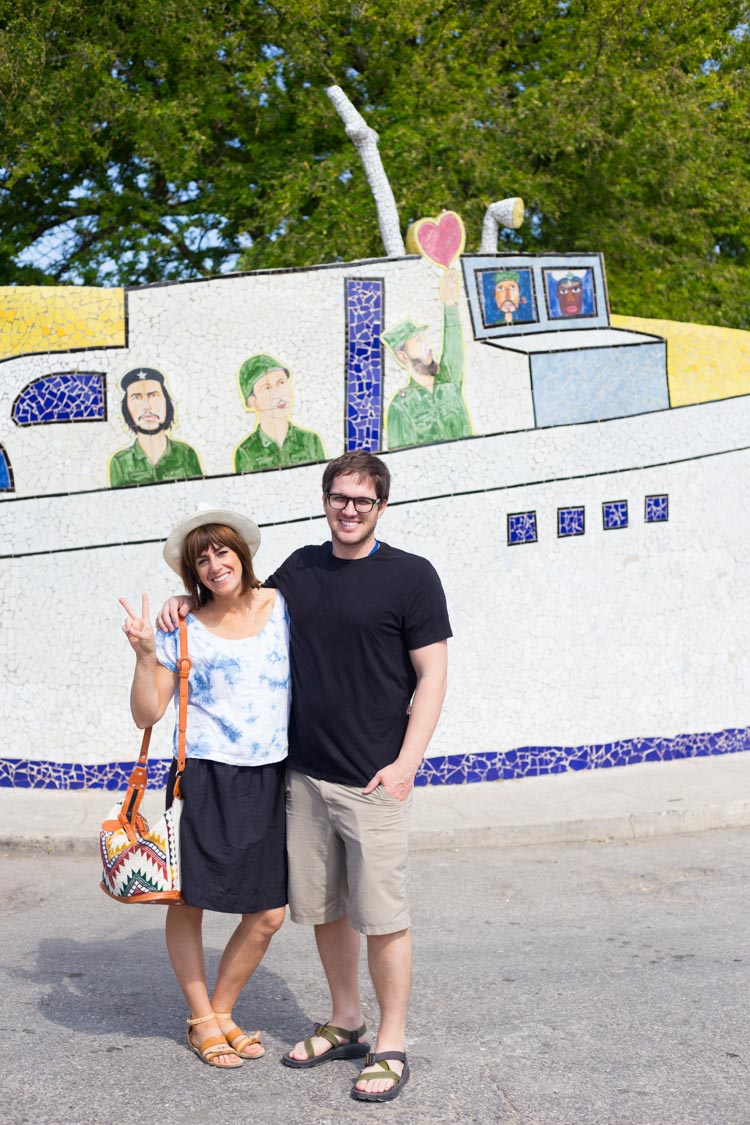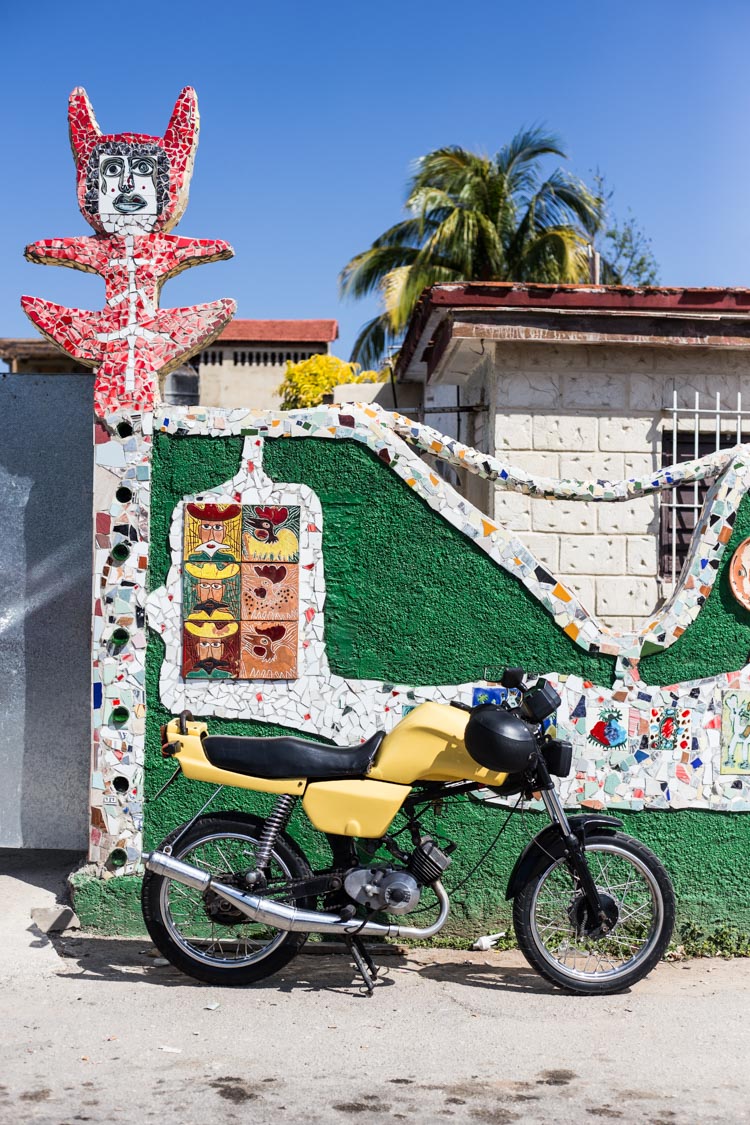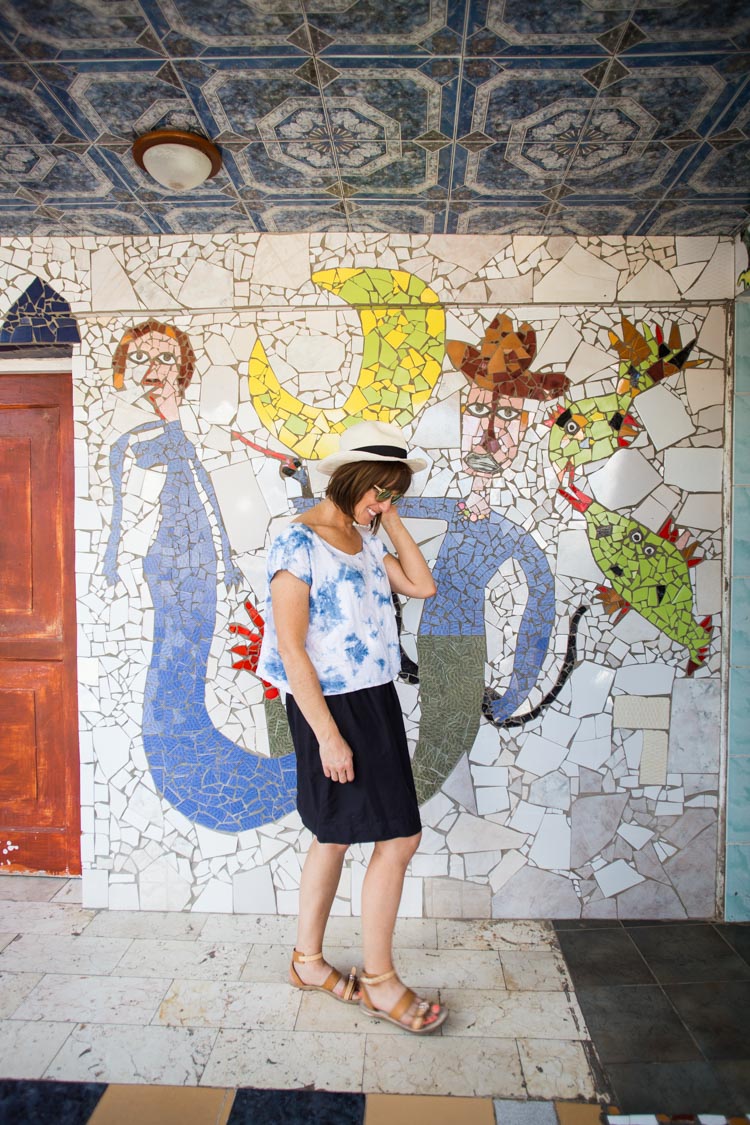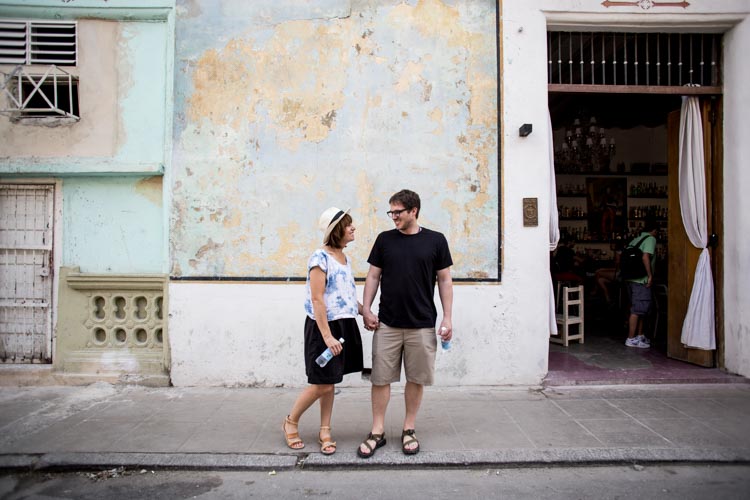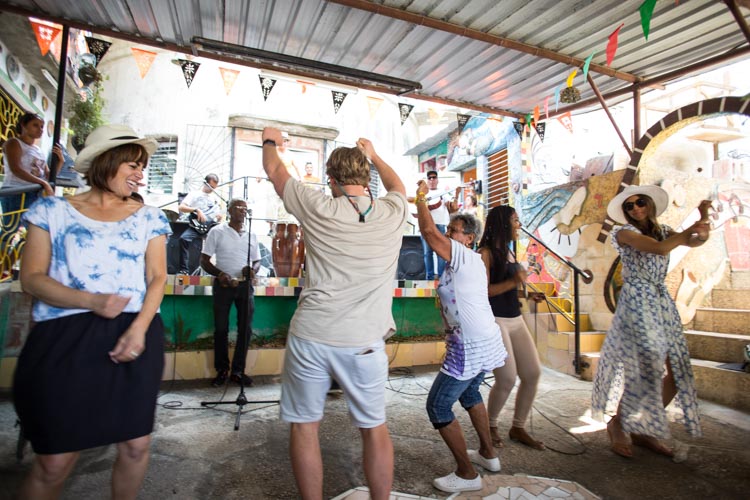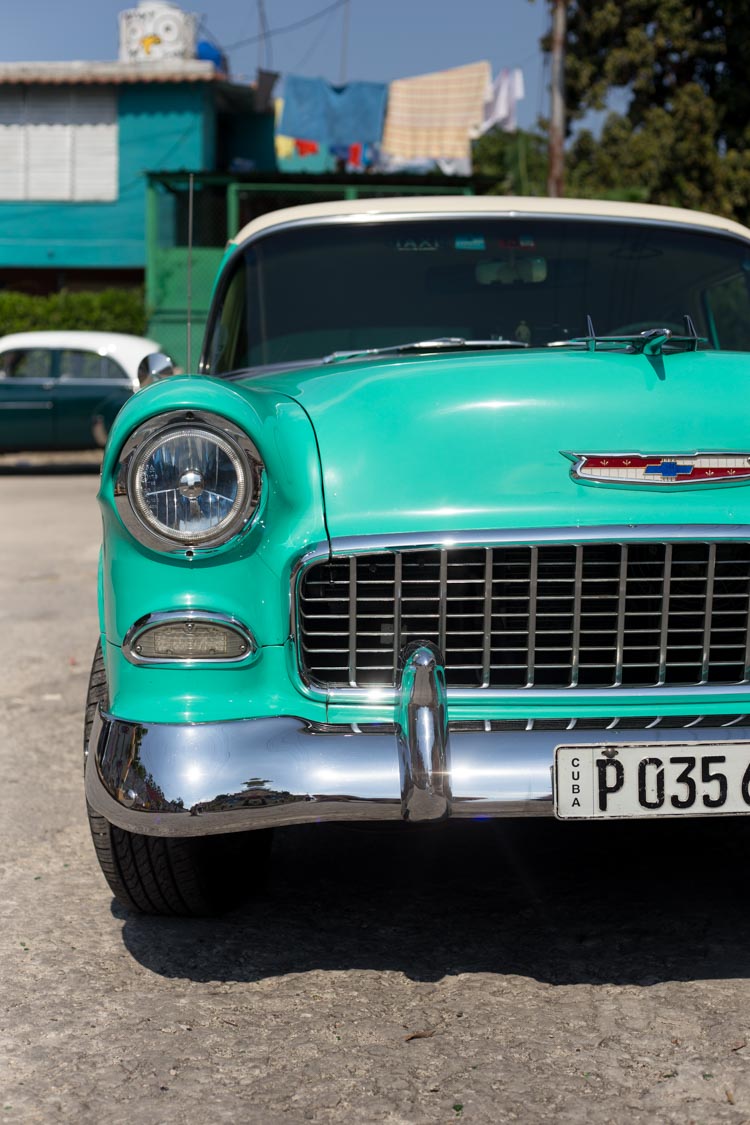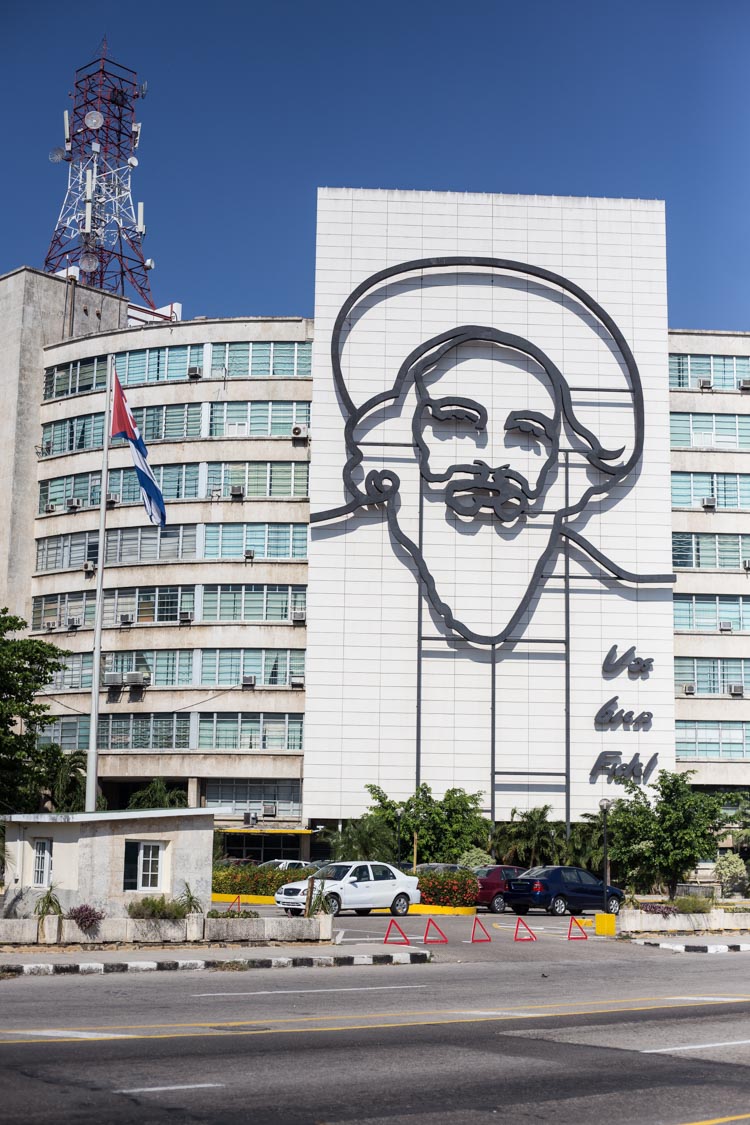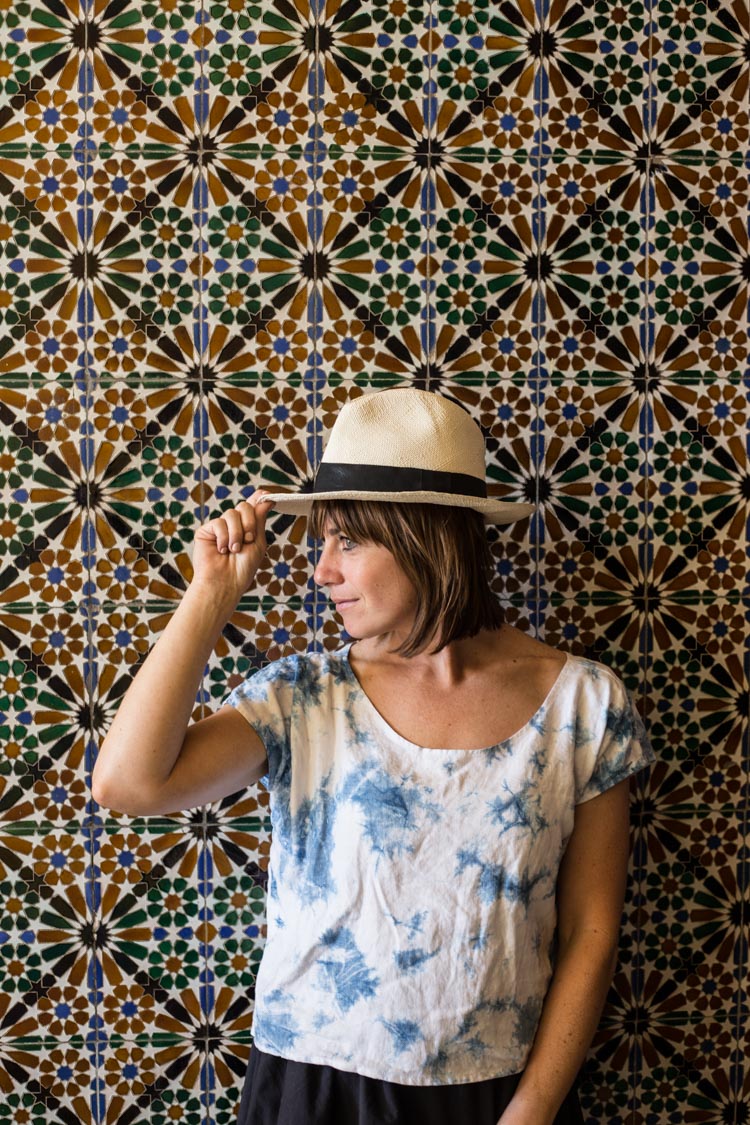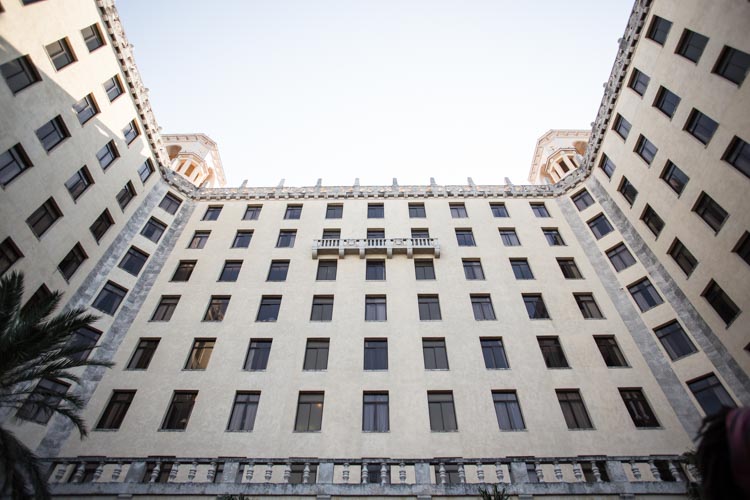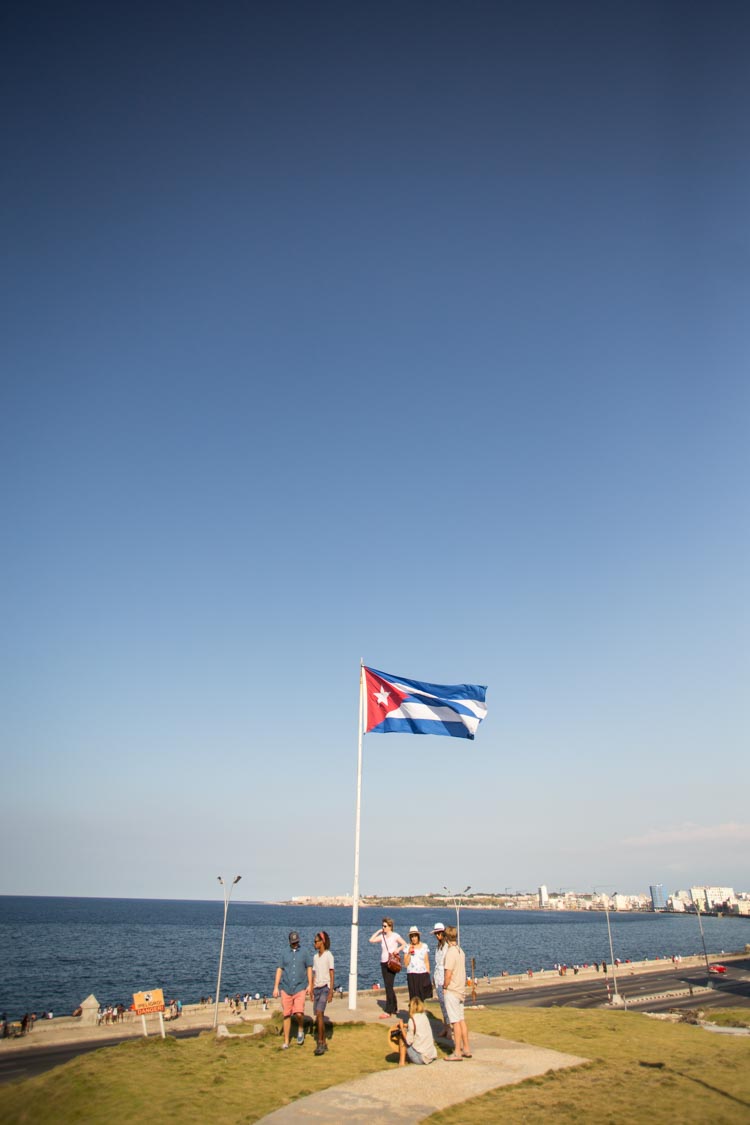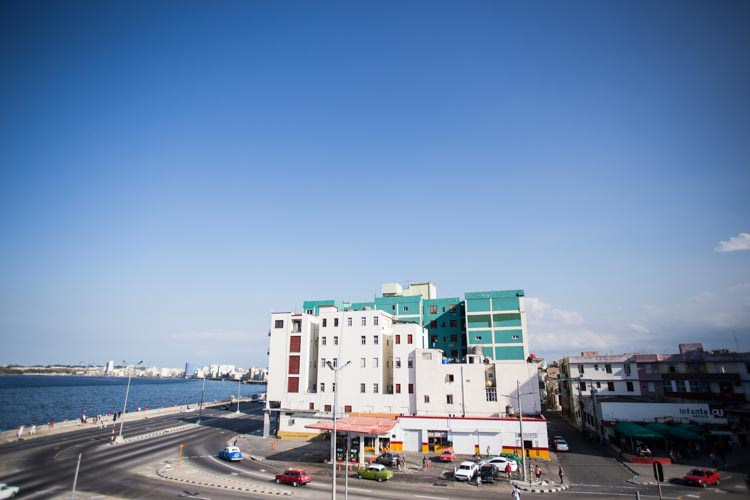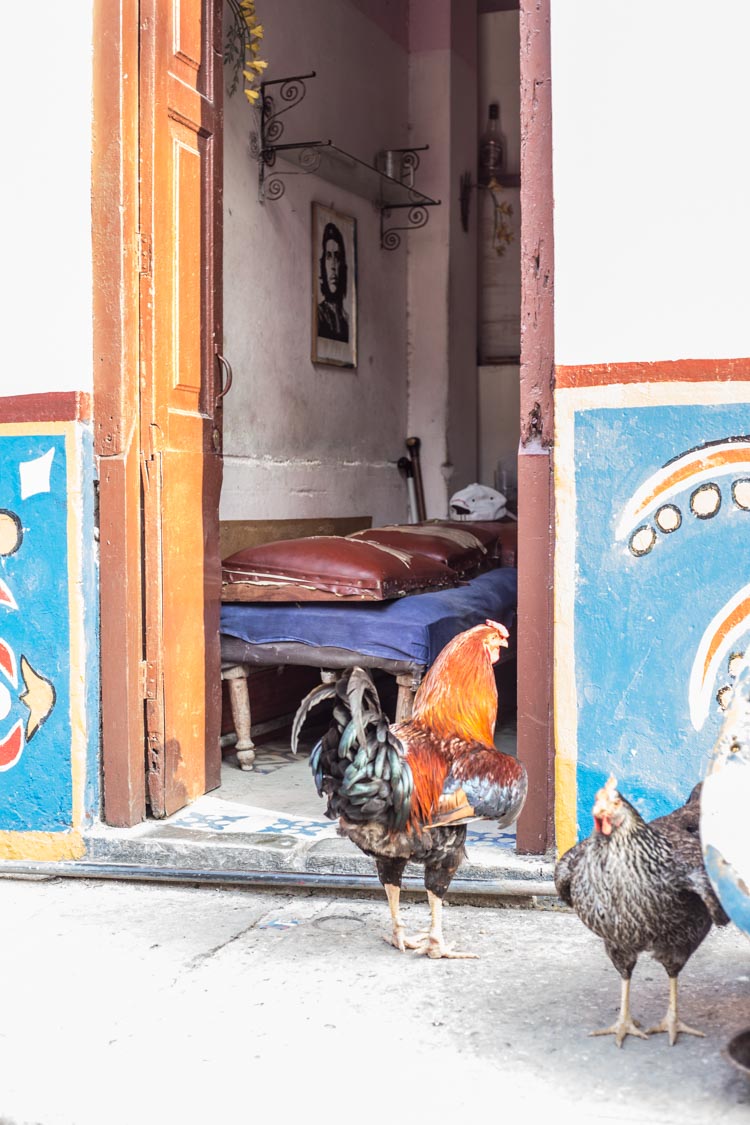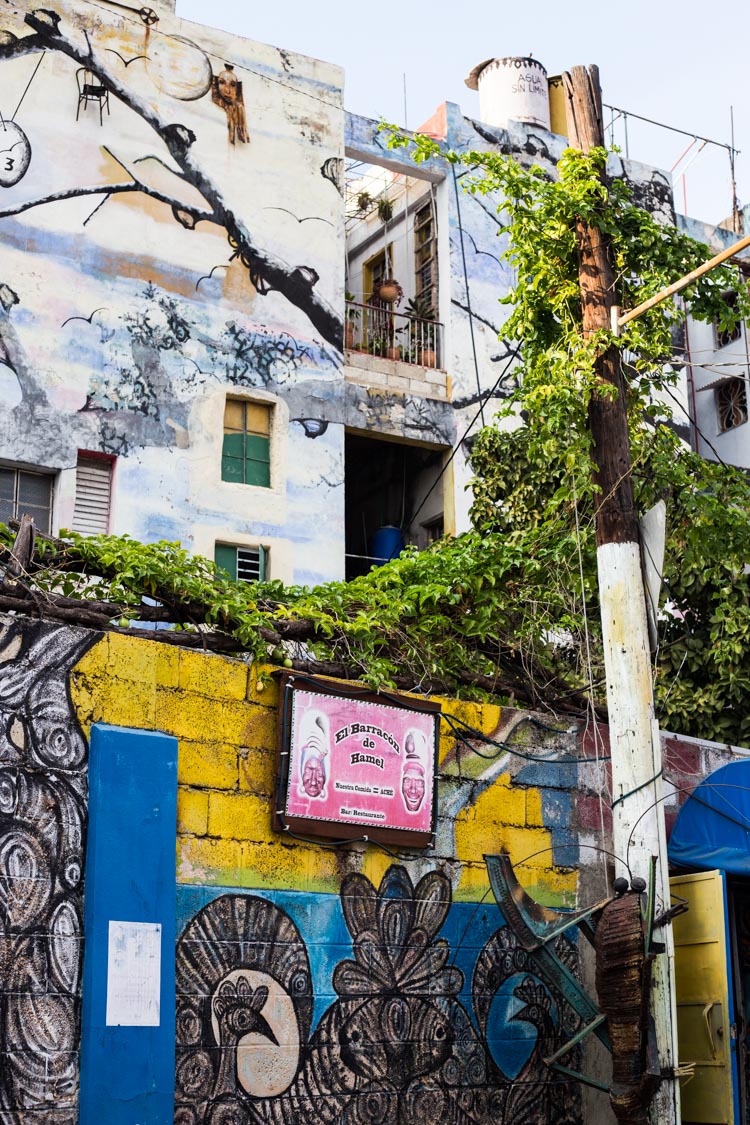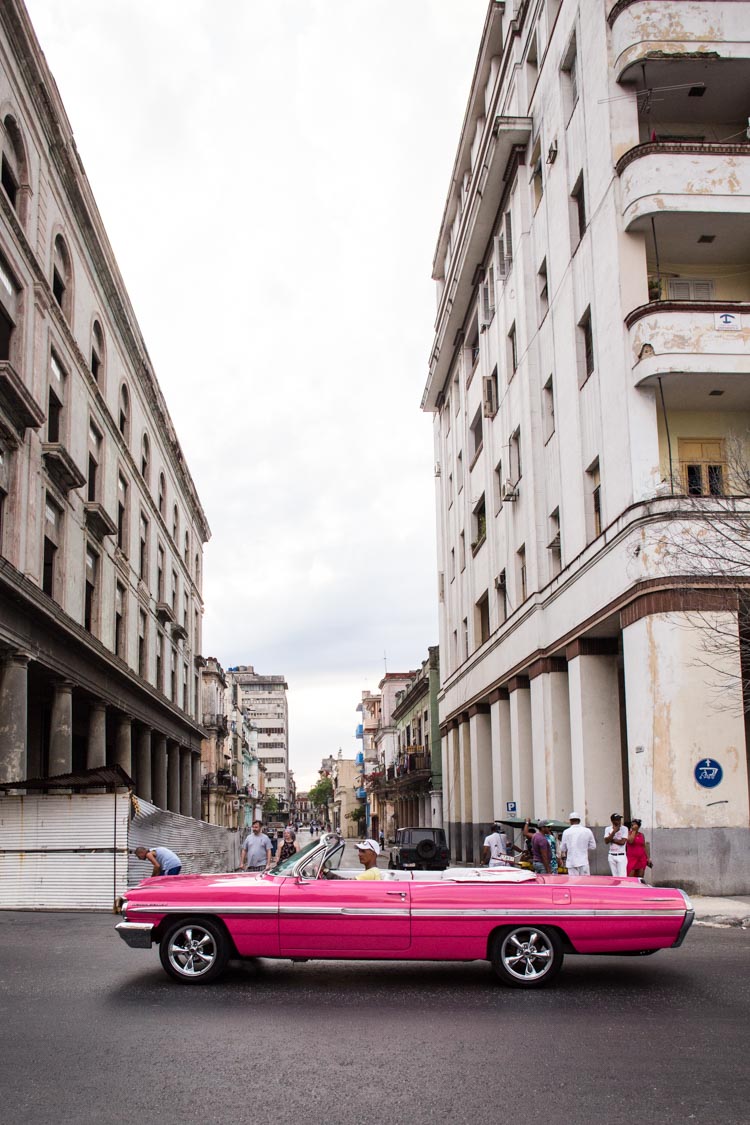 Day 3: Santa Clara to Trinidad
In the morning, we loaded up and headed on the road towards Trinidad. En route, we stopped at Santa Clara to visit the Monument dedicated to Che Guevara. I have been familiar with Ernesto "Che" Guevara for over 10 years, when I lived in his native country of Argentina. As with most major political figures, there are lots of opinions about Che, some heated. I even had someone call me out on social media for sharing a picture of us visiting this monument. Whatever personal opinions exist regarding the events and people in history, I loved learning more, and deepening my own understanding.
One note, while I'm on something political here is this: due to the government and history of Cuba, the people haven't been raised with the same freedom of speech tenets that we as Americans take for granted. While it may feel exciting to jump into political conversations with the locals, there is a tangible tension when the conversation turns to their feelings about Communism, Fidel Castro, the Revolution, and the current state of affairs. My favorite piece of advice we received this trip came from a local artist who advised to "Enjoy my country, but don't try to understand it."
After stopping in Santa Clara, we made one more detour to the Iznaga Tower, which overlooks the sugarcane fields. Legend says two brothers fell in love with the same girl, and each built a structure showing his love. One built this tower, and the other a well, both usable today. The stop was mostly fun for me to see some sugar can in stalk, and taste it smashed into juice.
Finally, we rolled into Trinidad.
Many of the people who we talked to about our trip before going recommended to spend some time outside of Havana on other parts of the island. We woke up early on day two and headed out to Trinidad, a smaller historic town of cobblestone streets and colonial buildings. The town was an epicenter of sugar trade in the 1800s, and caters to tourists with walking tours, hiking in the nearby mountains, salsa dancing and shows at the Casa de la Musica, and the local Ancon beach.
We pulled into town (in our two minivan taxis) hoping to find housing in the local hostels called "casa particulares." We had heard it was as easy as asking around, and soon discovered that with the influx of American tourism in the last year since direct flights resumed between the two countries, that rooms fill up quickly. Thanks to our local guide, we were able to secure a few different rooms in homes along the same block. Next time, we'll reserve ahead using airbnb.
We ate dinner at a great little restaurant on the corner near Casa de la Musica, then wandered into the square to dance some salsa and watch the evening show. We didn't spend much time in the town, but it seemed charming and like somewhere I would like to return to and explore further.
Day 4: Ancon Beach and Cienfuegos
Realizing quickly that we had packed a whole lot of driving into our itinerary, we shifted things around a bit to be able to spend a few hours of down time on the beach right outside of Trinidad. It was a pretty, low-key beach with clear, warm water. I loved a chance to just sit in the sun for a bit, while some of our group went out on a snorkeling tour.
We took turns grabbing cold drinks at the bar (water or the local soda brand tukola), and ate rolls and fruit for lunch. It was great to have a little bit of an island experience in our busy education week.
Back on the road in the afternoon, we headed over to the costal city of Cienfuegos. Our guide mentioned that this was one of her favorite Cuban cities, that that rather than being as historic as the others, it was a more modern place. That turned out to be true of most of the architecture, which rather than being ornate Spanish 1800's was intermixed with ornate upper-class 1920's. We even spotted a few mid-century style homes along the boulevard.
We all piled into a couple local casa particulares, then headed out on a bicitaxi tour of the bay. The mansions-turned-hotels were gorgeous, and the town seemed more laid back than the others we had visited. We had dinner at a lovely restaurant, Casa Prado, then grabbed ice cream along our walk back to the hostels.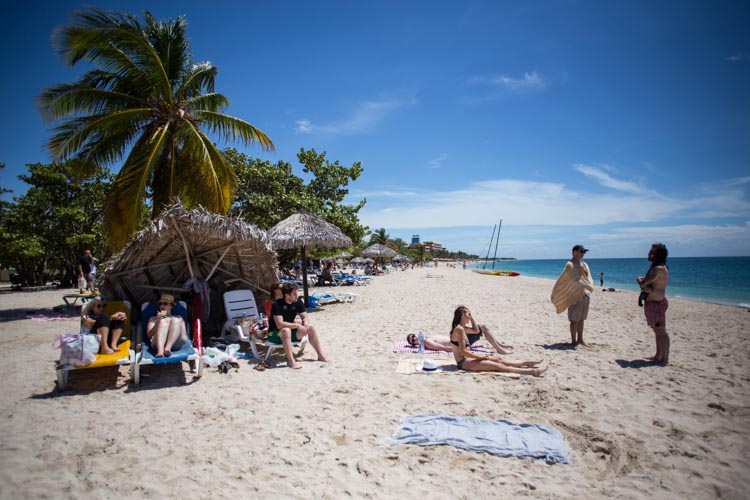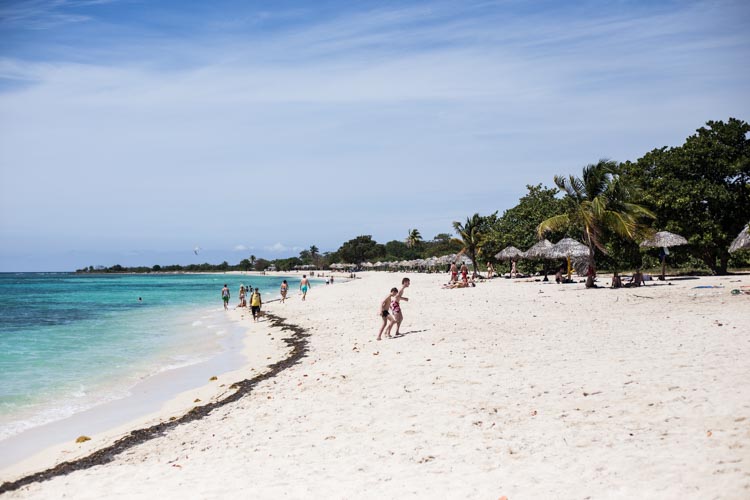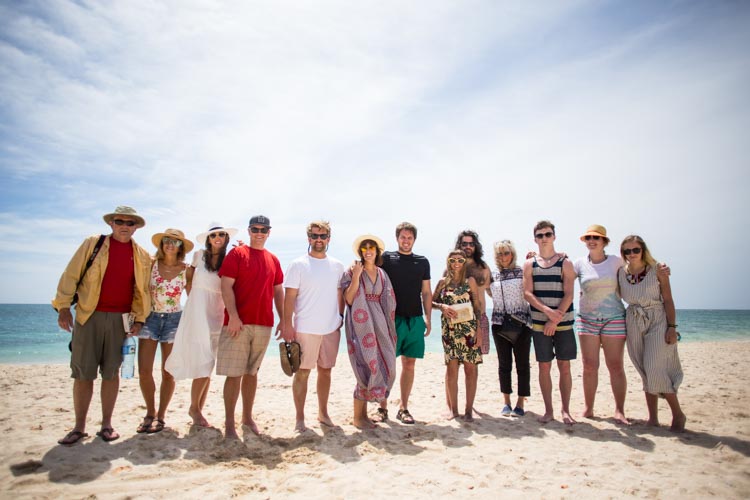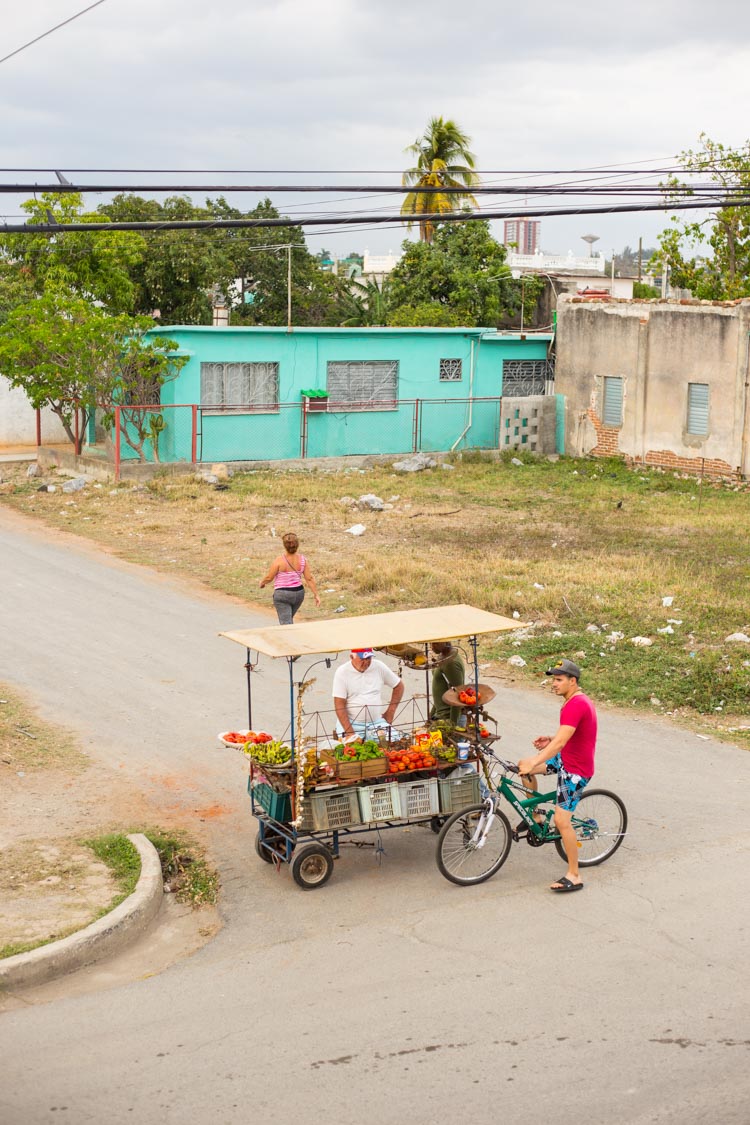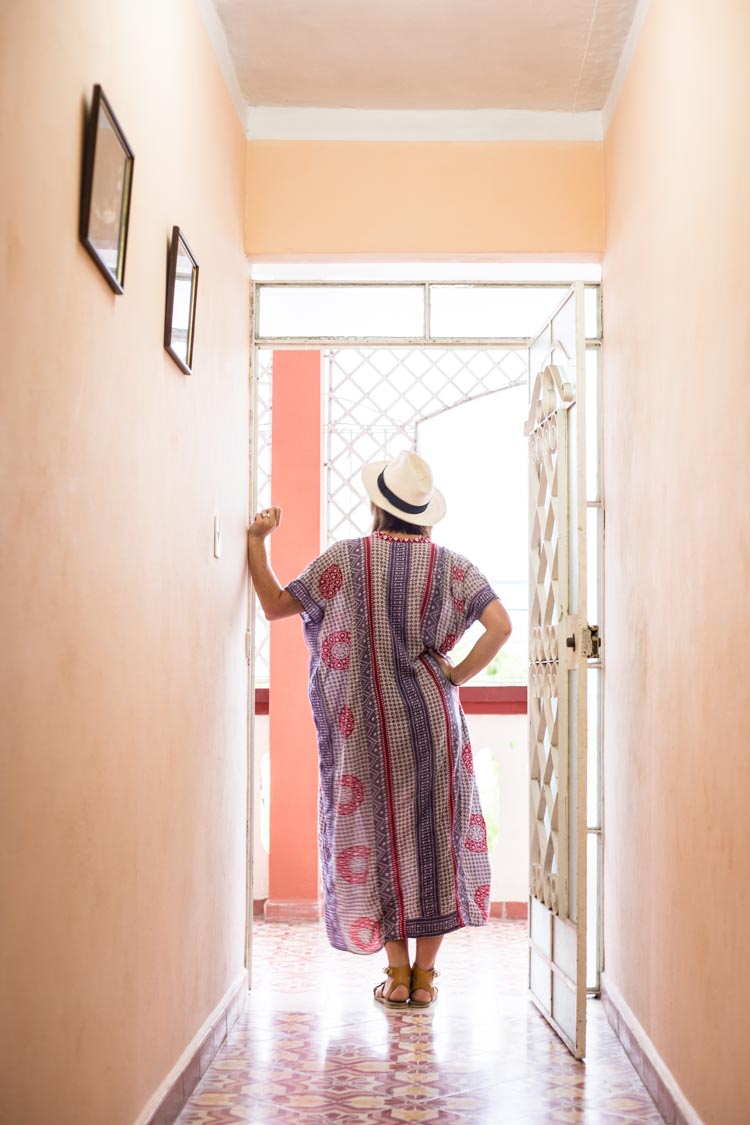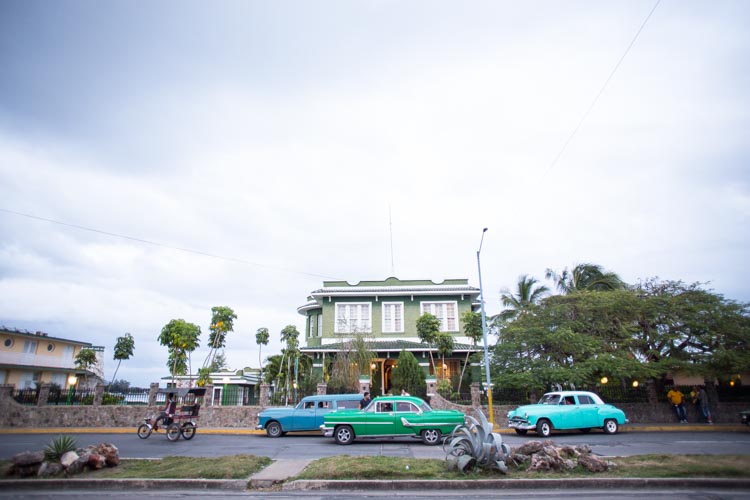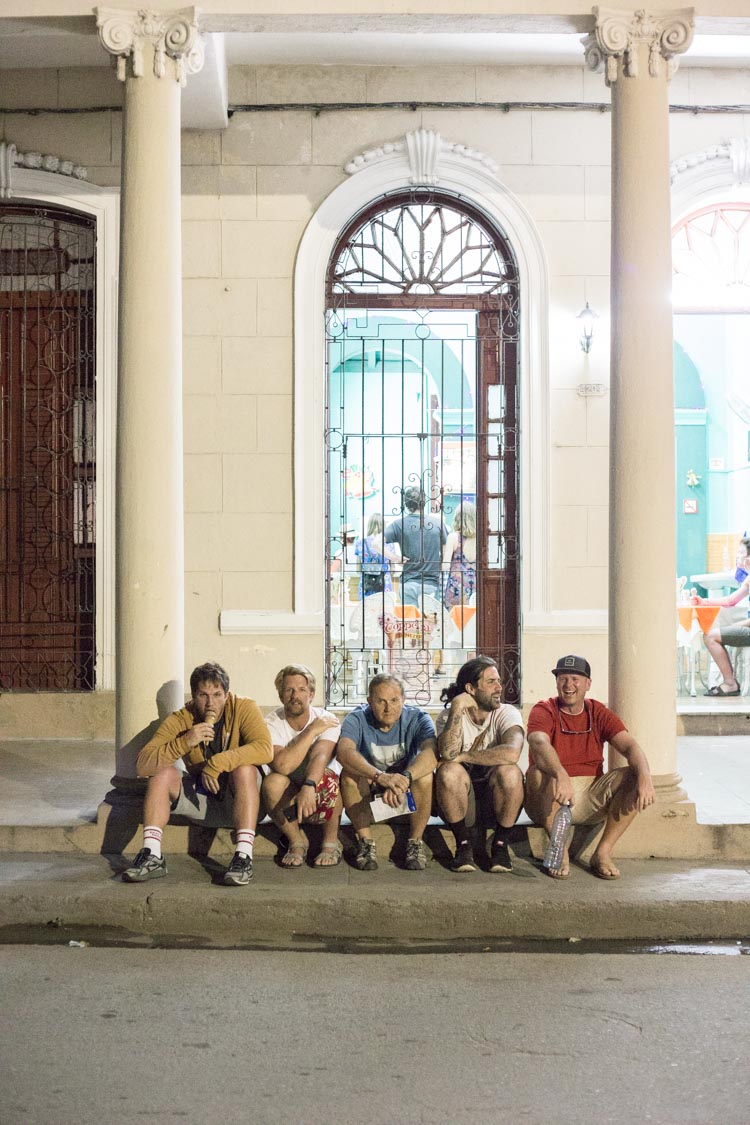 Day 5: The Bay of Pigs, Snorkling, back to Old Havana
In the morning we took off to visit the museum at The Bay of Pigs (which previously unbeknownst to me is the actual name of the bay, not only the name of the invasion that took place there.) This visit was so impactful. It was really interesting to see the USA as the enemy, read the propaganda in the displays regarding the government and the CIA, and watch the informational video that referred to Americans as the "Imperialist Yankees."
The experience was a great reminder that there are multiple sides to every story, and many opinions and view and beliefs that make up history. Unfortunately, we usually only learn about the one that tells the story the way our culture wants us to hear it. I appreciated being able to see things from a different perspective and tried hart to not automatically feel defensive of my understanding. There is so much to learn.
After the museum, we ventured down to the actual Bay in the Bay of Pigs, and did some snorkeling around the coral reefs offshore. This area isn't a beach, but volcanic rock up to the water and clear water beyond. It had been years since I went snorkeling, and after my initial automatic panic of breathing with my face underwater, I loved it.
Once again, we jumped into the cars and headed back To Old Havana to spend the night before our last out-of-town excursion to Viñales in the morning.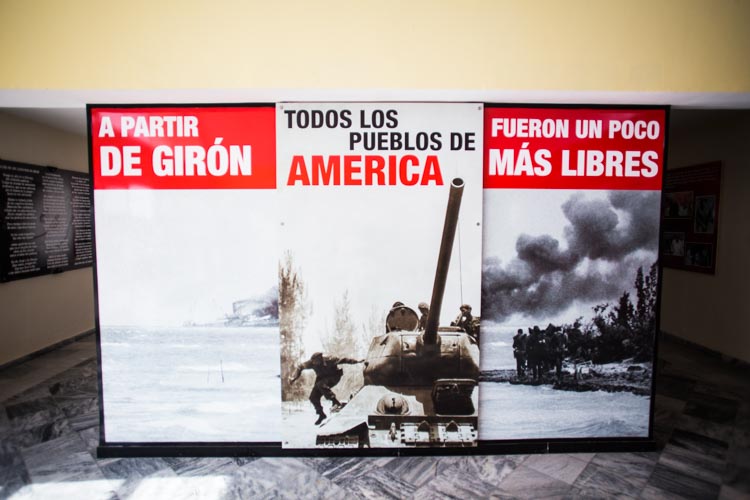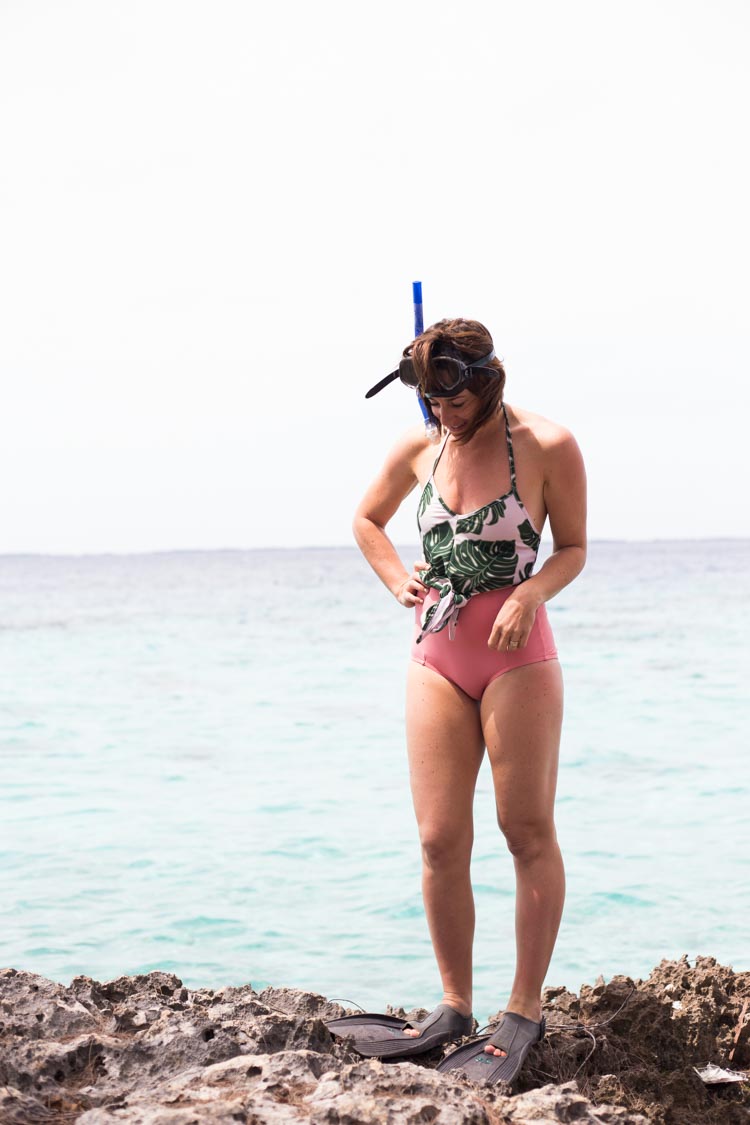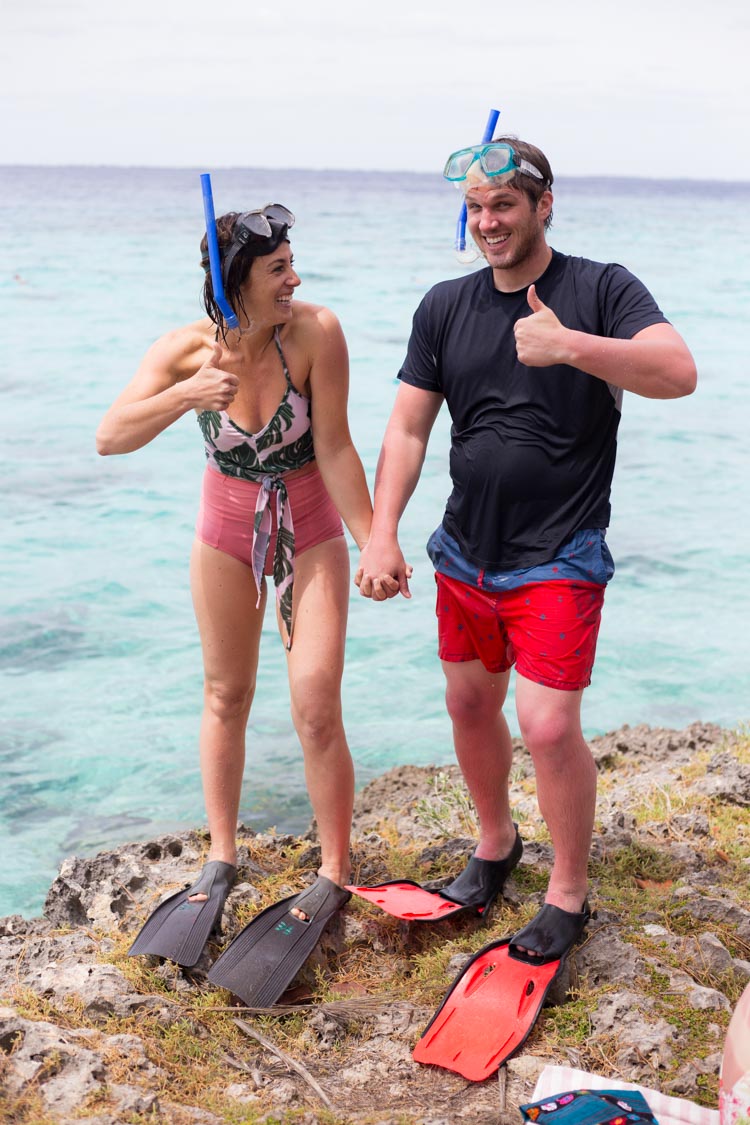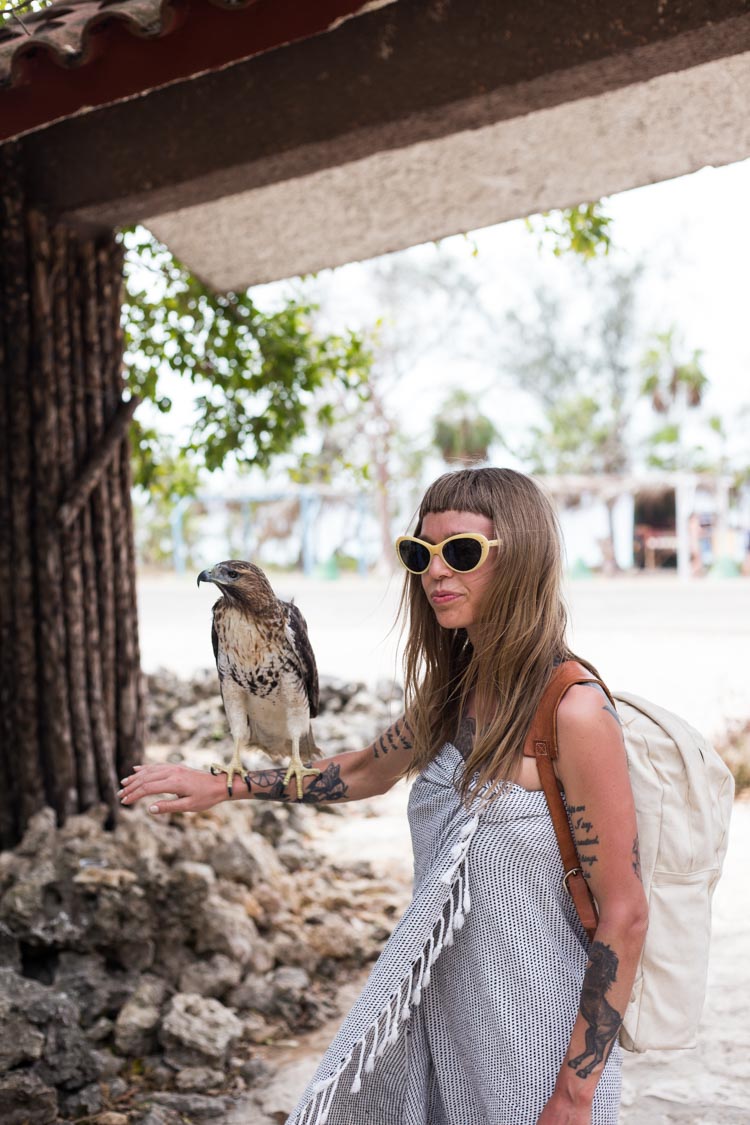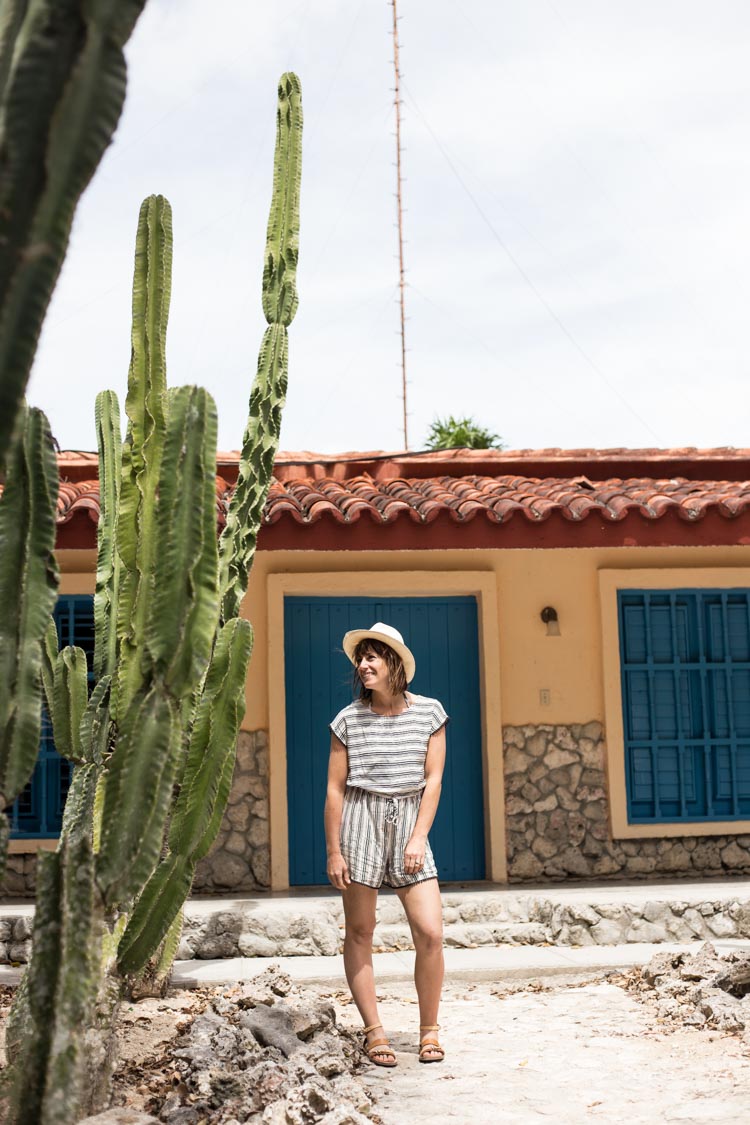 Day 6: Murals, Viñales Tabacco Farm tour on horseback, The Tropicana
After a quick night's sleep, we headed out early for Viñales, a beautiful town west of Havana. I was struck by the dramatic chance of landscape as we neared Viñales. Big rocky hills popped up, and the rolling fields turned tropically green. Our first stop was to the Prehistoric Mural, a giant mural painted on the side of one of the cliffs. The artwork is massive, and we kept wondering how on earth it had been painted. Scaffolding? Ropes and pulleys? Regardless, it is impressive. And a bit odd.
The highlight of the day (and possibly the whole trip) was a horseback ride through a tobacco farm, complete with a coconut, pineapple mocktail (no Cuban rum for us) and cigar-rolling demonstration from the farmer. The land was lush and beautiful, the farmers all seemed happy and sincere, and there was something essentially cuban about being on a tobacco farm, where much of the agricultural economy is supported.
We learned that the farmers own their land, and are required to sell between 50-90% of their crops (depending on type) to the government. The remaining they can sell as they will, or use for their own families. We bought cigars to bring home to friends, and I bought a few bottles of local honey that the farmer said he harvested from tree-trunks where the wild bees nest. It was pretty awesome.
Back in Havana that evening, we were excited to dress up and head to The Tropicana, which had been on my mom's hit-list from the beginning of planning the trip. Running shows since 1939, this internationally renowned cabaret show (lots of bare bums, otherwise family-friendly) was once one of the must-see shows in the world. The singing and dancing is fun, the costumes are spectacular. The setting was intimate, with tables all around the show ($100 a seat for close tables, $70 for further away.) The dinner wasn't great, but overall we loved the experience.
One of the most fun parts was heading up onto the stage after the classic performances had ended and the club turns into a bonefide dance club. My sisters and I boogied with the rest of the crowd.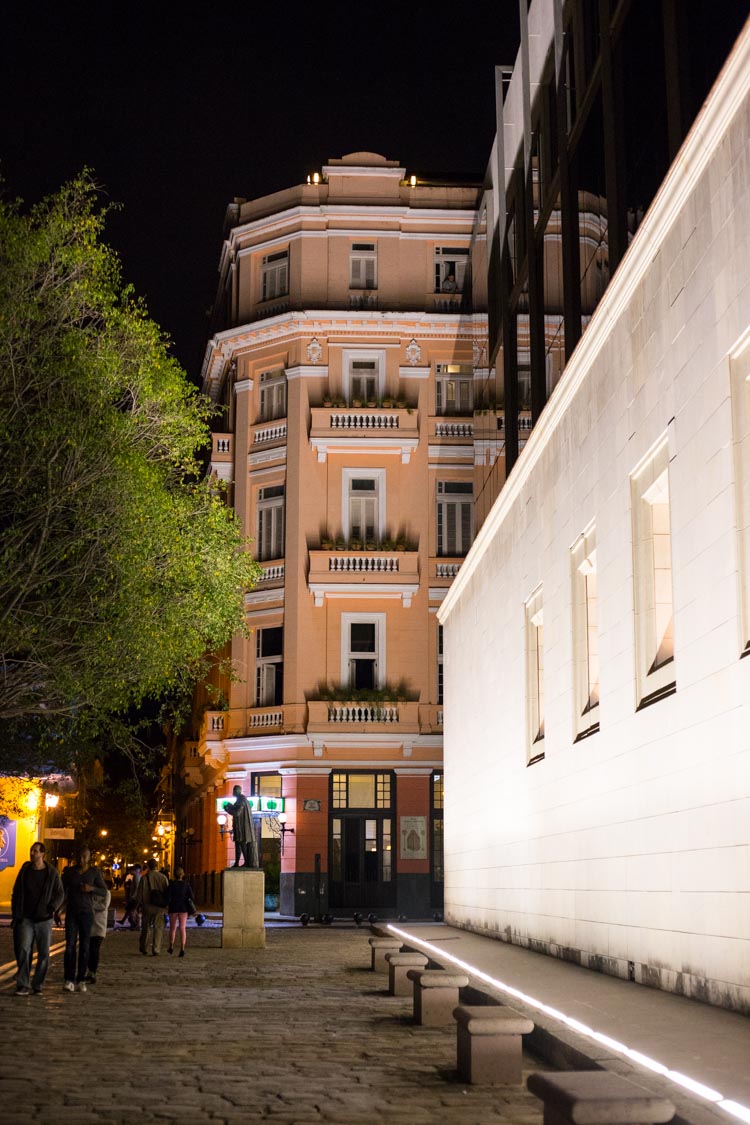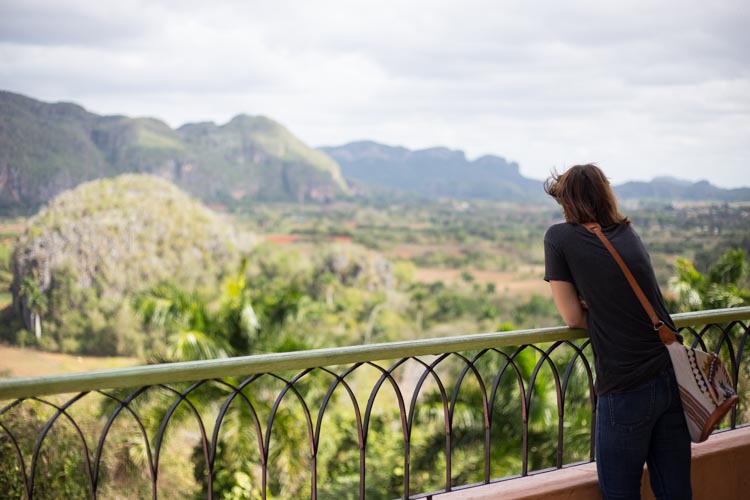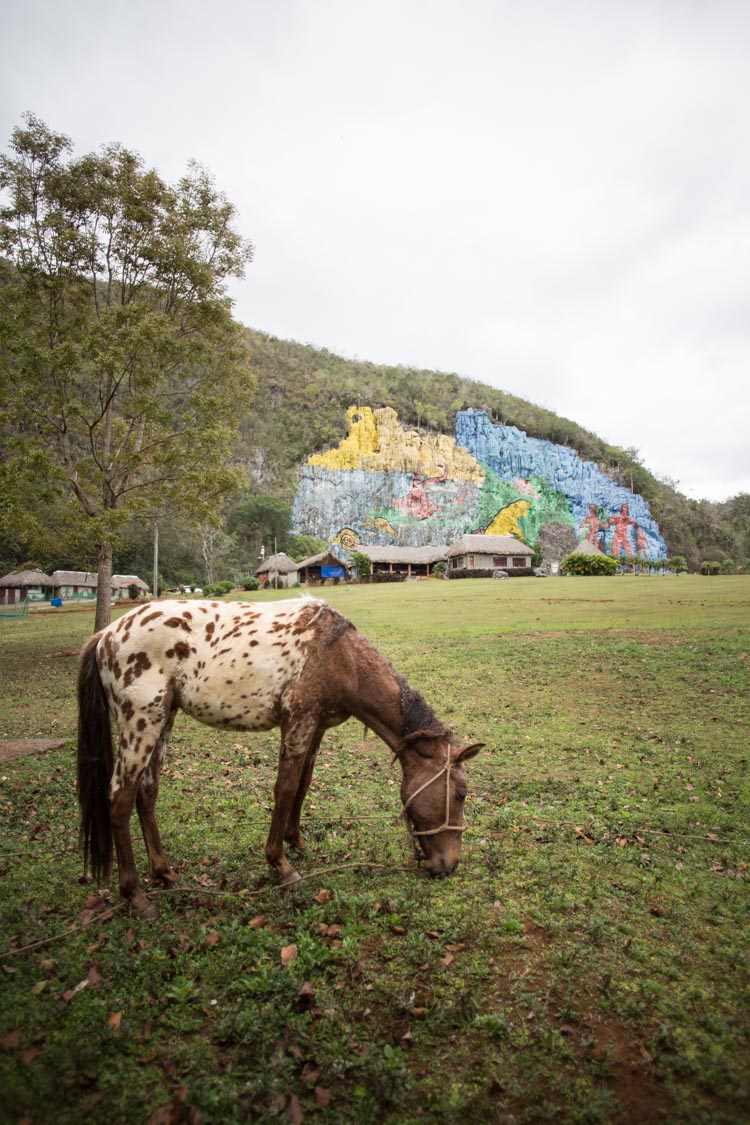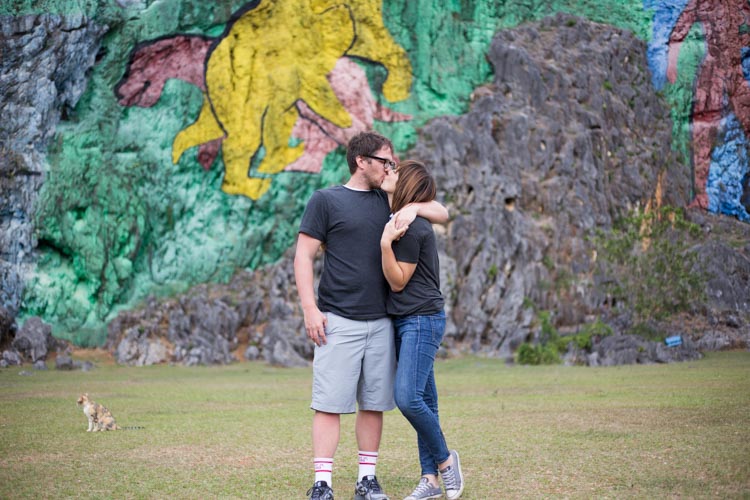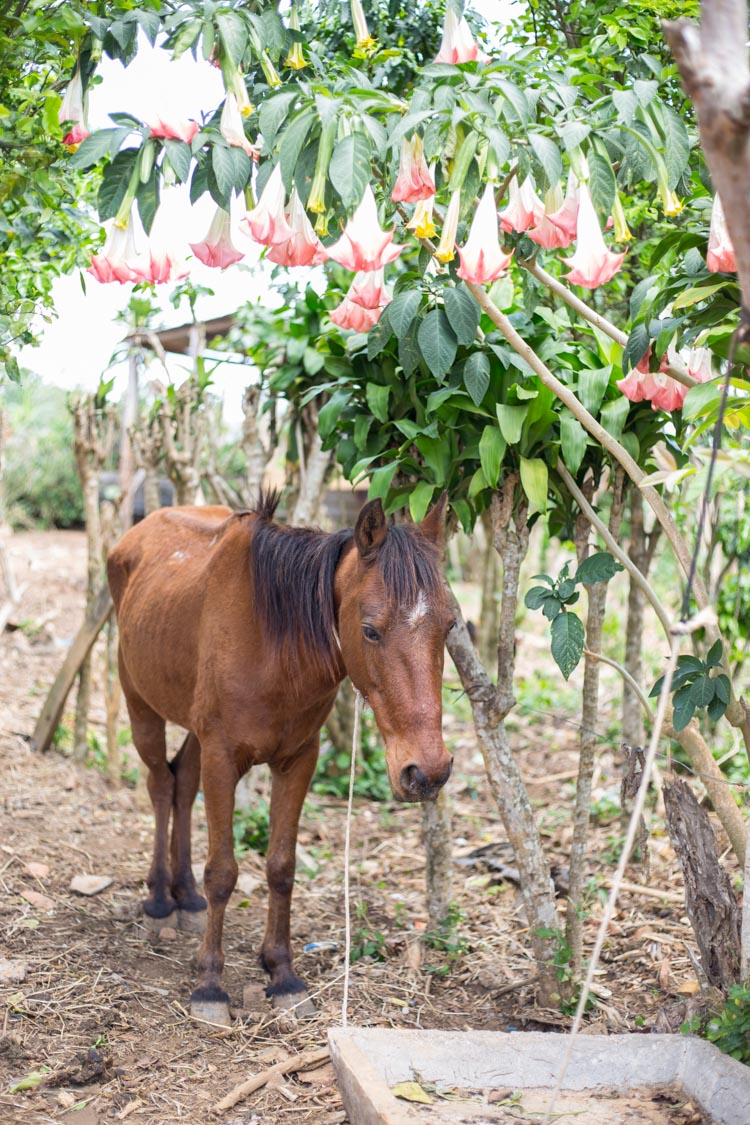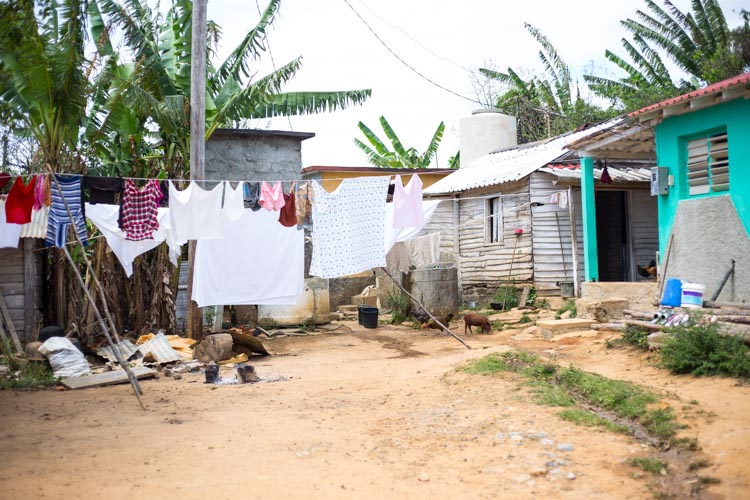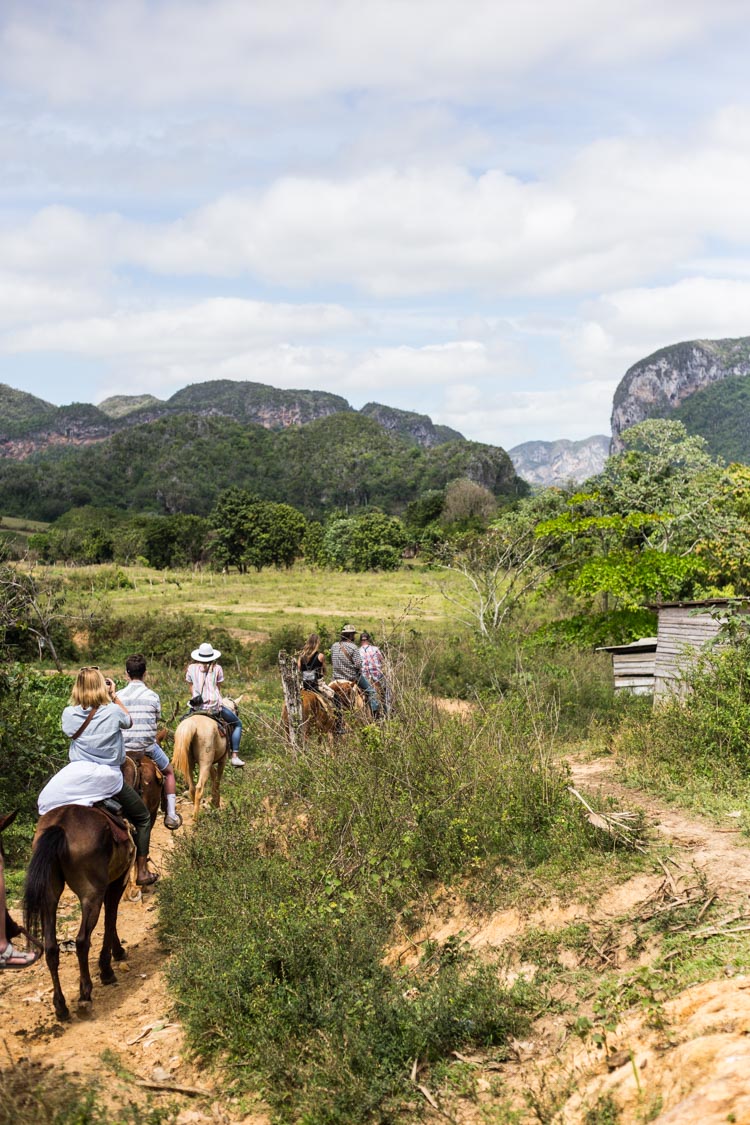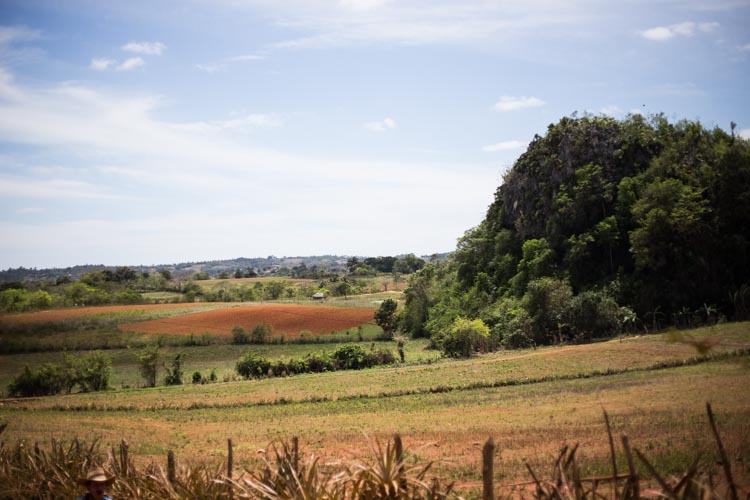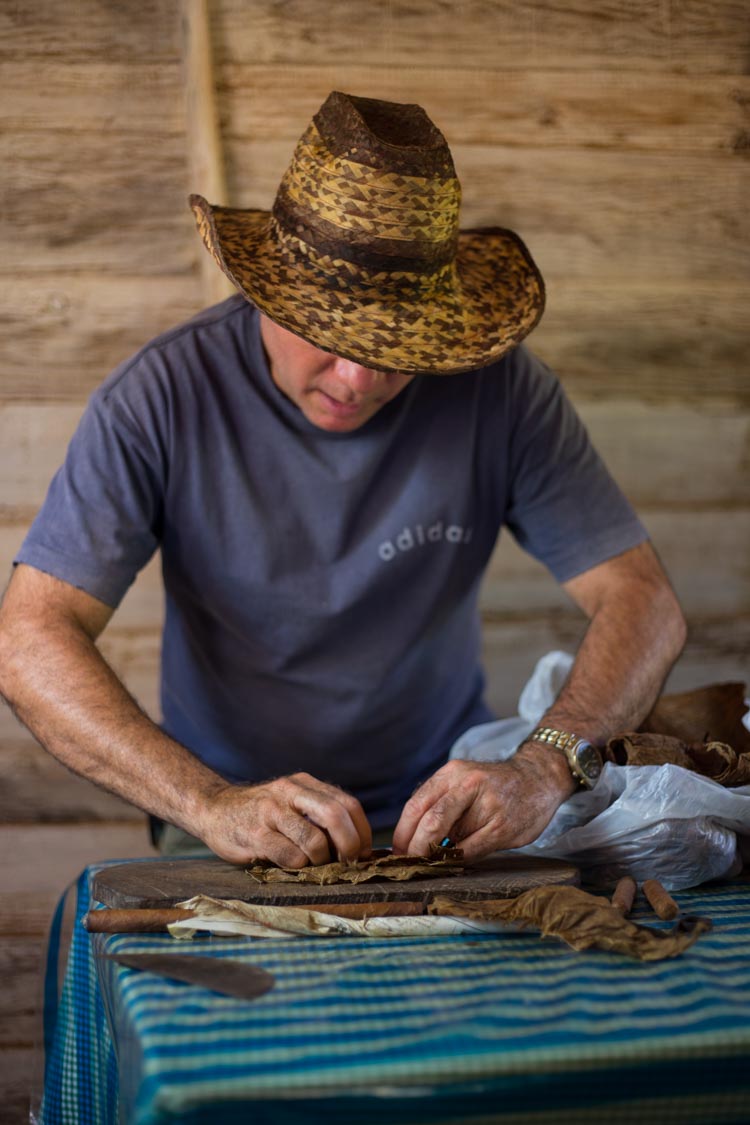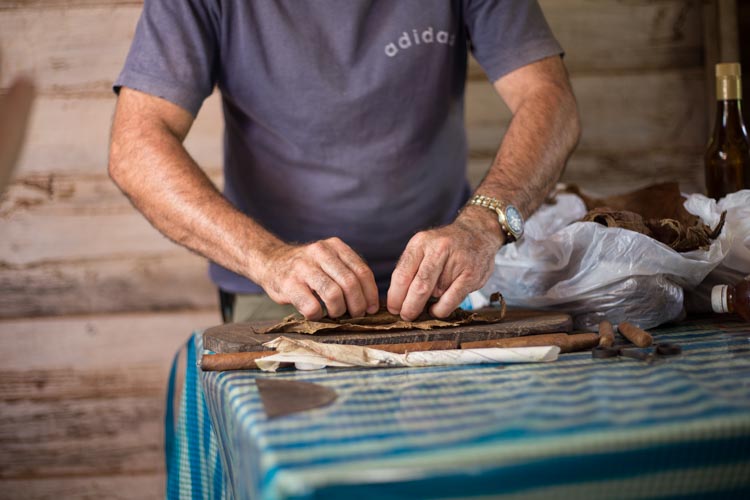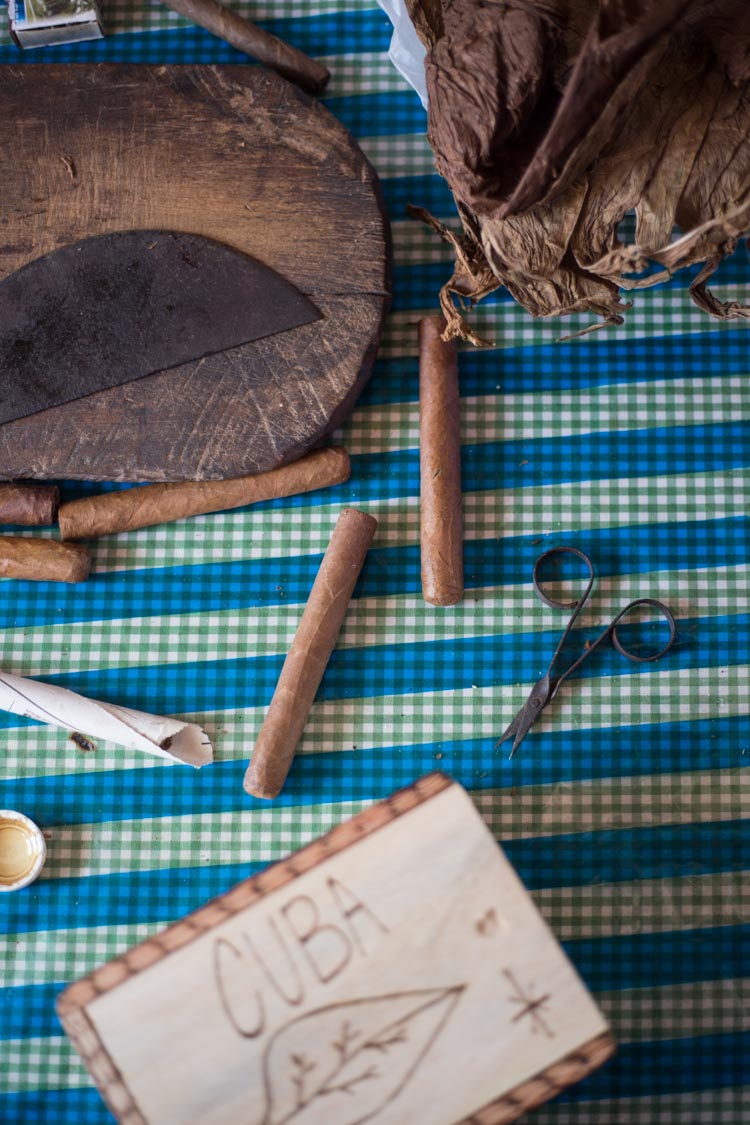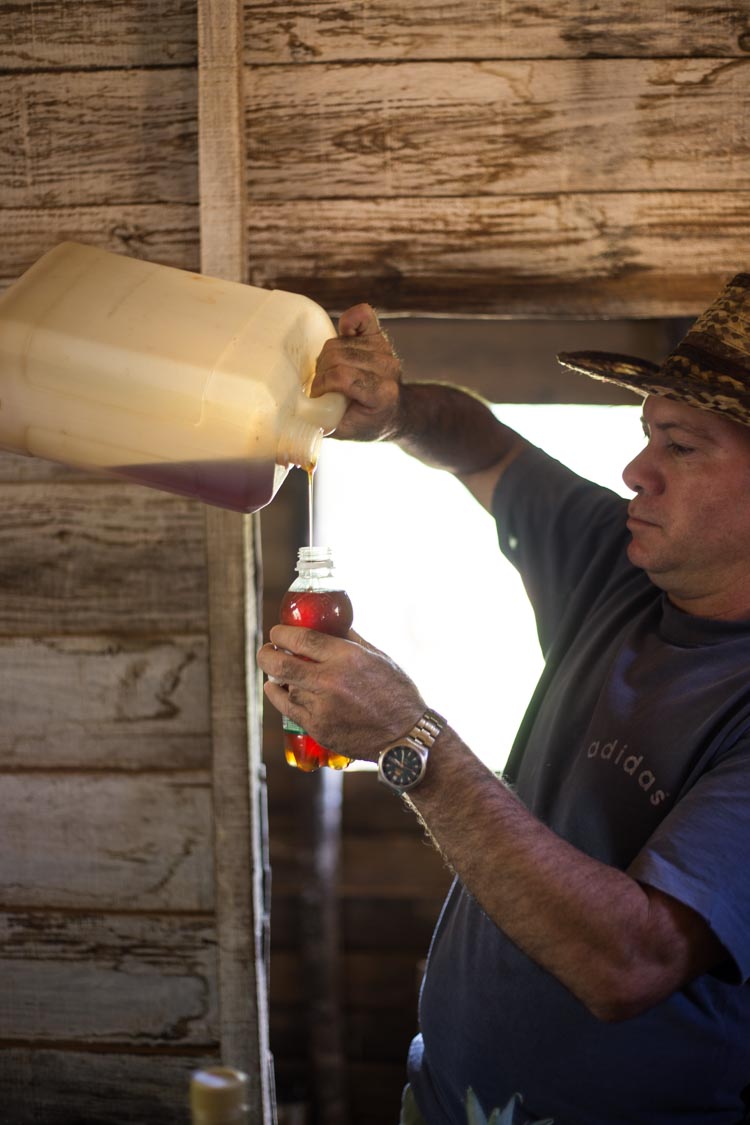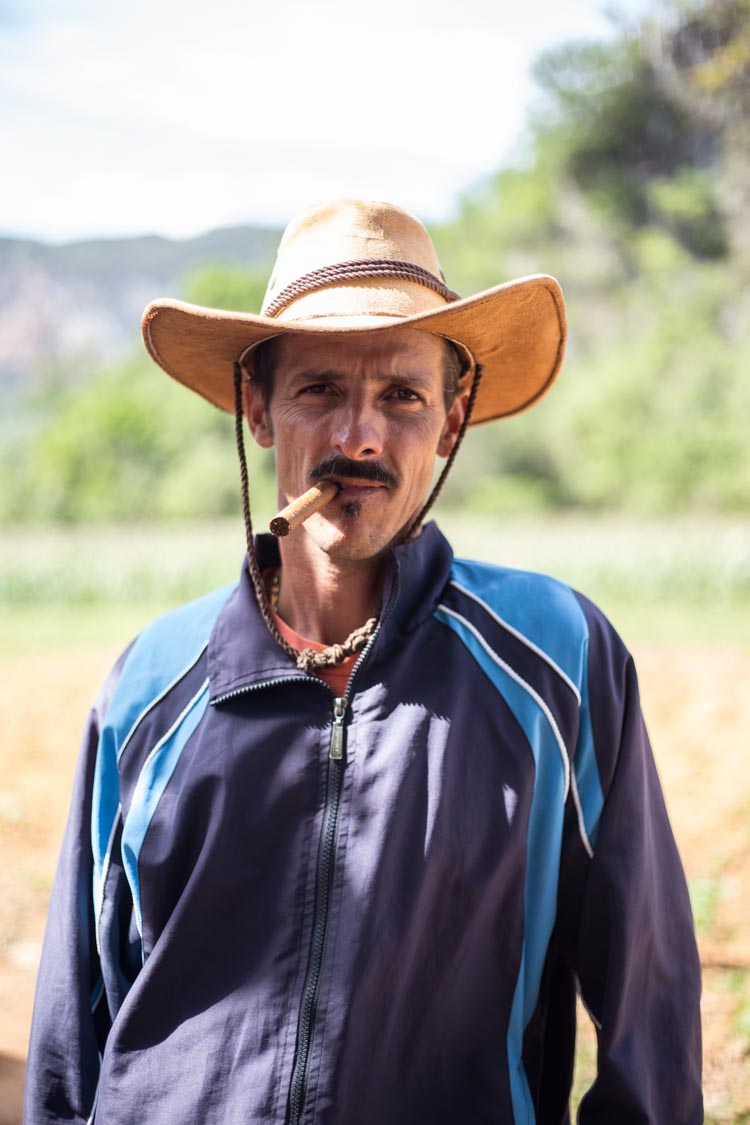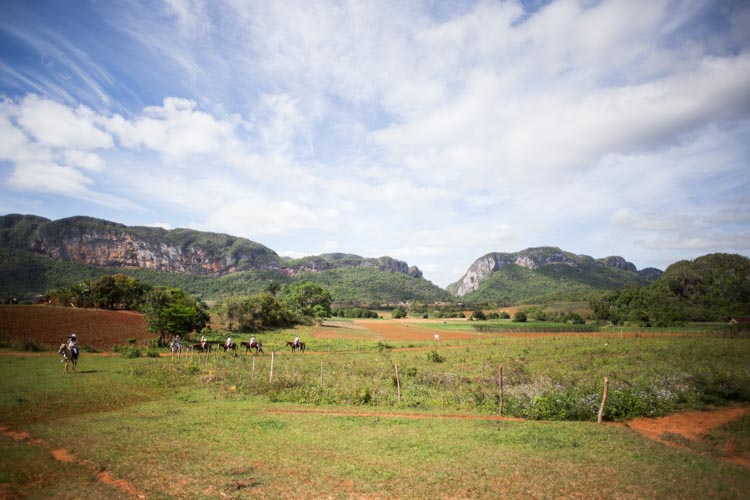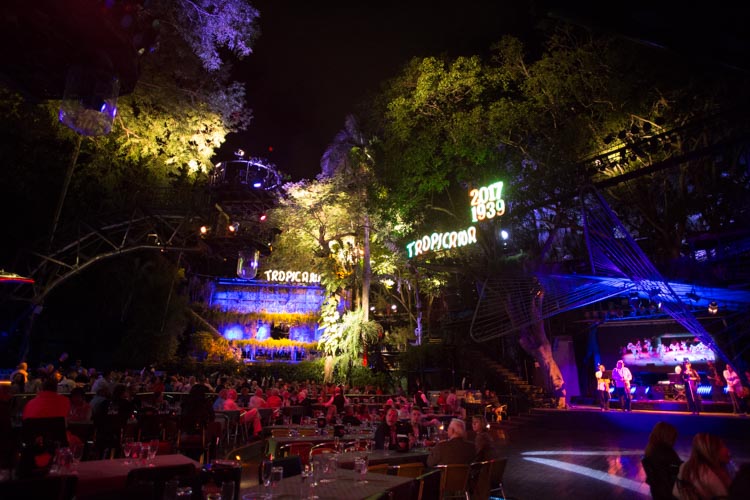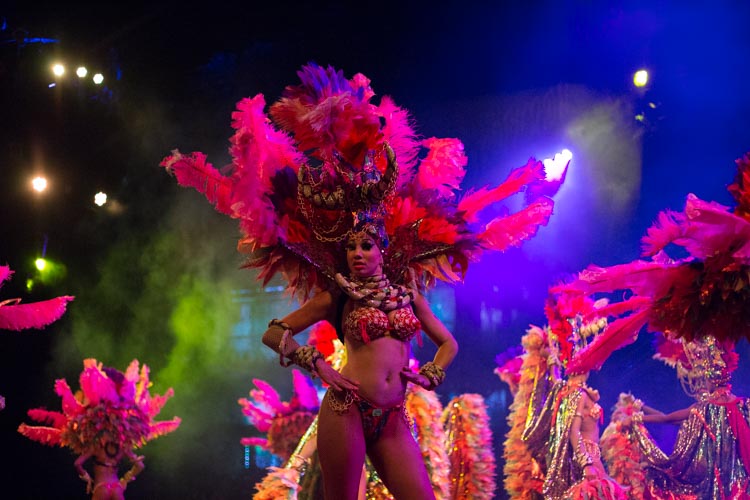 Day 7: Old Havana Historic Car Tour
Our final day in Cuba began with a much-anticipated ride in some of those gorgeous historic cars. We piled in and visited sights around town, one of my favorites being a beautiful green park in the middle of Havana. After cruising and taking lots of pictures, we ate ice cream at the famous Coppelia (where dishes of ice cream were around 20 cents each) and we were really the only tourists around. I had read about Coppelia in Trading with the Enemy, one of the books that I loved as preparation for the trip, and really wanted to go.
In fact, many of the experiences we had in Cuba were deepened for me by having prepared by reading several books and watching some documentaries about the country. Trading with the Enemy was probably my favorite, and the most informative. I also loved the fiction Dreaming in Cuban, and the memoir Waiting for Snow in Havana.
After ice cream, we walked over to The University of Havana, which is impressive. Then headed back to Old Havana for some shopping and packing up. The last two days of the trip we discovered a couple streets in Old Havana that we loved: Calle Obispo seemed to have lots of great little shops, Calle Mercaderes had some of our favorite restaurants: La Imprenta and Paladar Los Mercaderes. It was also along here that we found the delicious churro cart man, and saw some of the only street food snack vendors of the trip.
Dave and I stumbled upon the most amazing flea market, right across the street from the waterway. It was mostly books and vintage wares, and although I didn't buy anything, I loved looking.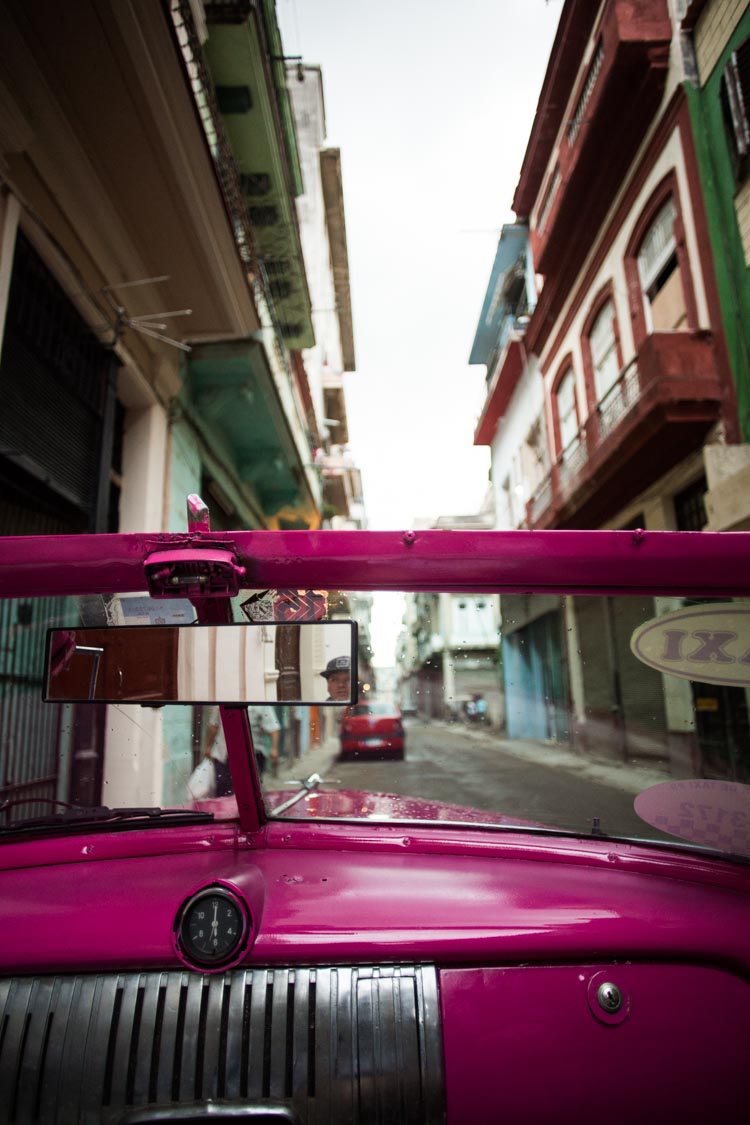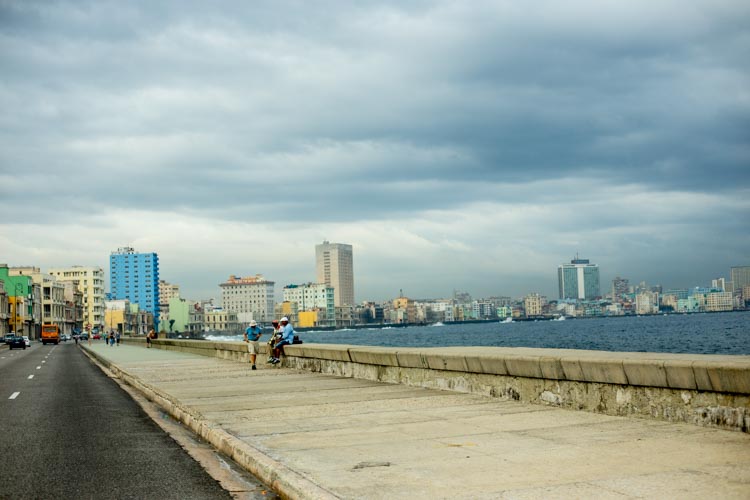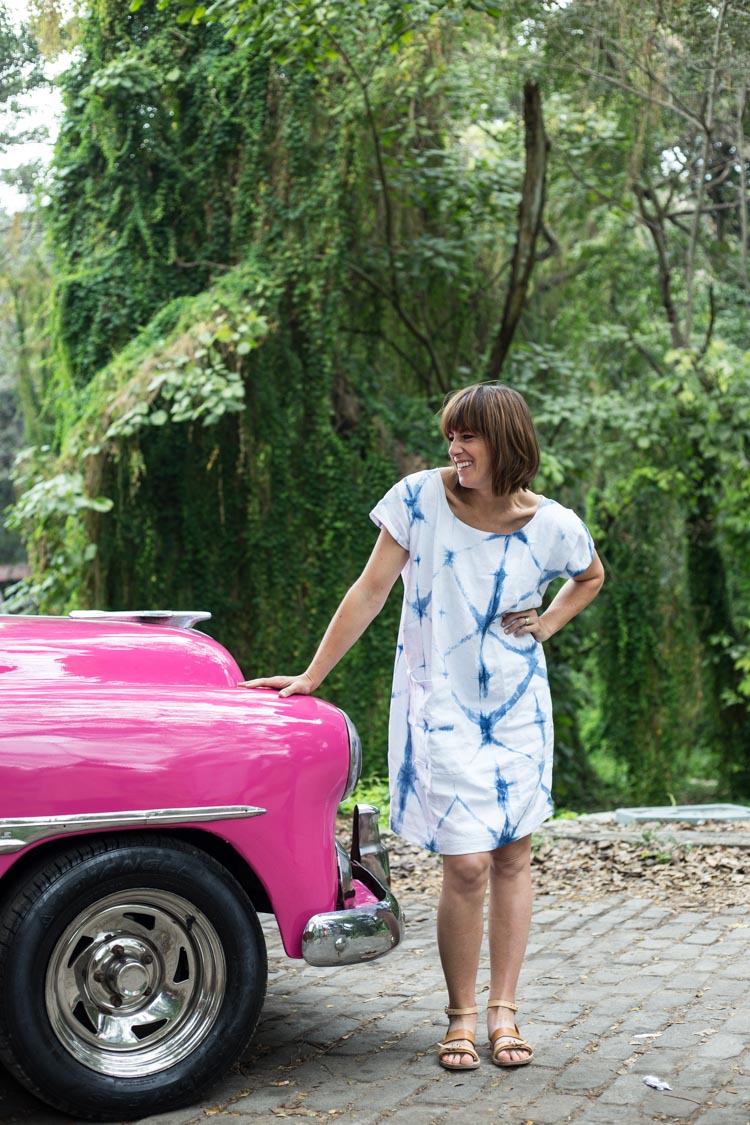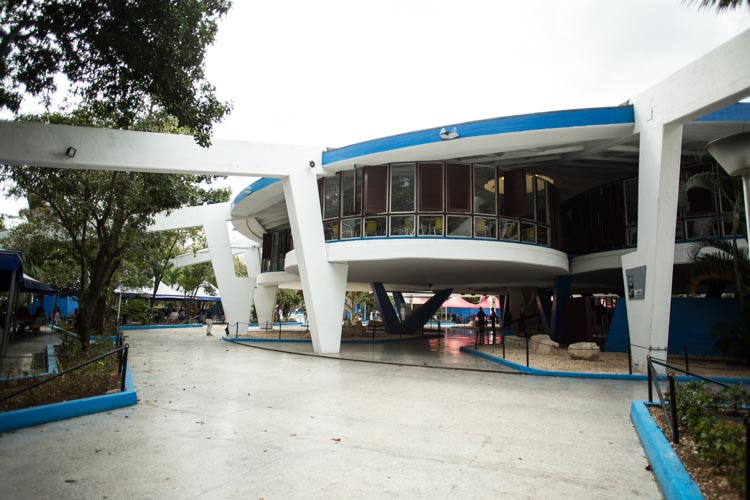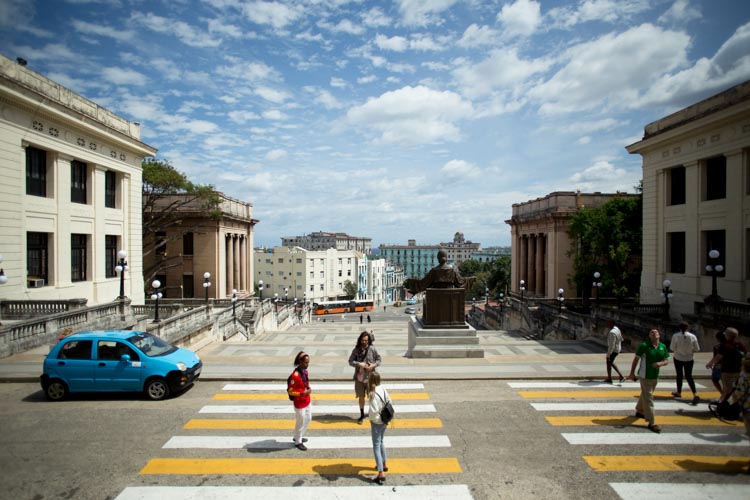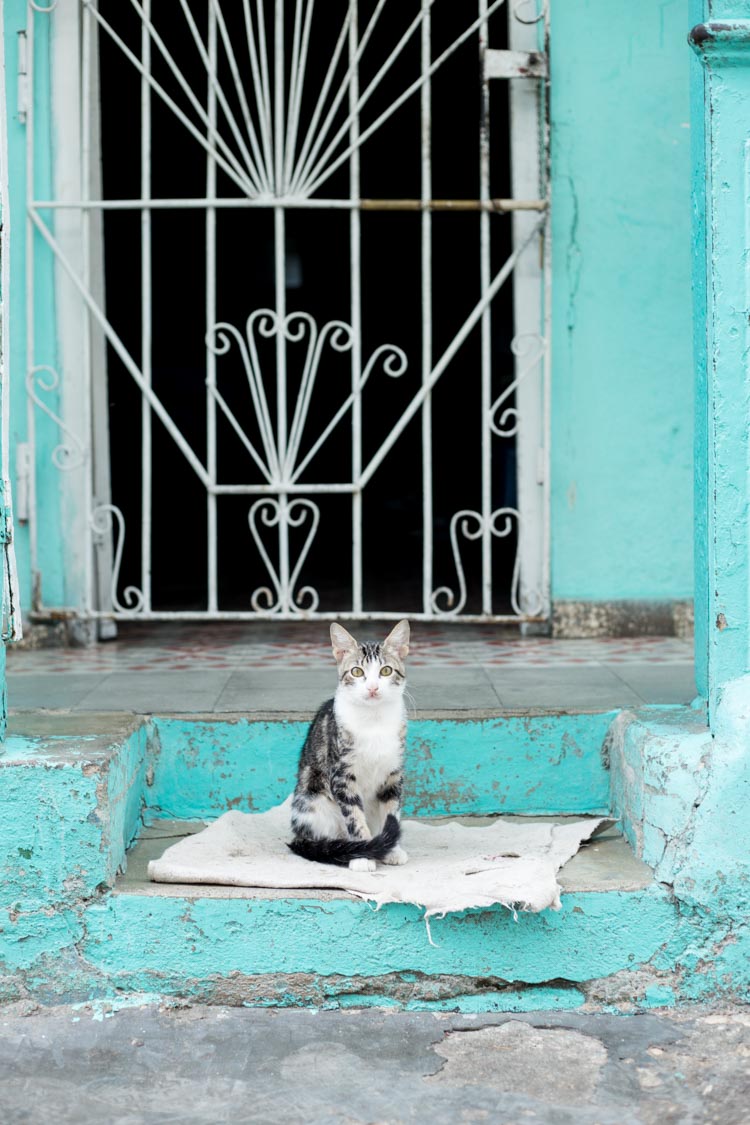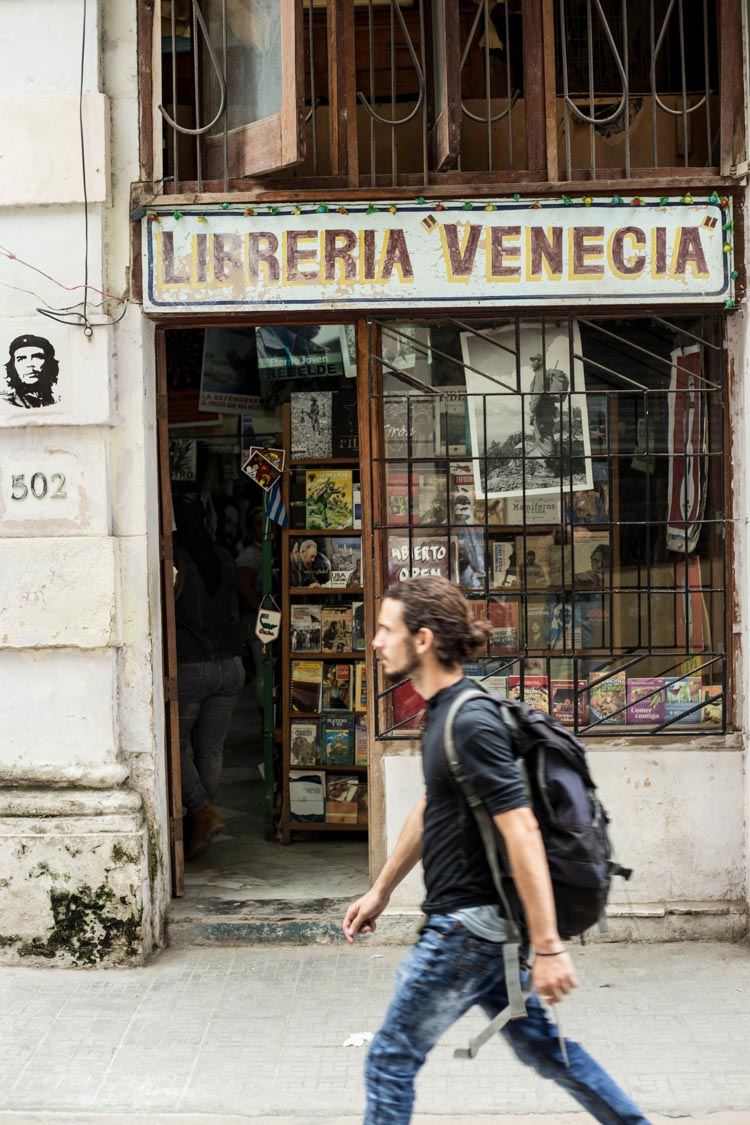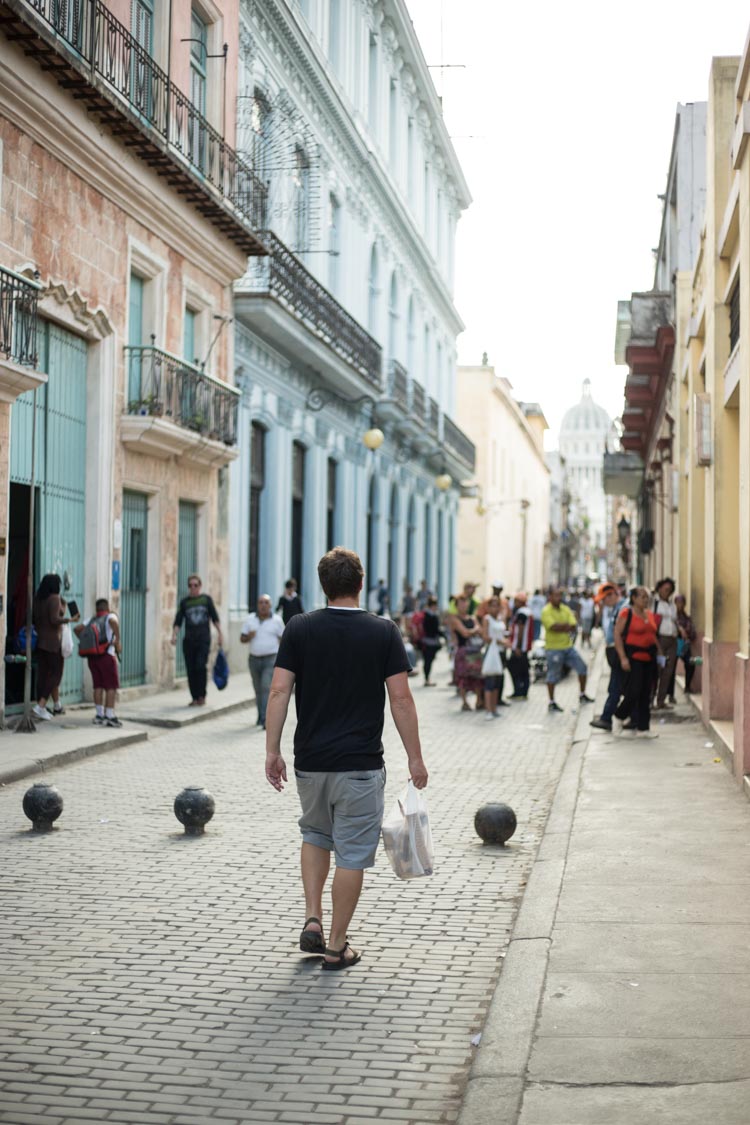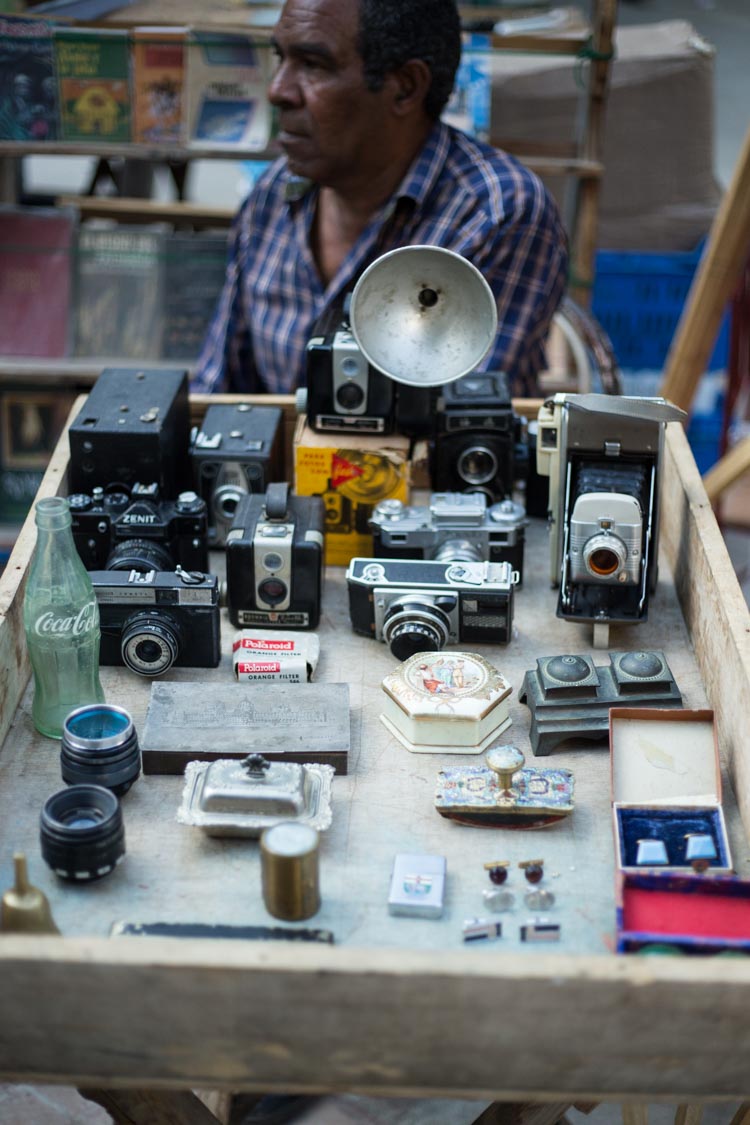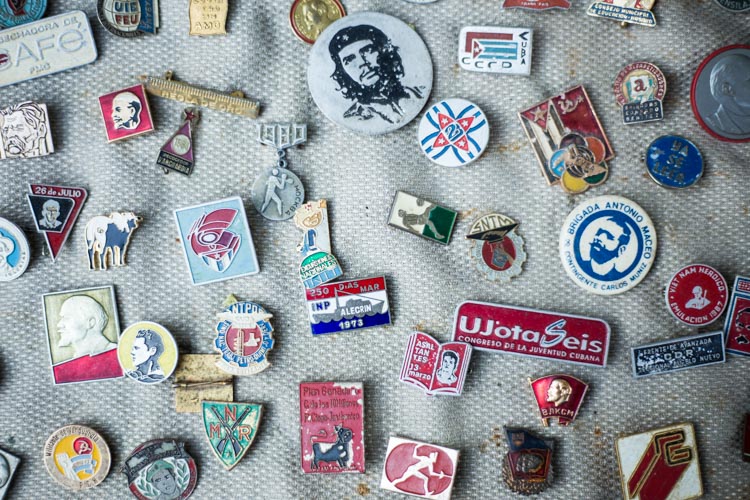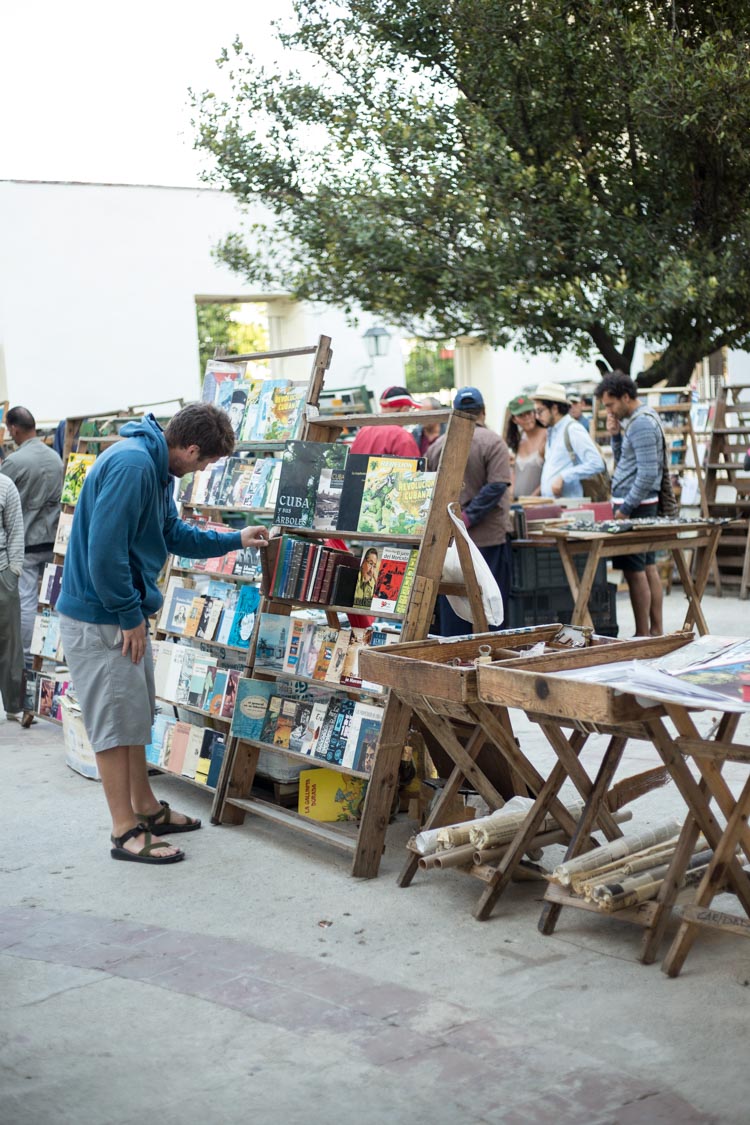 We said goodbye to Cuba feeling like we had just barely begun to get the feel for the country, and both Dave and I agree we would love to go back sometime. We definitely learned a lot as we traveled. I have traveled to and even lived abroad in several central and south American countries (Mexico, Costa Rica, Bolivia, Peru, Argentina) and Cuba was a whole different world.
Our week in the country was like a whirlwind. Despite not having a lot of down time and spending a lot of time driving from city to city, we definitely got a good overview of some of the different towns, landscapes, and attractions that Cuba offers.
Now that I've gotten started, I am excited to share a bunch ideas about traveling to Cuba, some more thoughts on the experience, and a list of not-to-miss tips before you go. Look for that next week!