How to Take a Tropical Vacation at Home
I've lost count of the number of vacations I have cancelled because of the COVID pandemic. Not all of them were tropical, but over the last twelve months of staying at home as often as possible I've begun to tune in to what FEELS like vacation, even in my living room.
For my recent birthday, I decided to celebrate with a tropical vacation at my own house by incorporating some of my favorite vacation vibes. I've pulled together all 15 simple tips to share with you. Choose a couple, or all of my suggestions in order to enjoy your own relaxing vacation at home. Here's how I did it: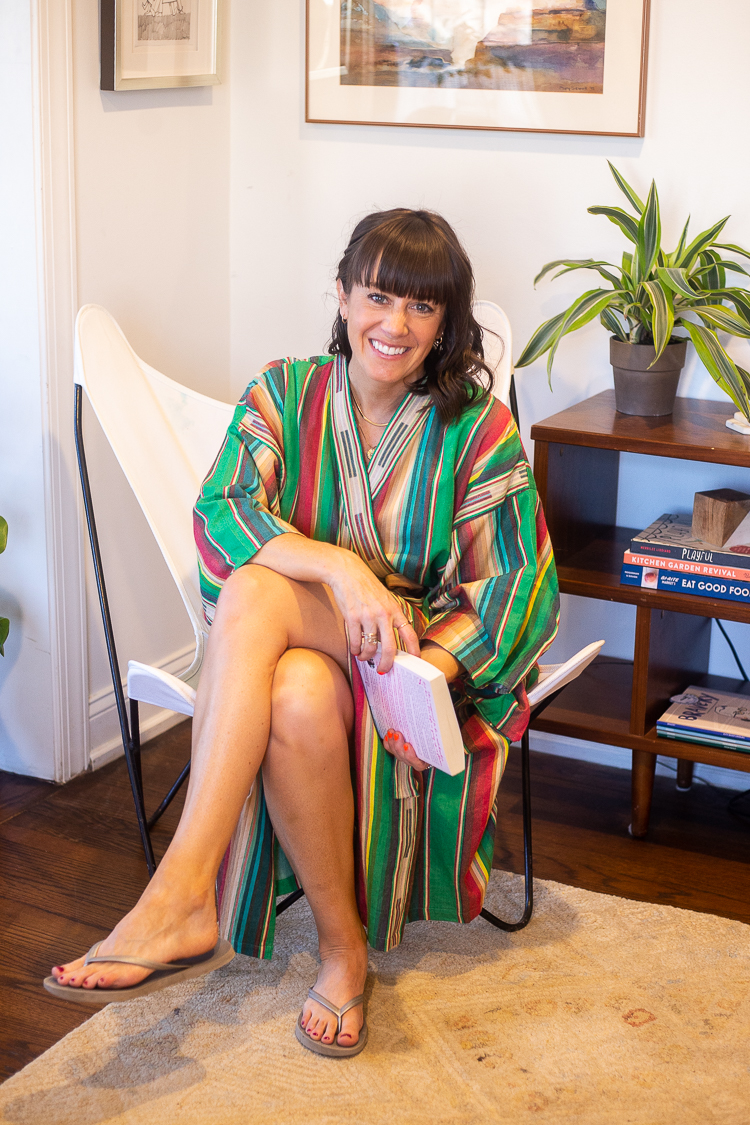 1. Turn Up the Heat
One reason I always love getting away to a warm weather climate in the wintertime is the HEAT! I replicated the balmy, tropical beach feeling at home by (temporarily) turning the heat up to 80 and soaking in the barefoot, beach-attire-appropriate temps.
2. Simplify Your Space
One element of vacation that really helps people relax is the minimalism of a hotel room or resort. There are empty closets, drawers, and dressers. So, rather than being confronted by a mess, you feel at ease. You can bring this same luxe feeling into your own home by de-junking, simplifying, and paring back one or two rooms. Even just for a couple days! (You might like it so much; you'll want to leave it!)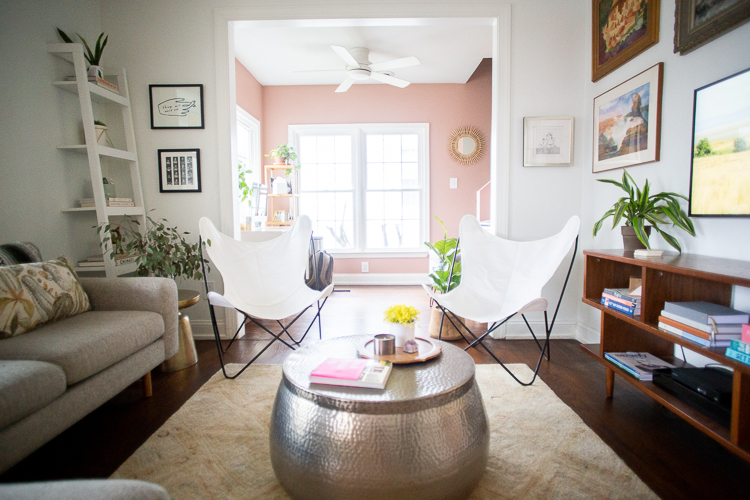 3. Add Plants
The one exception to simplifying is plants. Flowers and leaves and tropical greenery in abundance adds to the feeling of escape and vacation. I added a couple new potted house plants for my staycation, and then filled in the rest with grocery store flowers arranged in bouquets on as many surfaces as possible!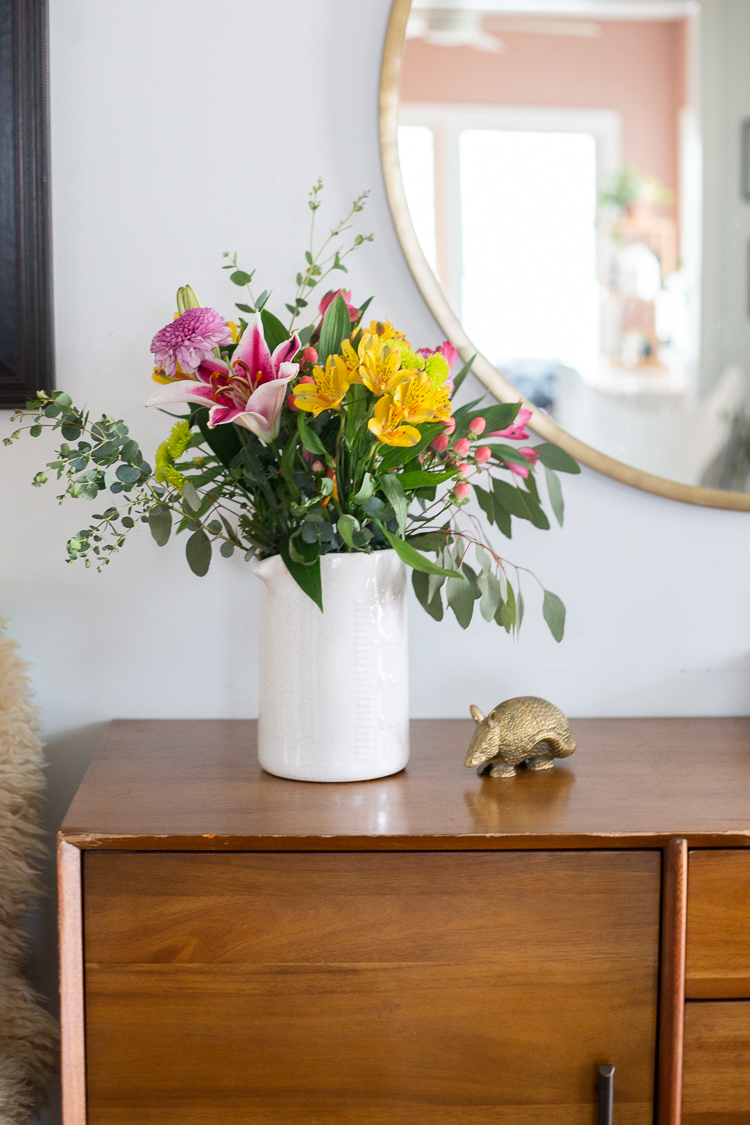 4. Bring the Outside In
Along with the plants, you might consider bringing in a patio chair or two (bonus points if you have the space for a hammock or beach-style lounge chair!) I moved an armchair from my living room into a bedroom just for the day, to make space for these great, sling chairs from my back yard.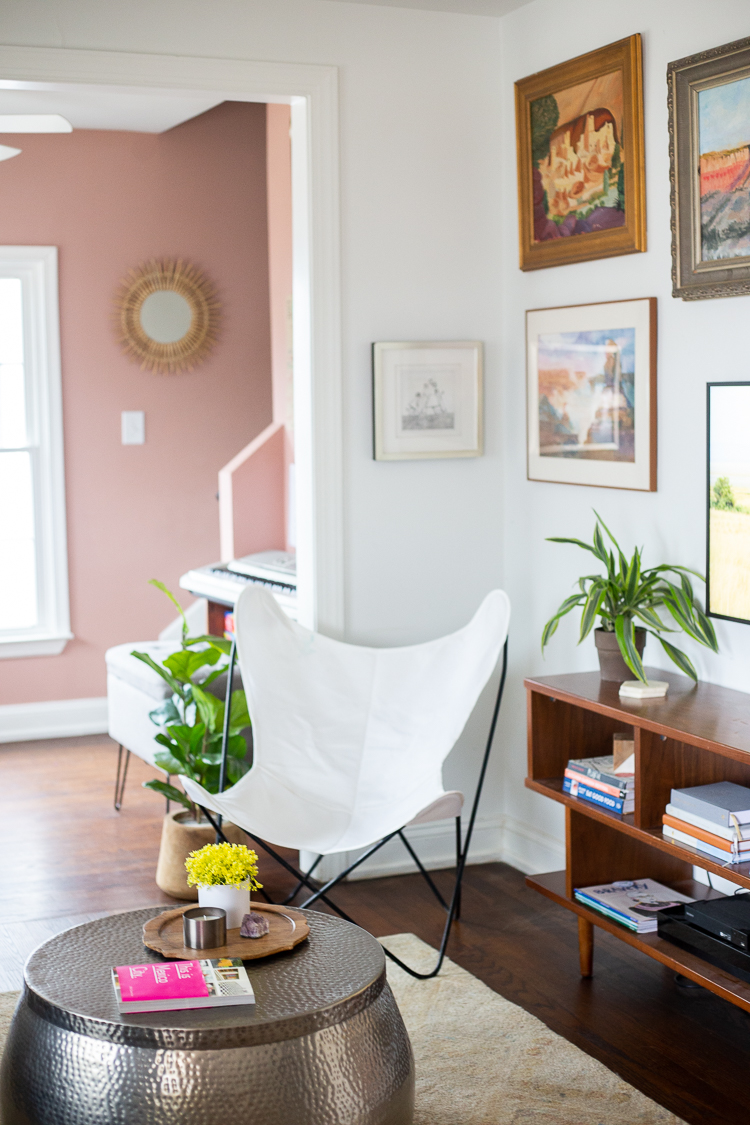 5. Get A Manicure
I love to prepare for vacation with a bright manicure. Something about a festive, bright nail color makes me feel instantly happier and more festive. There's no reason not to enjoy fun vacation nails, even for your home-cation.
6. Upgrade Your Toiletries
One thing I really enjoy about staying in a nice hotel is the lovely soaps and shampoos! I've been introduced to some of my favorite bath and body products while on vacation. So, I invested a little bit of my vacation budget to filling my own home-spa with delightful products. I chose to use Malin + Goetz, and it's a little like a vacation every time I take a shower!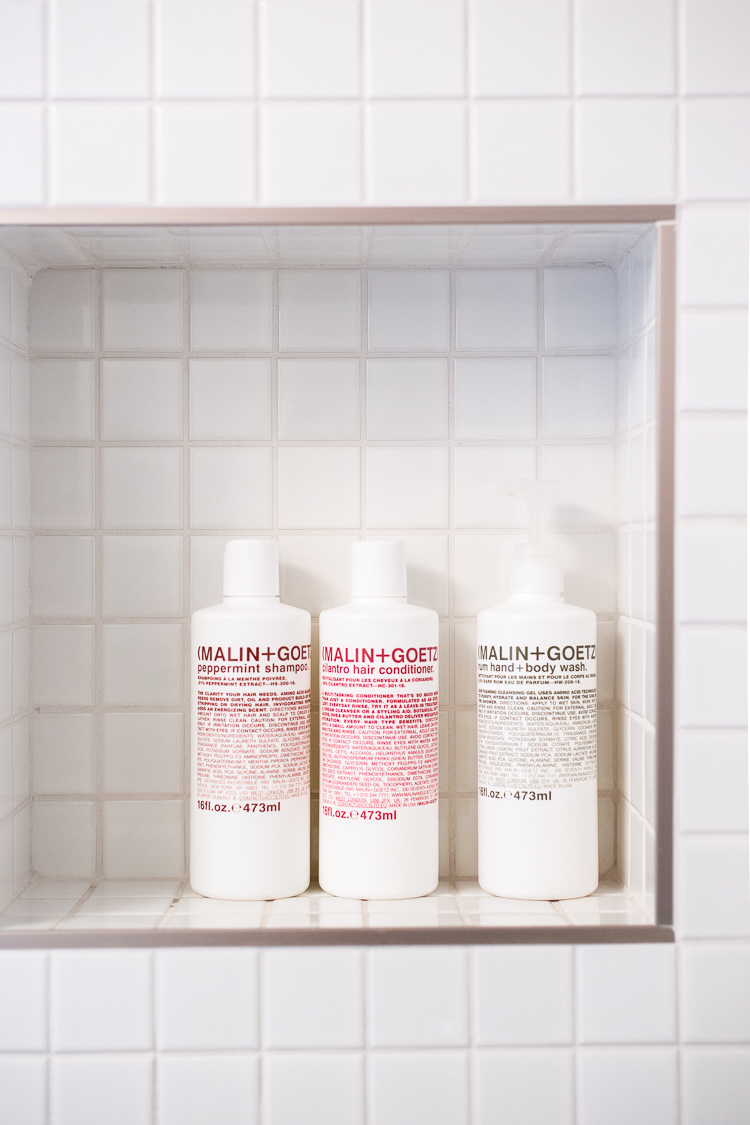 7. Stock the Fridge
On my tropical vacation day, I imagined being in Mexico. One of the elements of a Mexican vacation that I adore are the glass bottled sodas at every meal! So, I raided the local Latino Market for Topo Chico, Jarritos, and Classic Coca-Cola.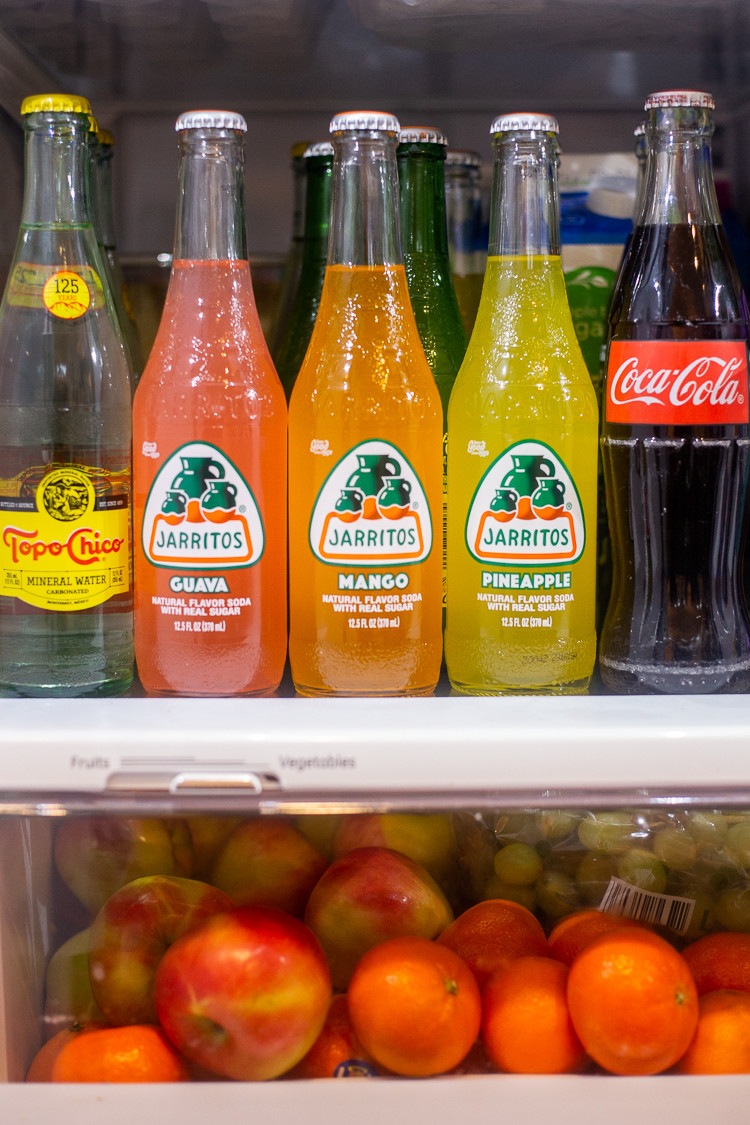 8. Pile Up Tropical Fruit
Speaking of vacation food vibes, the fruit on a beach vacation is always something to write home about! Even in February in Virginia I was able to find mango, papaya, passion fruit, banana, kiwi, watermelon, pineapple, and satsuma oranges. My son commented as he sat down to a breakfast of papaya, watermelon, kiwi and pastries, "I feel like I'm at a fancy hotel!!" Nailed it.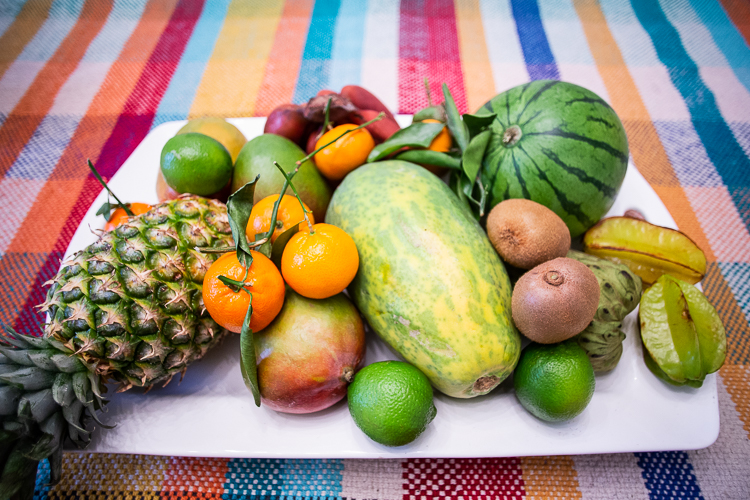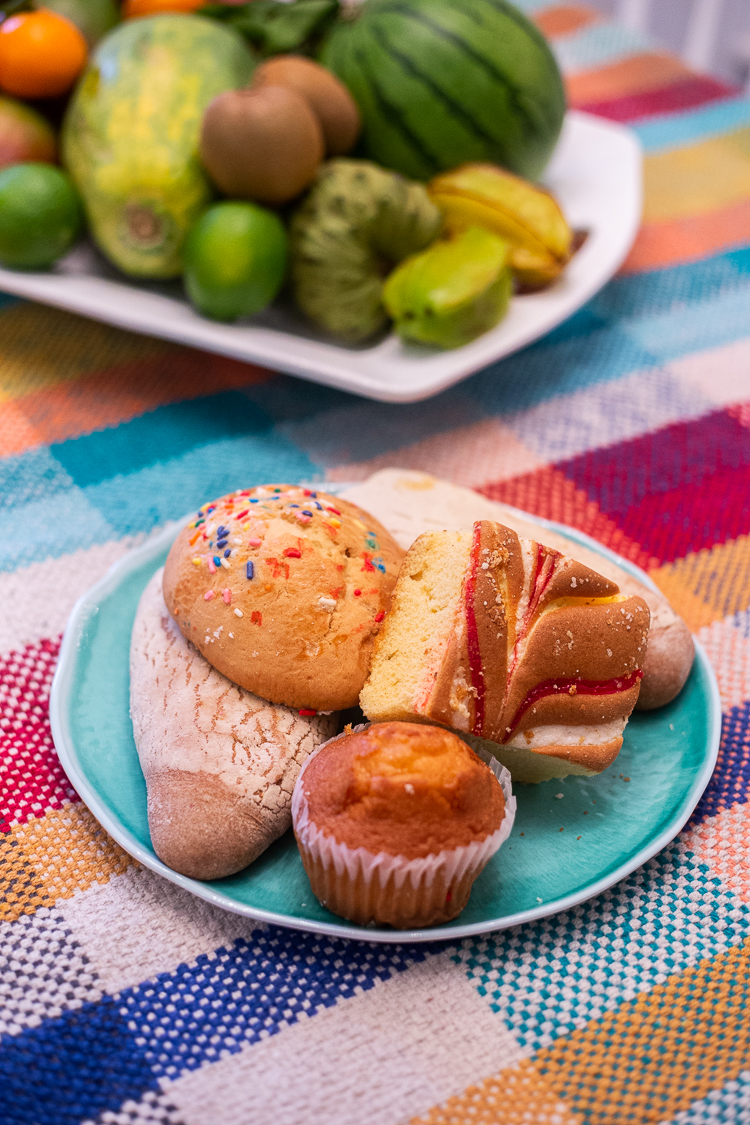 9. Burn Vacation Candles
Ah, the smells of being on the beach, or wandering through a tropical rainforest. Nothing transports you quite as quickly as scent! I added two natural candles (citrus and rattan) to my living room vacation and all day long felt enveloped in delicious relaxation.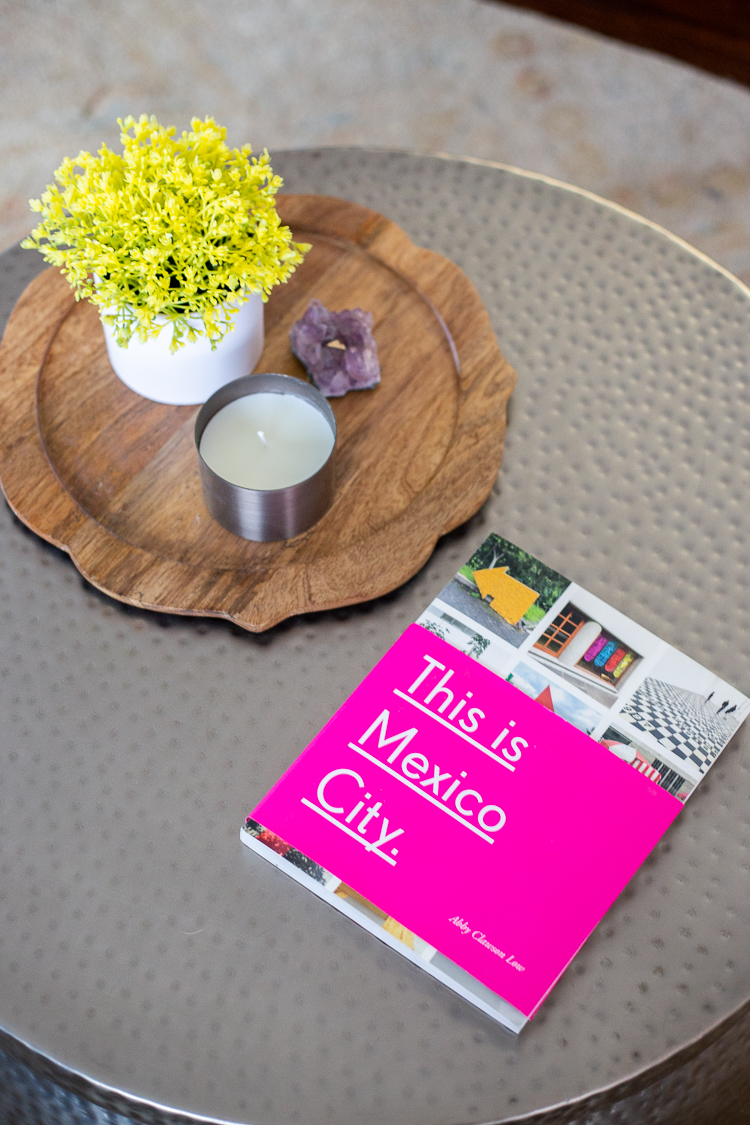 10. Dress for The Beach
What do you wear on a tropical vacation? Usually, a bathing suit and light dress, or a cozy robe while on the hotel property. I opted for a luxury resort feel and spent the whole day in my favorite El Cosmico robe (a birthday present from my three sisters.) I went from pajamas to my swimsuit (for a dip in our backyard hot tub) to pajamas and felt really good about it all.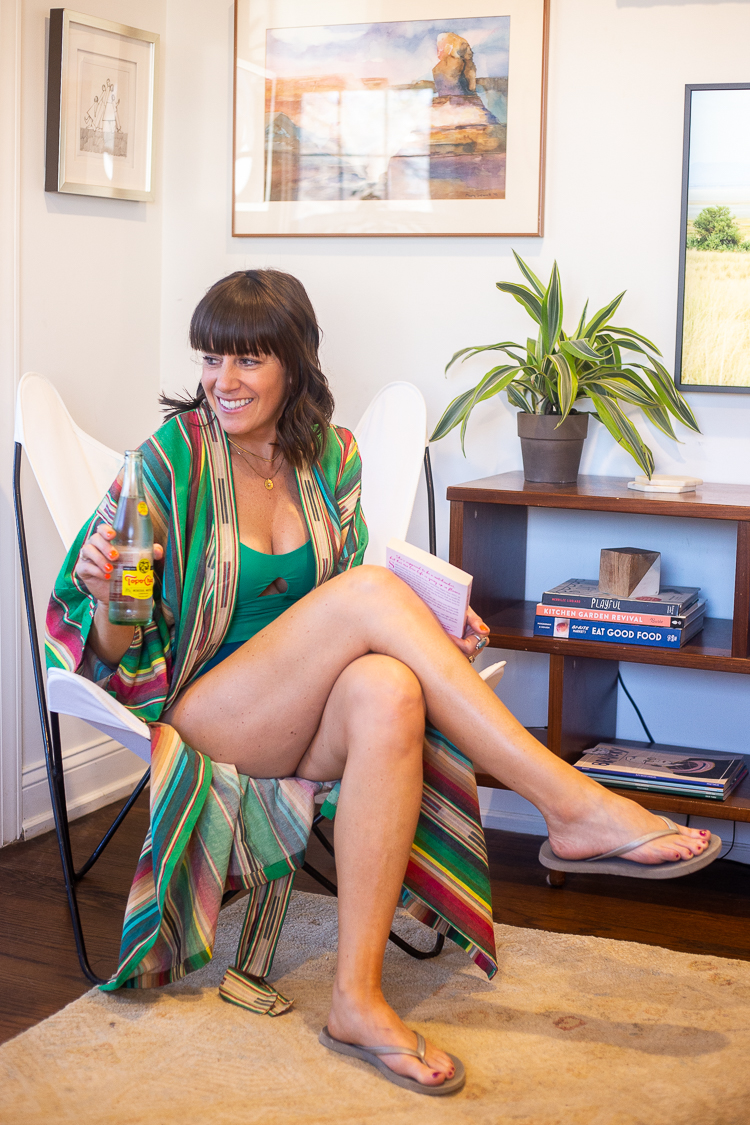 11. Bronze from A Bottle
There's no getting around how nice it is to come home from a tropical vacation with a little sun-kissed skin. While I am a stickler about wearing sunscreen and taking care of my skin, I do love that little bit of bronze. So, for my vacation and home I decided to try some tanning oil that I have seen floating around the internet. Friends, it is lovely! Easy to use, and with two nights of use added the perfect touch of vacation color.
12. Blend an Easy Piña Colada
While living in Puerto Rico, I picked up on the easiest piña colada recipe ever! I make it without rum, as I don't drink alcohol, but you could add whatever you'd like to fit your own idea of a relaxing, tropical vacation. It's a no-fail, two-ingredient favorite.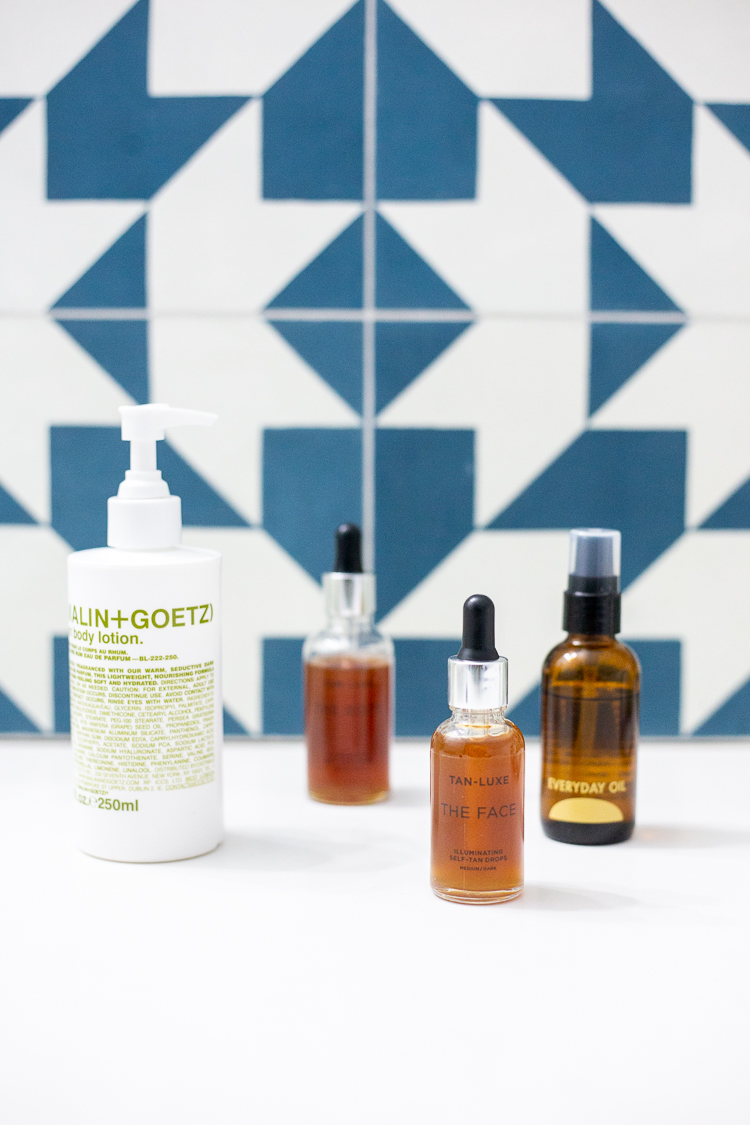 13. Grab A Good Book
I am a beach reader. Those uninterrupted hours of lounging with a good book are what a lazy vacation is made of! I pulled in the relaxation of a beach read by giving myself permission to read my book all day. If I wasn't eating, I was reading. And I loved it.
14. Turn On The Tunes
Music always boosts the ambience. Choose upbeat vacation hip hop, or mellow, relaxing jazz. Whatever feels the most like vacation to you, is what you should play in the background of your vacation at home. (I listened to Juanes all day long with no regrets.)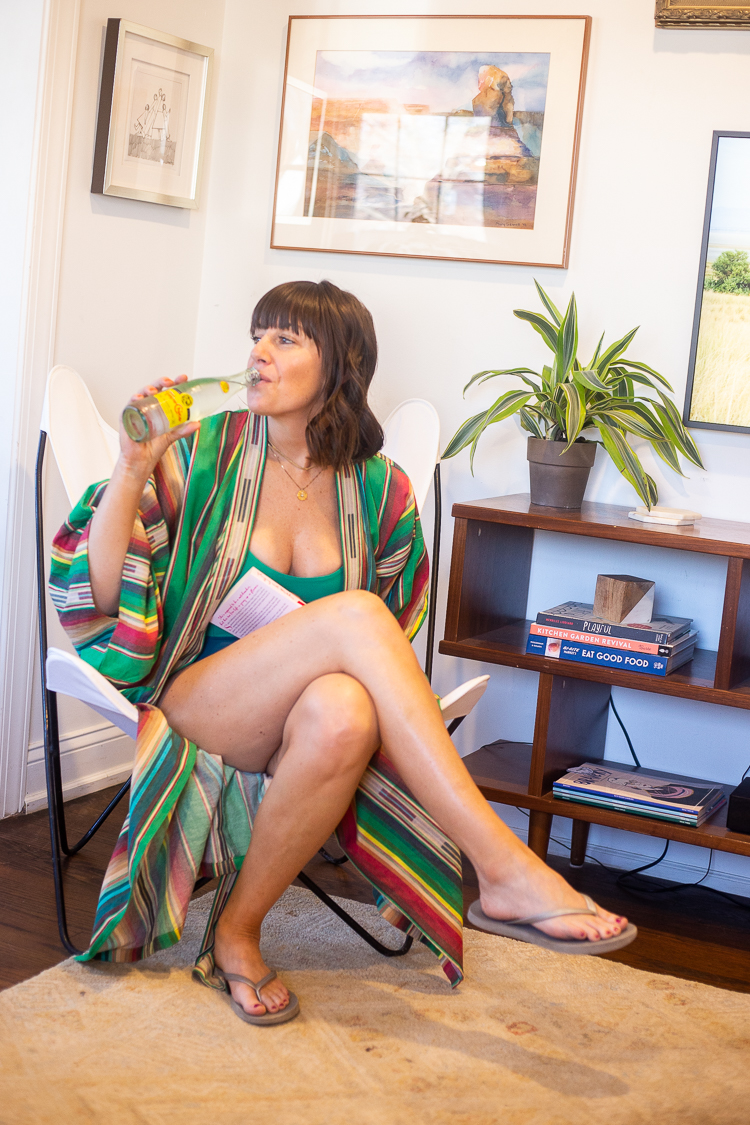 15. Unplug And Relax
Give yourself permission to ignore all regular duties or responsibilities, including checking email, scrolling social media, and working or worrying in any way. Remind yourself that, "Those problems/people/emails/projects will be there for me tomorrow. Today is my day to relax."
Aren't you a little more relaxed just reading about the accessible elements of a true tropical staycation? With a little planning, intention, and preparation, you can enjoy the feelings of a real vacation, without going anywhere at all.