I'm a simple girl and I love simple things, like baking easy recipes that look and taste like they were a ton of work. Or figuring out how to order everything I need online and never having to haul my children around in the grocery store (or any other store, for that matter) again! This post is going to give you both! A closer look at the new Walmart Grocery Pickup program, and an amazing and super easy fresh lime tart recipe. You're welcome.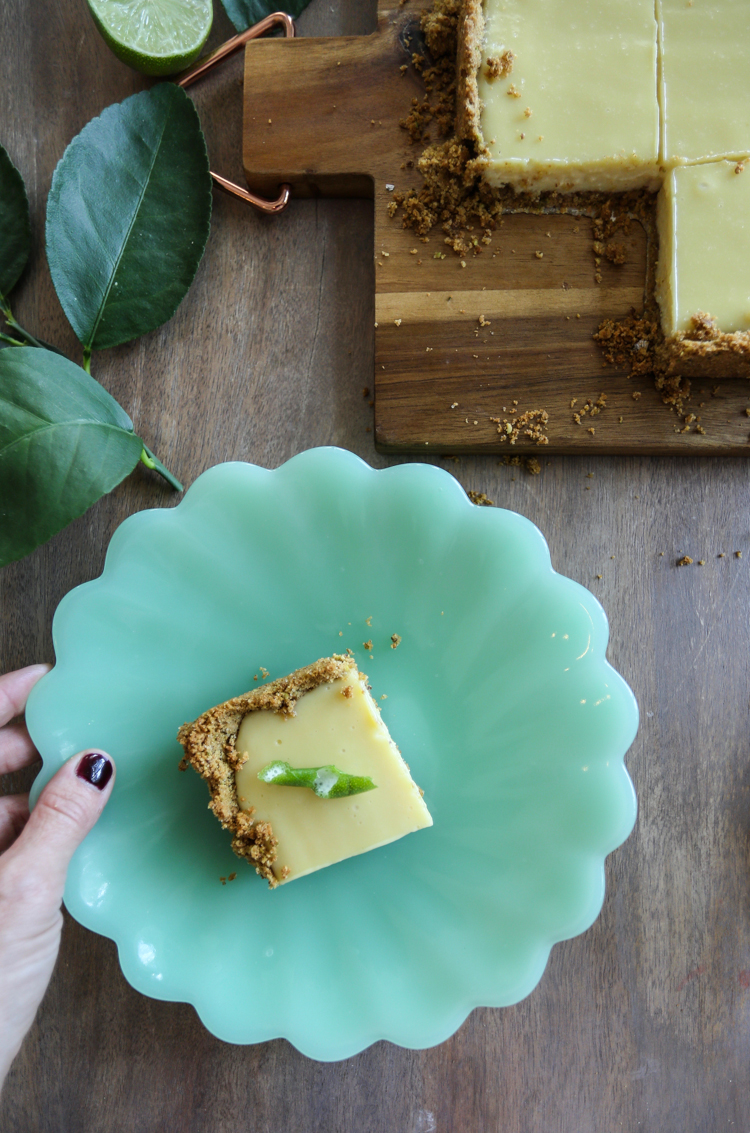 If you've been following along with my life over on Instagram, you've probably recognized my obsession with online grocery shopping. I've tried a few different programs and methods, so when I heard about the new Walmart Grocery Pickup I was super intrigued, then excited to partner with them to share my experience using the service for this post. The idea is that you order ahead all of your groceries online, from any department, then choose your pickup time. When you pull up to the pickup area of the store, a friendly employee brings the grocery order out and loads it right into your car for you, then you head along your merry way!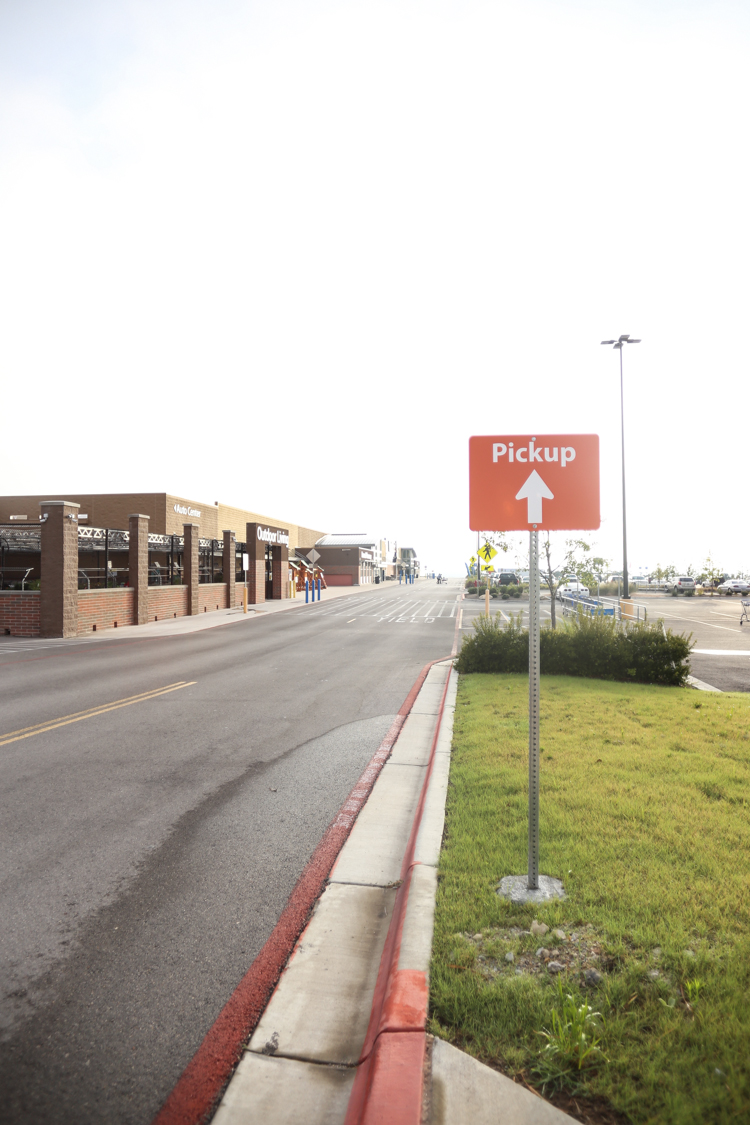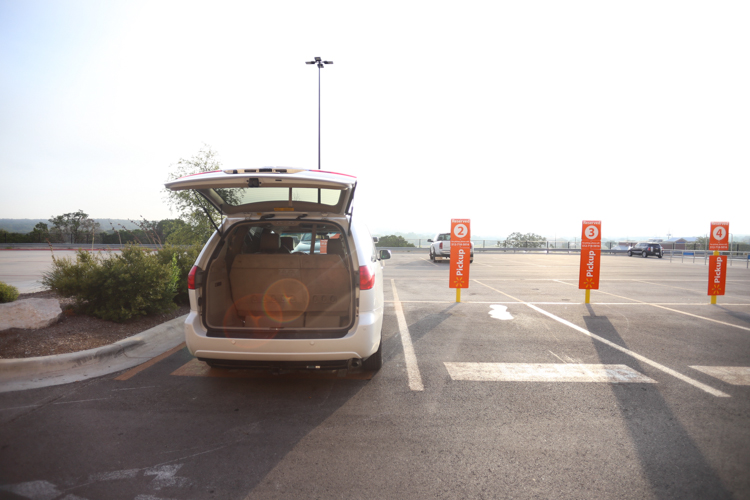 There are a couple things that set this program apart from others I've tried. The first is that it is free! There is no membership required, and no annual fee. You simply register with your name, shop from the thousands of available items at your neighborhood Walmart store, and then check out. I love this aspect because it is a perfect go-to service for people wanting to trial an online system without any commitment. Also for more budget minded folks who don't like to head into an annual membership program (ahem, I'm currently a member of three different shopping programs…but this works for us crazy people too!)
Another thing I loved about my experience was that the very same prices offered in the store are offered online, and if something goes on sale between your order and your pickup, they'll price adjust. That is just one more reason to give it a try, investment-free. And, the substitution policy was awesome. The small bag of roasted pistachios I ordered for this lime tart recipe was unavailable, so they filled the order with a larger bag for the price of the smaller! If there is a substitution, they'll offer the new item at the lowest cost. That's great customer service.
I ordered my groceries (including some cleaning supplies, office supplies, and automotive accessories) in the afternoon and chose a pick-up time for the next morning when I knew I'd already be in the car out on errands. My sister and I have talked often about how we would love to hire a babysitter to simply sit in the car with the kids while we grocery shopped, or how we would love to send one into the store for us. This service is basically that prayer answered. I got a call when my groceries were ready, about 15 minutes before my scheduled time. Then when I pulled up to the pick-up stalls I called the number on the sign and Wendy brought my groceries right out and loaded them in my trunk. It was seamless.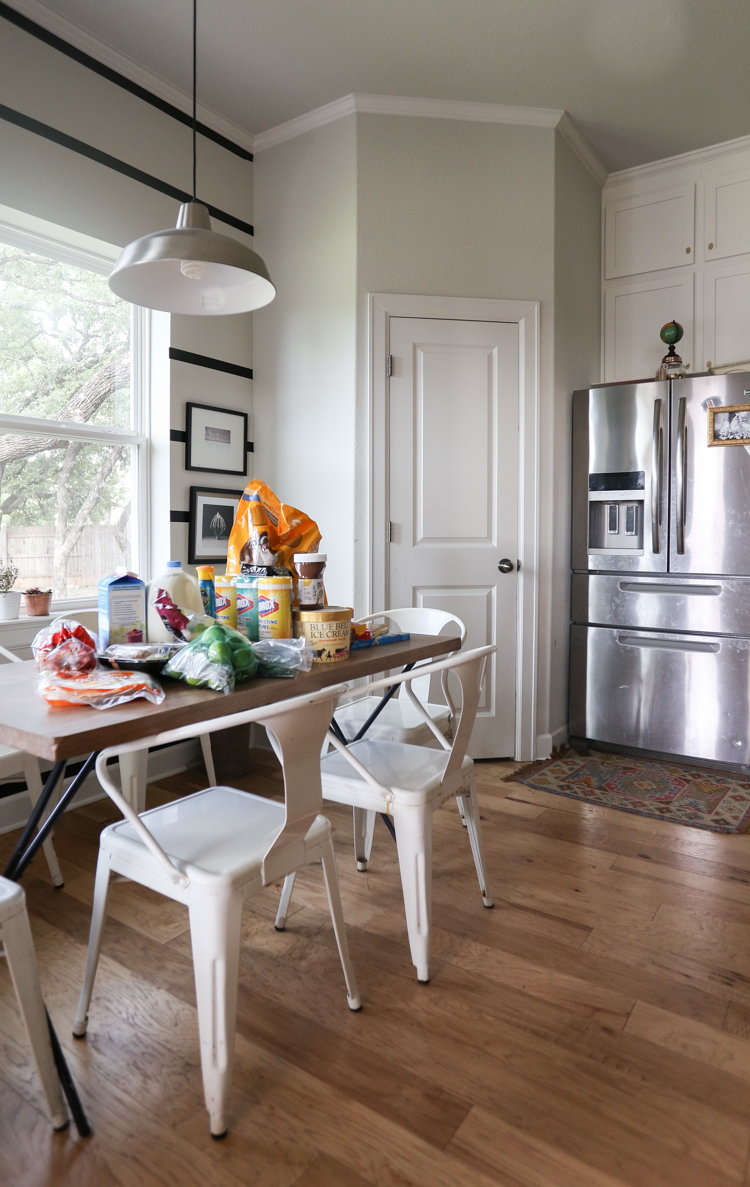 When I got home and unloaded I noticed they had taken care to wrap the ice cream in a heavy brown bag to keep it cold, and separated the foods by type. I was impressed with the produce chosen, because I'm pretty picky, and everything looked awesome. I'll definitely use this service again for weeks when I know I'll be out in the car and can easily swing by and not have to get out. I can also already imagine how much more simple our next camping trip will be when I can order online, including new flashlights, propane, firewood, and fishing supplies, and have it all loaded up on our way out of town.
I can't think of a reason for someone not to give Walmart Grocery Delivery a try. You can enter your zip code to see if it's available in your area! Also, by clicking through this referral link you'll get a code for $10 off of your first order (I get $10 too!)
So now let's talk about tart.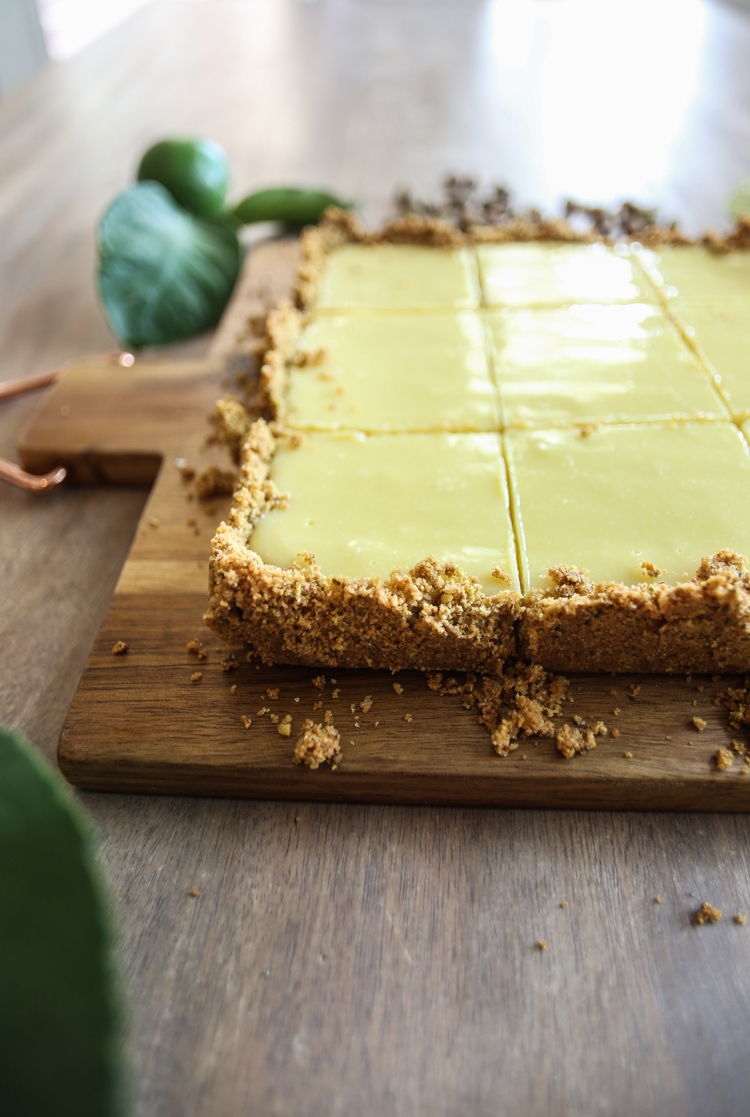 Although I rely 99.9% on the grocery store to feed me, this year I did have a bumper lime crop on my one baby lime tree. And by "bumper crop" I mean I had six full limes ripen into beautiful, juicy maturity. I thought long and hard about what I wanted to do with them. I felt it needed to be really special. Then I used the first two in my daily Coke Zero when I had run out of limes on the counter. Ha!
After some serious searching and pinning, I stumbled across an old lime tart recipe, and it looked like it fit the bill: minimal but interesting ingredients, short prep and bake time, and good reviews.
When I ordered my groceries from Walmart, I was able to refer to the recipe on my screen and make sure I didn't miss anything. I don't regularly stock pistachios or sweetened condensed milk, but got just what I needed. I also added a 2lb bag of fresh limes so once my sweet homegrown limes were gone, I could still have juice for the recipe and for my afternoon sodas.

The lime tart recipe is basic enough even a beginner baker would have an easy time. I love how it turned out not too sweet, but perfectly tart (as a tart should be!) I skipped over the full 30 minute cool time for the crust, because I needed to head out to preschool pickup, and nothing suffered as a result. It was perfect.
Easy Lime Tart with Pistachio Graham Cracker Crust
Ingredients
4 Tablespoons melted butter
2/3 cup shelled pistachios
1 cup graham cracker crumbs
1/4 cup sugar
1 Tablespoon lime zest
1 can sweetened condensed milk
2 egg yolks
1/2 cup fresh lime juice
Takes ,
serves 9-16 depending on size of square.
Instructions
Preheat oven to 350 degrees. Brush an 8-inch square baking dish with melted butter. Line bottom with parchment paper, leaving a 2-inch overhang on two sides.
In a food processor, finely grind pistachios with graham-cracker crumbs, sugar, and zest. Blend in butter. Press mixture into bottom and 1 inch up sides of prepared pan. Bake until lightly browned, 8 to 12 minutes. Cool crust, 30 minutes.
In a large bowl, whisk together egg yolks and condensed milk. Add lime juice; whisk until smooth. Pour filling into cooled crust; carefully spread to edges.
Bake until set, about 15 minutes. Cool in pan on rack; then chill at least 1 hour before serving. Using parchment paper overhang, lift out of pan, and transfer to a cutting board. With a serrated knife, cut into 16 squares, wiping knife with a damp kitchen towel between each cut.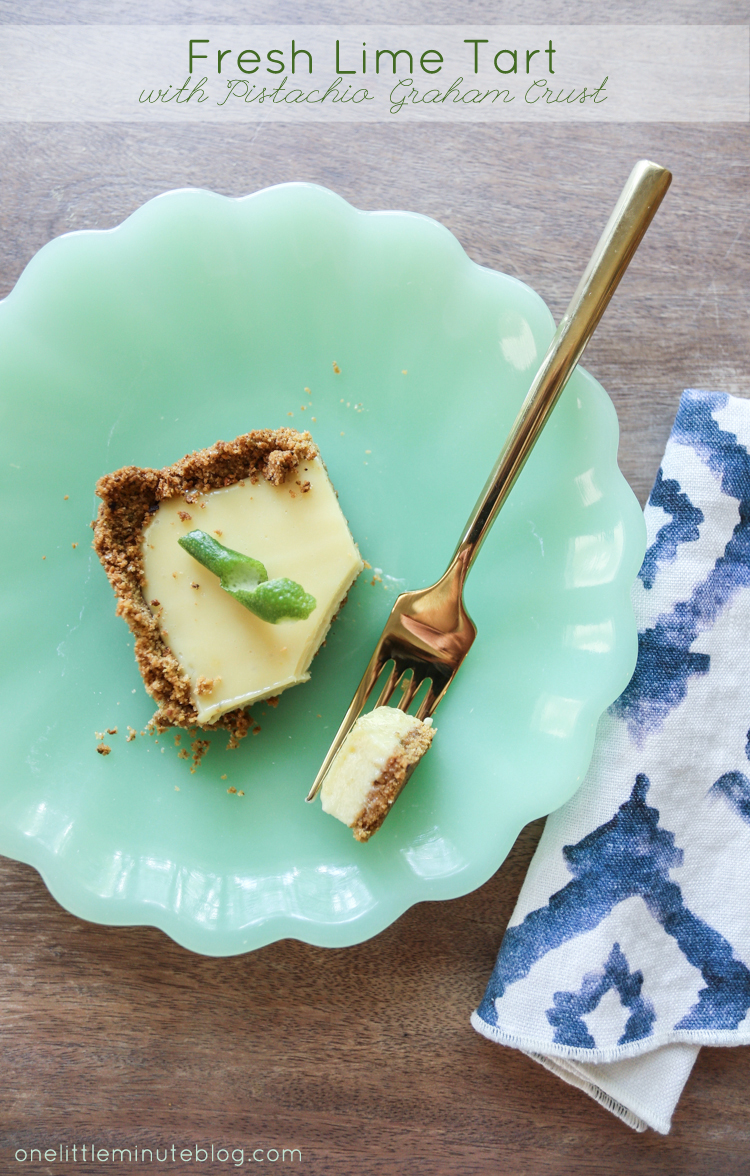 There you have it. Two ideas to make your life just a little bit better, more simple and delicious this week. Have a fantastic weekend!
Brought to you in partnership with Walmart Grocery Pick-Up.